𝐍𝐨 𝐨𝐧𝐞 𝐥𝐢𝐤𝐞𝐬 𝐬𝐭𝐫𝐞𝐬𝐬. If you're like me and work a super busy schedule, it is not uncommon to be visited by stress and anxiety here and there. In fact, 40 million adults over age 18 in the United States alone openly deal with anxiety. With the helpful techniques below, I was able calm my own anxiety in minutes and overall diminish it from my life in general.
𝐂𝐡𝐚𝐥𝐥𝐞𝐧𝐠𝐞 𝐘𝐨𝐮𝐫 𝒯𝒽𝑜𝓊𝑔𝒽𝓉𝓈 * ˚ ✦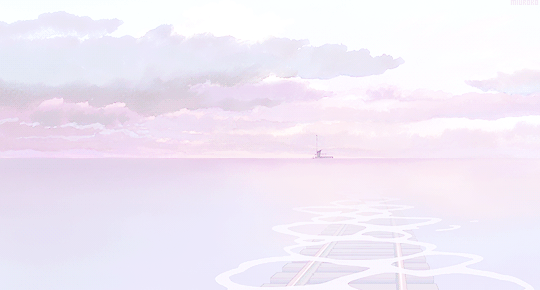 Imgur.com
Anxious thoughts are often to driven to imagining the worst-case scenario. Being caught in a cycle of thinking "what-if" over and over again might cause you to lose track of other daily tasks and overall happiness. If you ever get caught up in these thoughts, make sure to stop and ask yourself these questions:

"Is this actually likely to happen?"
"Has this situation ever happened to me before?"

"What is the worst that can happen? If the worst does happen, can I handle it?"
As you ask yourself these questions, challenge the initial negative thoughts in your head with facts. For example, if you are thinking, "What if my best friend is angry at me because she hasn't responded to my text in hours?" remind yourself with actual facts about the situation, "My best friend is on her work shift and usually off of her phone. She usually gets back to me as soon as she can."
When I personally go through this trance of anxiety and overthinking, I always feel much better and relaxed once I challenge myself with actual facts.
𝐂𝐫𝐞𝐚𝐭𝐞 𝐀 𝒮𝑜𝑜𝓉𝒽𝒾𝓃𝑔 𝐏𝐥𝐚𝐲𝐥𝐢𝐬𝐭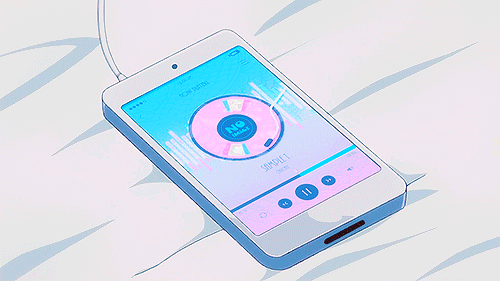 Pinterest.com
Listening to music is proven to have a calming effect on your body and mind. If you tend to get anxious, I recommend creating a playlist to help sooth your thoughts! The music choice is up to you since everyone has their own taste in genres. I personally go for a soothing aesthetic lofi playlist. It helps me stay calm and focused during work and studying as well. You can find several playlists just like it on Spotify and YouTube.

If anxiety keeps you up at night, you can also look up music and playlists to help bring a good night's sleep! Some people enjoy white noise or fan, water and storm sounds to help them fall asleep.
𝐏𝐮𝐭 𝐘𝐨𝐮𝐫 𝕎𝕠𝕣𝕕𝕤 𝐎𝐧𝐭𝐨 𝐏𝐚𝐩𝐞𝐫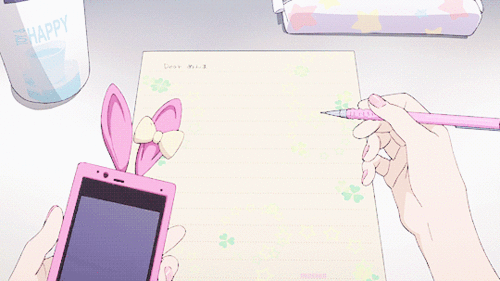 Pinterest.com
This one right here is a game changer. Get a journal, one you can take with you wherever you go or travel. Use it to write out your thoughts. The pages can become your canvas for you and yourself only. Not only are you keeping busy while writing things down, you are spilling out your words and thoughts. Whenever I do this, I am always left feeling like a weight is lifted off of my chest and I can carry on with my day. Putting down you phone for even a few minutes can help ease the mind of distraction as well.
𝐂𝐫𝐞𝐚𝐭𝐞 𝐀 Clean 𝐒𝐩𝐚𝐜𝐞 ✧ ⋆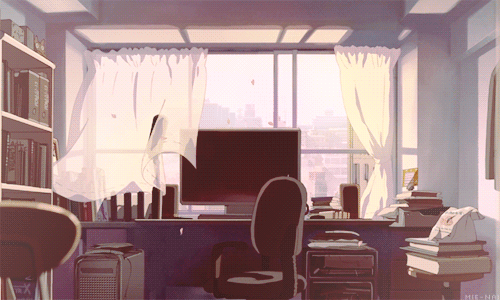 WeHeartIt.com
Creating a work and living space for yourself that is free of clutter can actually reduce a sense of stress in your everyday life. According to PsychologyToday.com, in 2011 researchers from Princeton University found that a cluttered environment can actually make it more difficult to complete a task. They specifically found that the visual cortex can be easily overwhelmed with task-irrelevant objects, therefore making it harder to complete tasks effectively.

After the Covid-19 pandemic struck out and the realization hit me that I was going to be home for some time, I decided to re-do my entire room. My room had bright green walls (what was 6th grade me thinking when I wanted that color?) and I avoided being in it unless I wanted to sleep. I was barely motivated to make my room look presentable and I never did any of my classes in my own room. When I repainted my walls to be white and cleaned out my closet and drawers, it was a game changer. Along with some added new decorations, I work a full time job in my room with no problem. I noticed I have additionally felt an overall better sense of peace after changing my room to be more minimalistic.
Additionally to all of my new room renovations, I also began to use my favorite scents and a sound machine to help block out from sound coming from my other family members.
𝐓𝐚𝐥𝐤 𝐓𝐨 𝐒𝐨𝐦𝐞𝐨𝐧𝐞 𝐖𝐡𝐨 𝒰𝓃𝒹𝑒𝓇𝓈𝓉𝒶𝓃𝒹𝓈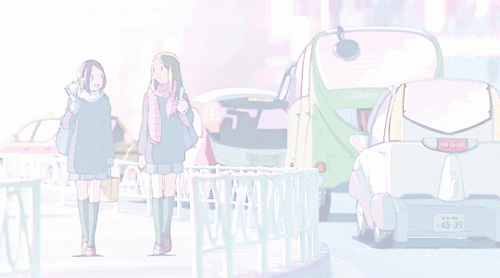 WeHeartIt.com
There is nothing wrong with going to a friend that you feel comfortable speaking with about what you're going through! Friends can help provide emotional support as well as insight on how to work on relaxation. Another friend that also tends to get anxious will be able to easily understand where you are coming from as well!

Remember to speak to a health professional if anxiety ever gets in the way from being able to function.
🆆🅰🆃🅴🆁 > 🅲🅾🅵🅵🅴🅴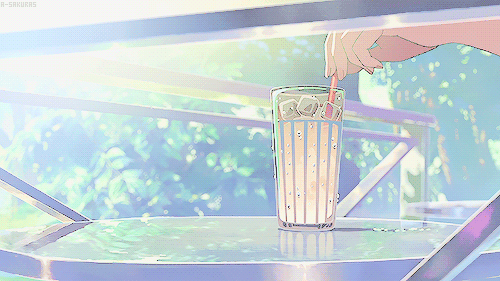 Pinterest.com
Coming from a coffee addict, this one is hard to accept for me too. Switching from your daily $5 iced coffee from Starbucks to water is not fun to break at first, but trying for a few days to see what happens won't hurt (and it will save you money)!
Not drinking enough water can worsen your anxiety symptoms. Dehydration is proven to lead to heart palpitations and feelings of panic, which can lead to a possible anxiety attack.
Don't worry, you don't have to give up coffee forever! Just finding a balance of what type of day/situations you are in to choose water or coffee can be a life changer. From personal experience, I made the mistake of drinking iced coffee before an audition and I faced the consequences of extra nerves and constantly being thirsty!
Plus, there are so many flavored water and sparkling water options out there to choose from to help switch your drink routine up and add some extra flavor!
𝐂𝐡𝐞𝐜𝐤 𝐇𝐨𝐰 𝐘𝐨𝐮'𝐫𝐞 𝔼𝕒𝕥𝕚𝕟𝕘*ೃ༄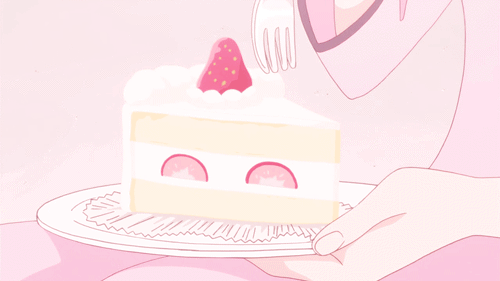 Pinterest.com
When I am anxious, I completely lose my appetite. In fact, I could go the entire day forgetting to feed myself if I am occupied with a million other things. I know many of my friends go through the same problem, but it is something to be more conscious about. On top of that, having low blood sugar may add to you becoming more anxious, nervous, and irritable.
If you have trouble eating anything heavy in the morning, try something easy to digest such as fruit, a granola bar, or a smoothie. It's ok if you need to start out small, just a little bit of food in your system to start your day can be a real game changer in your overall energy and stress level.
✦ 𝐆𝐞𝐭 𝒮𝓅𝒾𝓇𝒾𝓉𝓊𝒶𝓁 ✦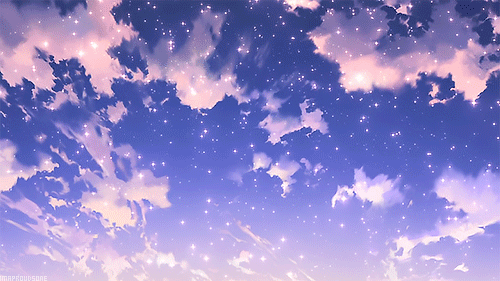 You are more than welcome to skip this one if it doesn't apply for you! But for me personally, spirituality helps during times I am overthinking and questioning everything. Prayer is a source of comfort and complete surrender. It helps me set aside time and space to myself and empty my thoughts out. If you also can relate, I totally recommend taking time away from each day to relax and pray.
𝐂𝐨𝐧𝐪𝐮𝐞𝐫 𝐀𝐧𝐱𝐢𝐞𝐭𝐲 𝐈𝐧 𝐓𝐡𝐞 𝐋𝐨𝐧𝐠 𝐑𝐮𝐧 ☾. °.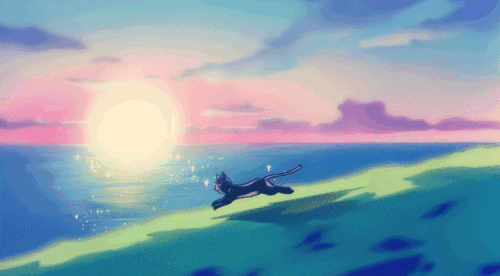 WiffleGif.com
Although my article covers quick ways to relieve anxiety, you are able to get past your anxiety forever with proper use and practice of the techniques that work best for you! Sometimes it may feel like an uphill struggle, but just like the cat in the gif above, there is another side to the mountain.
Continuing to search for the solutions that work best for you and not giving into your stress is key. With time, it will begin to become easier and you will have a healthier and happier mindset each day!
I believe in you.
♡𝐀𝐧𝐱𝐢𝐞𝐭𝐲 𝐇𝐨𝐭𝐥𝐢𝐧𝐞𝐬 𝐀𝐧𝐝 𝐑𝐞𝐬𝐨𝐮𝐫𝐜𝐞𝐬♡

Crisis Text Line: Text CONNECT to 741741. When you text this helpline, you will be connected to trained counselors for individualized support.
Mental Health America: This website offers anxiety screening tests that you can take. There is also a way for you to contact the program and speak to someone.
From Your Site Articles
Related Articles Around the Web