Nearly everyone grew up watching this movie, it was a go-to movie every Friday night. But as we got older maybe we forgot about it. I know that I did. But a few nights ago my friends and I stumbled upon it and decided to watch it. As I watched it, I remembered that it was in fact the best movie ever.

Here are a few reasons why:
1. Young Hayden Panettiere
She is adorable and hilarious. Her relationship with both the football team and the sport of football is both hilarious and heartwarming.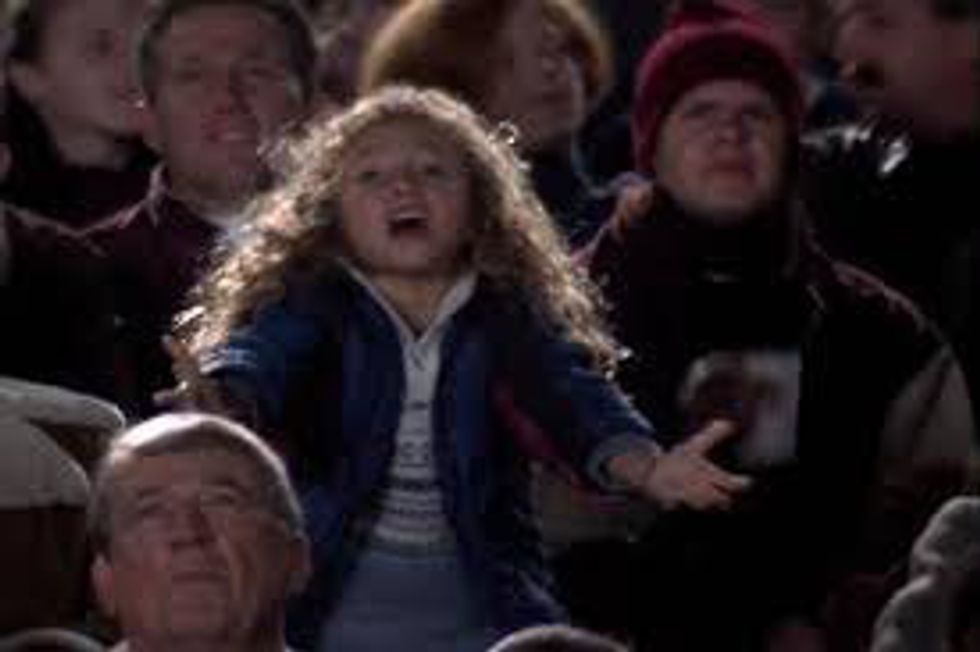 2. All of the Players
The cast is unreal. Obviously there are a few that we don't like but they get kicked off the team so its all good. How can you not love Rev, Sunshine, Petey, Louie, and Blue? They love to sing and fool around and they are also hilarious and so kind. At the end of the movie you even love Alan.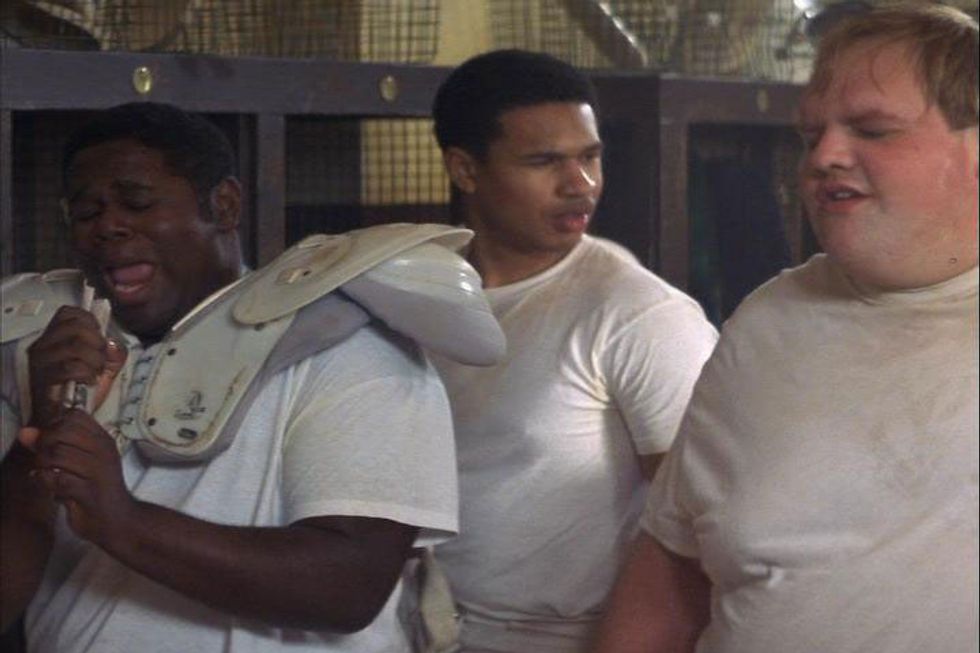 3. Gerry and Julius
By far my two favorite characters. Their friendship is classic, started by hating each other and then turns into them becoming brothers. Julius holding Gerry's moms hand at the end is guaranteed to make you cry every time.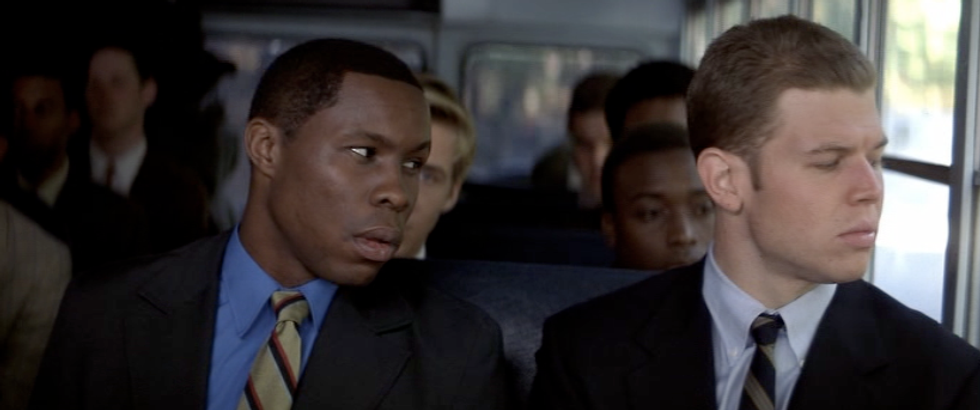 4. The Soundtrack
The soundtrack is unreal! Obviously "Aint no mountain High" is a jam but there are a lot of other wicked good ones too like "Spirit In The Sky" and "Express Yourself". And so many others, all in all its an awesome soundtrack.
5. The Team's Dancing
That first time when they go out and dance before their game is unreal. Hilarious but at the same time you kinda wish you could be on the field doing it with them.
6. The Plo
The entire plot of the movie is great. The struggle between races in the community and how a football team brought them all together. How the boys, no matter their color became brothers. It is truly heartwarming and inspiring.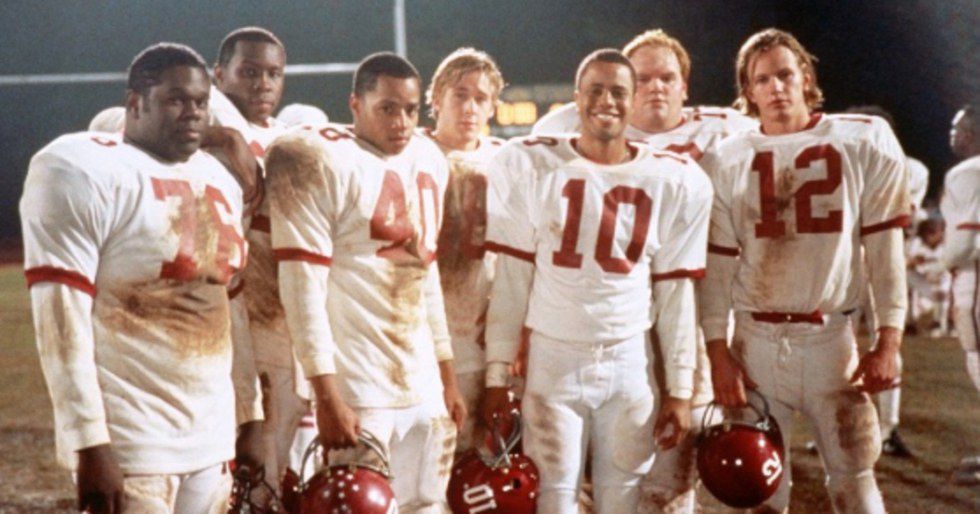 7. Coach Yoast
How he sacrifices his Hall of Fame nomination and getting his head coaching job back so the team could get what they deserved. He scarified his dreams for the wellbeing of the team and in order to end the race issues in the community.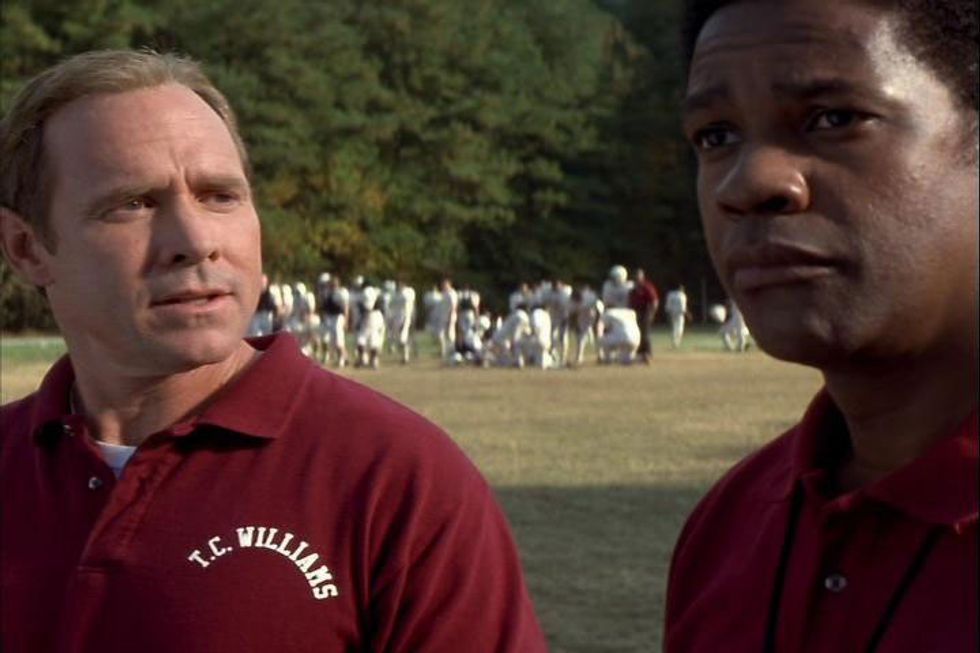 8. Louie Lastik
Number 73. The big guy. He is the absolute best. He came in and joined the team without even thinking about race. He never mentioned race as an issue and frankly he didn't care what race his teammates were. He wanted to play football and make friends, no matter what race. He also sings a lot and is hilarious. Also everyone tears up when he finds out he is eligible to go to college.
9. The Fact That It's A True Story
This actually happened. A mixed race football team brought an entire community together. Its amazing that something as simple as a sport could help transform society and it's segregation.
So if you haven't seen this movie in a while definitely watch it sometime soon. I promise you won't be sorry you did. It will make you laugh, cry and inspire you.