One of the best things to come out of the internet, in my opinion, is virtual self-help. Life is not kind to everyone; whether it be a bad mental day, a difficult breakup, or just general sadness, sometimes we lose sight of the good in this world. However, since the birth of the internet, there are all sorts of new and accessible ways to get us through those bad times. Here are a few of my personal favorites: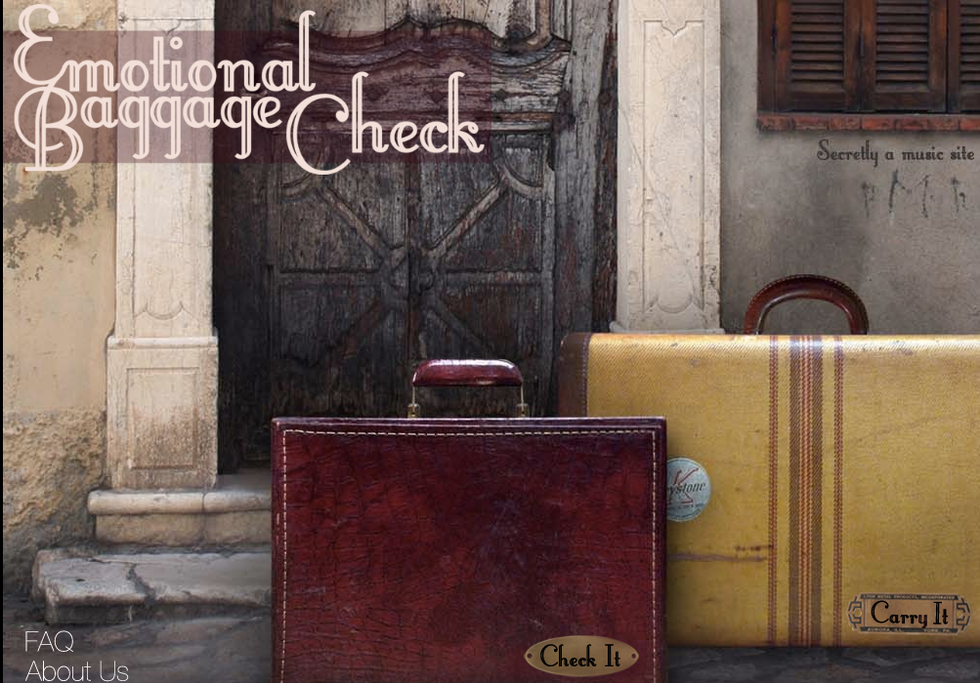 Need to vent, but don't have anyone you trust handy? Try Emotional Baggage Check. This site is essentially a baggage check, but for emotions. You can either "check" or "carry" baggage, meaning you can vent or you can be the person some else vents to. If you need to let something out, simply click "Check It" and go wild. You can type out all your anger and frustration and sadness, and then send it away. Some stranger somewhere in the world who clicked "Carry It" will then receive your message, and give you not only an encouraging written response, but a song to match.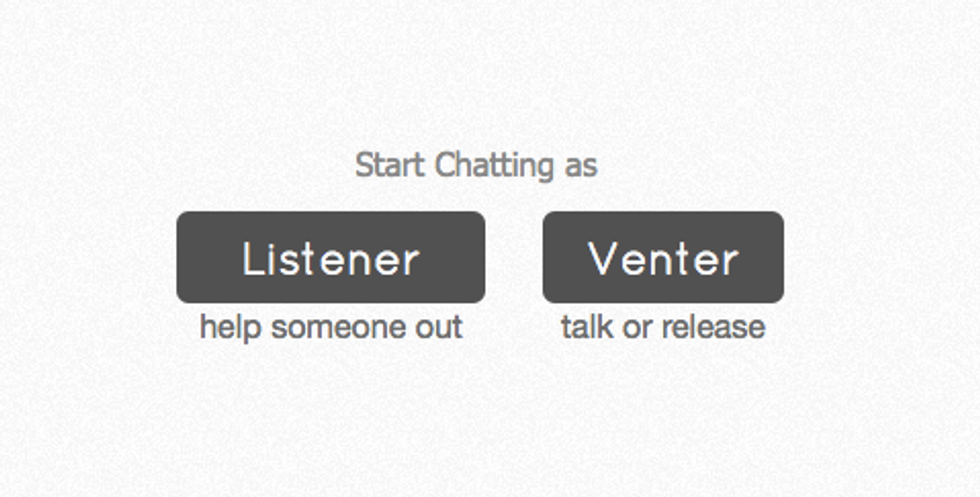 Want a more real-time vent session? Blah Therapy is the way to go. Like Emotional Baggage check, you are given the option to either listen or vent. However, once you choose, you are taken directly to a chat box, where you're paired up with someone who clicked the other button. Then, you can do whatever you want with your listener or venter: talk, scream, get deep and personal. You're talking to a stranger who's never going to know who you are or judge you based on others opinions. I find that rather comforting.
This one is a little macabre, but sometimes it's necessary. Cutting is a very real and rarely talked about issue, and for some the urge to cut can be very strong in bad times. Fatal to the Flesh tries to recreate the experience in a much safer fashion; each click-and-drag across the plain white screen simulates cuts and blood. If taking out anger, sadness, or frustration means destruction for you, try taking it out on something other than yourself. If you'd like to see for yourself, check out the link above.
If you'd rather calm down than vent frustration, Rainy Mood is another great option. It's exactly what it sounds like: rain. Opening the homepage triggers various recordings of rain, thunder, and wind which transport the listener into the calm eye of the storm. It's a simple, yet effective website.

If rain isn't your favorite sound to relax to, try myNoise.net. myNoise has dozens of different soundscapes, from simple "Binaural Beats" to classic "Ocean Waves" to ultra-specific "Laundromat" and "Rain on a "Tent." You're bound to find at least one calming noisemaker here.
6. Gives Me Hope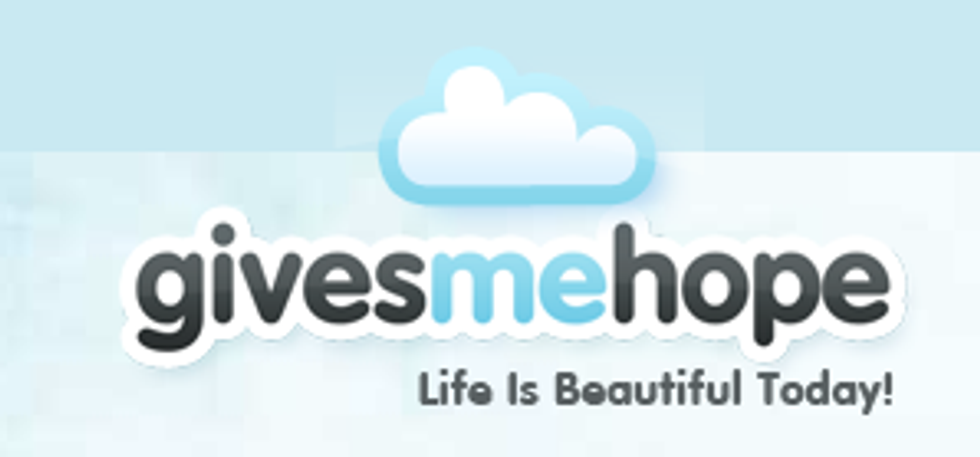 Need your faith in humanity restored a bit? Try Gives Me Hope. It's a website full of Tweet-length stories about beautiful moments across the globe. People submit heartwarming stories every day. For those who cry easily, be warned: you will not get through a single page of this website without crying. I never knew how much power such short stories could have.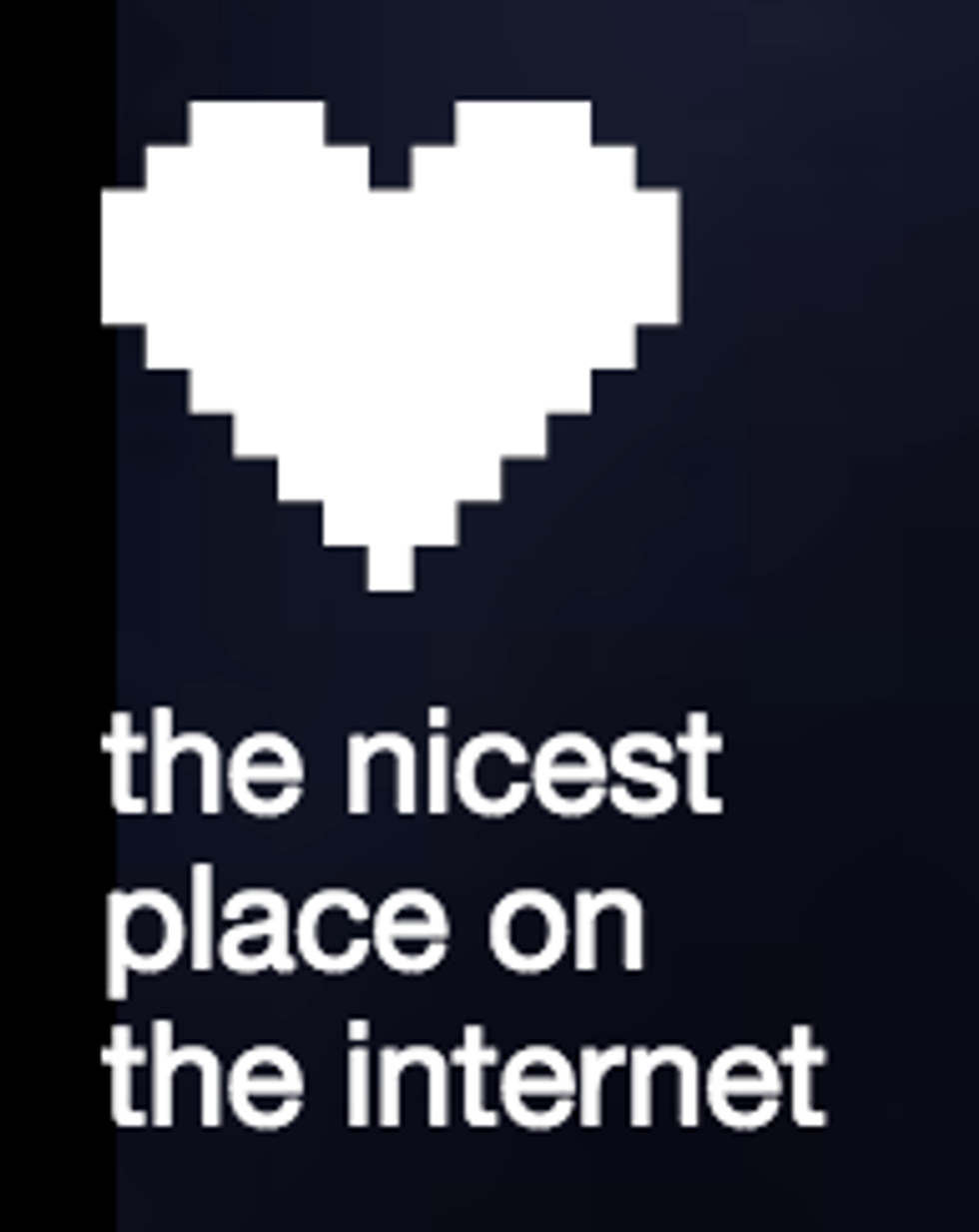 Need a hug? The Nicest Place on the Internet is surely the place to go. It's just video after video of people giving virtual hugs. So simple, yet so effective. This site definitely gives off the feeling of being loved and cared for. They're total strangers, but I guarantee they'll make you feel better.
Next time you feel down, I hope you find one of these seven options helpful. Self-help can be hard sometimes, but with new websites popping up every day, I hope it is a process that will only get easier.