It's pretty obvious that the Philadelphia 76ers don't have the best record in the NBA, they haven't ended the season with a winning record for four years, but they continue to have a loyal fan base. I have always been a Sixers fan, no matter if they're winning or losing, but lately they've given fans some good reasons to get excited. Although they started the season with rocky start, bringing in zero wins and ten losses, they've made a turn and won seven of the past eight home games, making them 18-30. According to Philadelphia native Kevin Hart, "it's a good time to be a Sixers fan". Here are my reasons why:
1. Joel "The Process" Embiid
Sixers fans have been "trusting the process" by waiting out Joel Embiid's lengthy two-year recovery from foot injuries. He is playing for the first time this season and has brought a nothing-to-lose mentality to the Sixers. He's been nicknamed "The Process" but the phrase actually alludes to former general manager Sam Hinkie's strategy of tanking year after year in order to have the best possible chance of landing a top draft pick. Although Hinkie doesn't work for the Sixers anymore, his "Process" has paid off in the form of Joel Embiid. Just named the NBA Eastern Conference rookie of the month for the third time, Embiid averages 20.2 points per game.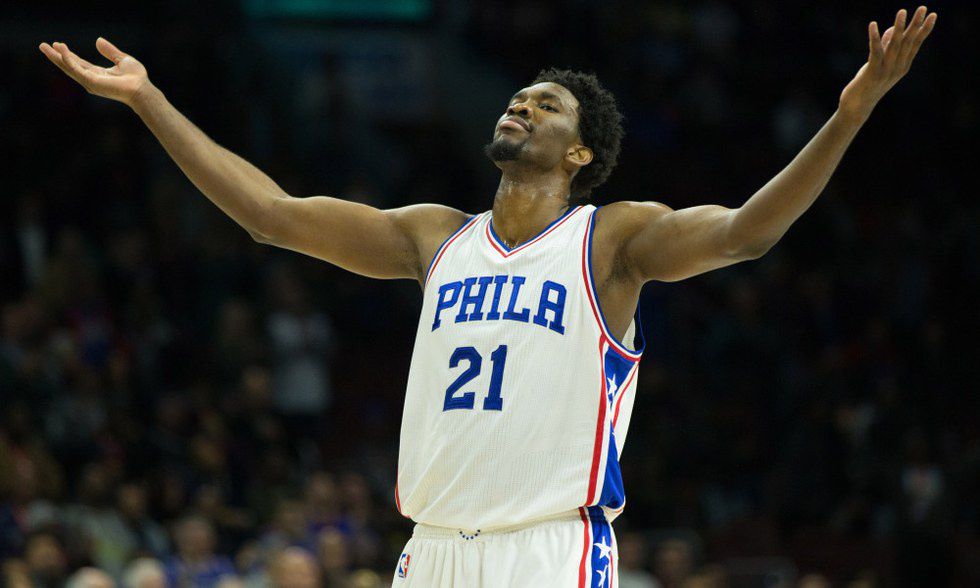 2. The fans
It's amazing to me that a team that has been bad for half a decade still has so many loyal fans. I think it says something about Philly fans, we won't turn our backs when the stats look grim. I've passionately supported the Sixers through wins and losses. I think that Sixers fans believe that something good has to be around the corner because once you hit bottom, the only direction to go is up, right? Also, many have said that Philadelphia sports teams are bound for playoff success eventually and it looks like the Sixers could come close. The Sixers have been working hard this season and it's paying off for both the team and its fans.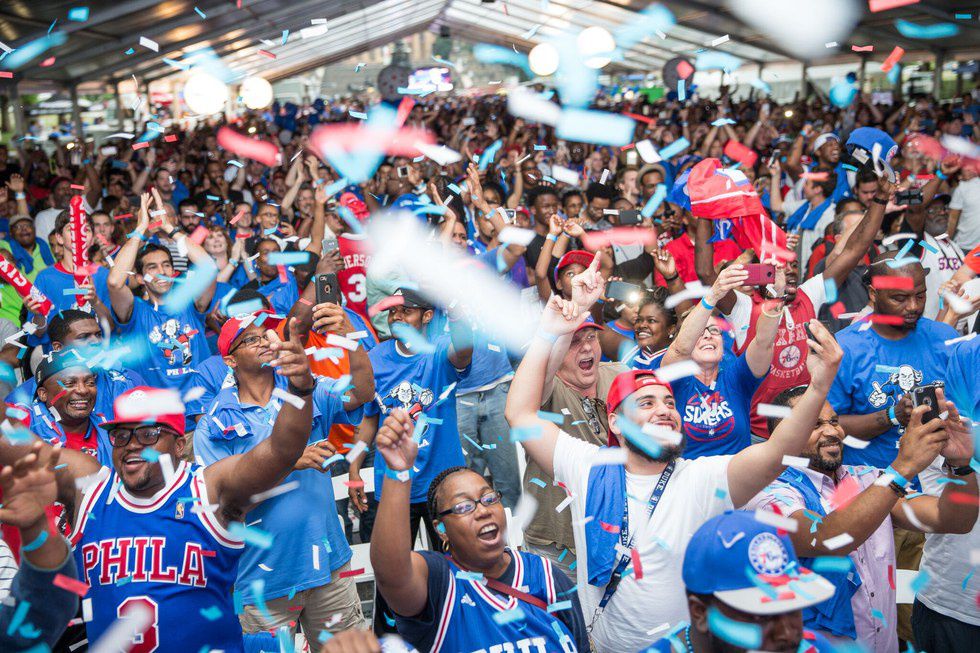 3. Two likely high draft picks in the next season
The Sixers have their own draft pick depending on how they finish their season. They will more than likely finish in the lottery, which includes the first seven picks. They also have the Lakers' pick, but it's protected, meaning if the Lakers draw in the first three, they keep their pick but if they draw a pick lower than three, the Sixers will get it. Also, the Sixers can switch picks with Sacramento if Sacramento draw a higher draft pick. So they could potentially have two high draft picks, which is good news for the future of the Sixers.
4. Ben Simmons' highly anticipated debut
Rookie Ben Simmons, who was drafted with the top overall pick in the 2016 NBA Draft by the Sixers, is on the edge of his Philly debut. He has been injured since fracturing his foot in preseason but is a highly talked about rookie who could make the team even better. Simmons' ability to pass, rebound and score could add to the Sixers' success and Philly can't wait to see him on the court.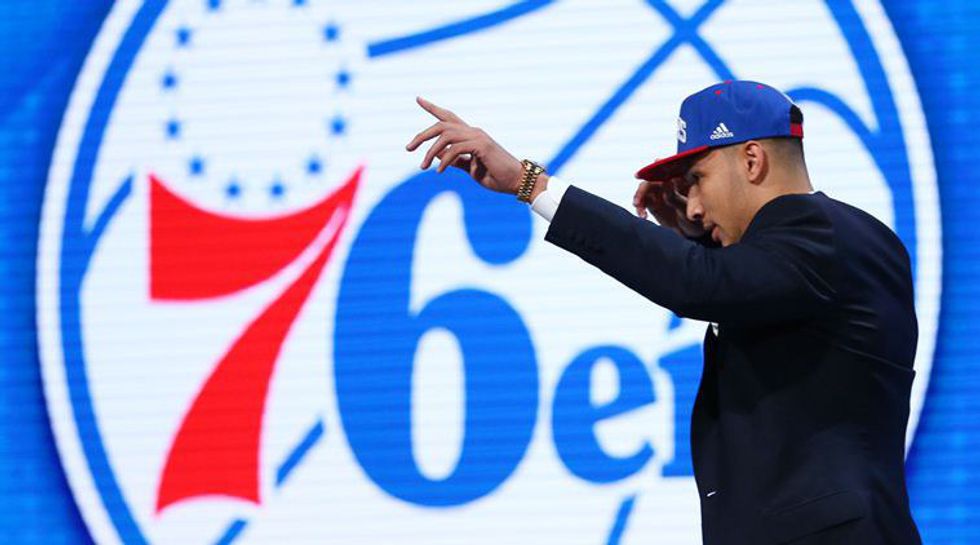 5. A playoff possibility
The possibility of a playoff is not totally out of reach for the Sixers. As I'm writing this, the Sixers are four games behind the Charlotte Hornets for the eighth and final NBA Eastern Conference playoff position with 44 games remaining. This may not sound too bad but if the team loses a couple more winnable games in the upcoming weeks, it may be time to let go of playoff fantasies. If they can go 8-2 or 7-3 before the All-Star Weekend break then they might be able to hold on to some hope.
6. The dark horse T.J. McConnell ("suicide kamikaze")
He may only be starting due to injuries, but he's earning our respect. T.J. McConnell is not only a leader on the court, but plays with a ton of heart. One huge highlight in McConnell's career was his buzzer beater game-winning basket over Carmelo Anthony. I've always had my eye on McConnell as a dark horse, thinking that he had potential, and he's shown us that he does! In the previous ten games he's averaged 31.4 minutes per game and 9.1 assists per game. McConnell knows how to distribute the ball and plays good defense. According to The Philadelphia Inquirer, the Cleveland Cavaliers offered the Sixers Jordan McRae in a package for T.J. McConnell that was declined. Sixers head coach Brett Brown praised McConnell and said he wants to keep his point guard. He's a key player that should not be underestimated.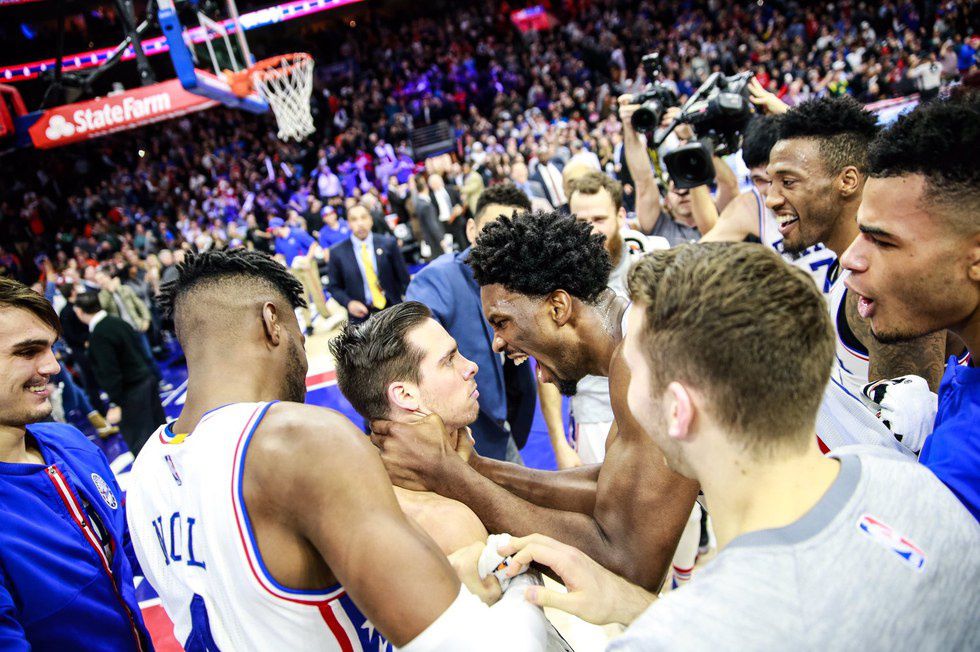 7. The new partnership with Dunkin Donuts
The Sixers and Dunkin Donuts recently announced a partnership that makes Dunkin Donuts the official coffee, donut and breakfast sandwich partner of the team. On Sixers' home game days fans can get a medium hot or iced coffee for 76 cents with the DD app. What could be better than a Sixers home game and discounted coffee?