It's always a great day to be a Cardinal, but isn't this weekend 7 TIMES the fun?
7. Red Pride is the most authentic pride there is.
"I would rather be apart of a community that supports one another and celebrates our successes and efforts instead of being at a larger university whose students hardly know one another. People come to SVSU for the people. And people are more valuable than winning records in my book."
- Shane McClure, SVSU Student

Red. Pride. Runs. Deep. And not just during the week that we're trying to "out-pride" our rival. We are a close knit community, we're just a little more obnoxious about it this week.
6. Coop the Cardinal > Louie the Laker
Is a Laker a real thing? I need the receipts.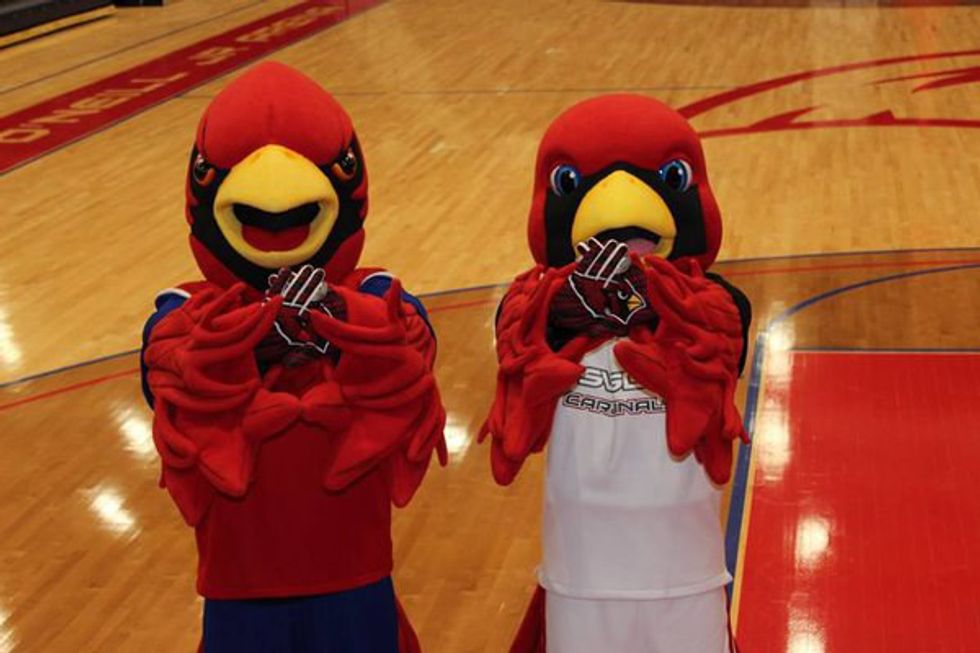 5. Ain't no party like a Cardinal party.

"This year, the game is here at SV and it's going to be so hype our livers won't handle it."
- Abby Engel, SVSU Student
Red solo cups, red pride, makes sense.
4. We're always ready to scream for our team.
We Cardinal, we believe. And nobody believes in our boys more than we do.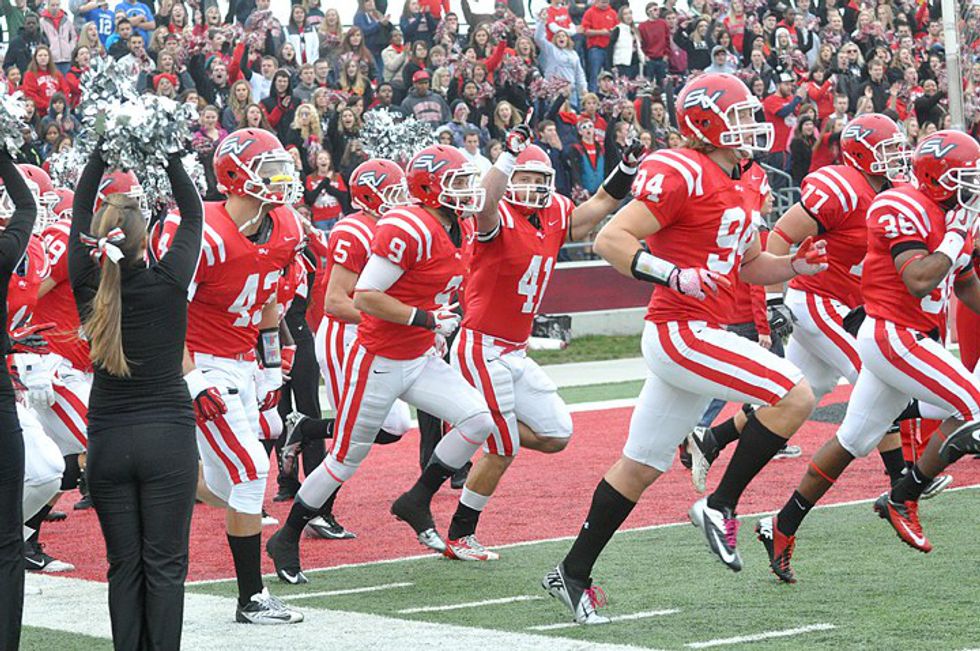 3. There are so many fun activities everywhere on campus (and all of these activities are raising money for a great cause).
"The date auction is the best and the funniest thing every single year."- Jessie Skop, SVSU Student
The struggle of college students in November. Is anybody even really awake? But you'd never know with date auctions, The Price is Right, pep rallies and the overall energy for BOV week.
2. I would much rather SOAR than sink, literally, figuratively, always.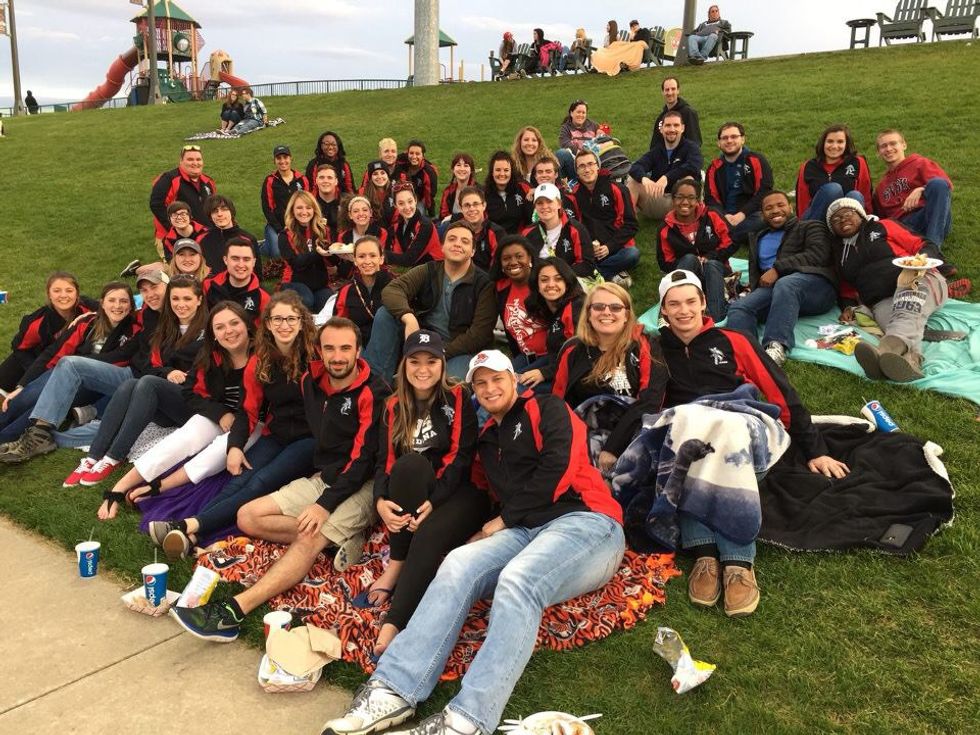 "Anchors up, Cardinals down" but Cardinals soar and anchors sink......... so I'm confused.
1. We know the real reason behind this rivalry - and we win every year.
"I'm a proud Cardinal every day! But especially during BOV, I'm extra proud of how our campus comes together to focus on the impact we can have on our community."
- Rachel Florence-Spaetzel, SVSU Staff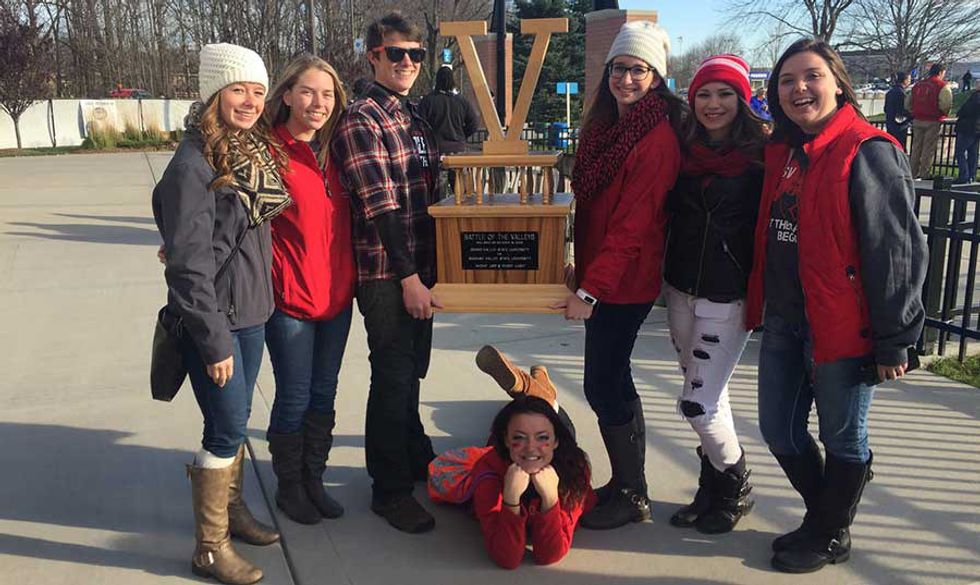 As much as we all want to win the game - the Battle of the Valley's was started up as a charitable rivalry that SVSU has reigned victor of for the past 8 years. This years charity is the Hidden Harvest, a charity committed to alleviating hunger in the tri-cities. We Cardinals show our heart through fundraising. Grand Valley is significantly larger than Saginaw Valley, so it should be easy for them to beat us in fundraising, right? One would think so (but one would think wrong). The monetary success we see during this week for charity is a true testament to the heart and the character of my school as a whole.
Everyone on campus is excited for this weekend. Whether hitting the field, hitting the stands, hitting the tailgate, hitting the bars, or hitting the after parties - this weekend is highly anticipated. But beyond that, the red pride we see this week is really nothing new. Everyone at SVSU is at home. Everyone at SVSU is passionate about our campus, our community, and our teams. And everyone at SVSU is ready to show (once again) why our valley is the better valley. I hope you're ready for us, Grand Valley, because a school that stands together like mine is a school that won't fall.
Happy Battle of the Valley's weekend, folks. May the odds be ever in favor of our fundraising, our football team, and our livers.