Halloween: a holiday where kids can dress up as something scary, their favorite movie/TV show character, or maybe even their role models, and receive loads of candy in return. As a kid, this is prime time in our childhood, right next to Christmas! So when we're forced to grow up and become adults, when it's not socially acceptable to trick-or-treat anymore, we come up with "better" ideas: throw parties and freeze our asses off in skimpy costumes! I actually don't care what anyone does on Halloween (unless you're Michael Myers, otherwise, you do you boo), but let's just point out a few not so great costumes some of us may decide to wear this year.
1 & 2. Sexy Burt and Ernie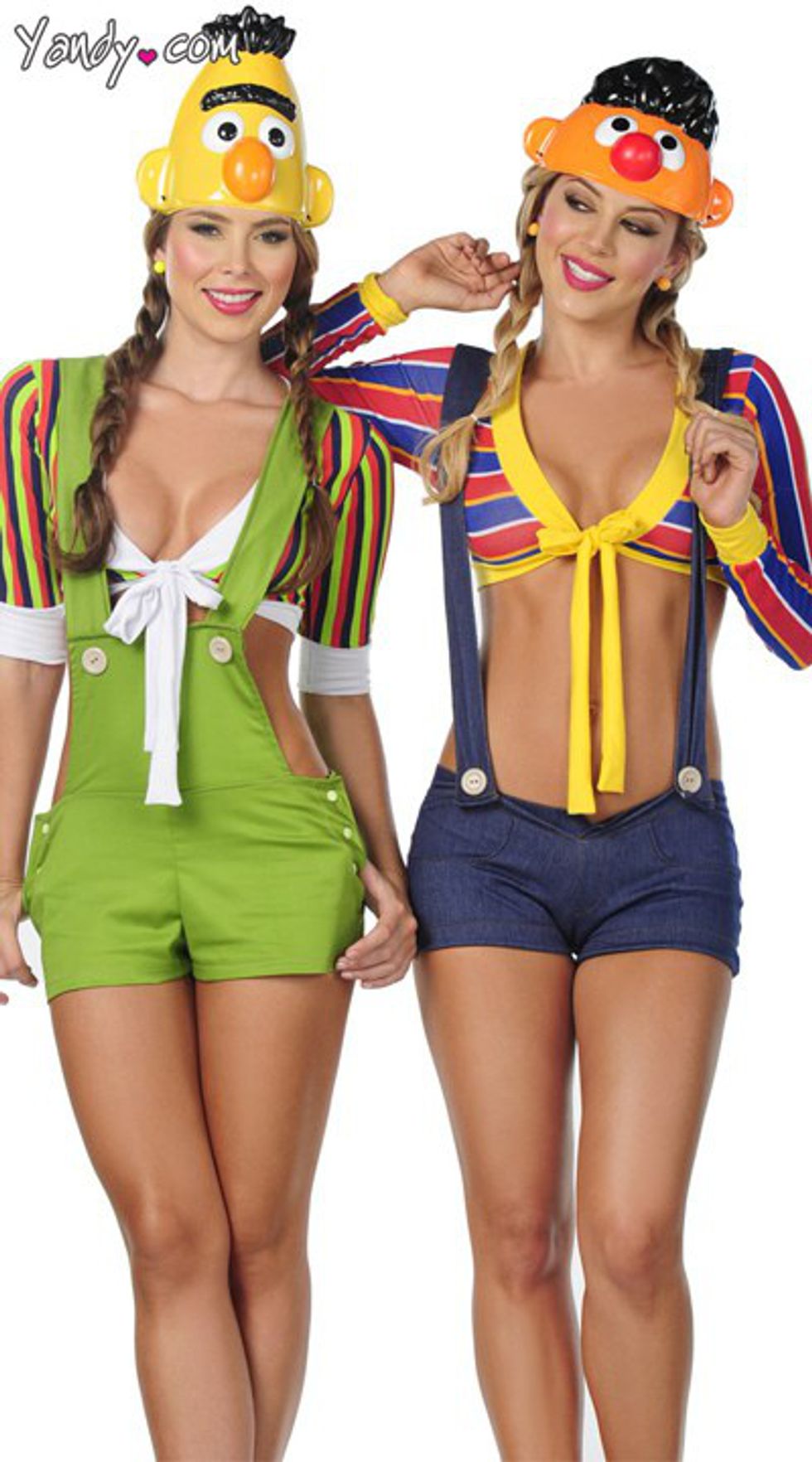 Starting off the bat with something I'm not too proud of for even existing, sexy "Sesame Street" characters. That's right, they exist. Just looking at this part of my childhood is ruined. My first question would be, besides why, who is this exactly for? Is this attractive? Is this what people are into? Please say no.
3. Sexy Captain Crunch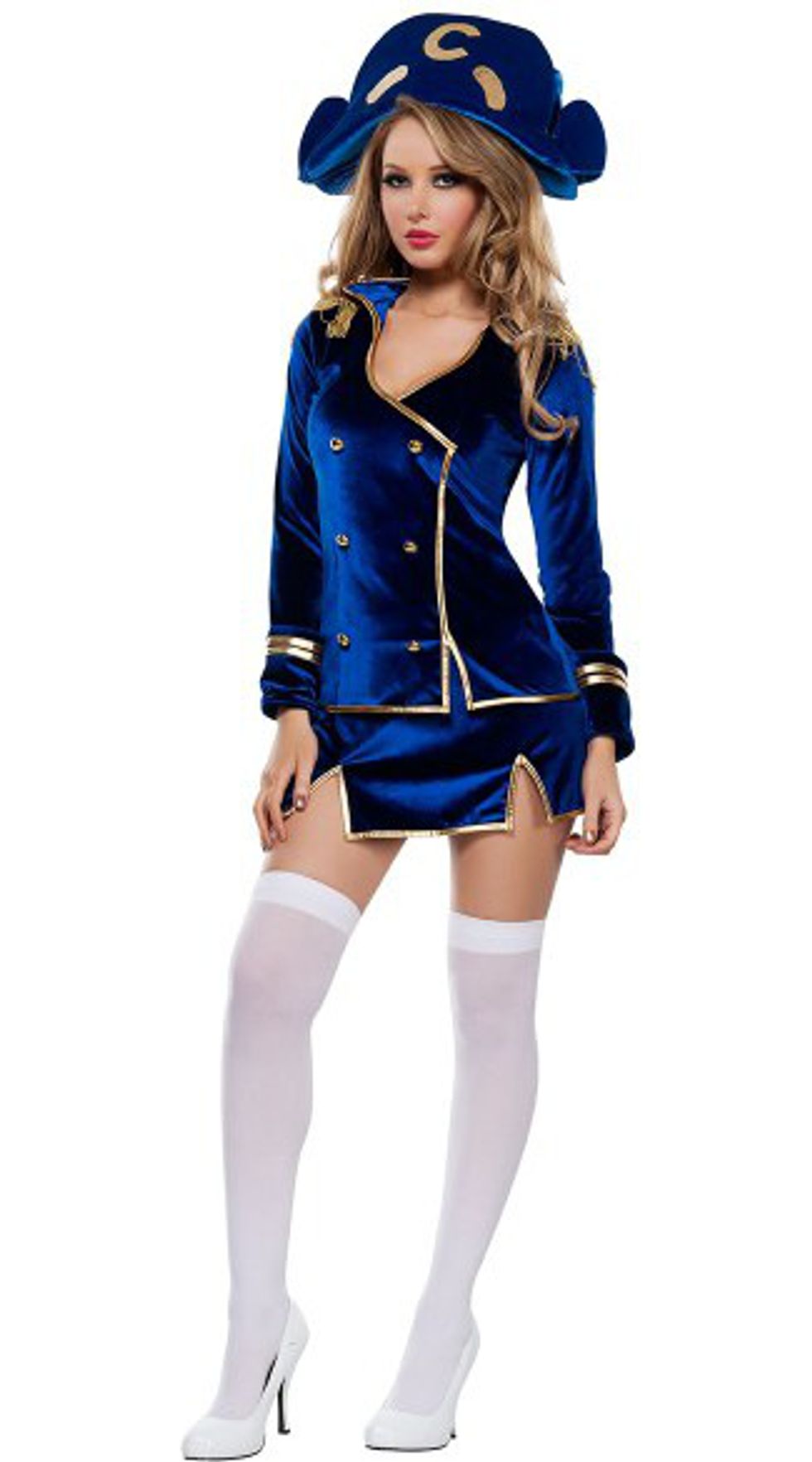 As if making our children's cartoons sexual isn't enough, we also went for their cereal. Seriously?! Sexy Captain Crunch? The hat even has the man's eyebrows! You could've been a vampire, a princess, even a normal "Sesame Street" character, but no, you decide to be a sexy Captain Crunch. Just make sure you work that captain's uniform.
4. A Sexy Hamburger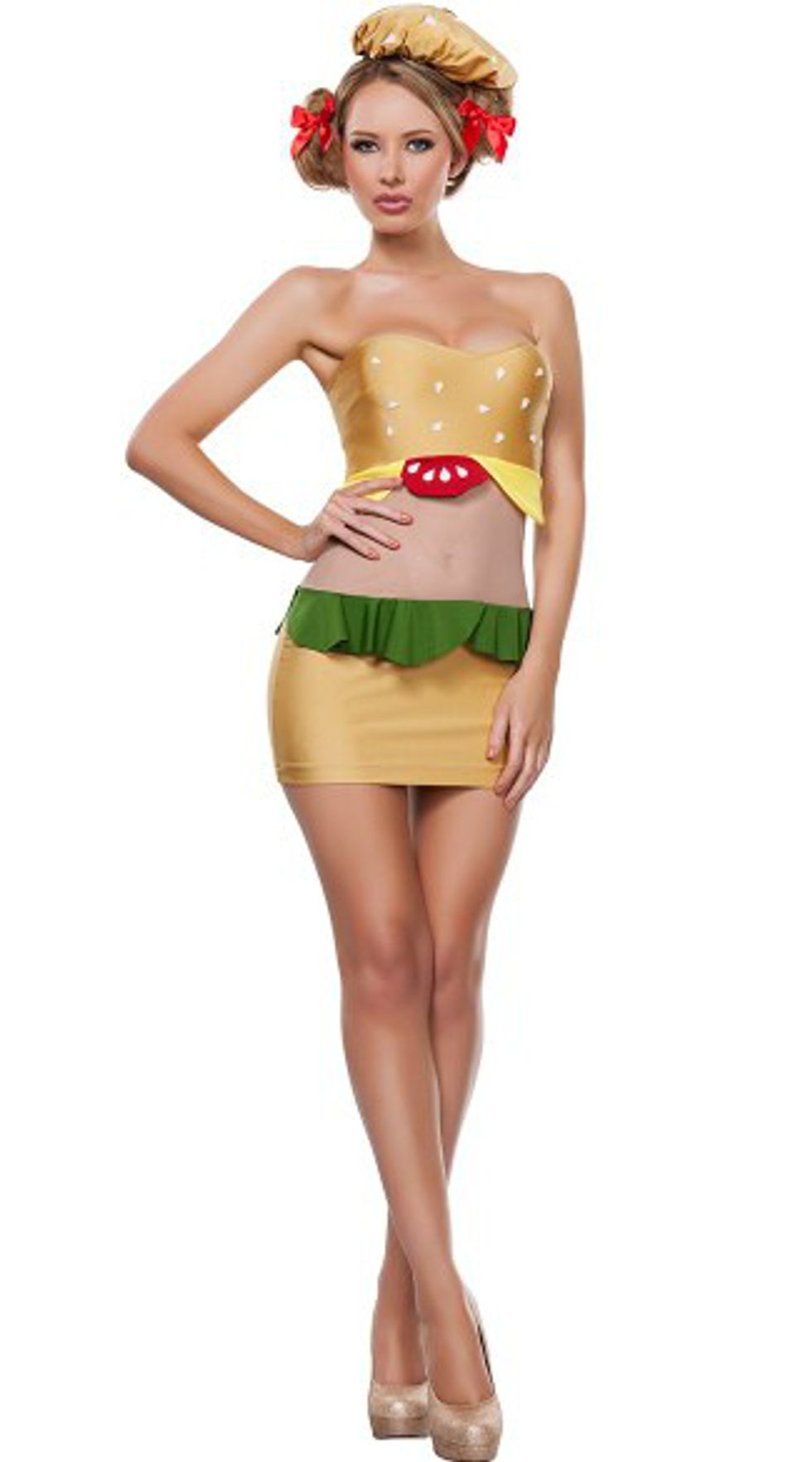 Oh boy, now they brought food into this. I had yet to see a sexy food costume in my life, but of course, there's a first time for everything. I mean, why be a boring, regular hamburger when you could be a sexy one? Do we have a sexy SpongeBob SquarePants to go with this? I sure hope not.
5. "Donna T. Rumpshaker", or Sexy Donald Trump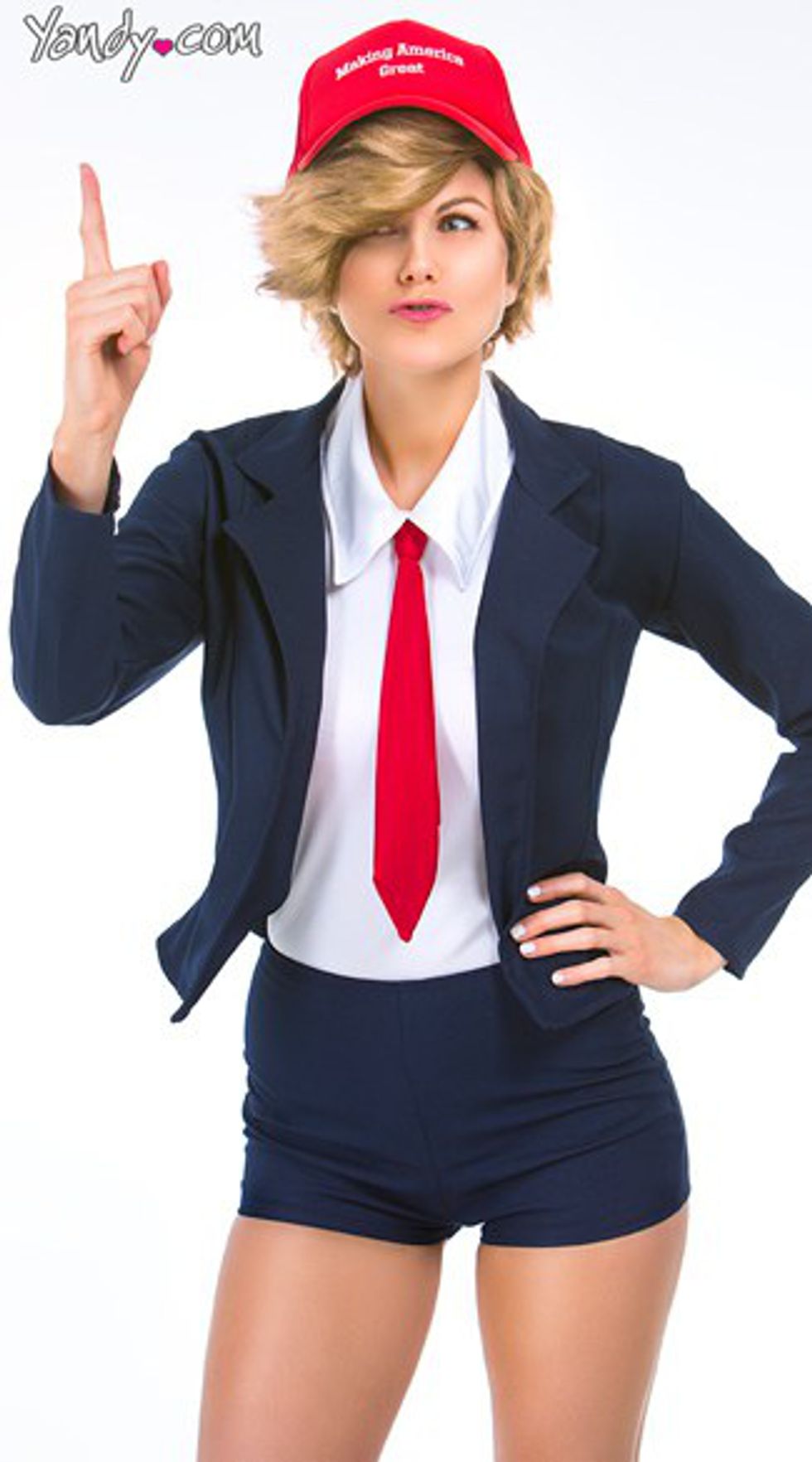 Now this is definitely a new low. No one even asked for Donald Trump in general, so I sure as hell don't think anyone would want a sexy one. I was expecting to see a couple Trump impersonators this Halloween, but a sexy one on the other hand... I think I'll stay in this year.
6. Sexy Monkey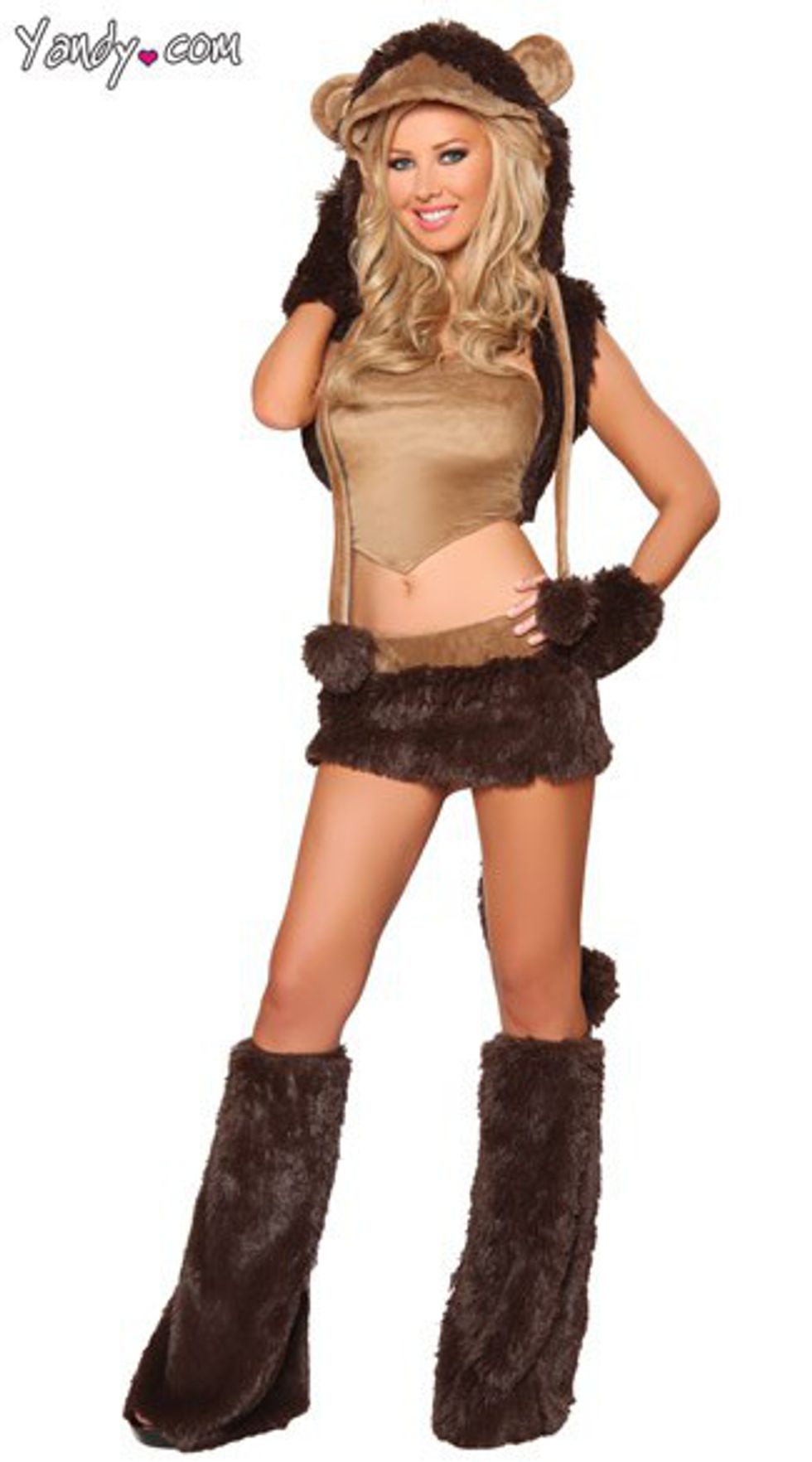 I think it might be a problem when we start to sexualize animals. Dressing up as an animal is cute, but not when it has a crop top and booty shorts. Honestly, where do these girls live to be able to dress like this on Halloween? I'd freeze after five minutes. Sure the short skirt might be cute, but your ass will be numb by the end of the night honey.
I hope as we all have a safe and happy Halloween, that none of us have to endure any of these in real life. If you run into someone dressed as a sexy Trump though, please take pictures and share it with everyone you can.