Chances are that you have been or felt like the third wheel at some point in your life. Having two best friends that are dating can put you in an awkward position. And even though being a third wheel may feel like the loneliest place on earth, you're not alone!
1. You have the benefit off having two best friends.
A lot of people go their entire lives looking for that friendship that will last through the test of time, and few people ever find someone that they can call their best friend. You, on the other hand, have the ability to say that you have two best friends, that you love equally.
2. You learn how to solve relationship problems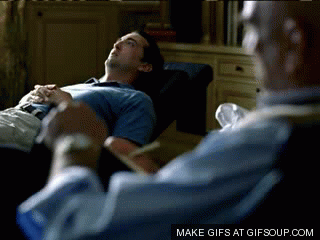 When your friends get into a fight, you're most likely going to be caught in the middle of it. Although it may be annoying and stressful because you don't want to come in between them, you learn how to solve problems in a mature manner. This problem solving skill not only comes in handy in your friendship triangle situation, but in every relationship in your life, currently and in the future.
3. The opportunity to have a double date is ALWAYS there.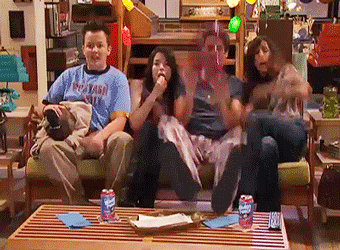 Having friends that are dating couldn't be any better when it comes to your own dating life. Now you can make first dates less awkward by bringing your two biggest supporters, and of course you need to get their approval before dating anyone. Killing two birds with one stone.
4. You have to deal with PDA. All day.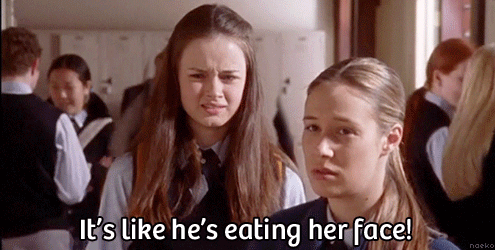 PDA comes along with being in a relationship, especially in the beginning stages. It is just something that you have to deal with, because you love them and are happy that they are happy. Putting up with the excessive amounts of PDA is your way of saying "I love you", which is much more personal than eating someone's face off.
5. At the end of the day, you could always be the 5th wheel.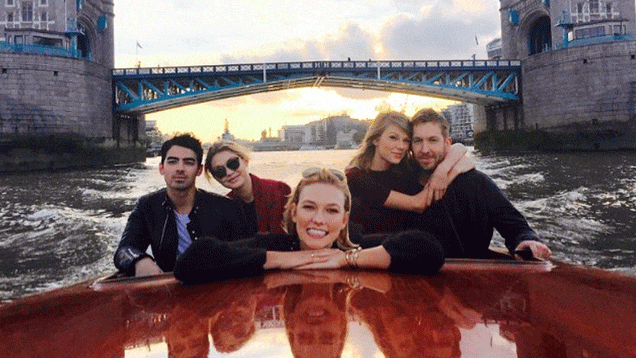 There are times you feel left out and lonely, but always remember that you could be the fifth wheel! This picture makes being a third wheel look like something beyond amazing.
At the end of the day, they are your best friends and no matter what happens they will be there for you. Maybe one day side walks will be wide enough for three.