As a person who constantly asks myself, "When is the last time I did something for the first time?" and loves trying new things, I have found that paintball is one of the things on my "tried list" that I actually continue to do every now and then. Some of you may have already played paintball at some point in your life (you all can at least enjoy some gifs) but for those that haven't, I have selected a few reasons as to why you should play it-- at the least, try it out.
1. Adrenaline-filled adventure

Wouldn't you like to engage in an all out firefight where you can shoot someone several times without fatally wounding them or going to jail? Paintball guns and the little balls of paint used as ammo are less-than-lethal but still strong enough to inflict a bit of pain on your adversaries. Sign me up for that any day! Had a rough day and need to let out some steam? Want to get back at your roommate for getting to your secret stash of candy that is reserved for emergency use only (midnight sweet tooth cravings)? Want to get back at your friend for that joke he pulled on you the other day? Are you feeling artistic and want to paint a human canvas? If you answered yes to any of these then get your Rambo-like headband on as a game or two of paintball is just what you need (in absence of a Rambo-like headband, a tie will do just fine).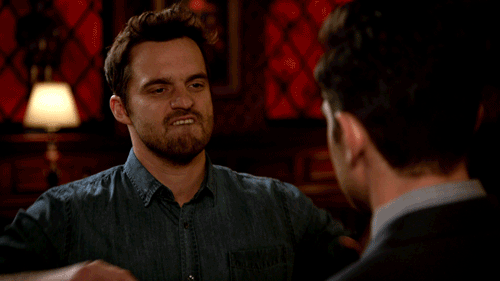 2. Comradery
Looking for something to do with a group of friends? Need a team-builder activity to do with your coworkers? Paintball just might be the thing to do. Paintball is a social game that requires a bit of team work if you want to come out with a win. You might also want to use teamwork to keep your teammates "alive" for backup if you don't want to end up the last person standing only to be mercilessly shot up by each person of the other team at once. I suppose teamwork would also be good for between-game shenanigans similar to what's shown below.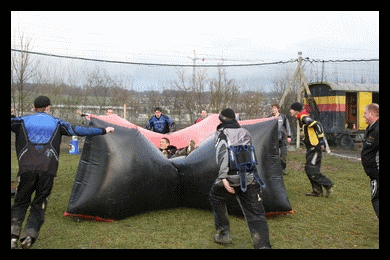 3. I workout!
Looking to get some exercise in but not really into lifting weights or running around on an elliptical? Paintball might be the perfect alternative. A few games of paintball will have you running, crawling and jumping around. And chances are, you probably won't realize you are getting a workout in as you are trying not to get shot and trying to win the game.
4. Fun
I guarantee you that you will have loads of fun while playing, especially when playing with a good group of friends and family. I'm sure at least one of your friends, if not yourself, will look like a chicken with his or her head cut off and might even show off some pretty sick dance moves that he didn't know he had as he is trying to avoiding getting shot.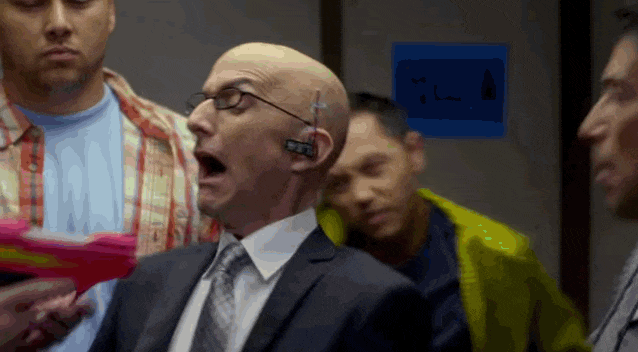 5. Life-long memories
I would never wish any of you all to experience something similar to what is shown below as a result of playing paintball. I wouldn't wish this upon my worst enemy. However, I am sure there will be many great moments to be made. Whether it's an epic game changer moment or a hysterical "Lmao" moment, there will be quite a few moments to share with friends and family.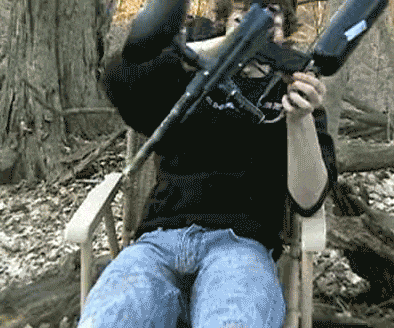 At the least, try paintball out just so that you can say that you have. You never know, it might end up being something that you love. It probably would have been wise of me to not end this article with a gif that shows what could happen as a result of playing paintball but then again, I expect you all to be wise enough to have the safety on when tinkering with the gun...