Having an anxiety disorder blows. Having more than one type of anxiety disorder double blows. Mixing those with other mental illnesses? It is a personal hell, people. I can go on and on about all the chaos, internal havoc, and overall negativity it brings into my day to day life, but I won't. I don't want to give anxiety that satisfaction, it's already taken so much from me I need not give it one more ounce of praise for the mess it's put me through. Instead, I'm going to shed some positive light on the situation and list 5 things that aren't so bad about anxiety — to make not only myself but others who suffer feel a little better about themselves. Because we all know anxiety does a great job of telling us otherwise.
1. Being on time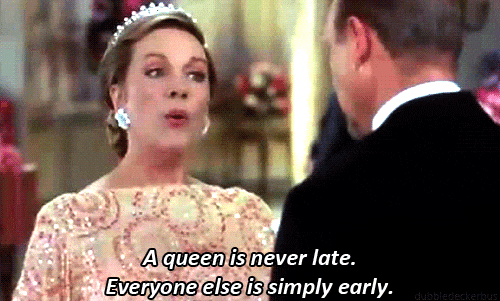 One of the things that can sky-rocket my anxiety is being late. Therefore, I try to be on time if it is humanly possible. And if I'm late, I truly do feel sorry, I have a good excuse I promise! But for the most part I'll be so worried about being late and ruining someone else's schedule, I'll time my whole day out, down to the minute. I keep a calendar, and write my chicken-scratch all over that thing until there is no more space. I'll even pencil in time for myself to ''do nothing'' i.e. watch TV, scroll through social media, lay on the couch. I actually have two calendars: a small one I carry in my purse and a large one that hangs on my bedroom door. That way I can keep one at home and one with me at all times, to doubly insure that I will meet you at Starbucks, two Fridays from now at 3 o'clock. I know it sounds lame and almost overboard but if I tell my anxiety that we are on a schedule, it will usually shut up for a solid few minutes. (About that problem at least.)
2. Being prepared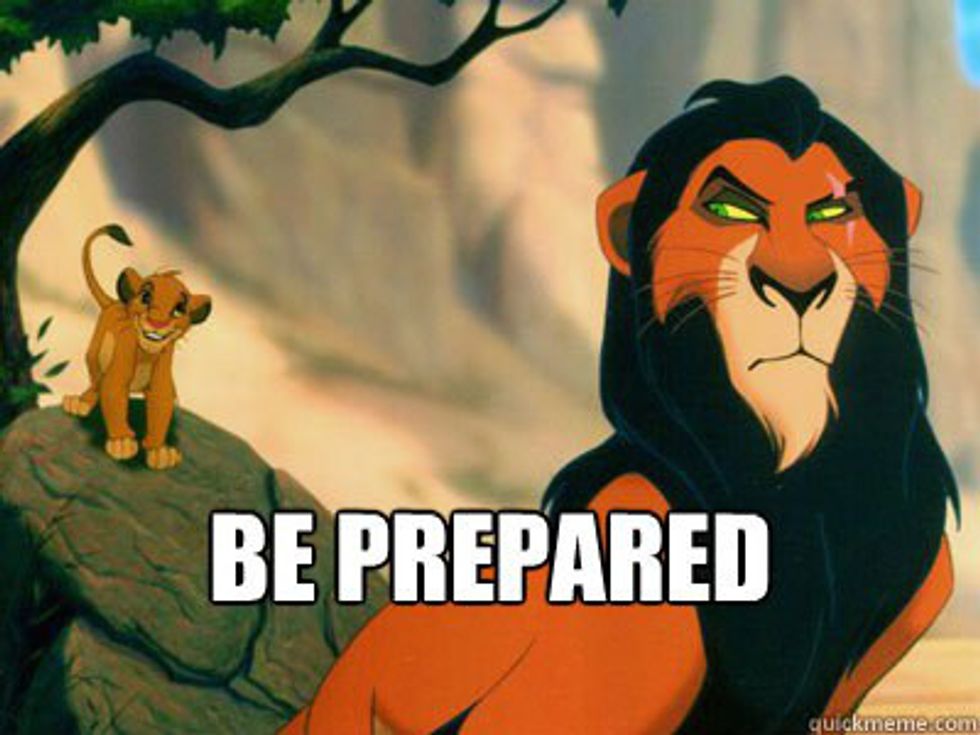 Over the years I've learned a few things to avoid future anxiety. One thing that gets me in a tizzy is being unprepared for the unexpected. Now, I know I can't foresee what will happen in the future, but I can do a damn good job at predicting possible outcomes based on previous, similar events. Your phone dies? I'll have a cell phone charger. Starving? I have a granola bar. Spilt something on your shirt? I have two you can choose from in my car. Now, it's hard to not want to pack the whole house with me whenever I go somewhere for more than a few hours, but I think about the basics — food, clothes, sleeping arrangements, being comfortable. Warning: You do not need to pack snow boots for your summer vacation to Florida, no matter how much your anxiety is telling you that a snowstorm could happen and it might kill you.
3. Being polite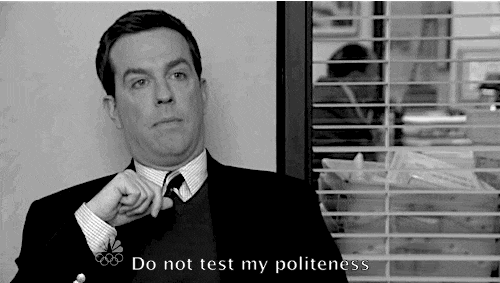 This applies more to meeting strangers, dealing with acquaintances, behaving in front of teachers and professors, or the lady at the checkout counter of the grocery store. Since I can be really nasty under stress and anxiety to the people who know me well because I feel comfortable around them, they may be caught in the crossfire of my outbursts from time to time. But for the most part, when it comes to the rest of the world, I feel so worried that someone might hate me I try to always be my courteous and kind self. Now, don't mistake this as being fake, I really do want to be obliging and not cause any trouble, it's just easier to be on my best behavior in front of someone who doesn't know me than it is to be in front of my brother or my best friend. But for the most part, I am too nervous to be anything less than respectful, for fear that someone thinks I'm mean or heartless. I mind my p's and q's for the mere fact that when I'm on the other side of things, it helps my anxiety when people treat my rationally and with respect, so why would I want to put that on anyone else?
4. Listening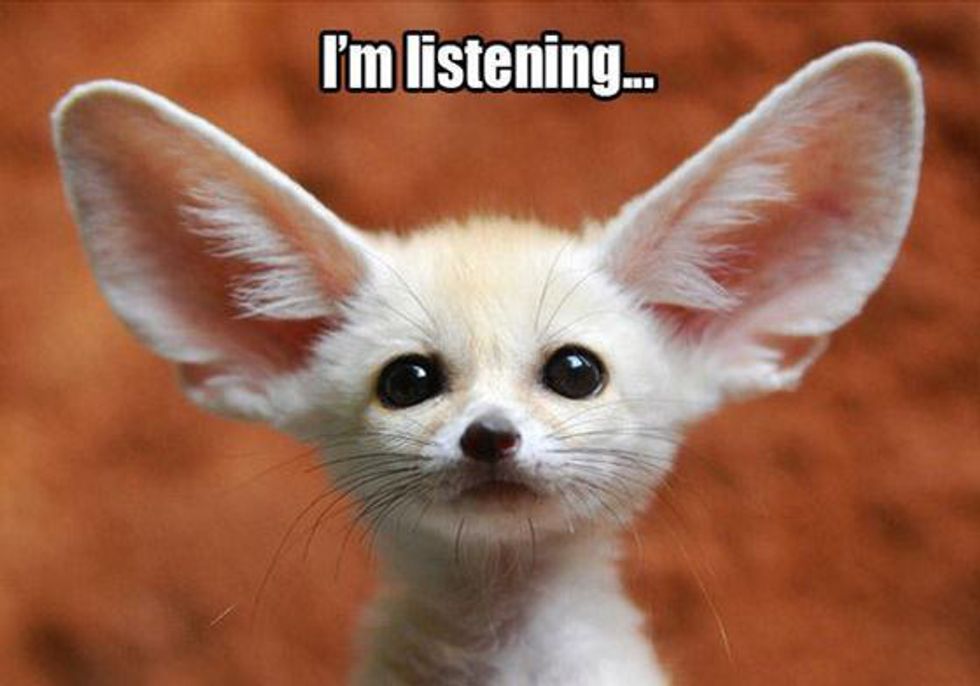 Listening was always easy for me to do, it's something that comes naturally. It seems funny that people appreciate me listening to them and thank me for it since it's second nature to me, but I guess truly listening is a rarity in this day and age. When I listen, I actually am listening to whoever is speaking, and not just waiting for my turn to talk. I get anxious if I miss a word someone is saying, because it could be crucial information that I need to know or something that allows me to understand them better. Also, since I get worried about speaking (whether it be carrying on a conversation, answering a question, or mindless "chit-chatting") listening helps me know what to say in return. God forbid I give someone the wrong advice, the incorrect answer, or I mistake how they told me they felt - my anxiety would not let me live it down! Even if I try to stop listening I can't, it makes me too nervous to zone out. This can be tiresome during a three hour class lecture, but I leave knowing I got every single bit of information (no matter how much of it was pure nonsense). Rest assured, that when someone calls me and talks to me for two hours straight, I will listen to every single word. People put effort into saying their words, I put effort into hearing them out.
5. Understanding others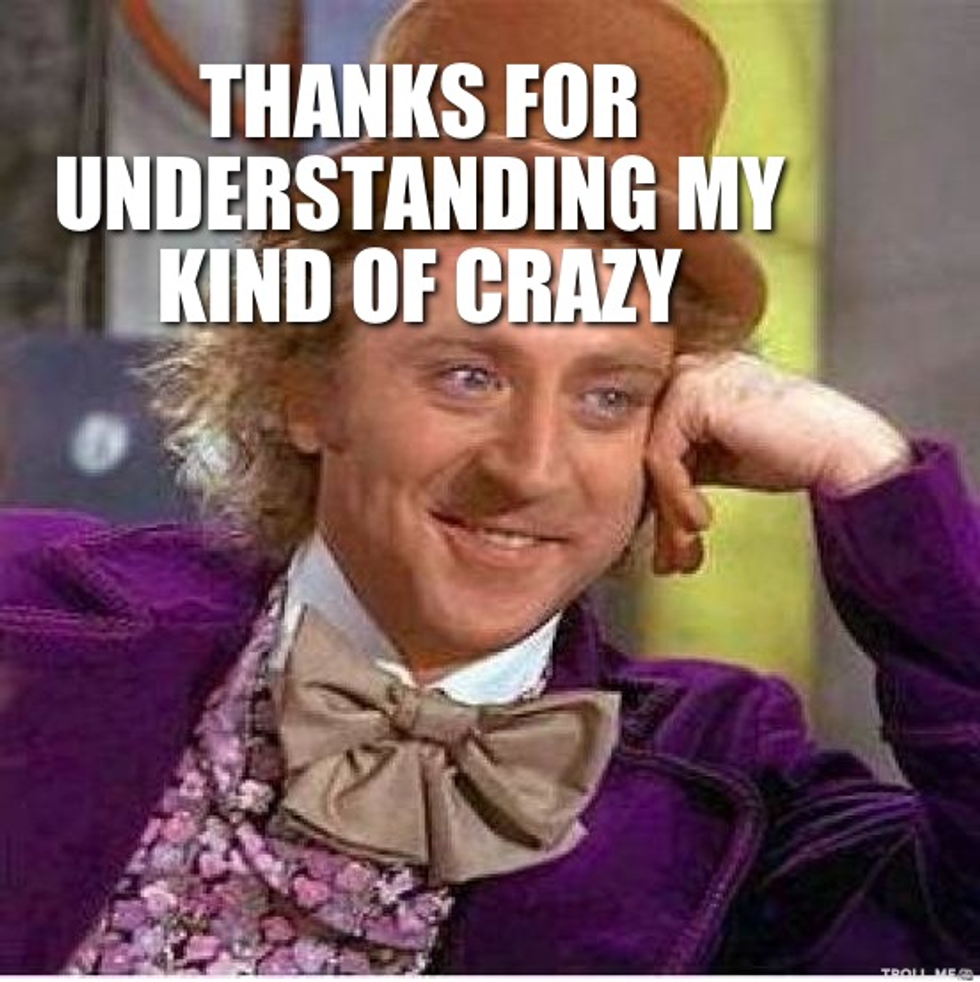 Having a mental illness of my own helps me understand other people better. Everyone is fighting their own battle, whether it be a diagnosed mental disorder or not. There can be countless reasons as to why someone acts differently than I do, and it is not something to get upset about. If someone prefers to wait until the last minute to finish a project, let them be. I hate when people question why I have to triple-check everything and nit-pick over what others consider 'unimportant', but it's how I like to function. Everyone has their way of thinking, doing, and soothing themselves — there is no right or wrong. What can make me calm — like organizing my backpack the night before class — may seem unnecessary for someone who doesn't have anxiety, as it doesn't bother them to get their stuff ready minutes before leaving the house. Also, my anxiety triggers are not the same for another person who has anxiety. A common mistake is for people to think that everyone who has anxiety suffers in the same way. Just be mindful, the unique qualities that make us different, that makes us human, should not be seen as flaws.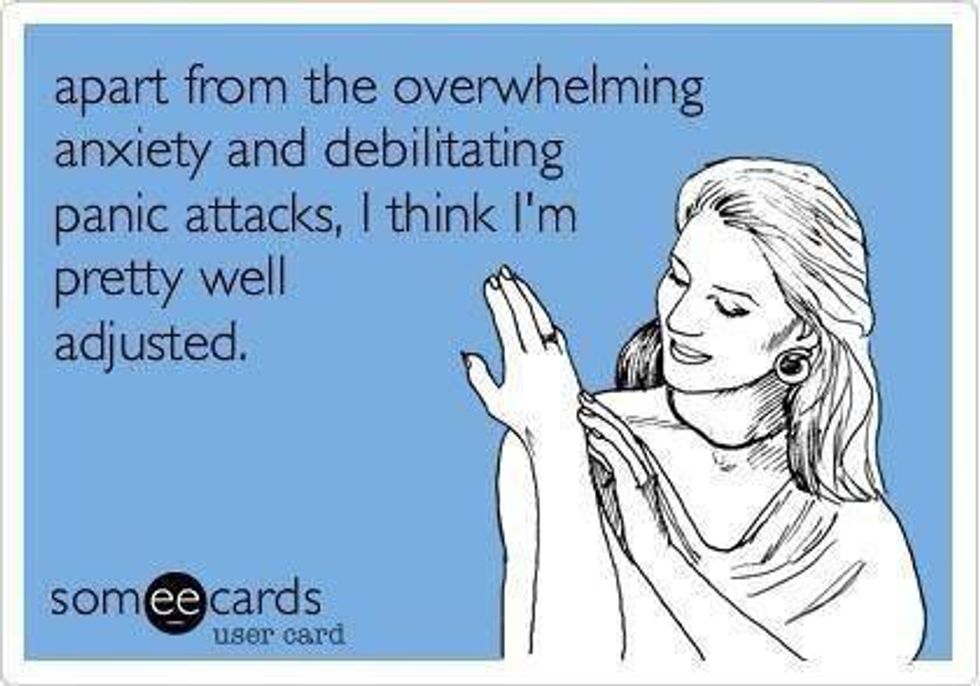 Dealing with anxiety is hard and effects people on emotional, psychological, and physical levels. However, what I've listed are some of the things that make anxiety bearable. Anxiety can feel so suffocating and horrible, it feels nice to poke fun at it every once and a while and look at some of its negatives aspects and turn them into my life's positives.