Making ourselves better is a continuous quest. I hear people saying "I'm working on myself" all the time. I used to say this a lot, too, but the truth is that lying in my bed reading Cosmo is not making me better. Try these five productive ways to make yourself better for guaranteed results.
1. Got an idea for an invention? Go for it.
Most of us have had some cool idea at one point or another. I lie on the beach in Barcelona fantasizing about a bathing suit the sun rays can penetrate, so I never get tan lines. A friend of mine invented a bag that unfolds into a beach towel. Sounds simple, right? The truth is that a ton of useful inventions start as ideas we write off as silly. Don't undermine yours. If you want an opinion of whether your invention would be any good, check out inventhelp. They'll tell you straight away if you're on to something and if so, they'll help you make it a reality. Cat onesies for everyone!
2. Re-program your brain
If you're wondering what the hell I'm talking about, that's cool. My reaction was the same the first time I heard about this concept. I follow millionaire entrepreneur Tai Lopez who's got an unbelievable rags to riches story and has great videos on YouTube educating those of us who are in our early steps of creating a business. He advocates strongly for the so called "reprogramming" of your brain. All that means is that if you let's say want to create a travel blog and have 1,000 hits a month, you take ten minutes in the day and tell yourself: "I love that my travel blog is getting 1,000 hits per month."

I know, you're not there yet, but that doesn't matter. You have to feel comfortable and get used to the idea of having achieved your goal. Our brains are constantly overwhelmed with information, smartphones buzzing, dreamy photos of others' lifestyles popping up on Instagram. We have to focus on what it is we want to achieve and be serious and confident. Instead of doubting your ability, repeat to yourself that you've already achieved it 30 times a day and you'll see results soon.
3. All about books
We live in a time where books from all periods of existence are available to us. There's so much knowledge and advice out there, that we can easily avoid a ton of mistakes if we just picked up a book by Seneca or Tim Ferriss. As Warren Buffet said: "It's good to learn from your mistakes. It's better to learn from other people's mistakes."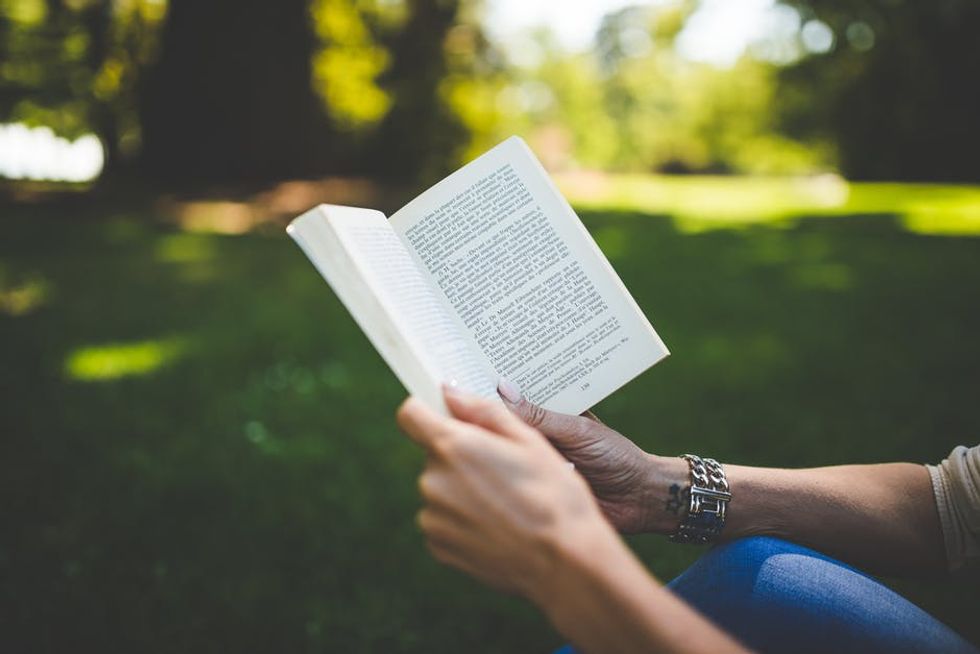 Image by Negative Space
Pick up one new book a week. If reading is not your thing, get an audio book. There's plenty on youtube. Curiosity has a very high level of reward. You'll be able to carry on conversations on all sorts of topics and get new ideas for your work. Reading is one of the absolute best ways to make yourself better.
4. Pick up exercise
I'm not talking about slaving away at the gym to get super jacked or have a six pack. Pick up an exercise you enjoy. I like to jump rope because it improves my coordination and endurance. Hiking is also one of my favorites, because it feels pretty much like a more intense version of a walk in a scenic spot in nature. Our brains behave differently in nature than they do in an office. Being in nature lowers stress, plus inhaling clean air is always a good idea when we spend the other 90% of our time in a busy city.
Exercise will be an incredible boost for you. Waking up early to go jogging (and actually going through with it), will keep you motivated for the rest of the day. I get my best ideas when I'm jogging and I feel my entire body working together as one big, powerful muscle.Exercise makes us more productive as it helps us deal with stress better, gives us more brain cells through a process of neurogenesis and increases levels of our beloved chemical serotonin. Pick the type you like and have fun with it.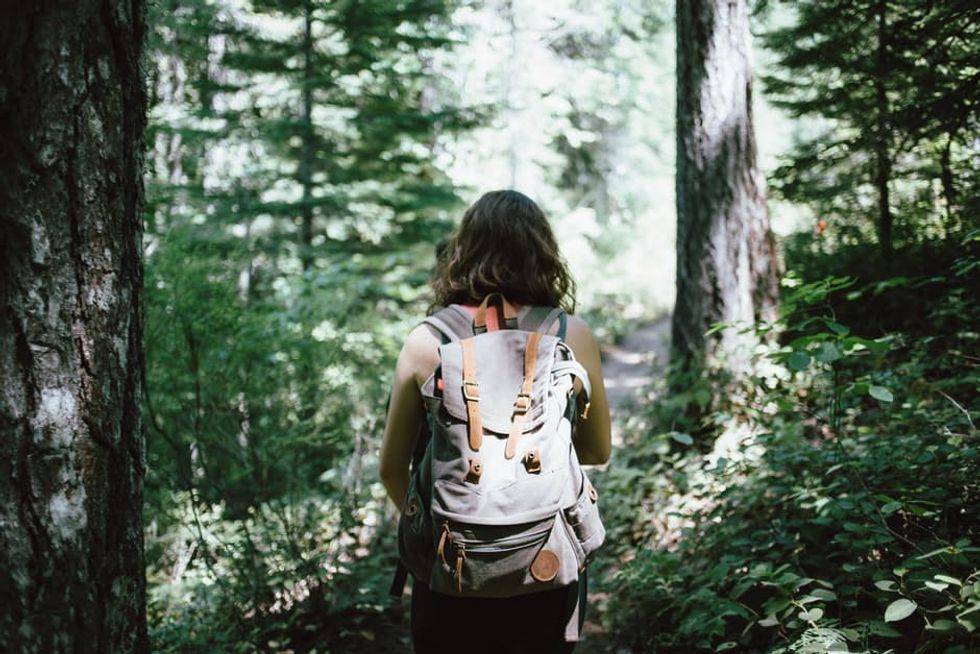 Image by Unsplash
5. Become a volunteer
I've always tried to volunteer in at least one organization. When I was at Trinity College, I was a mentor for the "Big Sister, Little Sister" program for women. After graduation, I did some tour guide work for an international hostel in Boston. Volunteering your time will give you an insight about a problem in your community you could help fix. It will also bring a sense of reward. To do good without expecting anything in return is an important business lesson as well.

Working in social media marketing, I give advice to brands and entrepreneurs all the time without expecting anything in return. I helped someone with a school project and next thing you know, she's inviting me to speak at TEDx sponsored by her school in Bulgaria. Volunteering will give you a taste of an industry you aren't necessarily invested in yet and help build a very versatile skillset. Plus, a ton of good karma points will be coming your way. Get involved.