Sure, you probably should have skipped the 2 a.m. pizza, and you didn't need that bowl of ice cream after dinner. But it's hard to resist eating food when it's right in front of you. And with the recent rise in popularity of food accounts on Instagram, it's becoming even harder to stop those junk food, carbo-load, "anything with chocolate" cravings. Personally, I know that I follow 10+ of these notable accounts, commonly known as foodstagrams, where photos (accompanied by their specific location) consist of drool-worthy donuts, candy-covered milkshakes, mac and cheese burgers, and delectable pizza pies that make my stomach grumble just by looking at them. Like many others, I have fallen victim to this food craze. While my love for finding the best eats will never die, I think that all of us could use a little change in our eating habits. With the New Year just around the corner, It's time to challenge yourself to kick the unhealthy foodstagrams out of your phone and tempt yourself the right way: with some healthy foodie feeds that are so pretty you'll never know they're good for you too.
1. @shutthekaleup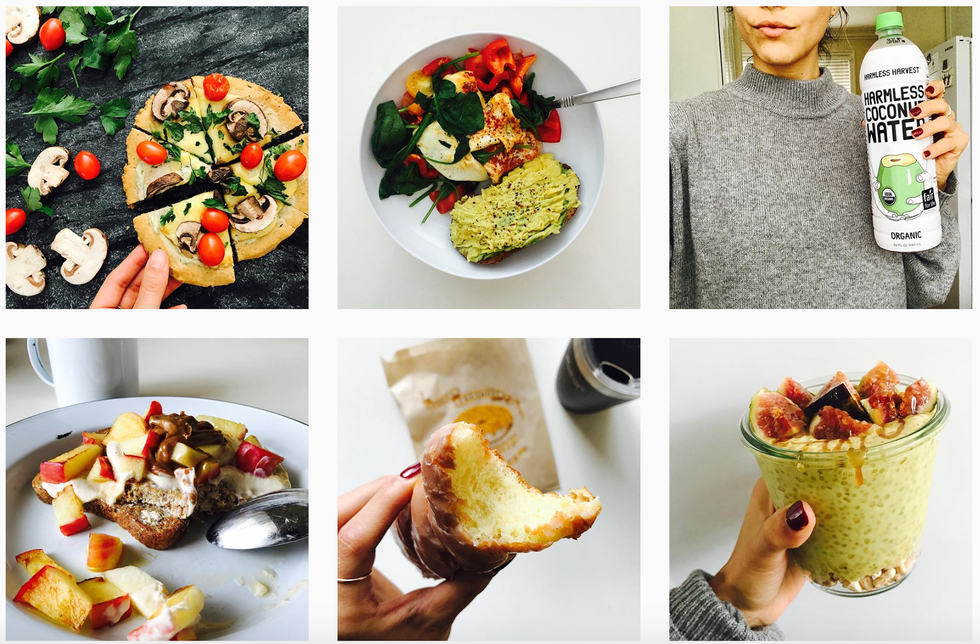 This account is owned by Jeannette Ogden, a wife and mother to the cutest kid. In addition to some adorable snapshots of her boy Elliot, Ogden posts incredible pics of the food that she eats, most of which is home made. And if you watch her Instagram stories, you'll get live updates not only of her daily meals, but also of little Elliot as he explores the world. There's really nothing better than an adorable baby and some delicious looking, healthy food.
2. @rachaelsgoodeats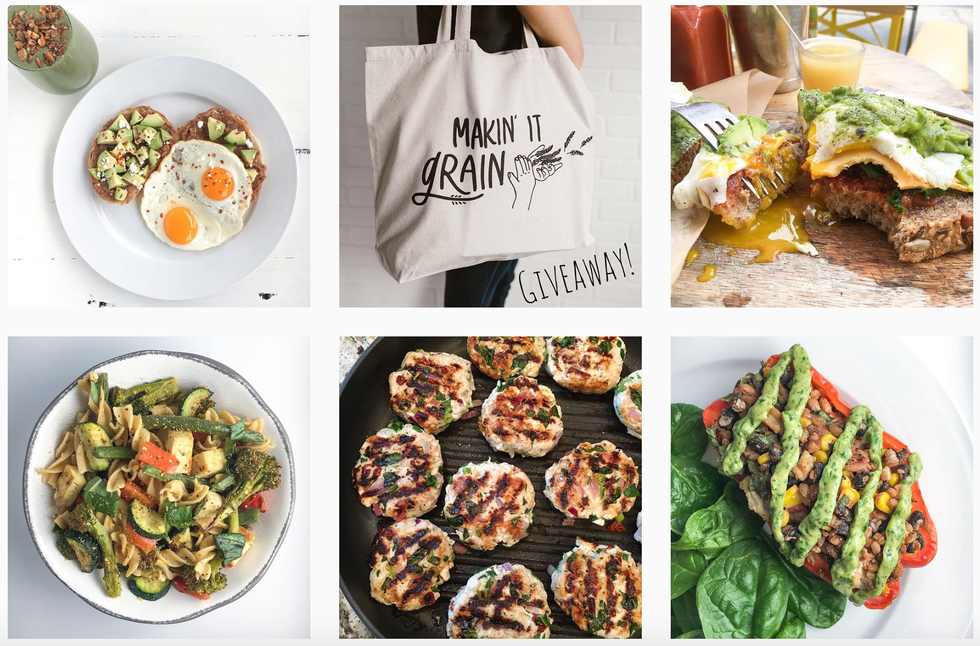 Get your daily dose of beautiful bowls, perfect plates, and tasty treats from Rachael DeVaux, a registered dietitian. This girl serves up some delectable dishes, from elevated avo-toasts to protein-packed waffles, that will have you stocking your fridge and pantry with new ingredients in no time. And trust me, the credit card bills will be worth it.
3. @thetoastedpinenut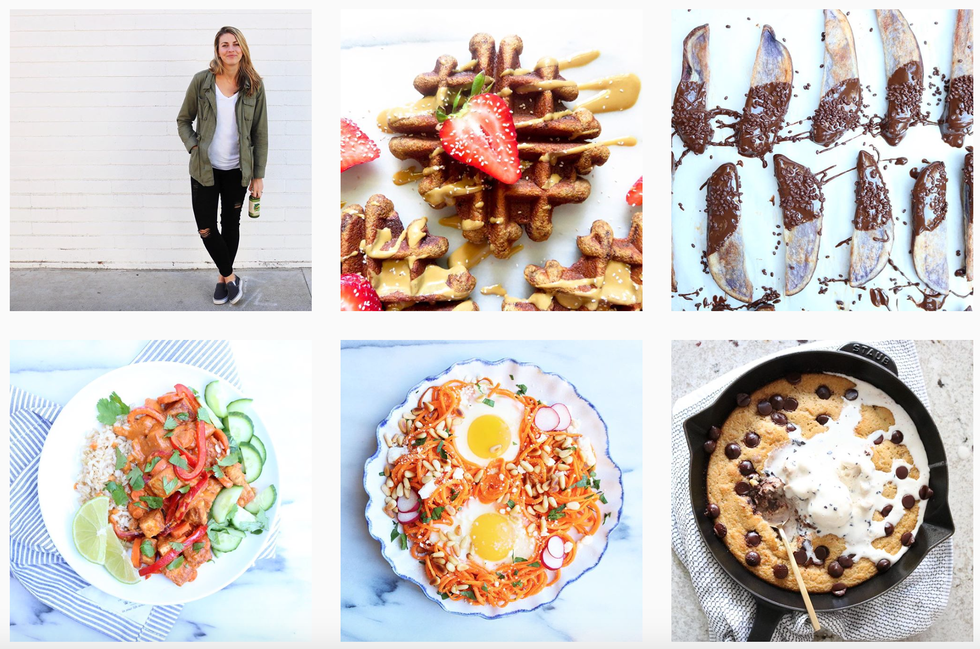 With her "orang-ins" in Orange County, California (gotta love the food puns), Lindsay's claim to fame as a recipe developer and food photographer makes for one awesome lifestyle. She shares with her followers some egg-cellent breakfast dishes, superb-looking salads, and drool-worthy desserts that you wouldn't believe were also good for you (did someone say zucchini chocolate chip bars?!).
4. @cleanfood_cleanmind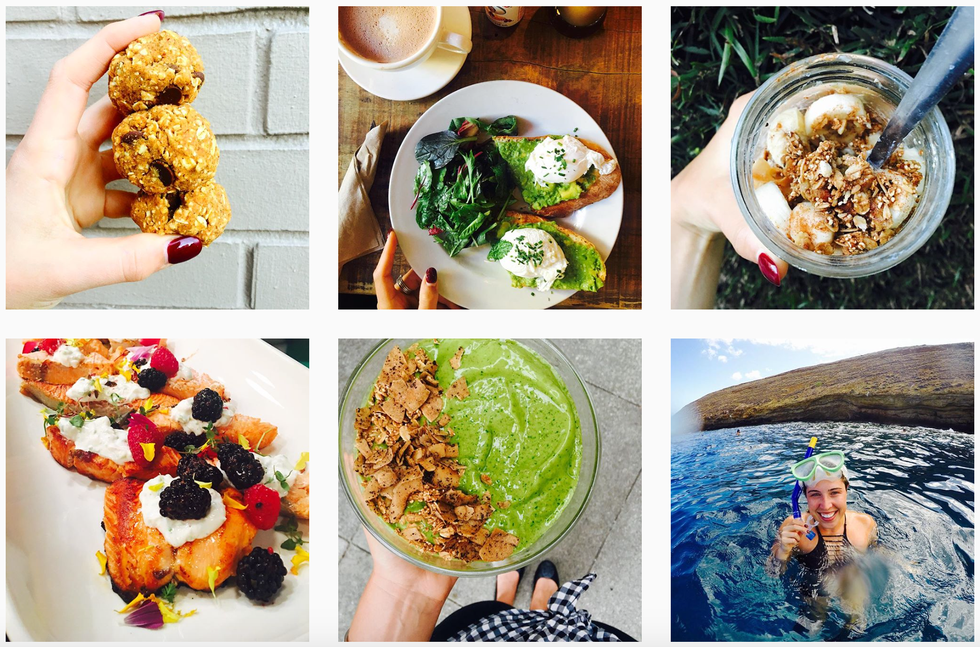 Charlotte is my go-to gal, not just for her good eats, but for her mantra and lifestyle. She's a firm believer in "self-empowerment, the strength we have as women, and the power we can unleash onto ourselves and to the world." One minute she'll be diving mouth-first into some vegetarian tacos, and the next she'll be jumping feet first into a tropical ocean. A little adventure and a lot of food, what more could someone ask for in life?
5. @srunsforcake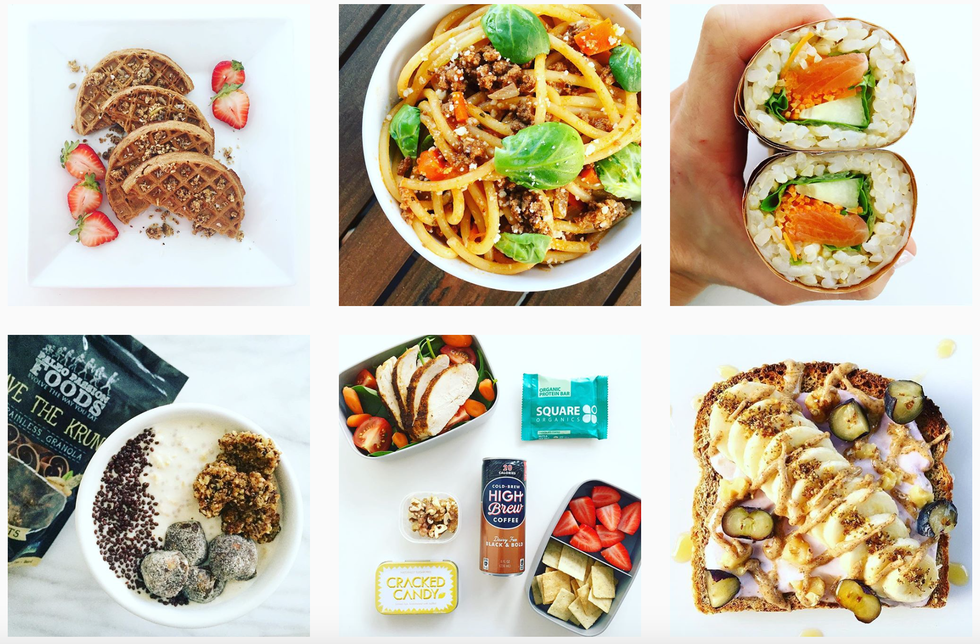 If you're checking out these accounts and thinking "I don't have the time to eat this healthy," maybe Sanaz will inspire you. She a lawyer, a wife, a mom of 2, and an avid runner, and still makes time to whip up these tasty (and healthy!) meals. The first step to healthy living is getting over the hurdle of excuses. One you stop complaining and start getting to work, you'll realize how fun, delicious, and rewarding a healthier lifestyle can be.