It's the most wonderful time of the year!
With the 2016-17 NBA season finally upon us, the Internet's self-proclaimed basketball pundits, myself included, are back to take over your news feeds. After what was truly an exhilarating offseason, which included a record-setting free agent spend, Olympic Gold for Team USA, and the controversial movement of the 2017 All-Star Game from Charlotte to New Orleans, there is a lot to look forward to in the coming months. Here are the five most pressing questions heading into the new season
1. Which off season acquisition will make the biggest splash in his new home?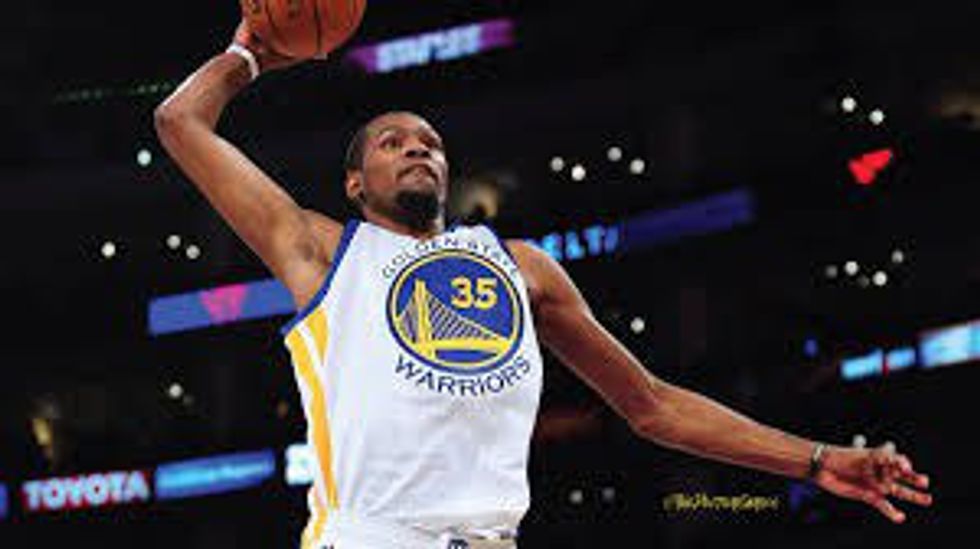 This one goes to Kevin Durant (no pun intended). Desperate for his first NBA championship, Durant shocked the basketball world when he decided to leave the Oklahoma City Thunder and take his talents to Dub Nation. Although many, including myself, think Durant took the easy way out, there is no denying that his presence on the wing will make taking down an already dominant Warriors squad even more difficult. Coaches around the league are now left to figure out how to contain the Splash Brothers, Draymond Green, and Kevin Durant-- a foursome that reads much like last season's Western Conference All-Star roster. While it may take the team some time to gel, Durant will contribute right away to what is certain to be another record-setting season in Oakland.

2. Russell Westbrook or man possessed?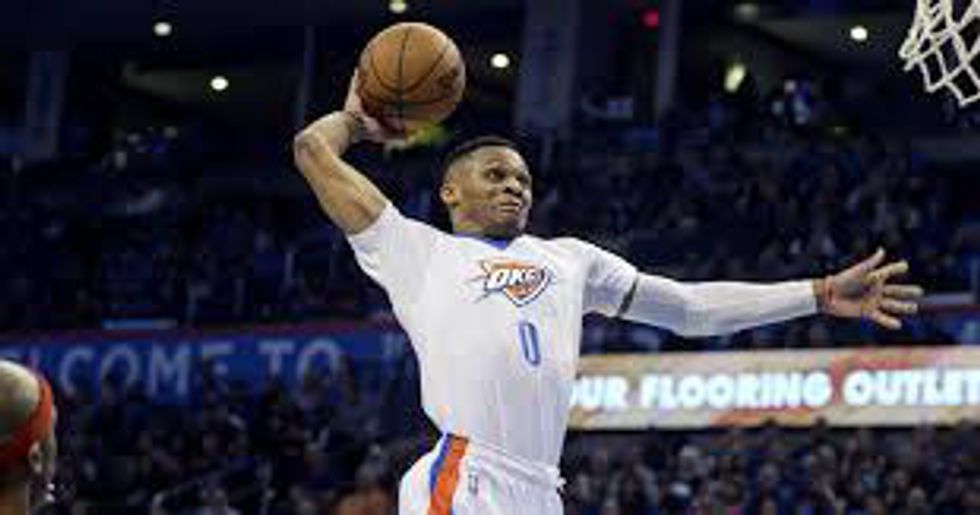 It is only fitting that the next question deals with Durant's former running mate, Russell Westbrook. After dealing with a very ugly breakup, Westbrook is now on a mission to prove to the world that he never needed Kevin Durant's help to deliver a ring to the Thunder faithful. So long as he can keep his emotions in check, Westbrook is certain to have a career year on both sides of the ball.
Will Westbrook come to enjoy the fruits of his labor this season? Yes and no. While I believe Westbrook will walk away as this season's Most Valuable Player, he doesn't have the supporting cast that could go toe-to-toe with the likes of the Warriors, Spurs, and Cavaliers in a seven game series.
3. What will become of the NBA Development League?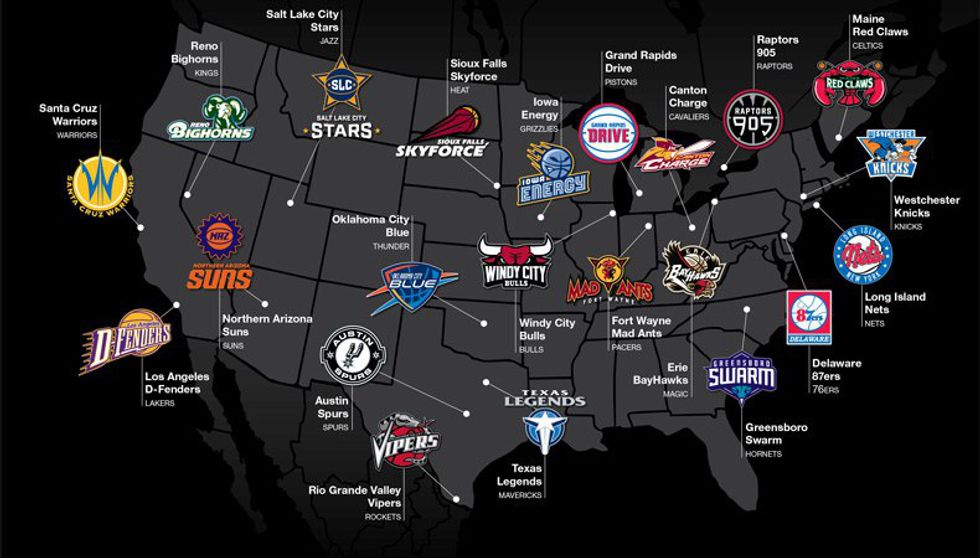 After spending the summer working for the NBA D-League office, I have developed a deep appreciation for what is aptly referred to as the NBA's research and development hub. Thanks to experimentation in the D-League last year, the NBA has put in place the away-from-the-play foul rule this season, also known as the Hack-a-Shaq rule. In addition to continued rule testing, the D-League will welcome three expansion teams this November, bringing the league to a grand total of 22 teams.
As the D-League has moved toward its goal of 30 teams each owned and operated by an NBA club, attracting a competitive talent pool has become of prime importance. Currently, D-League players are not part of the NBA Players Association (NBPA) and make at most $26,000 per season, a salary that leads most players with NBA potential to sign more lucrative contracts overseas. With the December deadline for the NBPA to opt out of the current collective bargaining agreement quickly approaching, superstars such as Carmelo Anthony have called for bringing D-League players into the NBPA to negotiate larger salaries. Such action would attract more players and facilitate record highs in NBA call-ups, not to mention change the D-League as we know it. I truly hope the players can pull this off, but only time will tell what happens next.
4. Have Phil Jackson and the New York Knicks found the winning formula?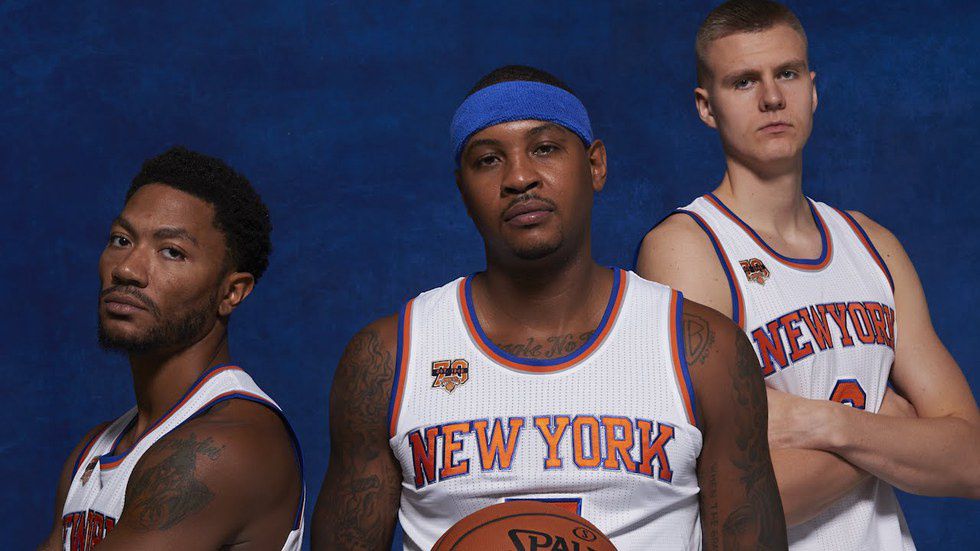 For my fellow Knicks fans, this season marks year three of trusting Phil Jackson to return the Knicks to basketball dominance. While the first two years have been nothing short of disappointing, there is a lot to be excited about this time around. For one, Kristaps Porzingis is back alongside Carmelo Anthony to top what was a stellar rookie year. In addition, the Knicks bring aboard Derrick Rose, Joakim Noah, Courtney Lee, Brandon Jennings, and Head Coach Jeff Hornacek to usher in a new era of New York basketball. Does this mean a ticker tape parade down Broadway come June? I doubt it, but I do think that the Knicks will compete in the playoffs and take a major step toward the illustrious Larry O'Brien Trophy, two things that you have not been able to say about the team in quite some time.
5. Will the King retain his crown?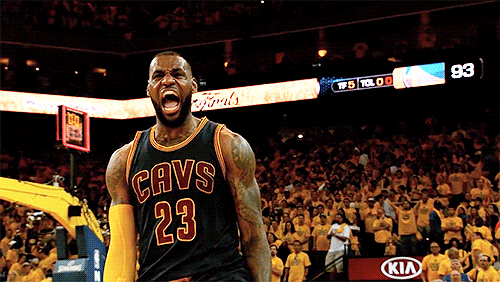 For those who have been following my work since last spring (I appreciate you), you'll remember that I called the Cleveland Cavaliers' NBA Finals victory over Steph Curry and company long after the basketball world had written the Warriors off as the greatest team ever assembled. I was right then, so why not test my luck again and call the repeat in October. That's right, I truly believe that LeBron James and Kyrie Irving will pick up right where they left off and dominate the league on their way to another NBA Championship. The Warriors will certainly be a sight to see, but I think that there are too many cooks in the Golden State kitchen (pun intended) for the team to unite and win four out of seven against the seasoned Cavaliers squad. Expect another dose of shirtless J.R. Smith and endless celebration in The Land this summer.