Spring break. Two words which conjure to mind the freedom of classes for one week in a sunny paradise with your closest friends making unforgettable memories. After being packed inside all winter studying for midterms and finals, it's time to take a break and enjoy your time in the sunshine with these tips in mind.
1. Sun safety.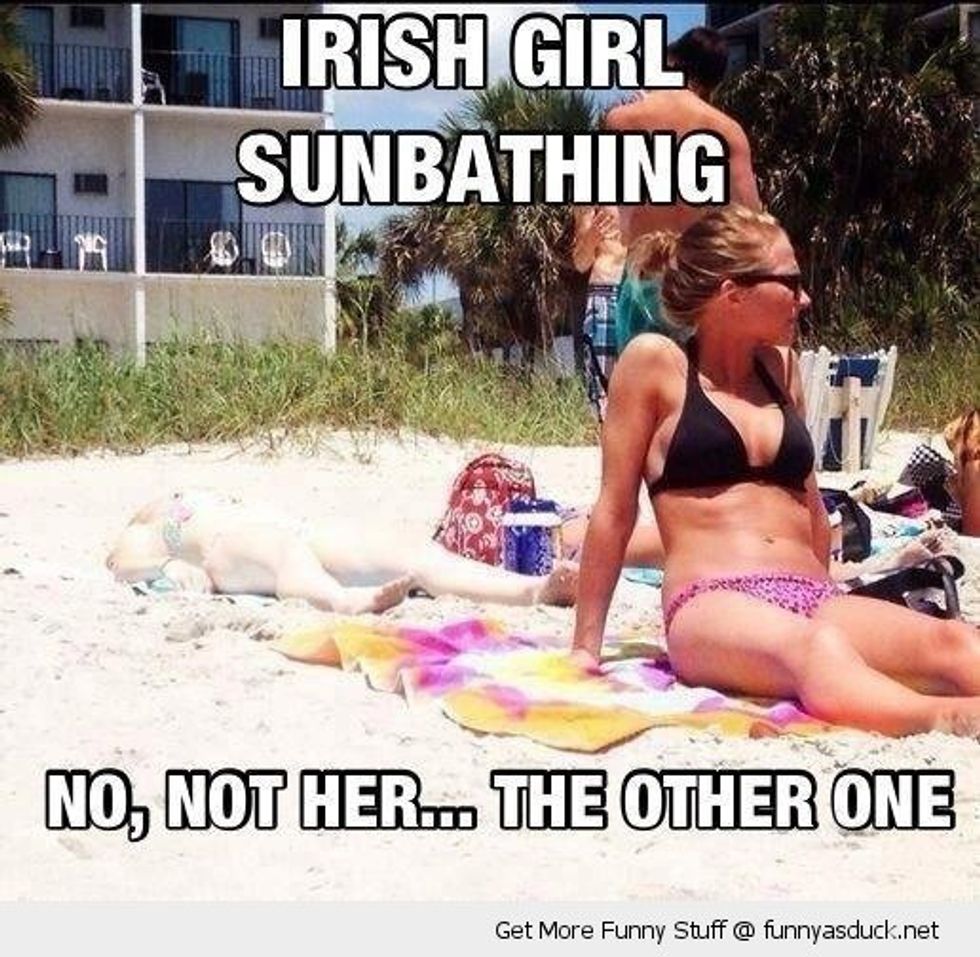 Tan safely and wear sunglasses to protect your eyes. Sure, you are as golden as a marshmallow sent from heaven right now, but make sure to protect your skin from the sun for preventative measures against skin cancer and future wrinkles. This is something we don't think about as young people, but the future health of our skin depends on right now. Skin cancer is the most common cancer in the US with more than 5.4 skin cancers in over 3.3 million people diagnosed annually. Every year more new cases of skin cancer are discovered than breast, prostate, lung, and colon cancers combined. Going on spring break with a group of six? One in five people are diagnosed with skin cancer annually. Don't let it be any of you. As an Irish girl, personally I have embraced my paleness and am proud. You can always find me on the beach like a neon shirt, but with the paleness of my skin.

2. Be sure to pack smart.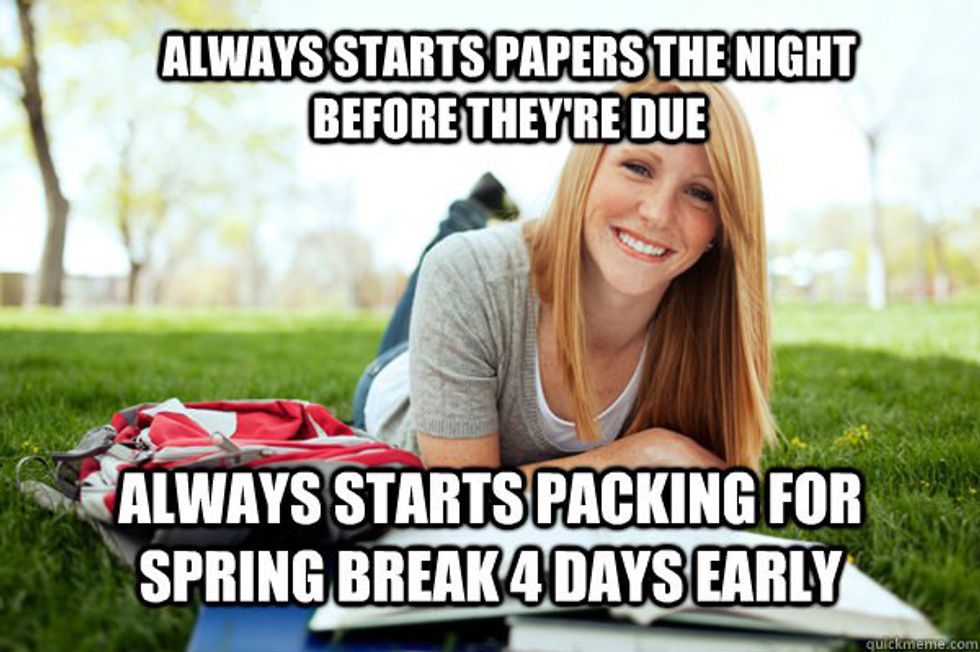 It seems obvious, but depending on where you're going, you're going to need a few different sets of clothes. If you're going to the beach, don't forget your bathing suit and towel. Bring a cover up, a couple dresses (one nicer one for going out) and cutoffs to lounge in. Bring a couple sets of workout clothes in case a spontaneous hike comes up, and flip flops for the beach. Also bring a hat and sunscreen for the beach, as sun protection is essential for future health. Which brings me to my next point…
3. Practice safe drinking.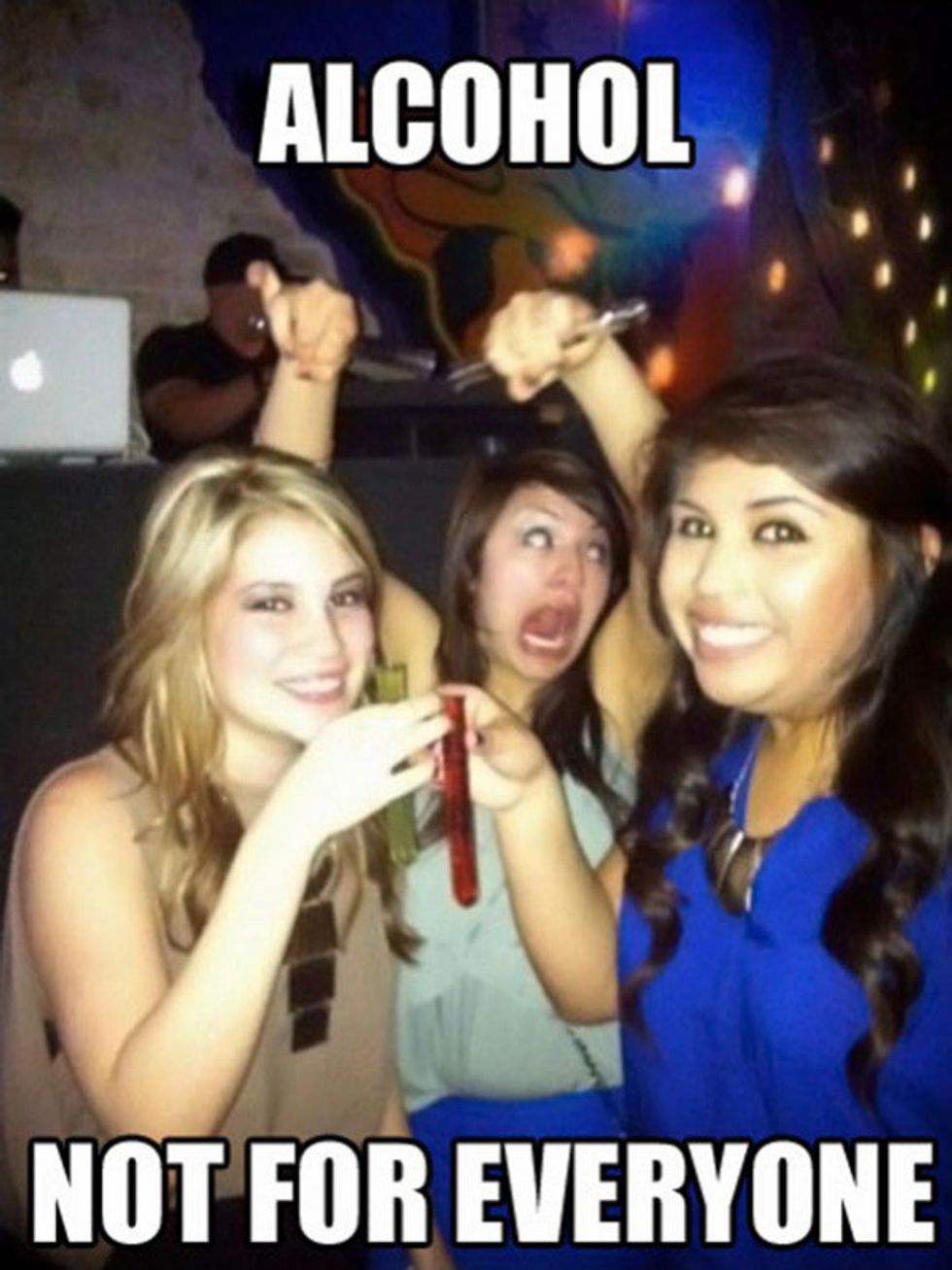 So you're going to Mexico?! Sweet. As all young people know from senior year of high school and above, the drinking age there is only technically 18… Nice! But only if you're smart about it. Whether you're staying in the U.S. raging for spring break or partying in Ibiza, make sure to be as safe or safer going out as you would if you were just visiting a friend at a different college. Look out for each other, and don't overdo it. Yes, finals really sucked, but alcohol poisoning sucks even more. What a real "funstopper…"
4. Don't do anything you'll regret.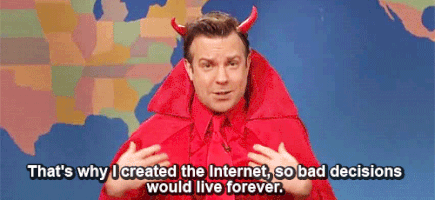 You have locked down a great internship for summer. But then… a picture of you doing a beer bong on Rob Gronkowski's shoulders in the Caribbean surfaces and as absolutely legendary as that is, it's not very professional. Keep the memories off of social media. What they say about the internet is true, once that photo goes viral, you're beer bonging on Gronk's shoulders on the internet somewhere forever. Just ask Beyonce when that hot picture of her at the Super Bowl went viral a few years ago, even Queen Bey can't control the interwebz.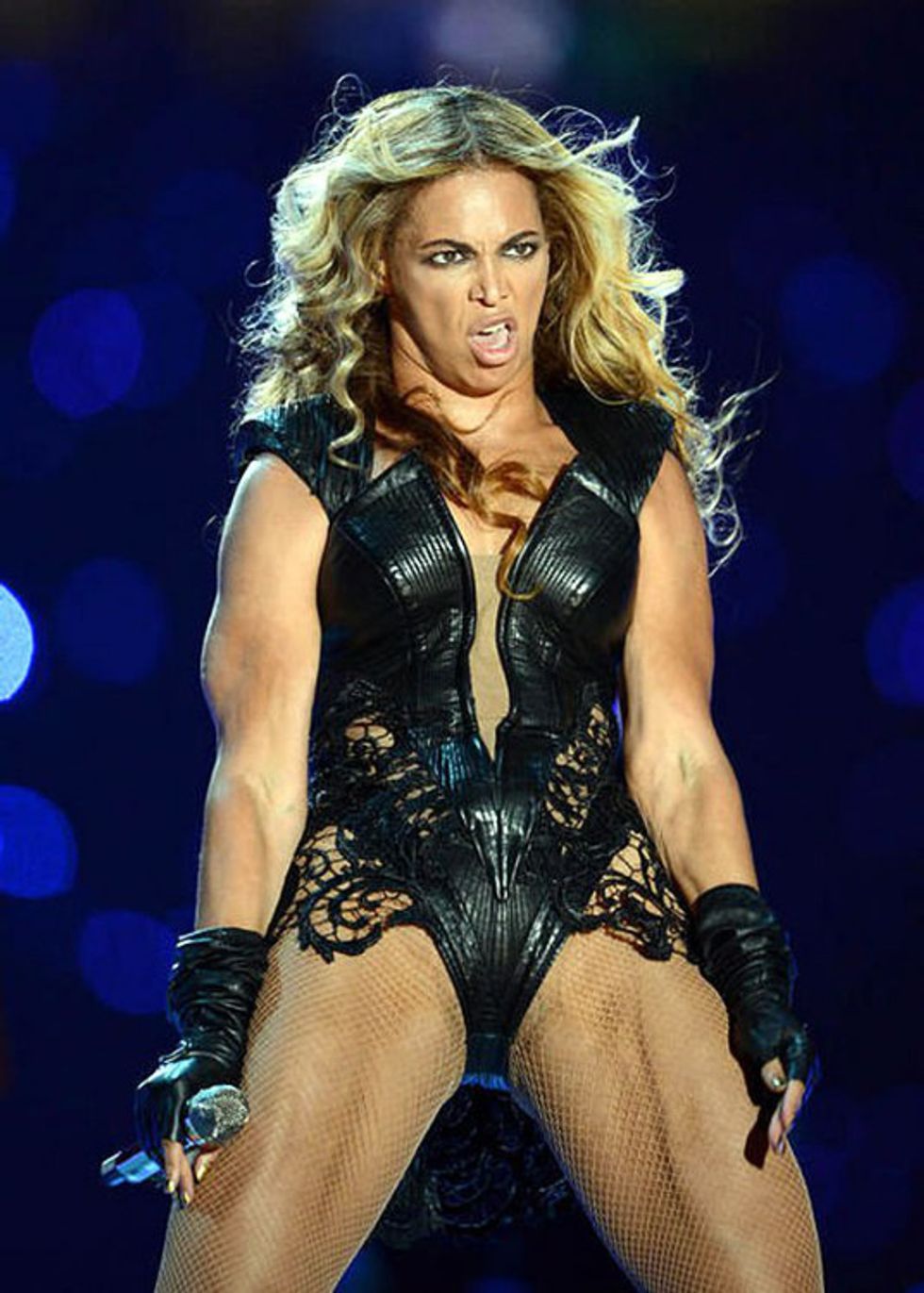 With these tips in mind, you can have a fun, safe, and legendary spring break.