If you have not already heard, Anne Hathaway confirmed there's a script for 'Princess Diaries 3'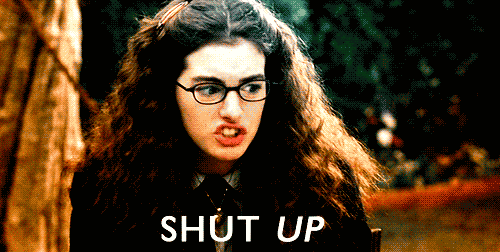 media0.giphy.com
Mind you, it's been 15 years since we last saw Princess Mia on the big screen but that hasn't stopped any girl from dreaming about being told she's secretly expected to inherit an entire country. Many have waited 15 years for the news to finally come and Anne Hathaway just delivered it.
Anne Hathaway Dishes On A 'Princess Diaries 3' | WWHLwww.youtube.com
Now, this isn't the first time news like this broke out about the third movie.
Prior to 2016, there were rumors about a third movie being in the works which were silenced when the director, Garry Marshall, died before anything could be set in stone. It's only fair that everyone wants the script to be perfect as a tribute to Garry Marshall.
So here's how the masterminds behind this operation can do just that.
Here's everything the fans need for the script to be perfect!
Since 2000, Meg Cabot's Princess Diaries series has remained a young adult must read, but we all know that the films don't follow the story that closely so whatever the script entails is entirely up in the air!