In need of a last-minute Halloween costume? Or maybe you've already started planning Purim or next Halloween way in advance? I've got you covered with a long list of awesome costumes inspired by Broadway musicals of all different genres, eras, and locations!
1. Young Frankenstein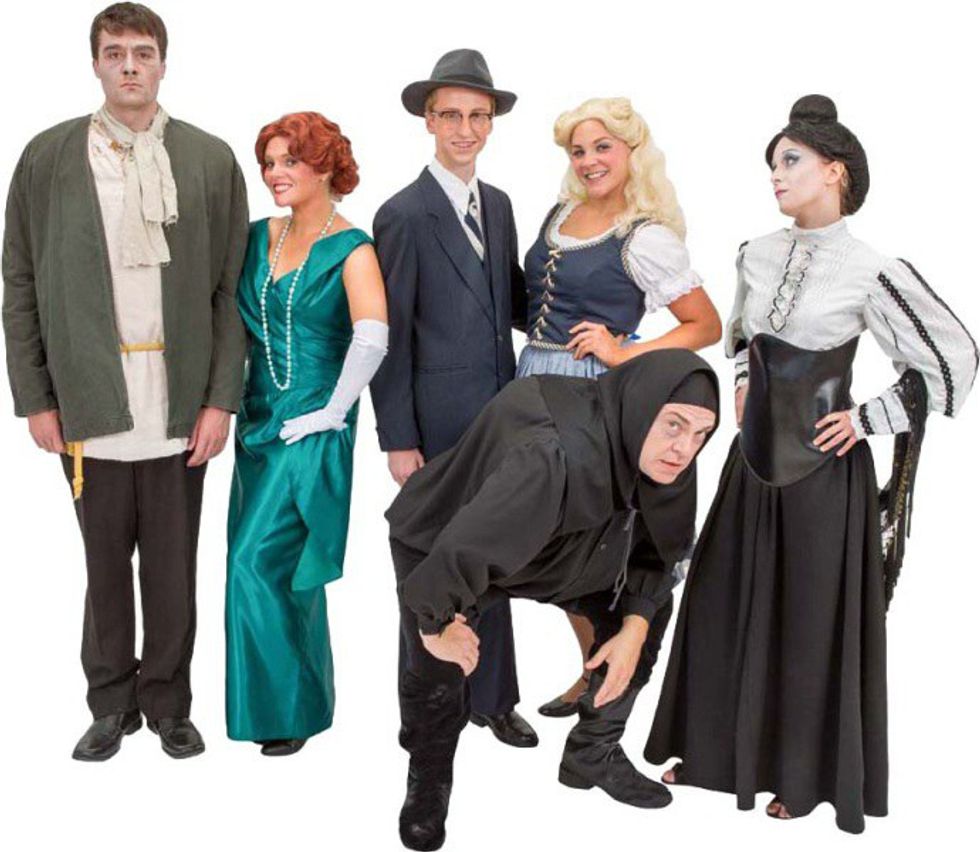 Dress up as the monster himself, or get out your lab coat and mad scientist gear to trick-or-treat as his crazy creator, Dr. Frankenstein! Of course, this is also a great movie or musical to rewatch on Halloween.
2. Little Shop of Horrors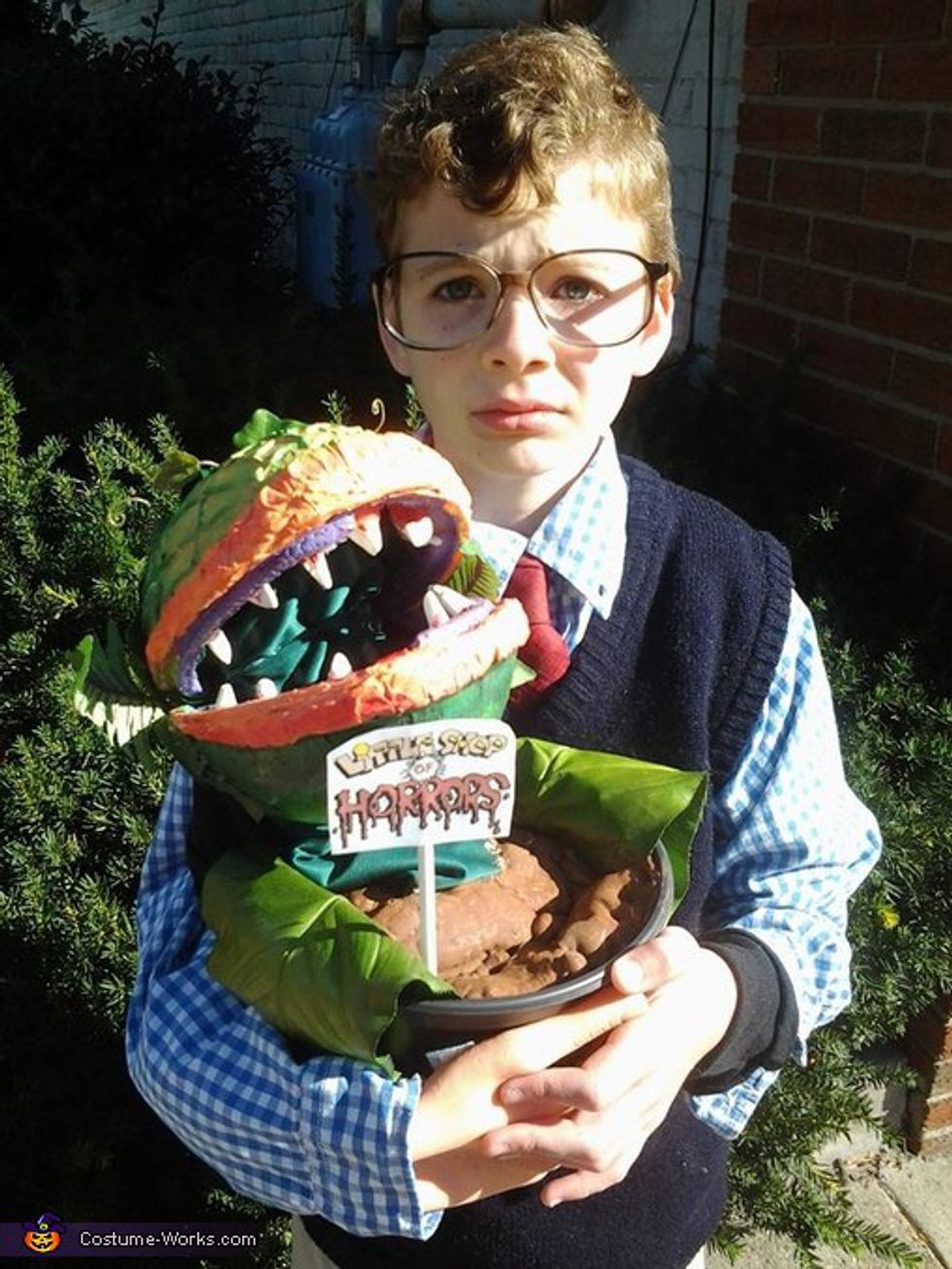 Who wouldn't want to be a giant people-eating plant? Or the person who gets eaten by the plant? Well, maybe that's not quite as fun...
3. The Addams Family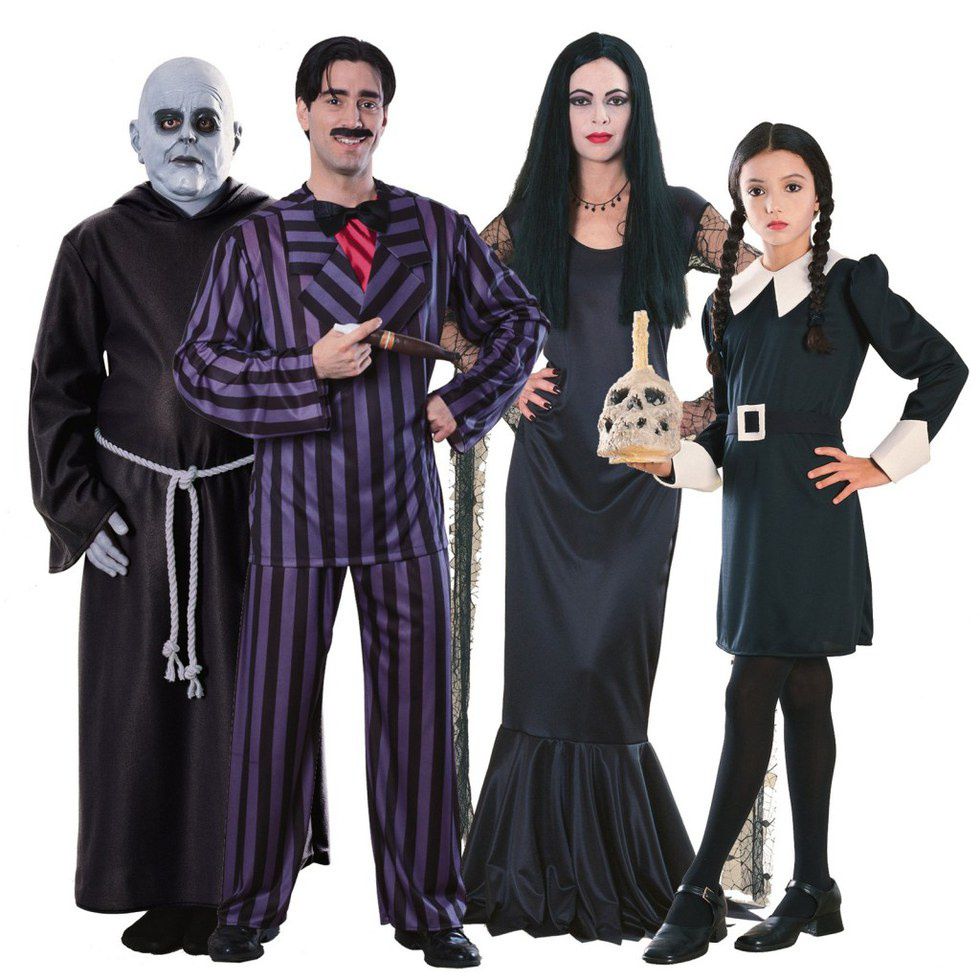 There's so many different options for an Addams Family costume.
4. Shrek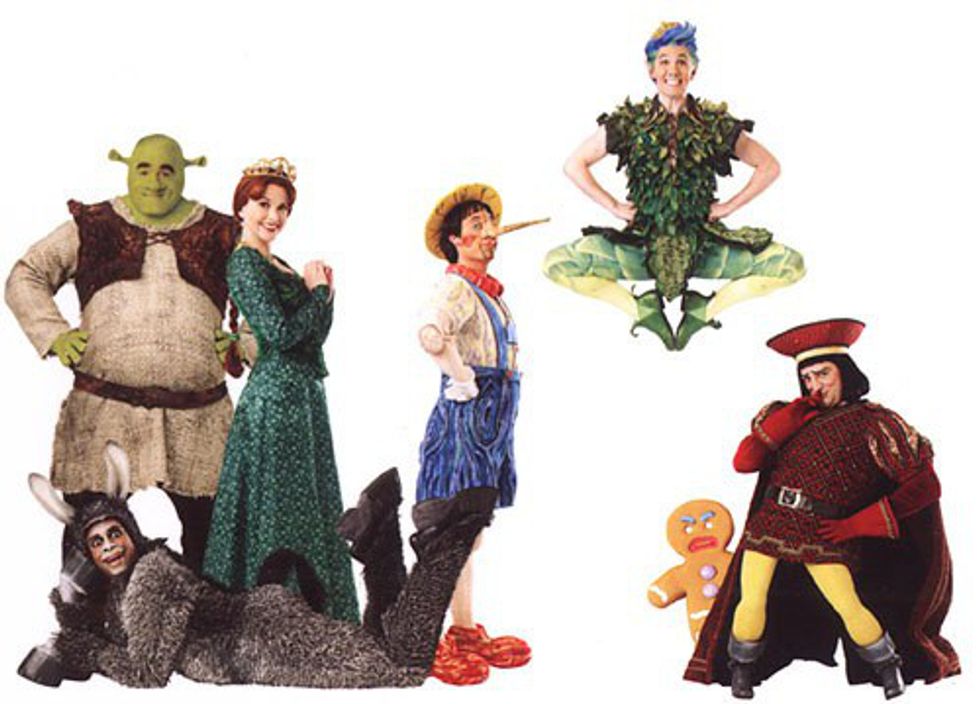 There's something for everyone in Shrek--princesses, ogres, donkeys, and even a cat wearing boots!
5. Into the Woods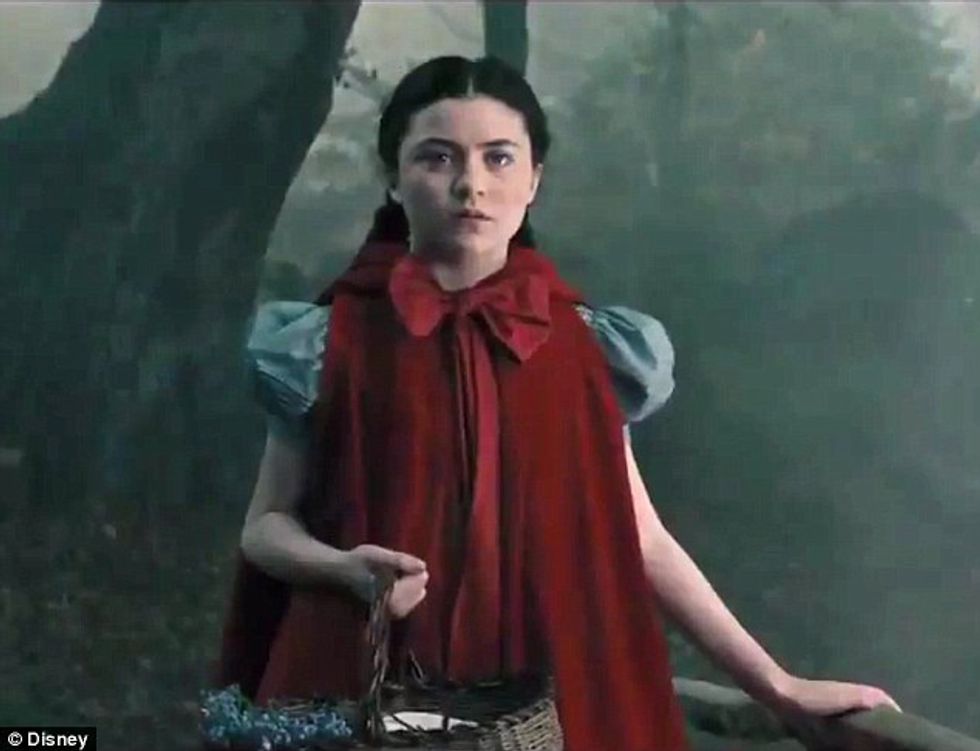 (This is how you pass off your witch, Cinderella, Rapunzel, or Little Red Riding Hood costume off as indicative of something deeper.)
6. Sister Act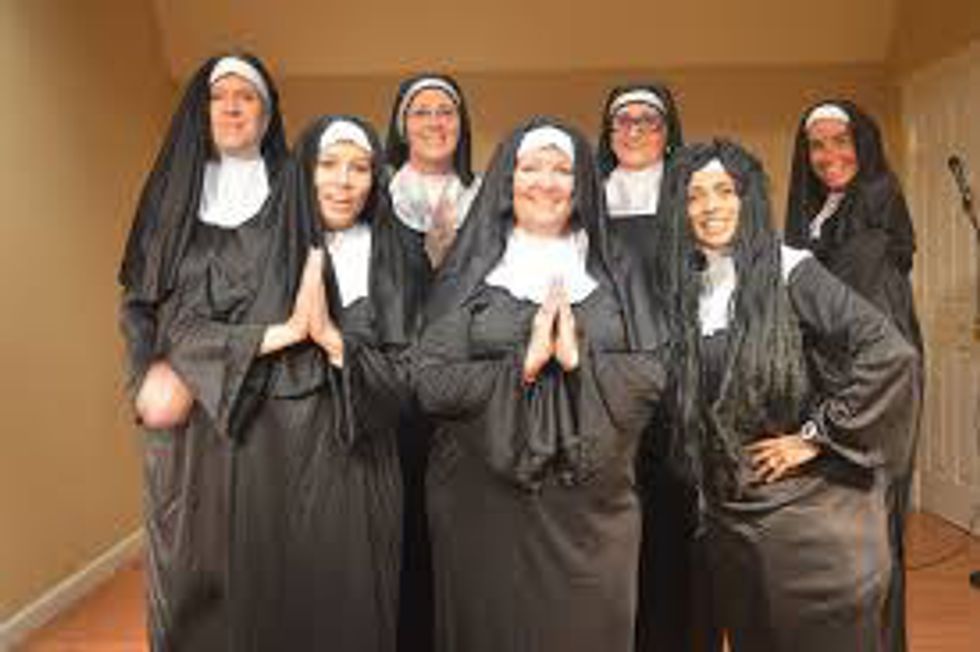 Nun costumes are probably one of the easiest things to find in a Halloween store, and maybe it's a little bit irreverent, but hey, so are most of the nuns in this show!
7. Nunsense
[rebelmouse-proxy-image https://media.rbl.ms/image?u=%2Ffiles%2F2016%2F10%2F30%2F6361345265567360591345953600_halloween_nunsense.gif&ho=https%3A%2F%2Faz616578.vo.msecnd.net&s=471&h=3bdf22866b41aab60b6c1c6c5f6b77384d0c581c479df69c91c9c446a6e10df4&size=980x&c=1563771273 crop_info="%7B%22image%22%3A%20%22https%3A//media.rbl.ms/image%3Fu%3D%252Ffiles%252F2016%252F10%252F30%252F6361345265567360591345953600_halloween_nunsense.gif%26ho%3Dhttps%253A%252F%252Faz616578.vo.msecnd.net%26s%3D471%26h%3D3bdf22866b41aab60b6c1c6c5f6b77384d0c581c479df69c91c9c446a6e10df4%26size%3D980x%26c%3D1563771273%22%7D" expand=1]Even better if you can find a nun puppet to carry around with you.
8. Cats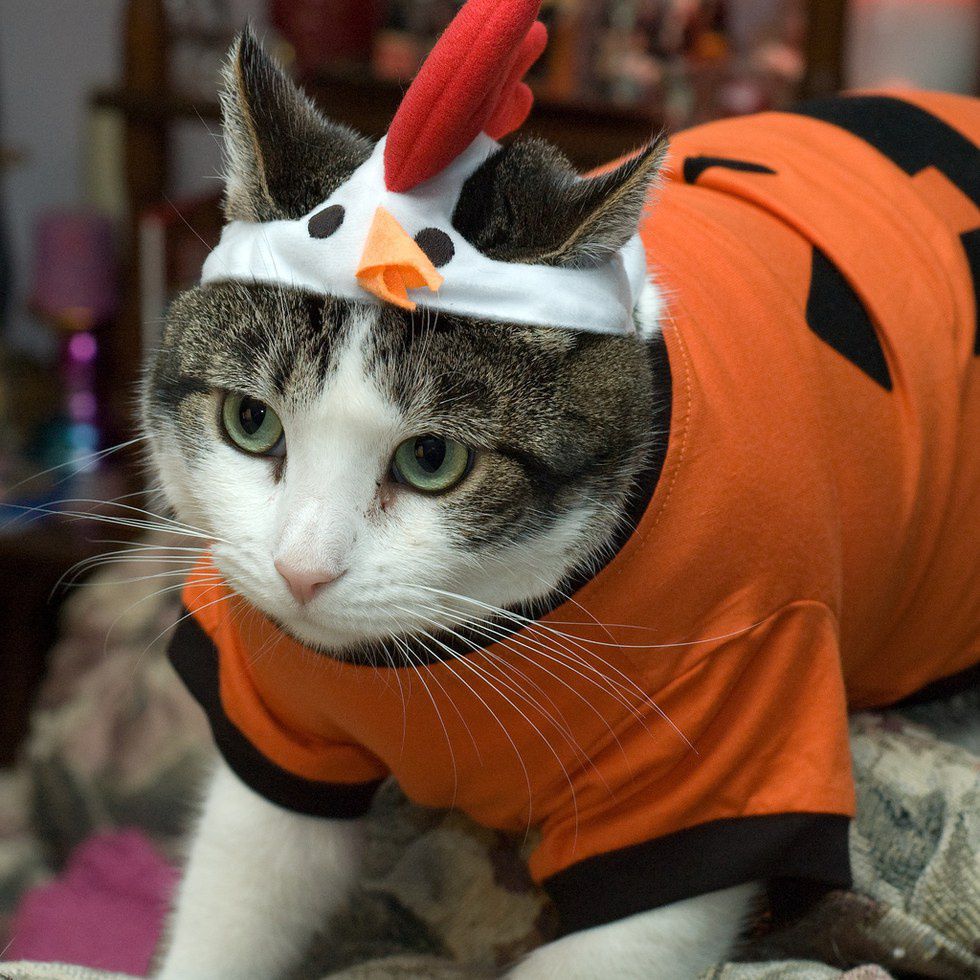 You could actually dress up as a cat...or, you could just dress your cat up.
9. Xanadu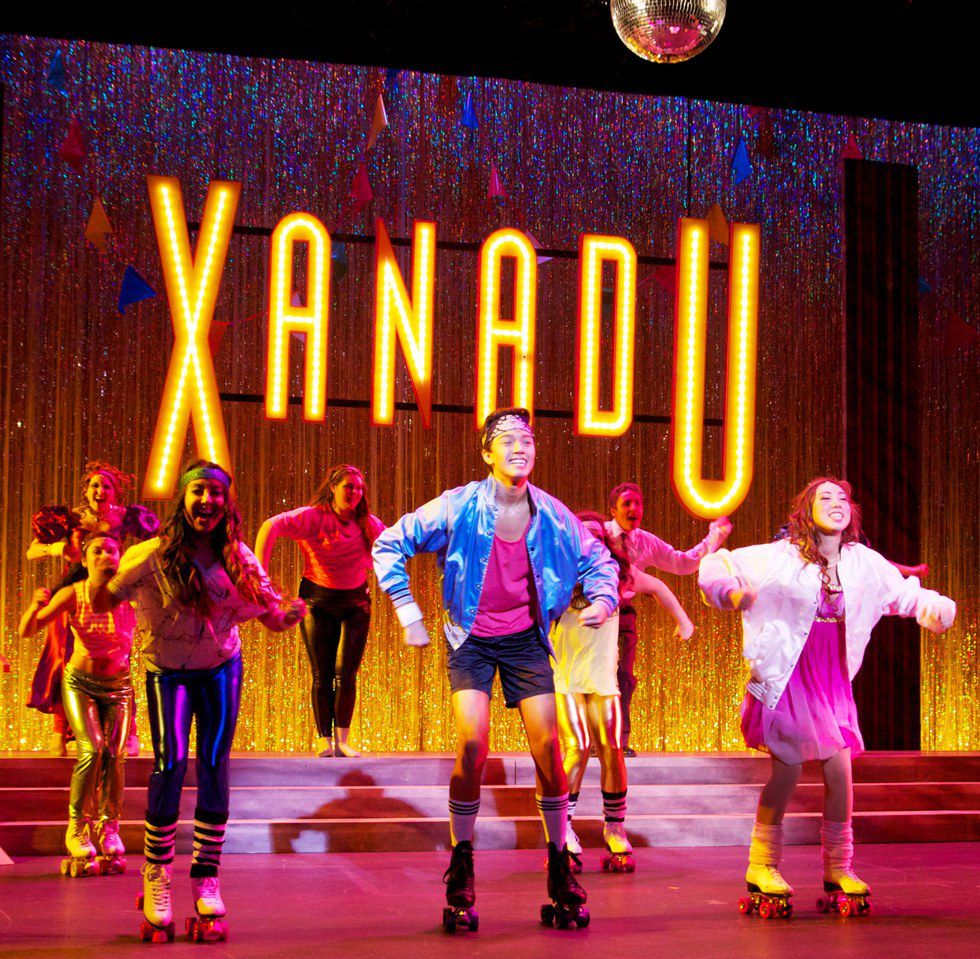 This can basically be accomplished by wearing roller skates or a toga.
10. Cinderella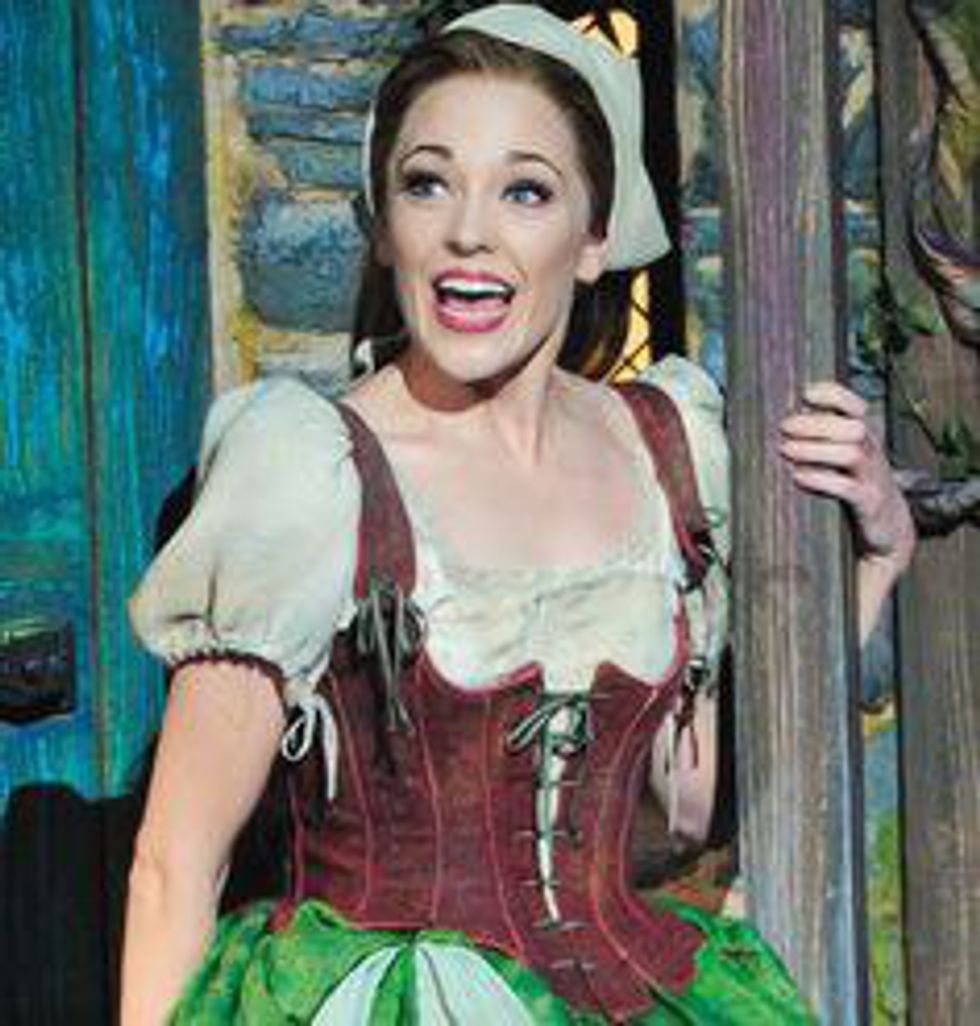 An excuse to wear a ballgown--or just to be Laura Osnes. And that's also okay.
11. The Sound of Music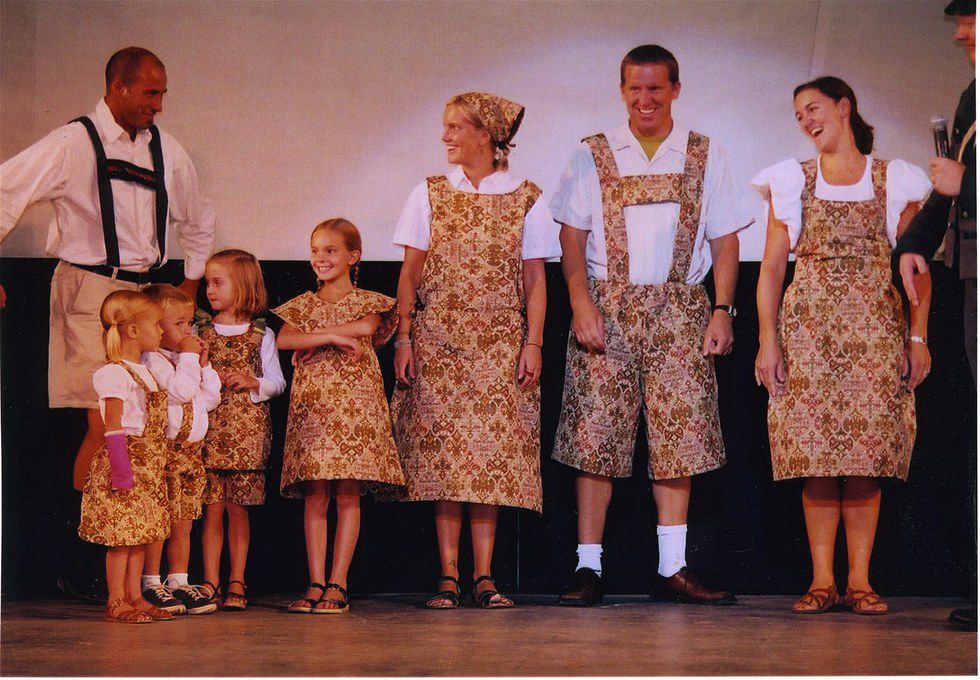 More nuns! Or wearing curtains--take your pick. I seriously considered dressing up as all the Von Trapp children by myself. So I guess that's an option, too!
12. Matilda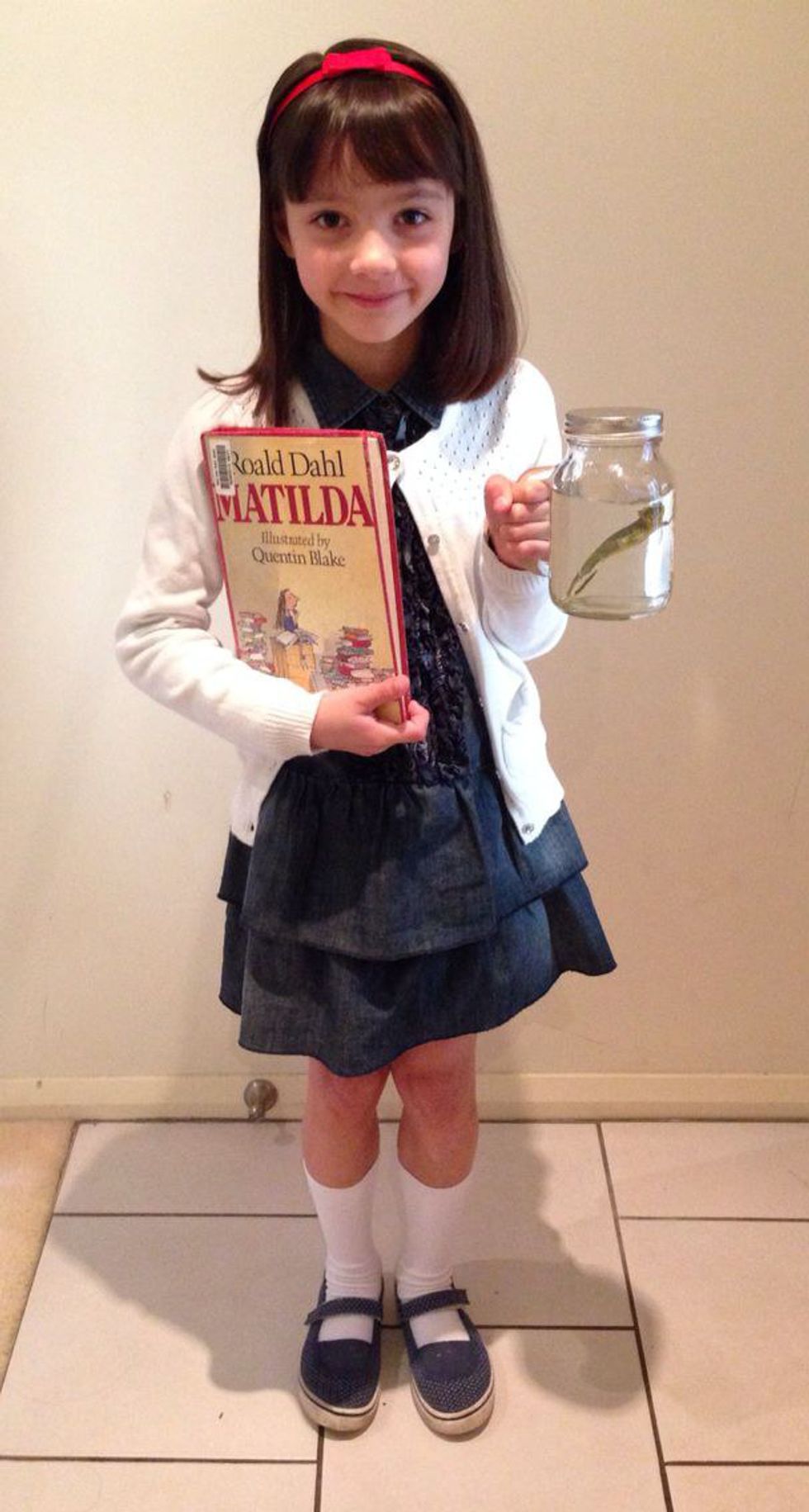 This costume actually portrays Matilda as the movie does, but you can opt for the musical version as well! Miss Trunchbull is also a fantastic costume choice that will probably be even more recognizable than Matilda herself.
13. Annie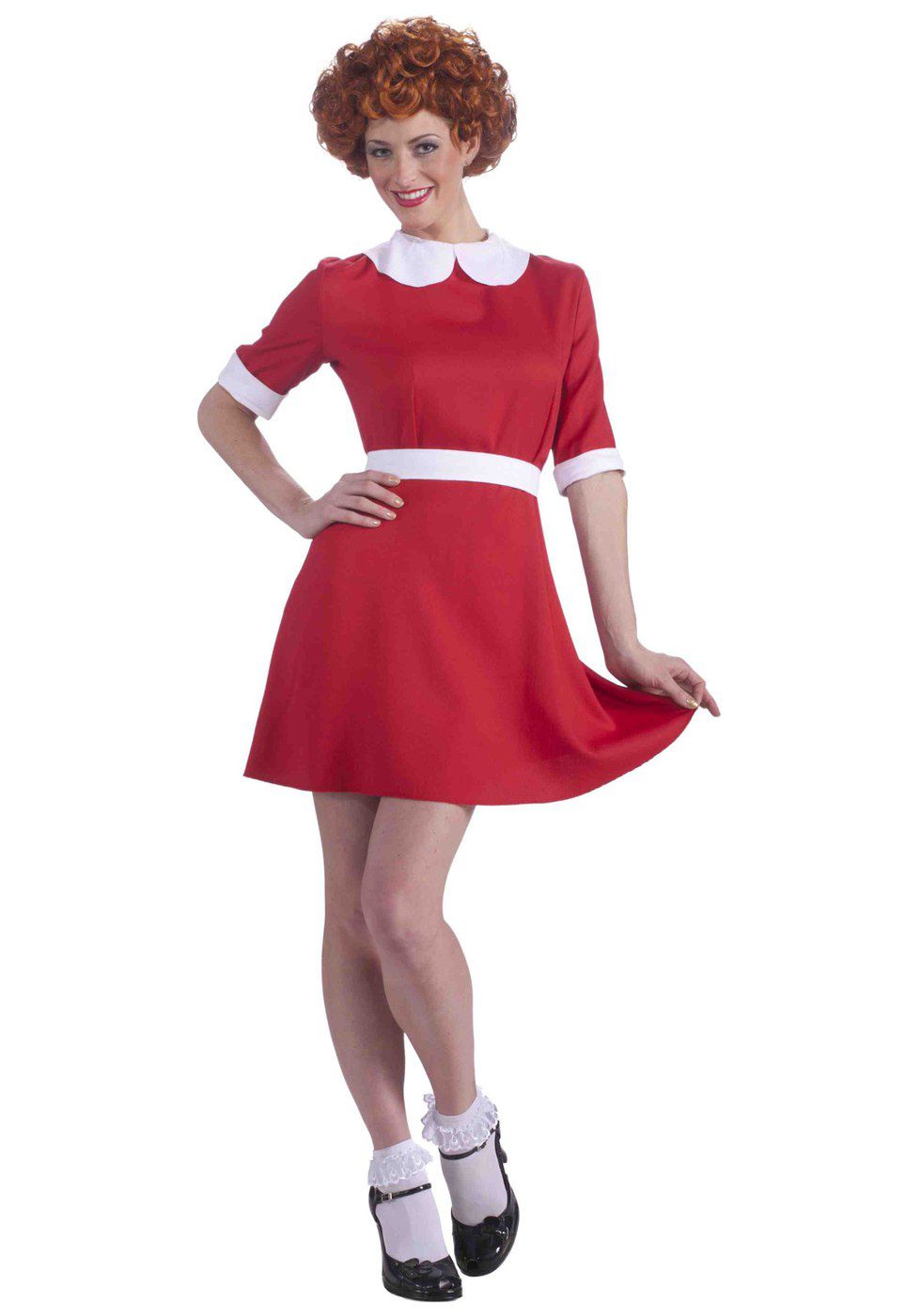 There's almost nothing more iconic than the red dress and curly red hair. And it's not just for kids! If you, too, say #INeverGotToBeAnnie, then this is the costume for you!
14. Fiddler on the Roof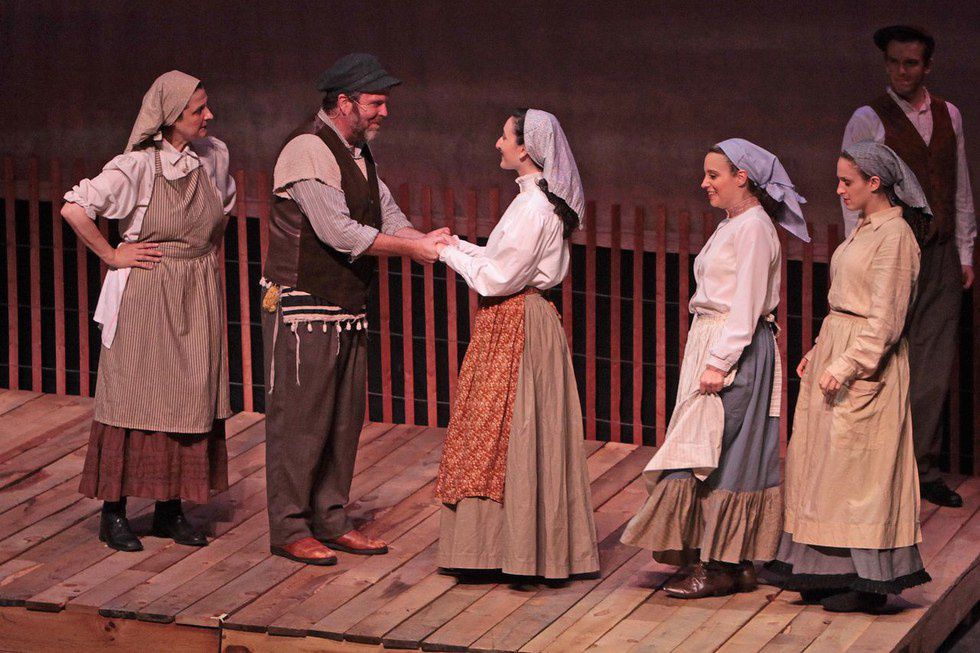 Be the fiddler. Or the roof. Or, just put on a headscarf.
15. Chicago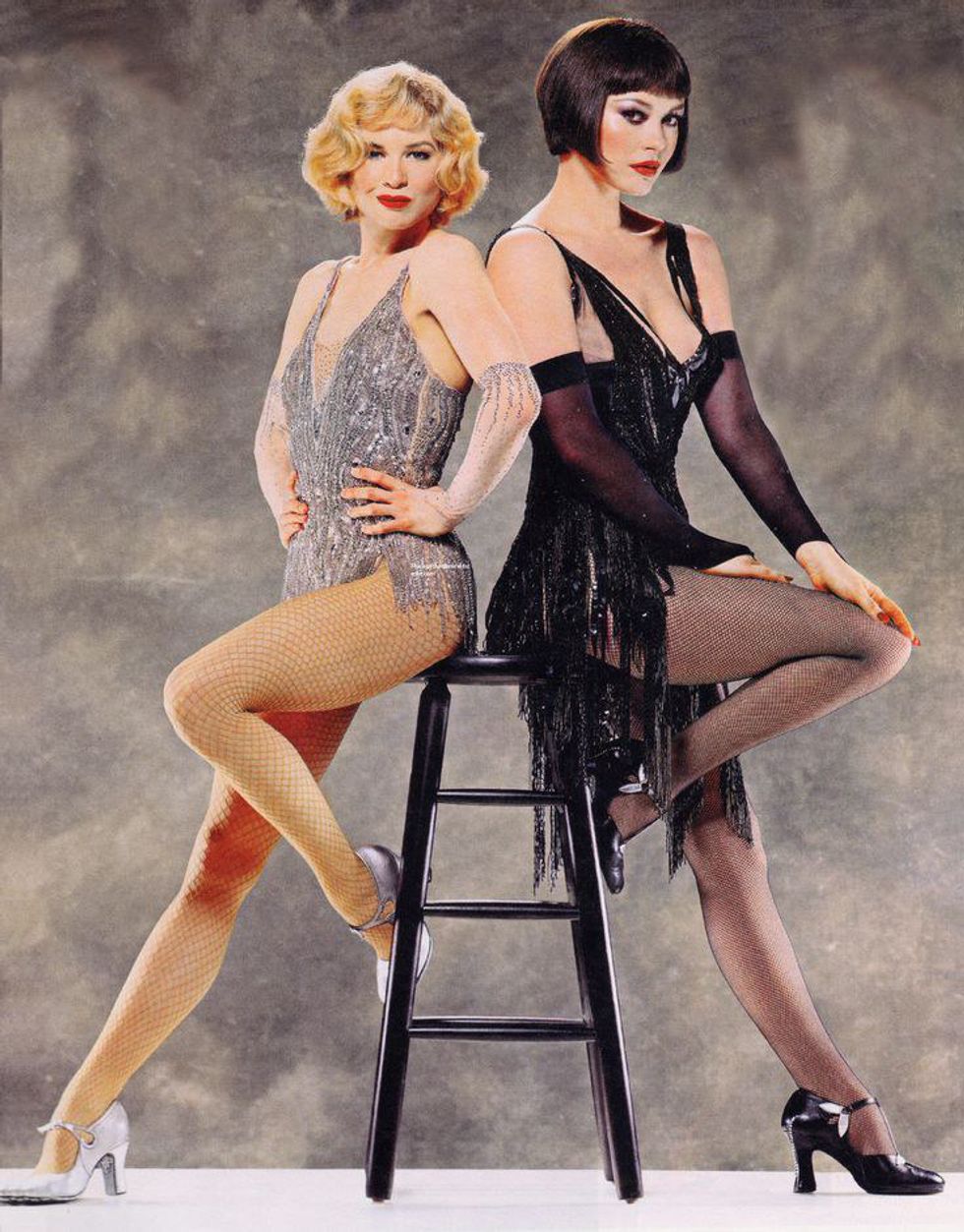 And all that jazz.
16-18. The Wiz, The Wizard of Oz, and Wicked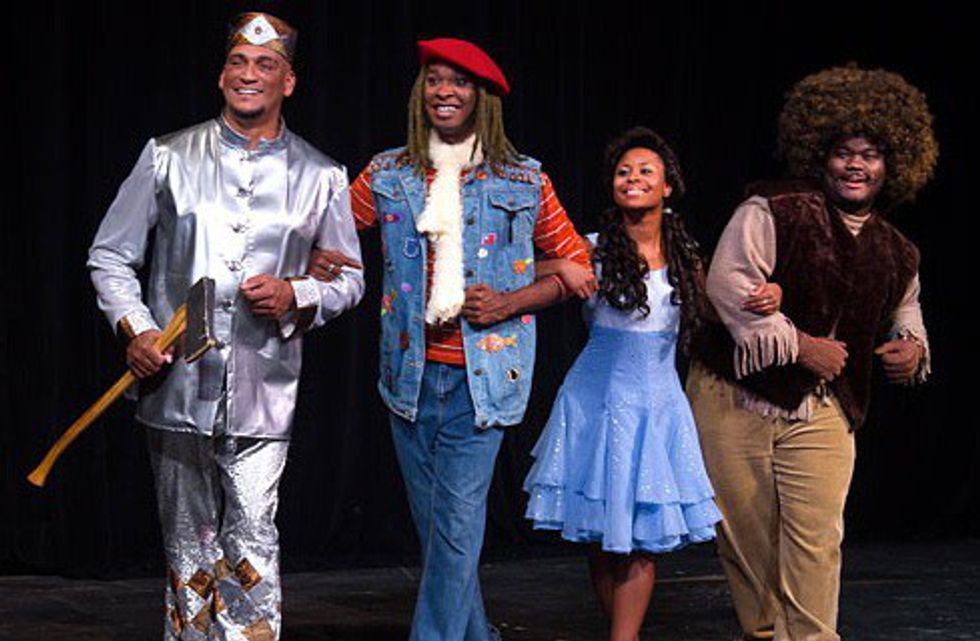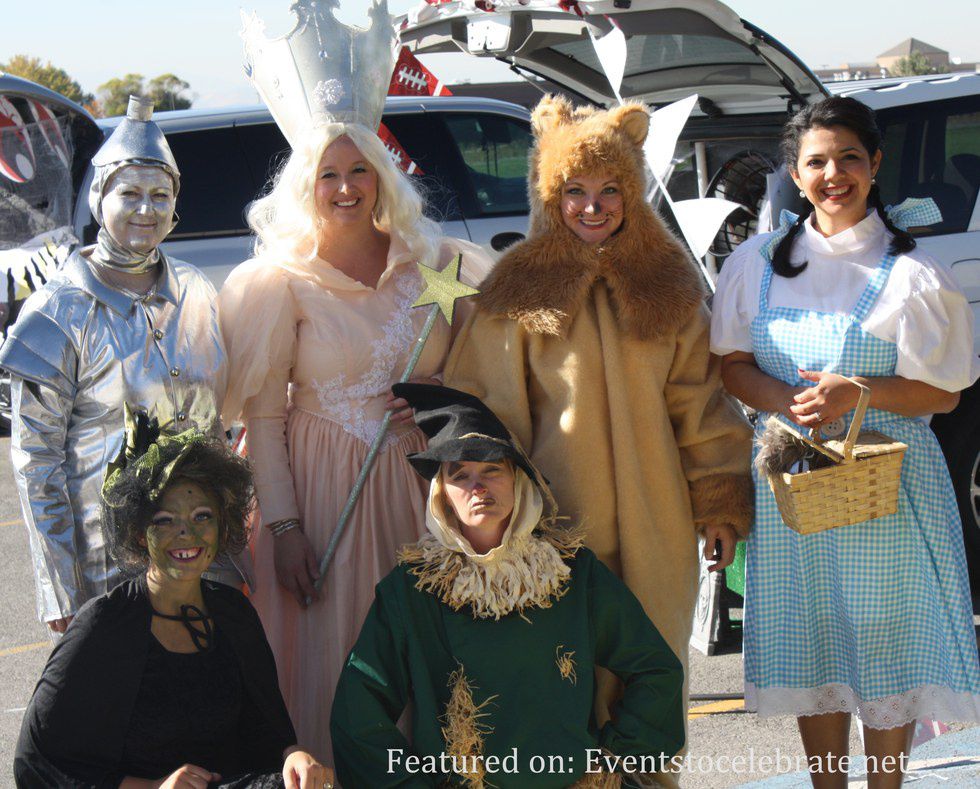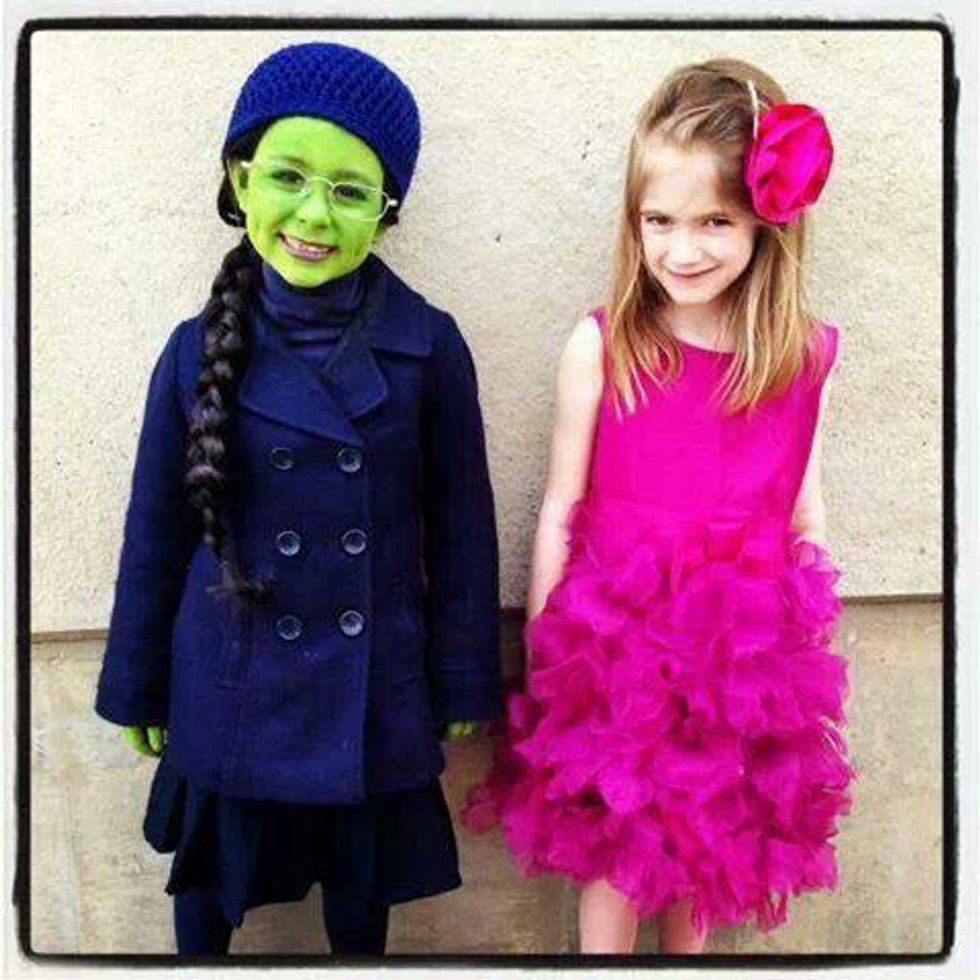 19. A Chorus Line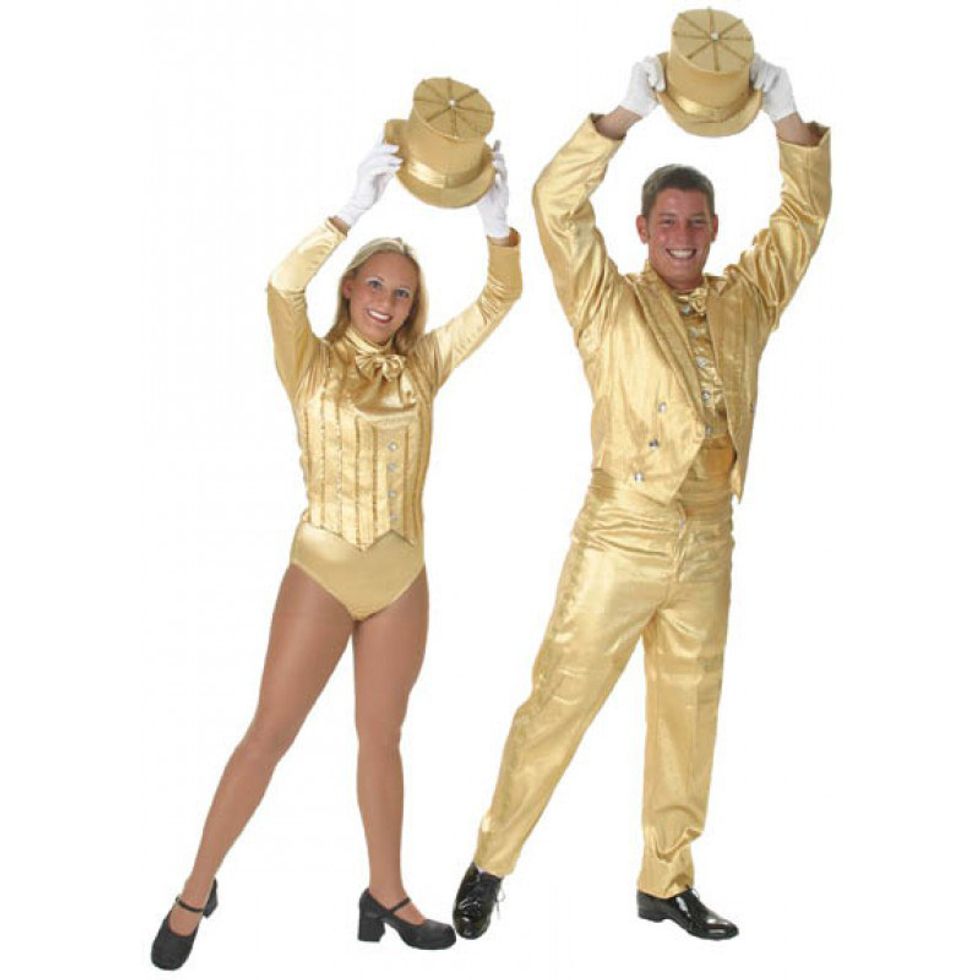 If you're feeling ambitious, go for these gold outfits worn by the entire ensemble at the end of the show. But if that's just not happening this year, breaking out the dance class clothing is totally a valid Halloween costume. Totally.
20. Newsies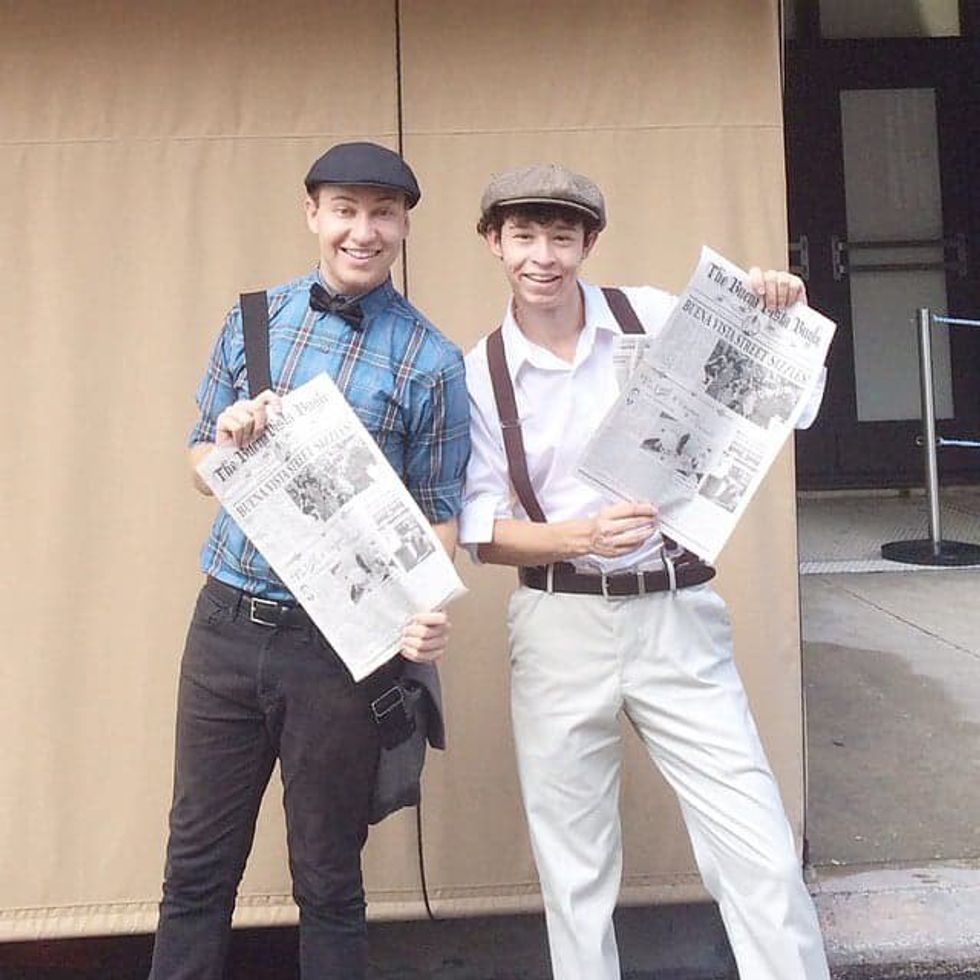 Most of these costume pieces can be found in your closet or a family member's, plus grabbing a free newspaper on the streets of New York City. Another major perk is that it's usually super-comfortable because it's just normal clothes.
21. Billy Elliot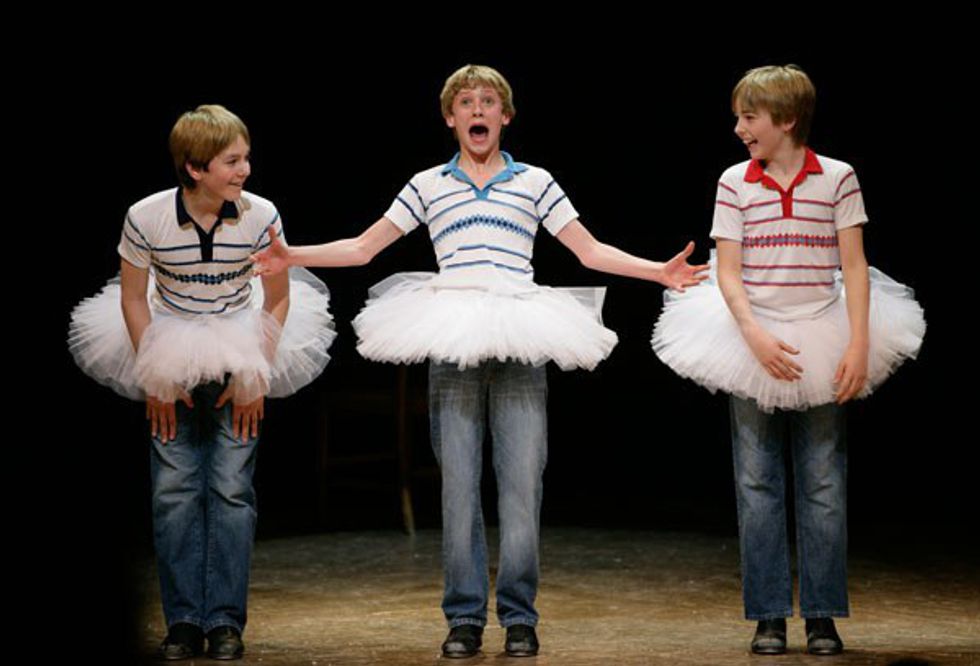 Break out the tutu and tights and call it your Halloween costume (even though you're a Ballet Girl in real life too)--or borrow your sister's and rock it! #BoysDanceToo
22. The Phantom of the Opera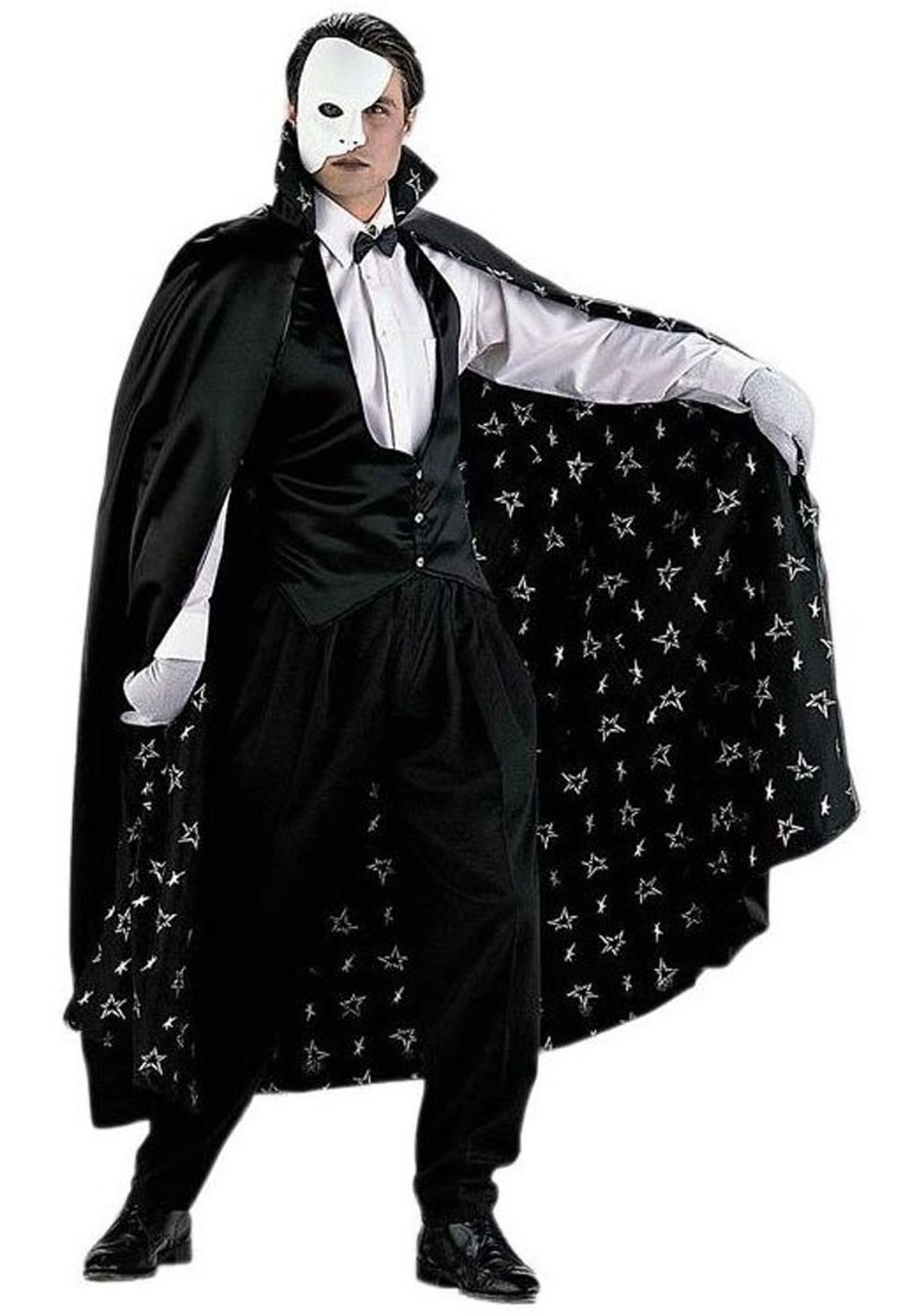 You don't even have to go this far (especially since the costume got discontinued)--the mask alone will make it clear.
23. Les Misérables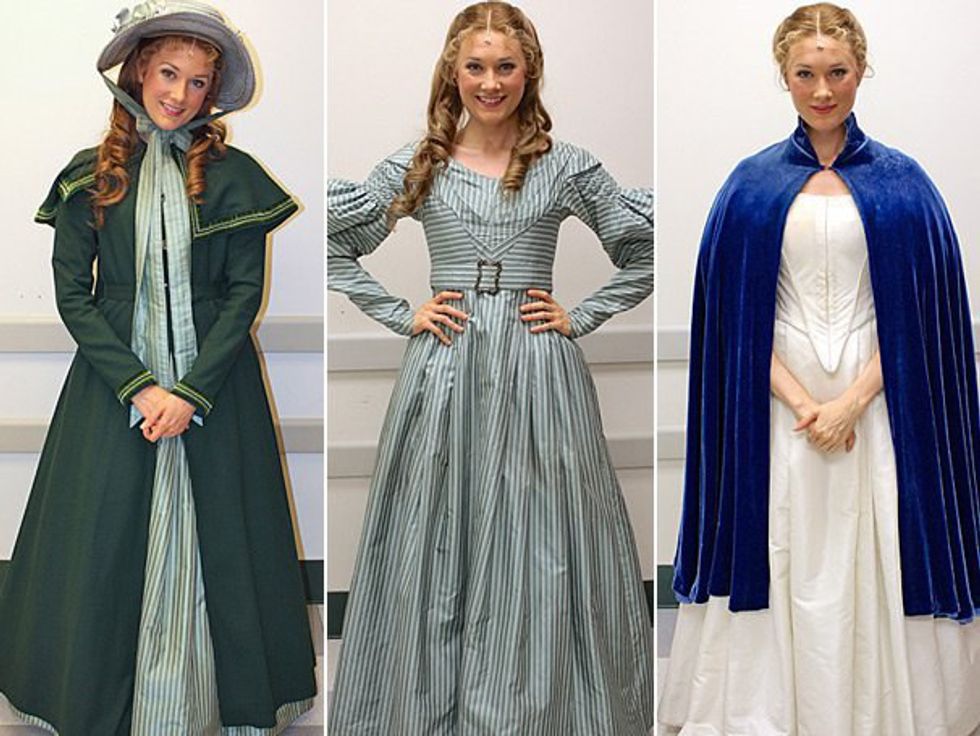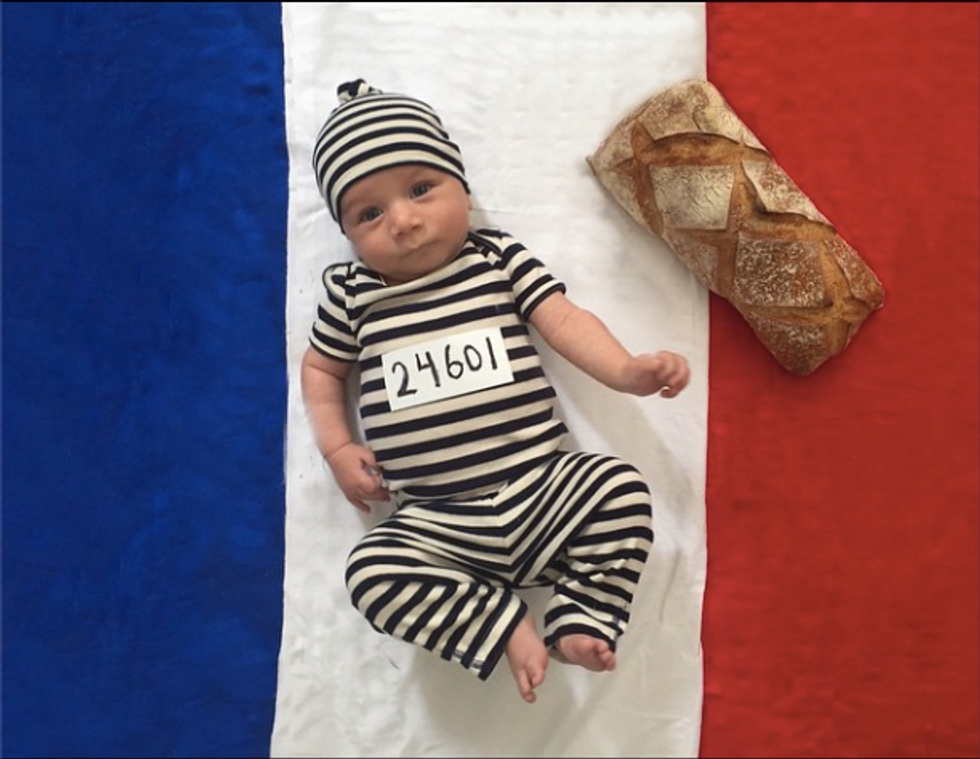 You could be really elegant about it and find some gorgeous Cosette costumes...or you could just turn your baby into a criminal and put him next to some bread.
24. The Pajama Game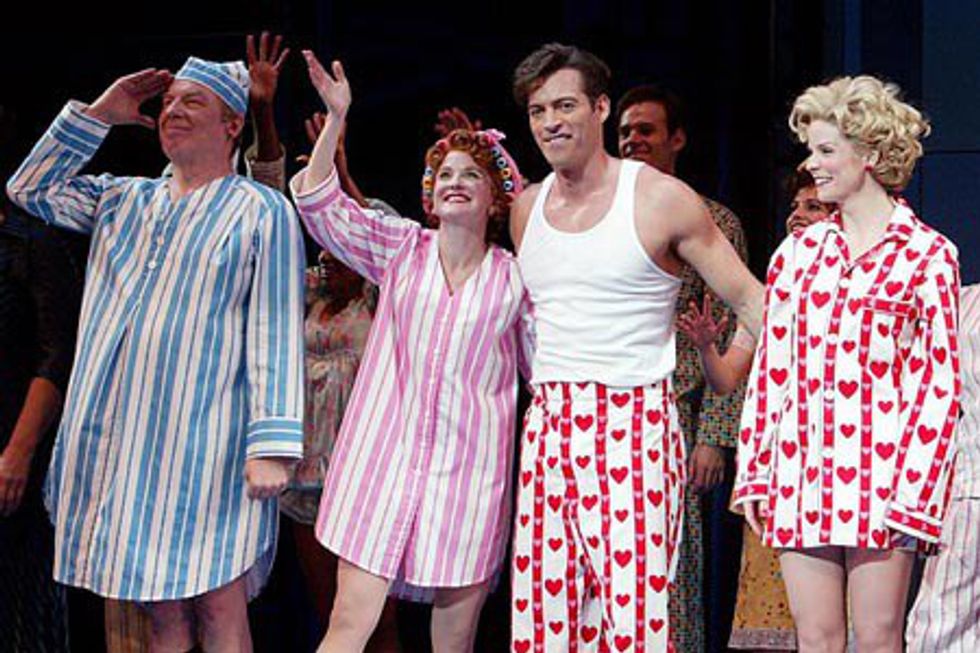 As demonstrated by this picture from the actual show, you can literally just trick-or-treat in your pajamas. Sure, you've reached an all-time high for laziness, but you're more comfortable than anyone else!
25. Camelot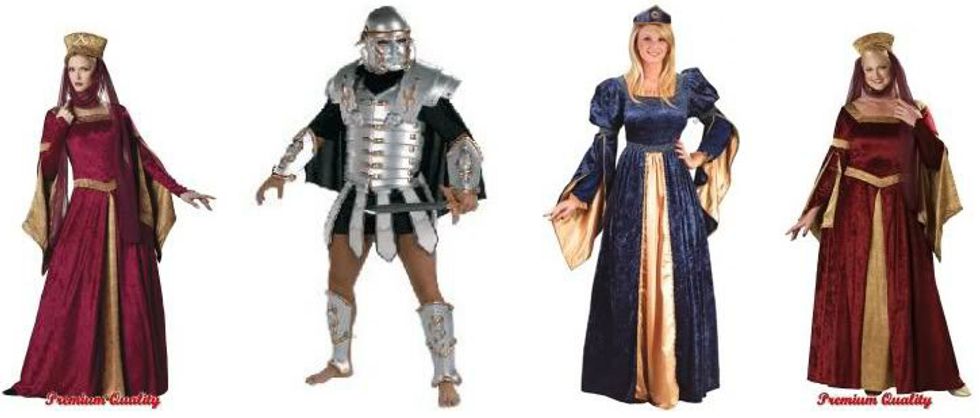 No explanation necessary.
26. Hamilton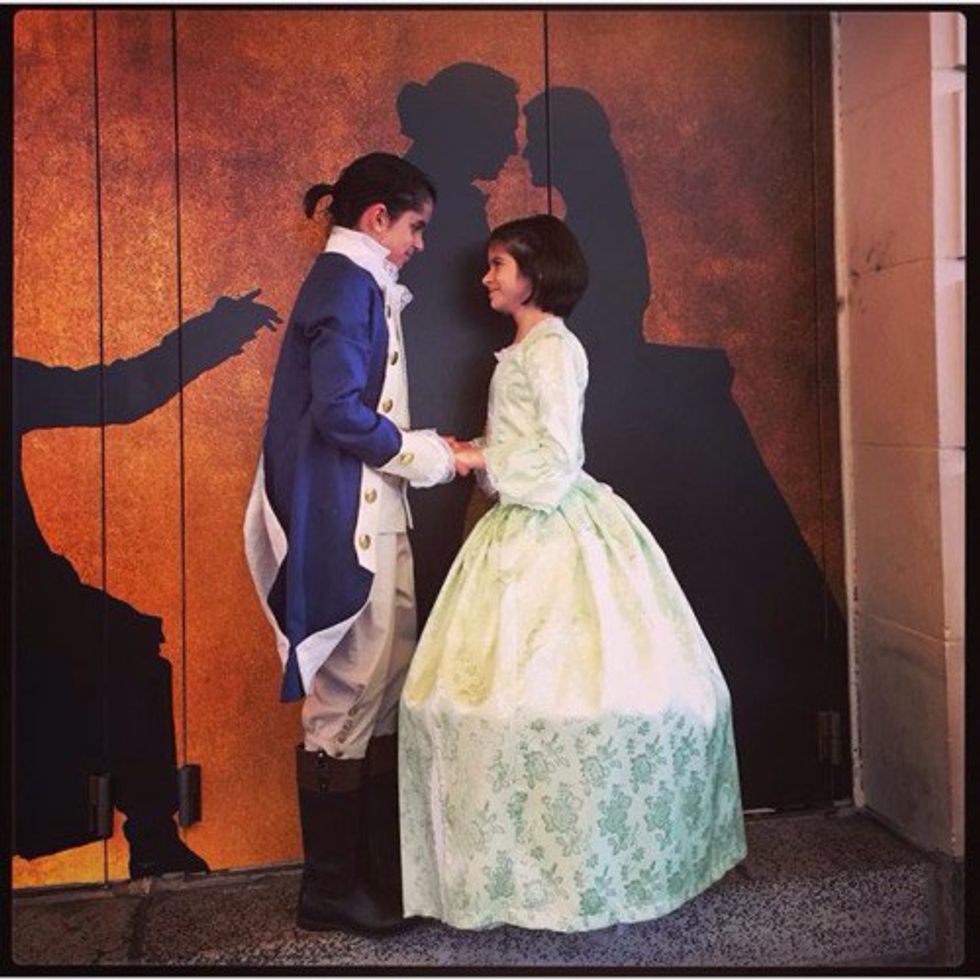 If Fun Home stars Oscar Williams and Gabriella Pizzolo did it, then it must be cool! (The thousands of dollars people will pay for a ticket are also good indicators.)
27. Mamma Mia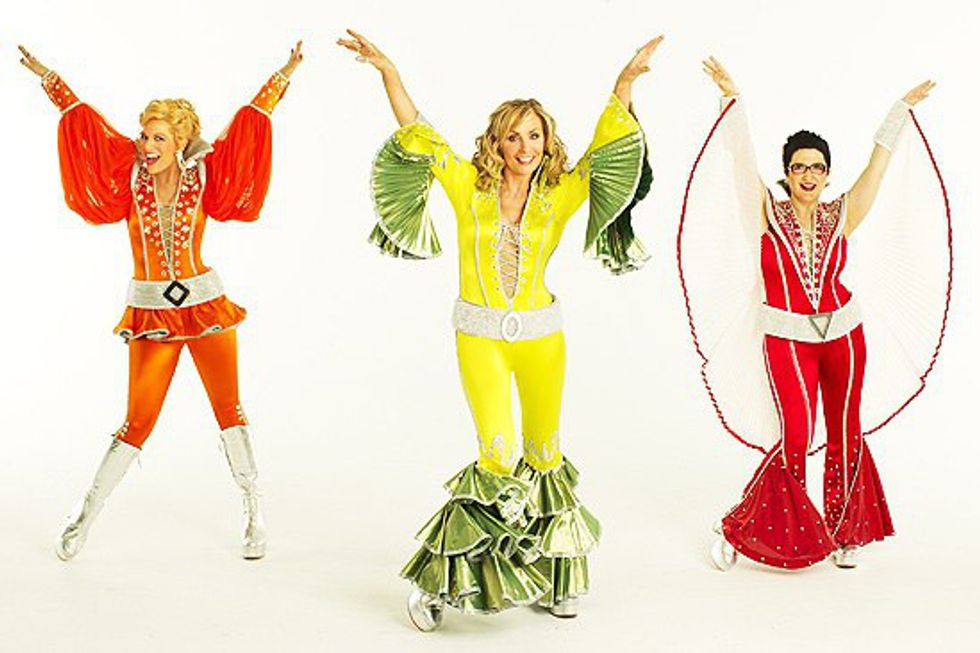 Because who wouldn't want to be Donna and the Dynamos (for one night, and one night only)?
28. Jersey Boys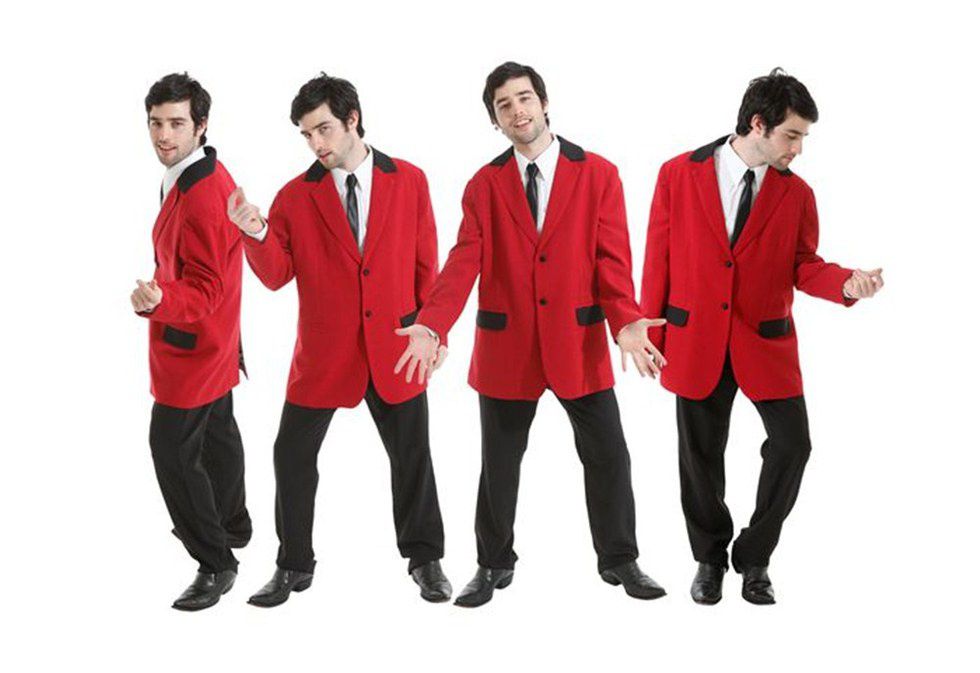 One of the few costumes that's probably more iconic than Annie, at least in the United States.
29. Cabaret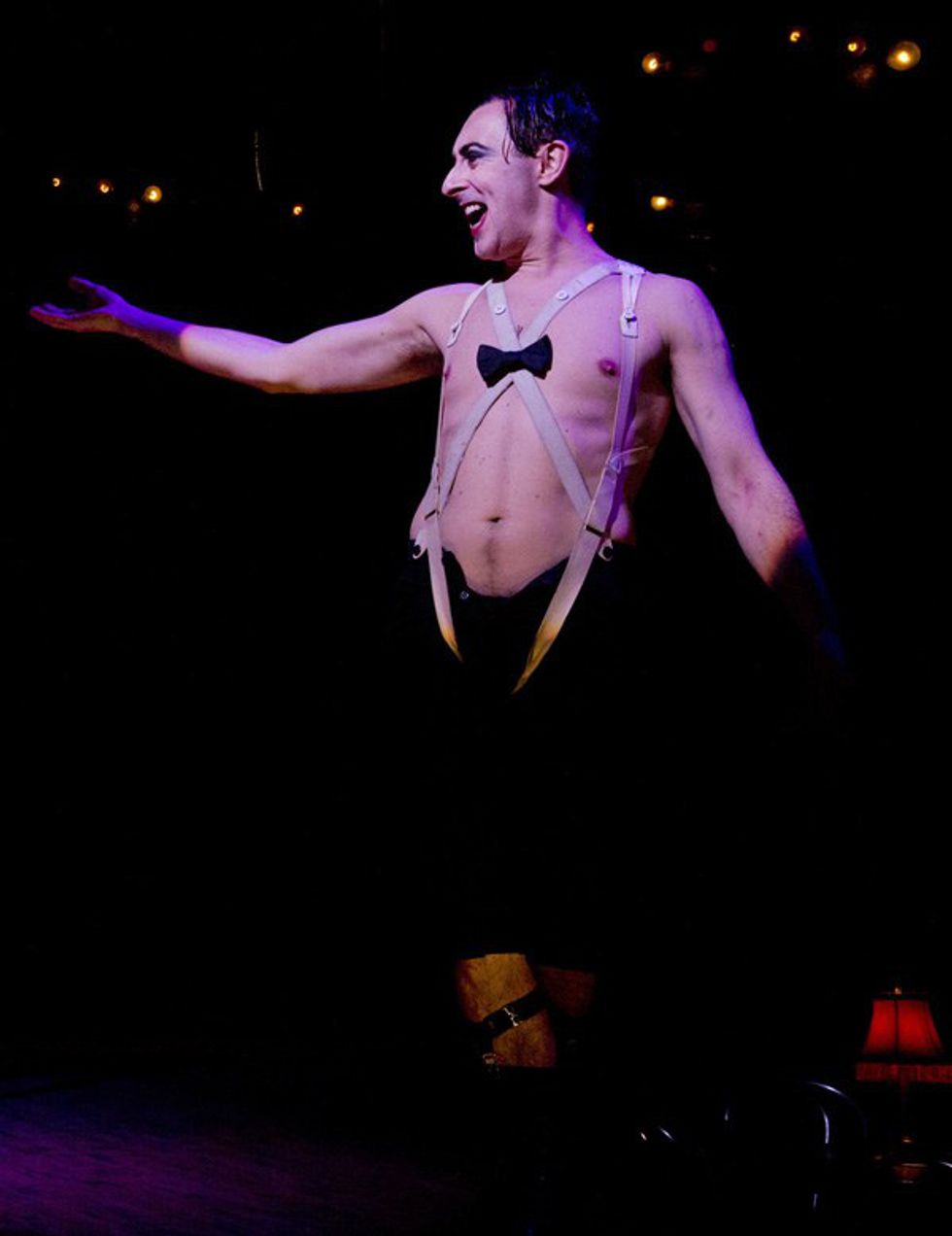 We can't all be Alan Cumming. But we can try!
30. Grease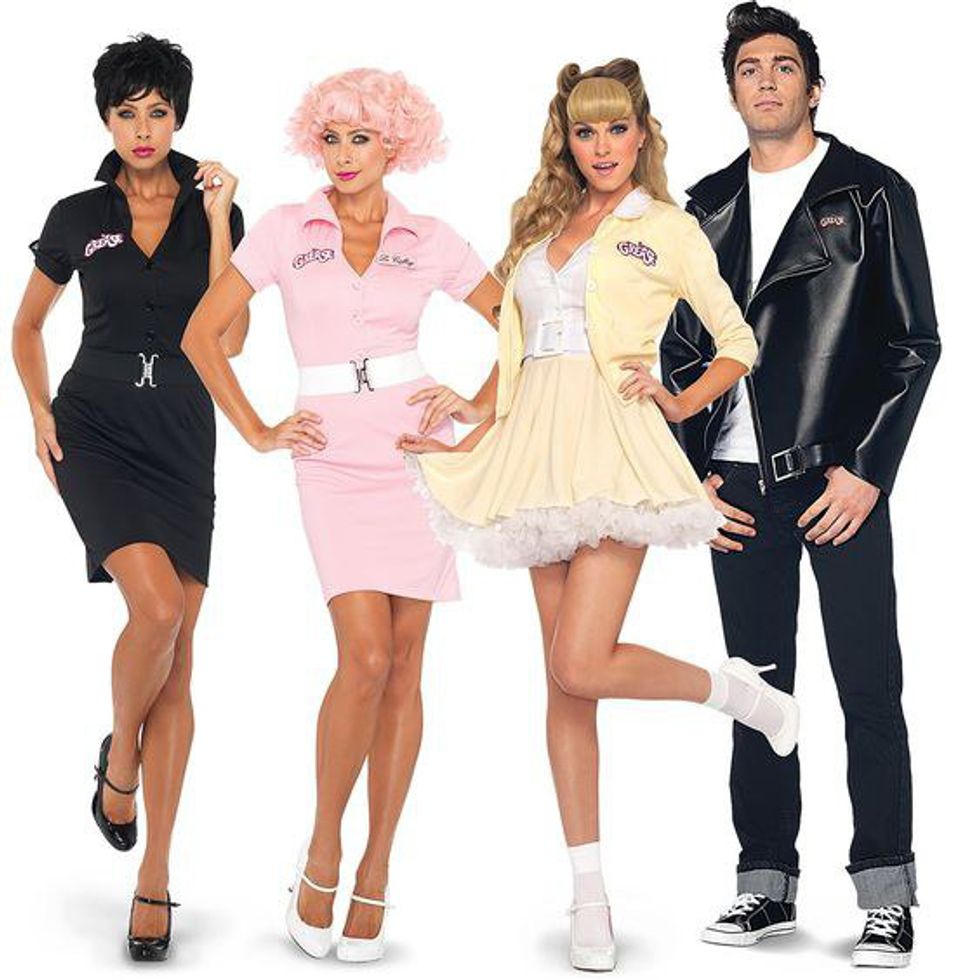 31. Fun Home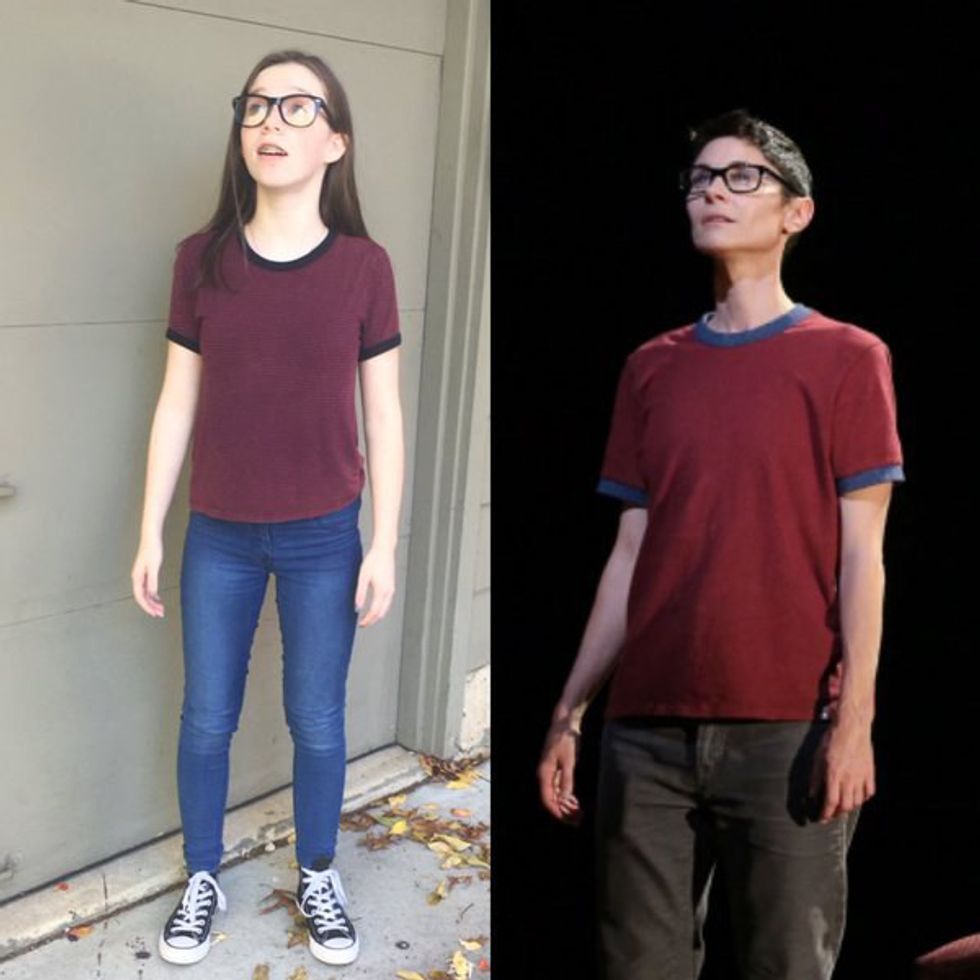 In my opinion, it's been a lot harder to acquire costume pieces for Small, Medium, or adult Alison Bechdel as seen in Fun Home than it should've been. But this is definitely in the running for my costume for next Halloween!
32. Kinky Boots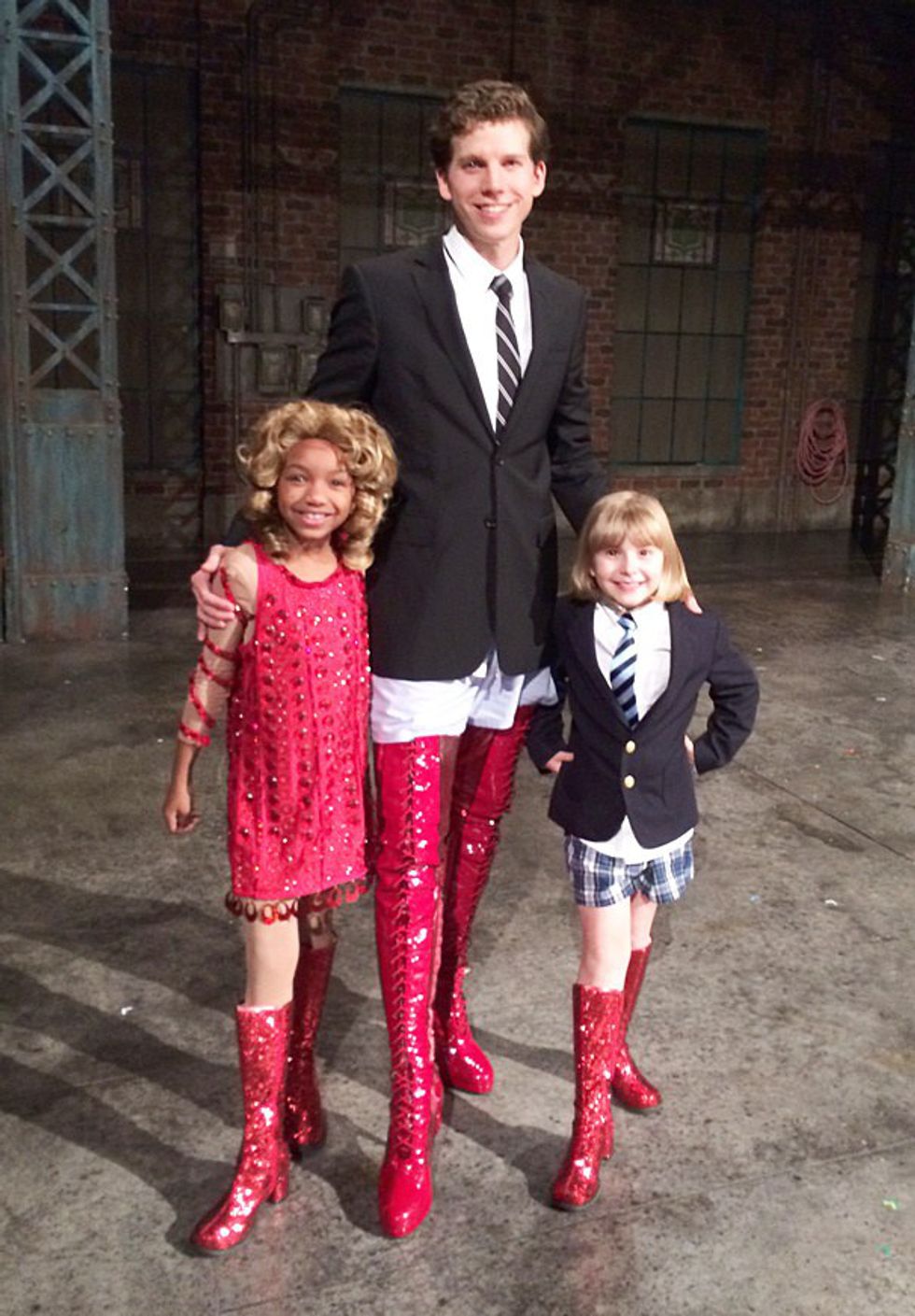 Just like the Hamilton costumes--if tiny Annie stars Tyrah Skye Odoms and Brooklyn Shuck liked the idea, there's definitely something there!
33. You're A Good Man, Charlie Brown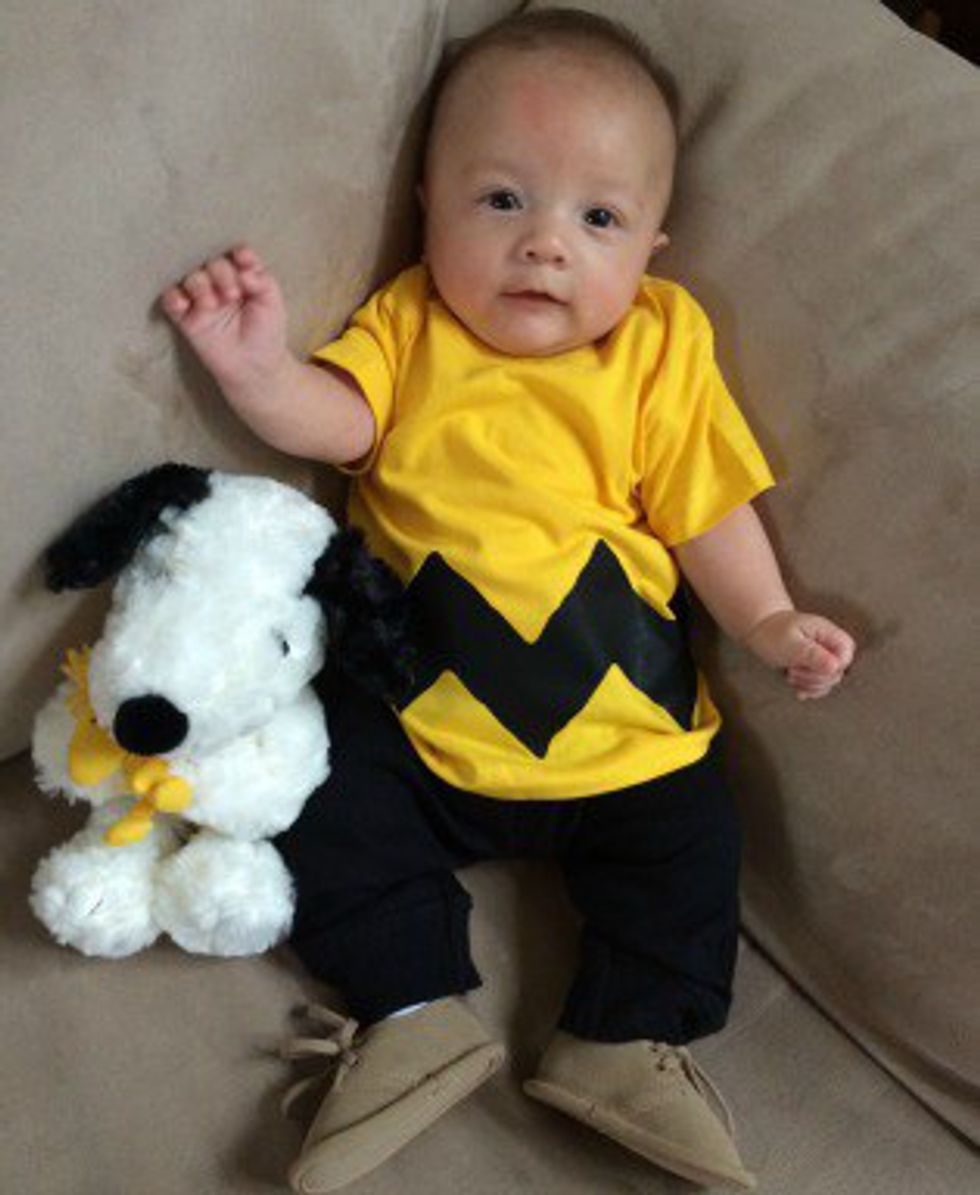 To end with an oldie/goodie/cutie, Charlie Brown and his friends will always be classic, recognizable, and ever since the first production in 1967, Broadway musical-themed!
All of this being said, I myself decided to go with a more frequently-seen Halloween costume that's not Broadway-inspired this year: Waldo.