Most of us are familiar with traditional college sports like football, basketball, soccer, volleyball, softball, lacrosse, dance, and more. But at my university -- a small liberal arts school located in rural Indiana -- we've come up with some more unorthodox ways to entertain ourselves. If you need some fun and variety in your local athletic scene, try one of these unusual sports!
1. Penthouse Pong.
This form of table tennis gets its name from Penthouse, the nickname for the fourth floor of Samuel Morris Hall. Essentially, it's ping pong without proper teams and without the usual out-of-bounds rules. The ball can bounce on the table as many times as players want, but players must allow the ball to bounce on the floor at least once before hitting it back over the table to the opposing player's side.
However, there's a catch: at the beginning of the game, every player is assigned a number. (Penthouse Pong requires at least four or so players to work well.) Player number one must serve the ball to player two (on the opposite side of the table), who then must hit it to player number three, and so on. The result is that players are constantly shifting positions, moving from one side of the table to the other. If a player misses the ball after it bounces on the floor once, that player gets a strike, and after three strikes, that player must drop out. The last person standing wins.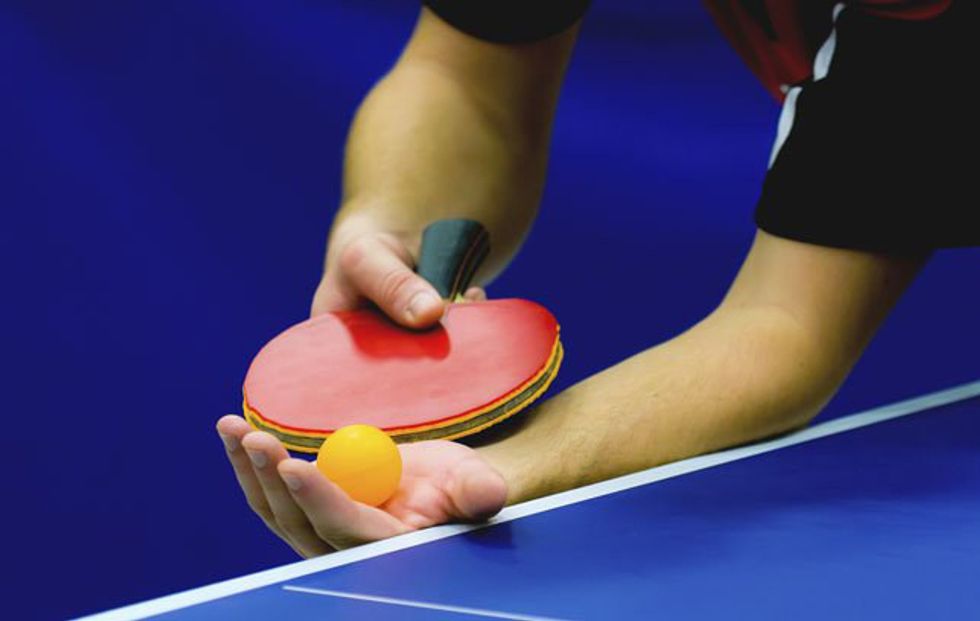 2. Tolfing.
Tolfing, or tennis ball golfing, involves just that--playing golf around campus using golf clubs and tennis balls. The academic buildings, small ponds, and random people walking to class just offer an extra challenge.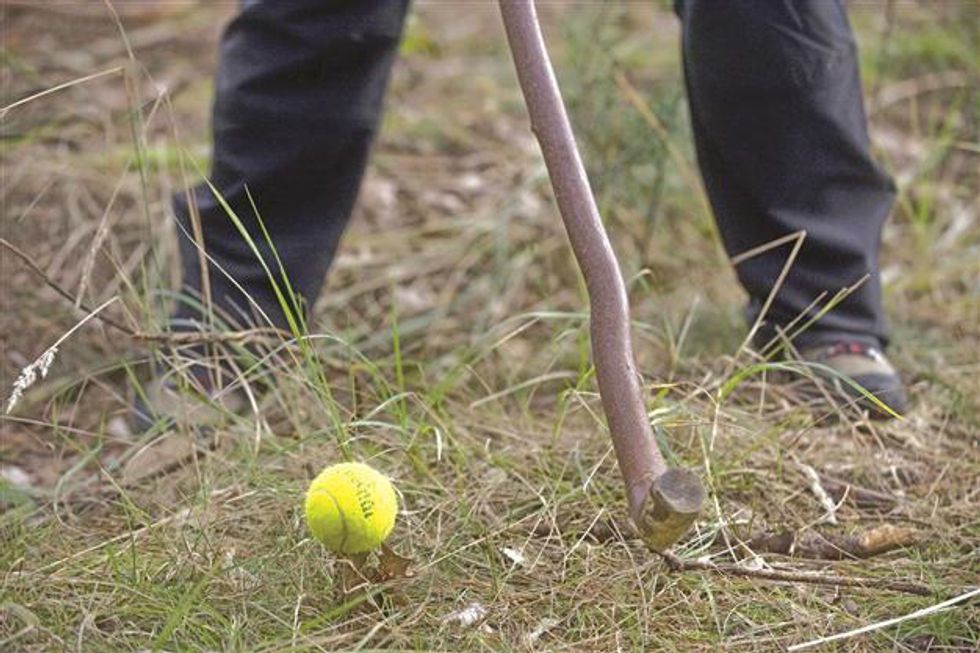 3. Broomball.
One floor in English Hall has a tradition of going on a Broomball date every November. My school plays Broomball on an indoor hockey rink, but it's possible to play it on a frozen outdoor pond or lake as well. This variation on hockey uses brooms covered in layers of duct tape as hockey sticks, and a miniature ball in place of a puck. Instead of skates, though, players just wear tennis shoes.
There are official Broomball leagues, but the way my school does Broomball is more like a free-for-all than a real sport. There's no pausing after a goal is scored; the game just keeps on going, and there are about a dozen balls in play all at the same time.