I do not consider myself an extreme feminist or claim to know all there is to know about feminism. But I somewhere out there this might brighten someone's day or inspire a young girl, and to me, that is worth writing about. So here are 21 women (real and fictional) that I find empowering.
1. Elle Woods: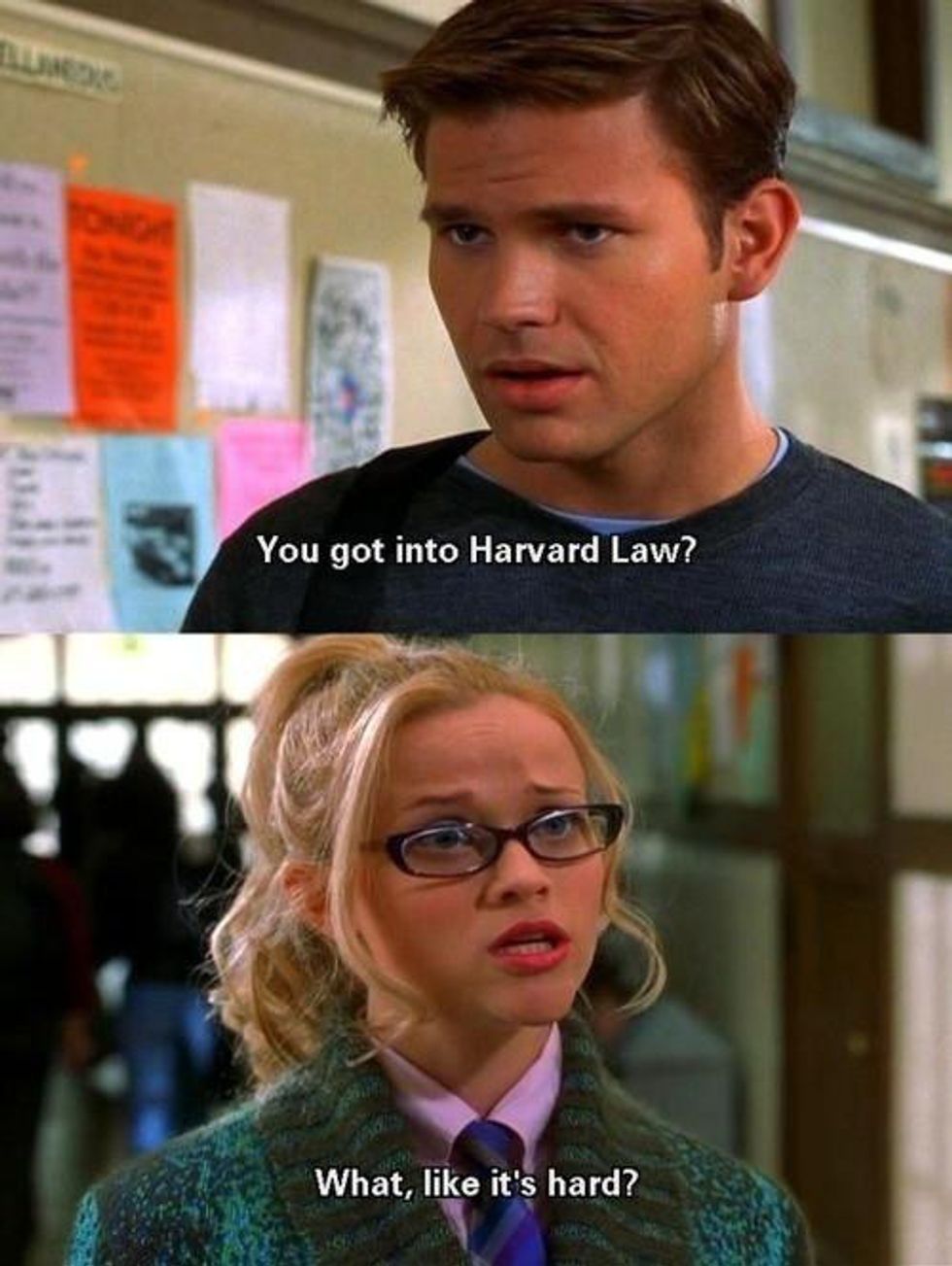 A true bad-ass if I've ever seen one. This is a woman who put herself through law school to prove that she is inferior to no man. Can you imagine how much courage that takes? Your entire life everyone around you having the lowest expectations of you and then you go to Harvard Law School and pass first in your class? Yeah, take that world.
2. Cristina Yang: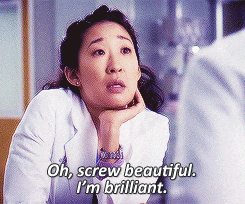 A perfect example of a neurotic perfectionist, Cristina Yang is a renowned surgeon and she's well aware of it. She's openly proud of her success and always knows her worth, even when others shame her for it. And despite all the shit Shonda Rhimes puts her through, Cristina still manages to hold herself together, and to what she does best; save lives.
3. Michelle Obama: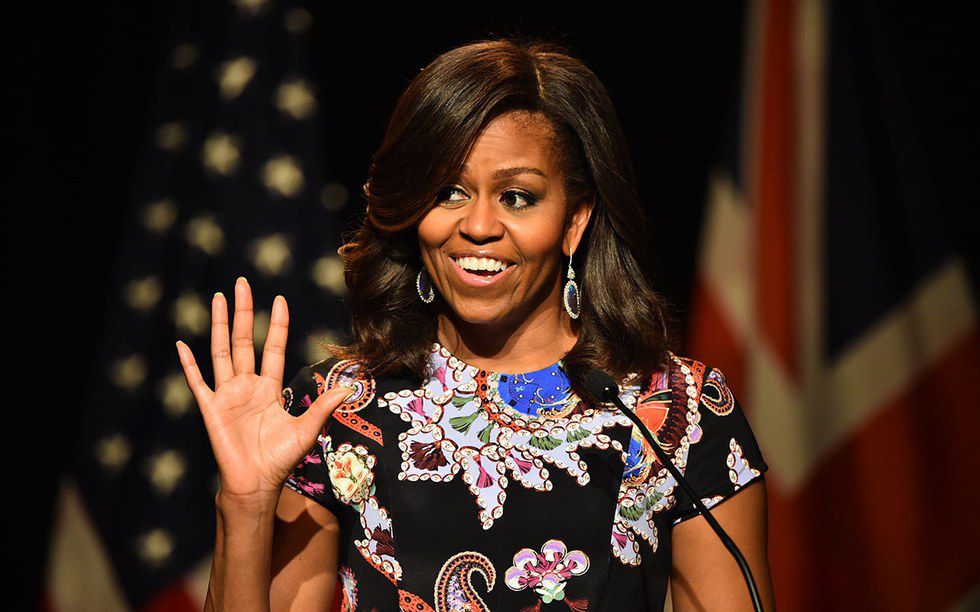 This one is kind of a no-brainer. Michelle Obama is a First Lady, activist, mom, and total power-player in everything she does. She is unbelievably poised, classy and smart; a perfect role model that all young women should look up to. Plus, she did a Carpool Karaoke with James Corden, need I say more?
4. Ilhan Omar:

Learn her name, you will be seeing a lot of Ilhan Omar in upcoming years because this woman is going places. This past Election Day, Ilhan became the first Somali-American Muslim woman to be elected to the House of Representatives for her district in Minnesota. Ilhan is an advocate for things such as access to education, racial equality, environmental issues, and supporting working class families. And we should all be immensely proud of her achievements, and look forward to the wonderful things she will do for our country.
5. Pam Beasley: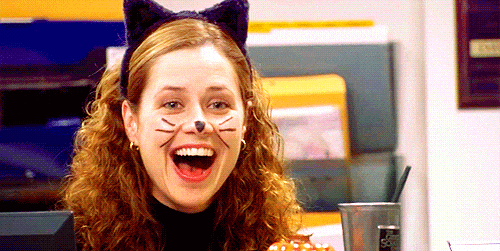 I think we can all relate to Pam in some way. She is quiet and reserved but she has a lot to say. But eventually she is passionate about art, and trying to break free of the expectations society has for her by confessing her love for Jim, going back to art school, and pretty much negotiating herself a better position at Dunder Mifflin. She's an amazing mom, wife, and friend, and shows girls out there that it's okay to break out of your shell.
6. Diane von Furstenberg:

A Belgian-American fashion designer, Diane von Furstenberg is the founder of her own luxury brand, which can be found all over the world. She is the President of the Council of Fashion Designers of America, and a perfect example of what a woman can accomplish with passion and hard-work. And we have her to thank for the creation of the wrap dress, needless to say, iconic.
7. Shailene Woodley: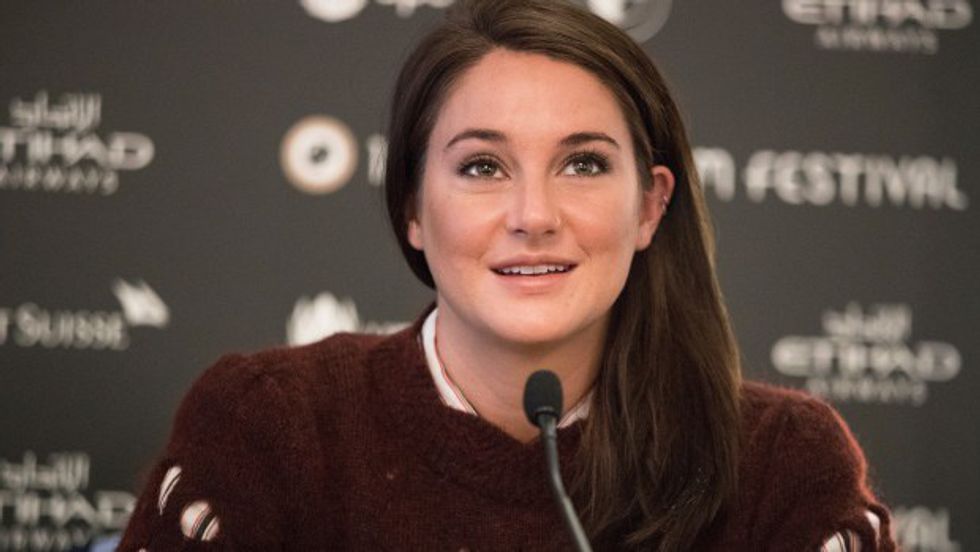 Known for playing very edgy roles on the big screen, but also for her activism when it comes to environmental awareness and conservation. In fact, she was recently arrested while protesting the Dakota Access Pipeline and has become a major face of the protest. She is also a member of Our Revolution, an organization dedicated to educating voters and getting people more involved in politics. The dedication and courage she portrays on-screen and in real life should be an inspiration to all of us.
8. Beyonce: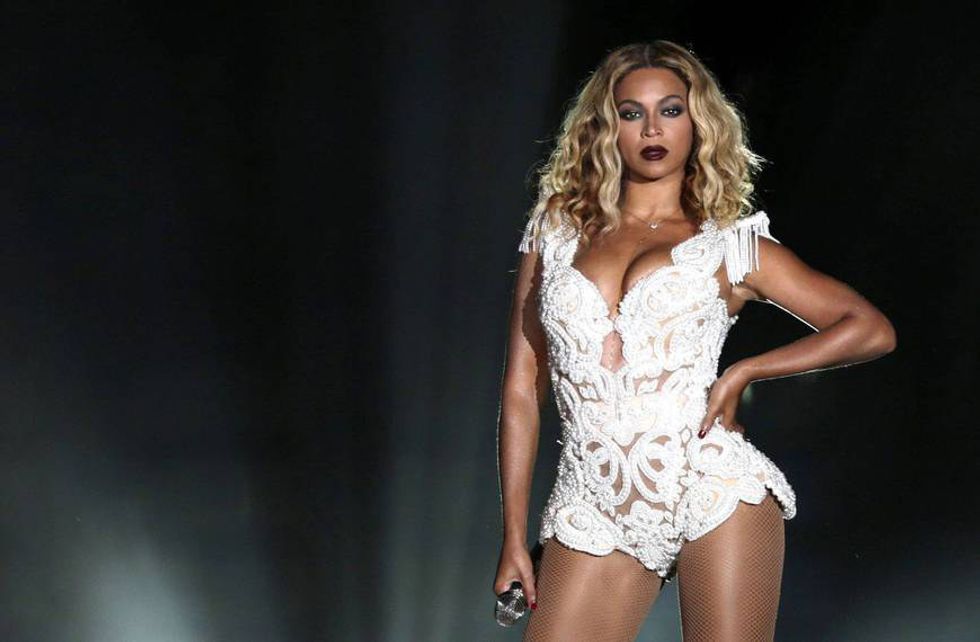 Beyonce is a self-proclaimed 'modern feminist' and works to encourage leadership and confidence in girls. She also has been outspoken about police brutality and injustice in our country, along with supporting Barack Obama and Hillary Clinton in their presidential campaigns.
9. Ellen Degeneres: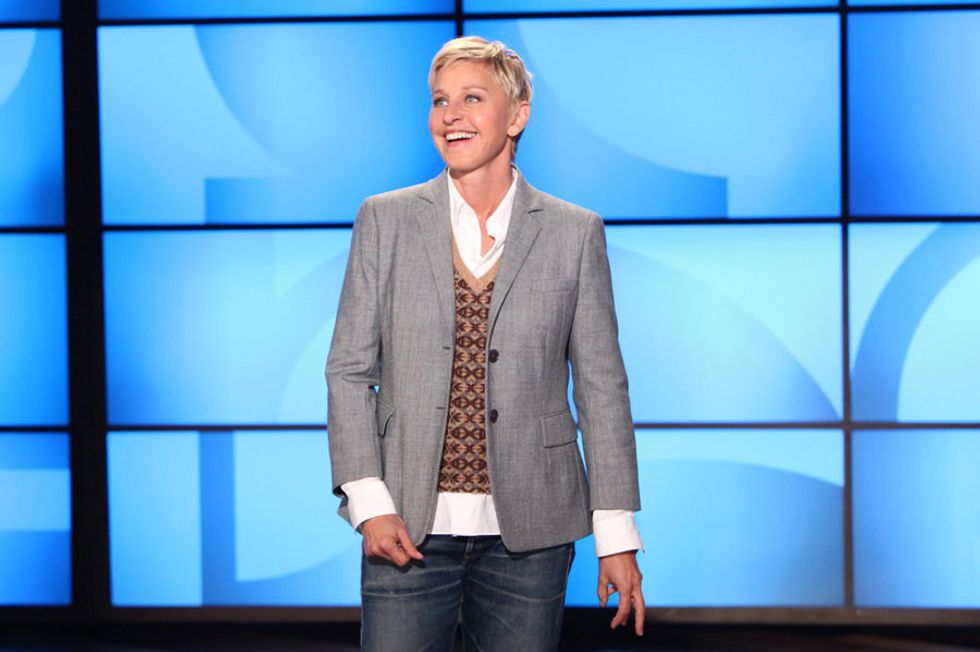 One of the first iconic female and openly gay comedians, Ellen Degeneres based her career on comedy that lifts people up rather than making jokes at someone else's expense. Along with her humanitarian activism for Global AIDs Awareness and stress related disorders, and her advocacy for animal rights and veganism. Ellen is an inspiration for positivity and kindness to all people, a cause we all should stand behind.
10. Eleanor Roosevelt: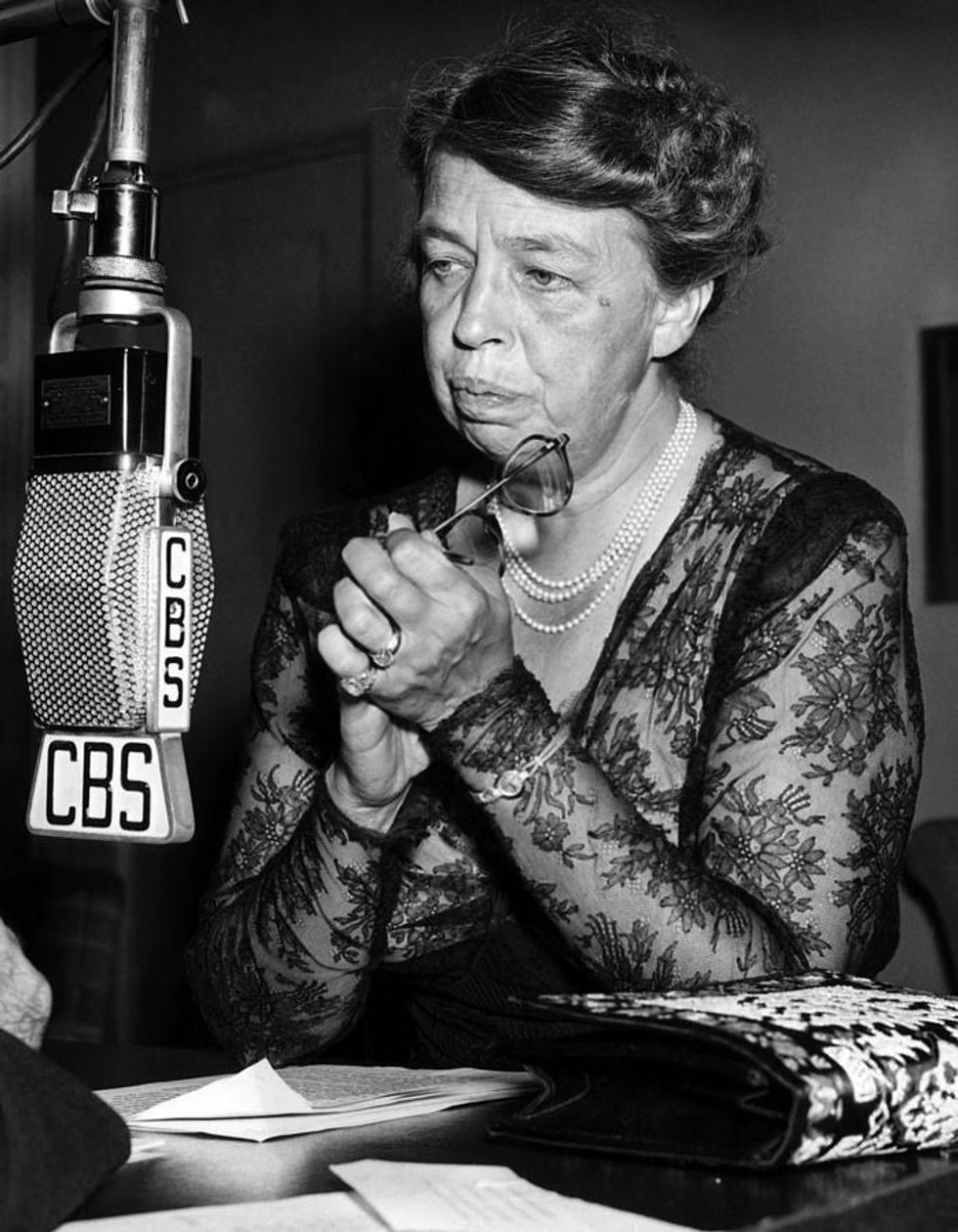 An avid human rights activist, Eleanor Roosevelt was one of the country's most outspoken First Ladies. She actively supported women's roles in the workplace and rights for African Americans and Asian Americans in our country. Because of her commitment to social reform, Eleanor Roosevelt has been deemed one of the most esteemed women in the world.
11. Ariana Grande: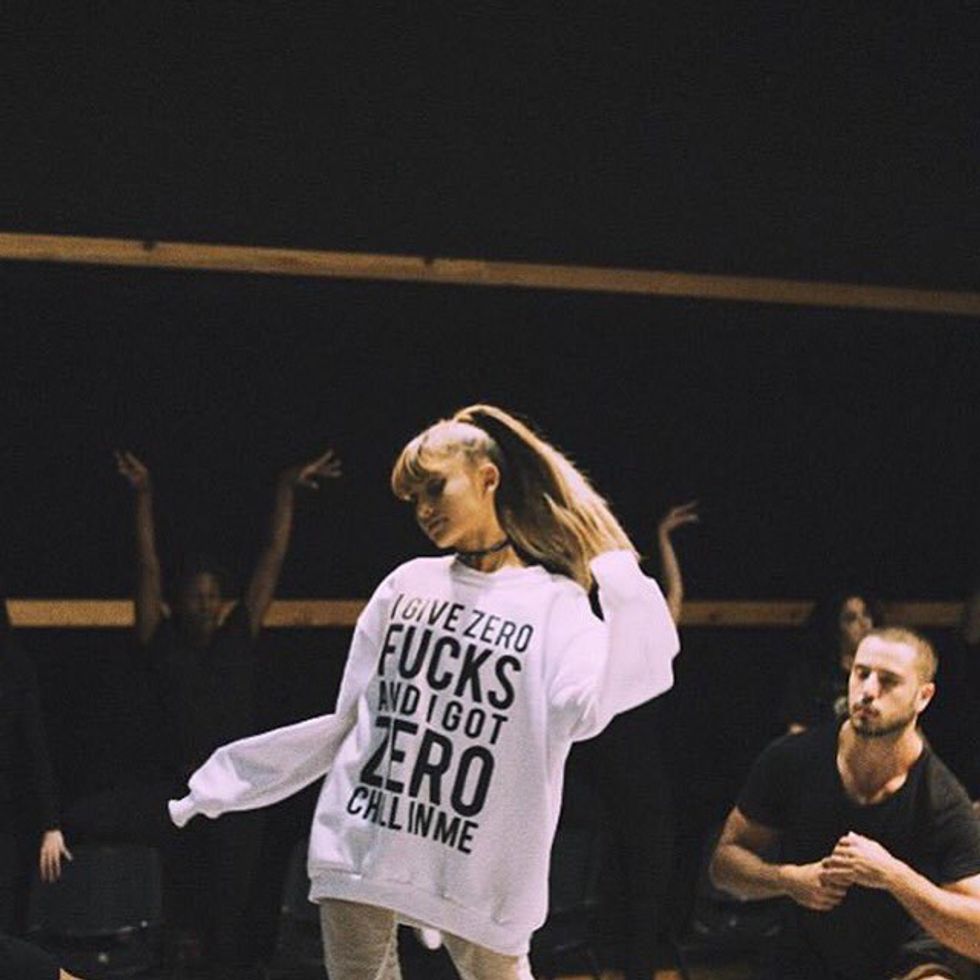 A personal favorite of mine, Ariana Grande is a feminist in the height of pop-culture. She is an outright diva and thinks that is totally a good thing. She is confident in everything she does from the lyrics in her songs to her fashion choices. But most of all, she shows young women today that it is perfectly okay to know exactly what you want and go after it.
12. Hillary Clinton: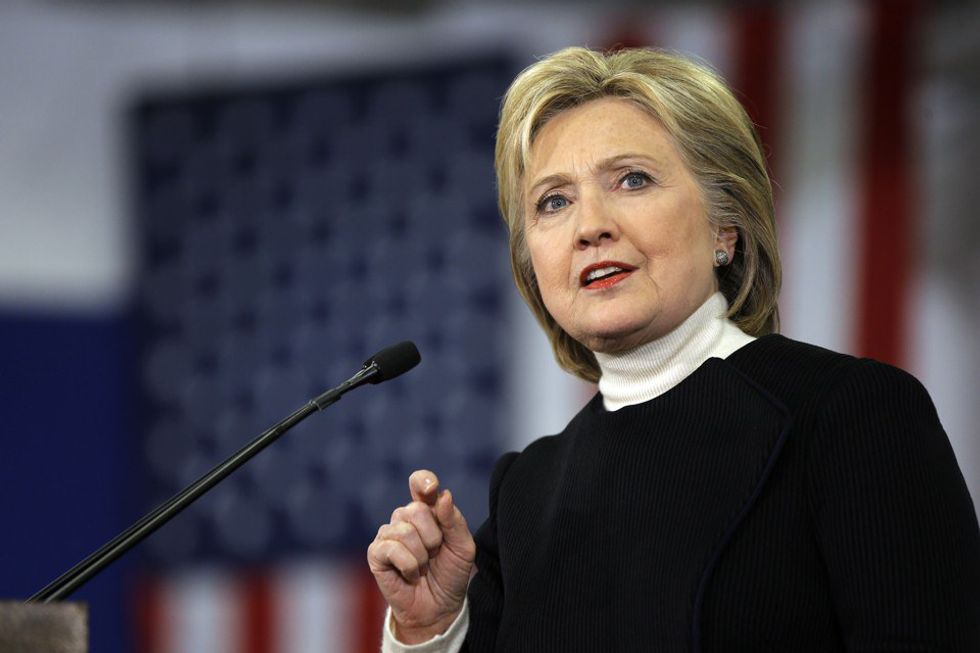 A dedicated civil servant, First Lady and presidential candidate, Hillary Clinton has pursued her fight to break the glass ceiling, despite all the battles she has had to fight on this path. She is well known for her humanitarianism, leadership, and diplomacy. Young women should take note of her resilience and grace and learn that especially when presented with obstacles that seem impossible, you should never give up.
13. Audrey Hepburn: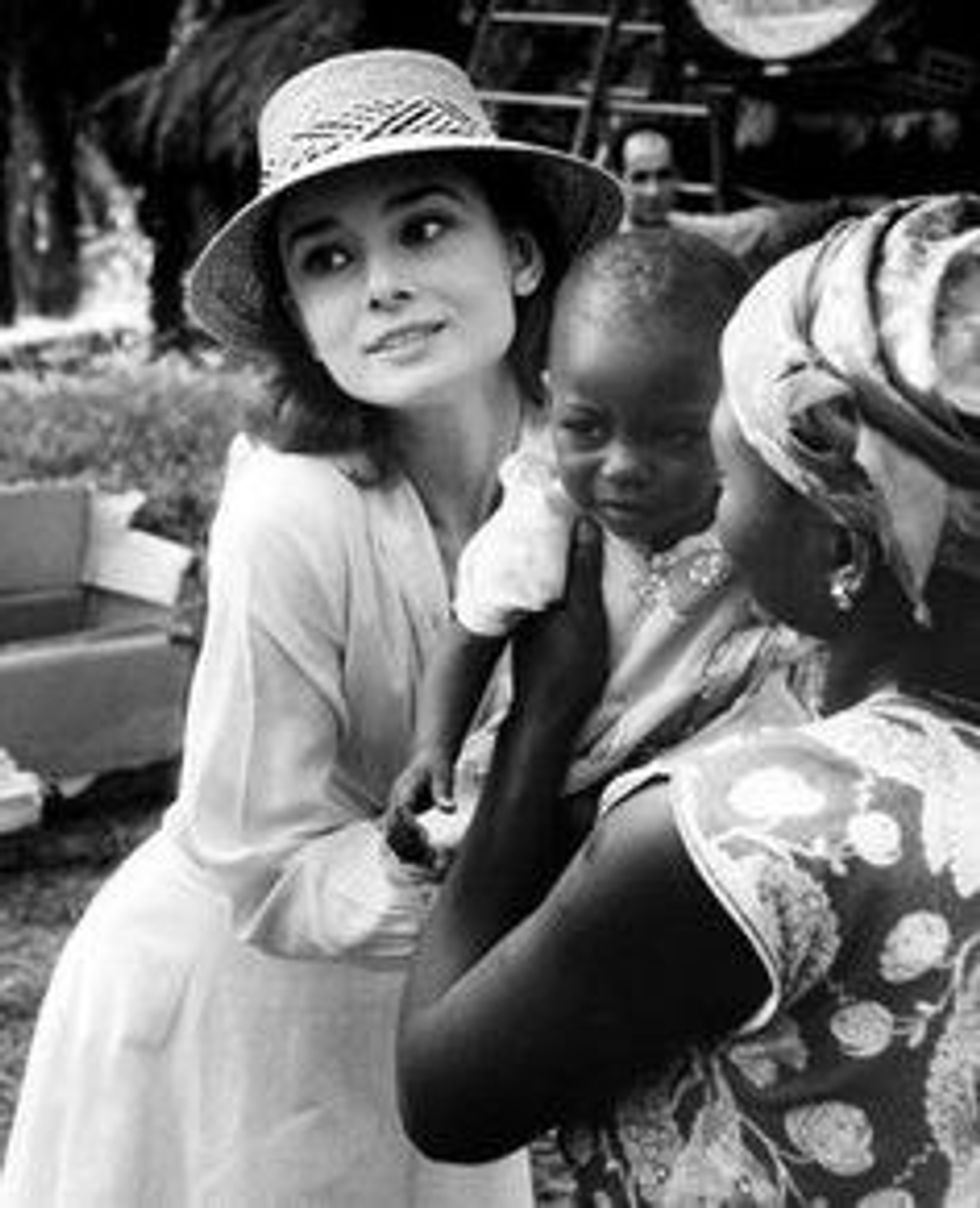 Many know her for her trend-setting fashion choices, but Audrey Hepburn was so much more than just that. Hepburn dedicated her life to traveling to poverty-stricken countries and helping children in need which eventually led to her becoming an ambassador for UNICEF and recognized by George H.W. Bush by receiving the Presidential Medal of Freedom.
14. Maya Angelou: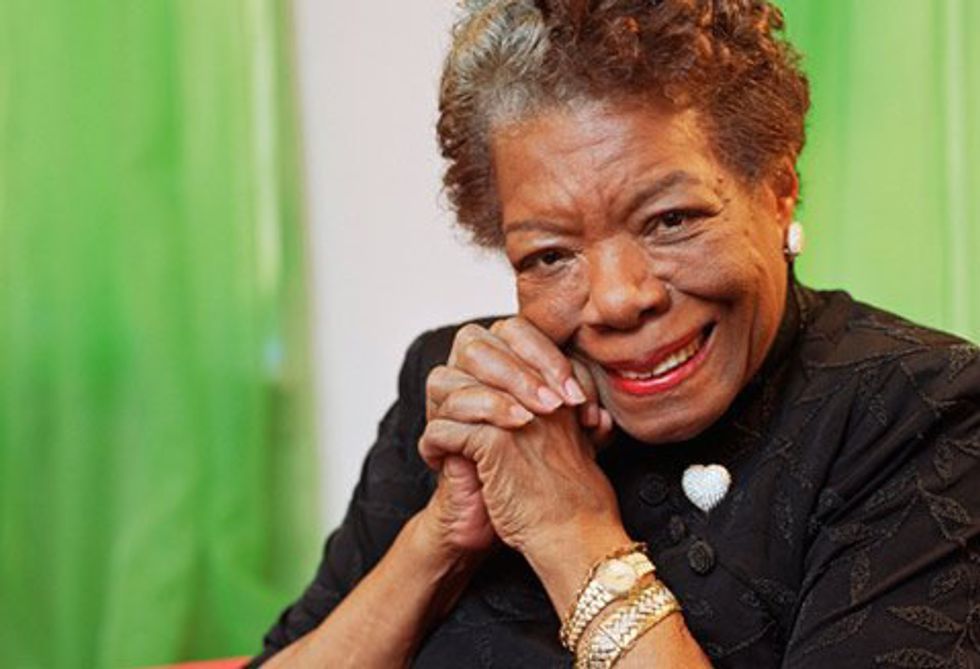 An American poet, writer and civil rights activist, Maya Angelou did a lecture circuit around the country during the Civil Rights Movement alongside MLK and Malcolm X. Maya Angelou is known for her work, I Know Why the Caged Bird Sings which inspired a new era of feminist writings. This exemplifies her advocacy for African-American women and her encouragement of women to feel open and free in society.
15. Oprah Winfrey: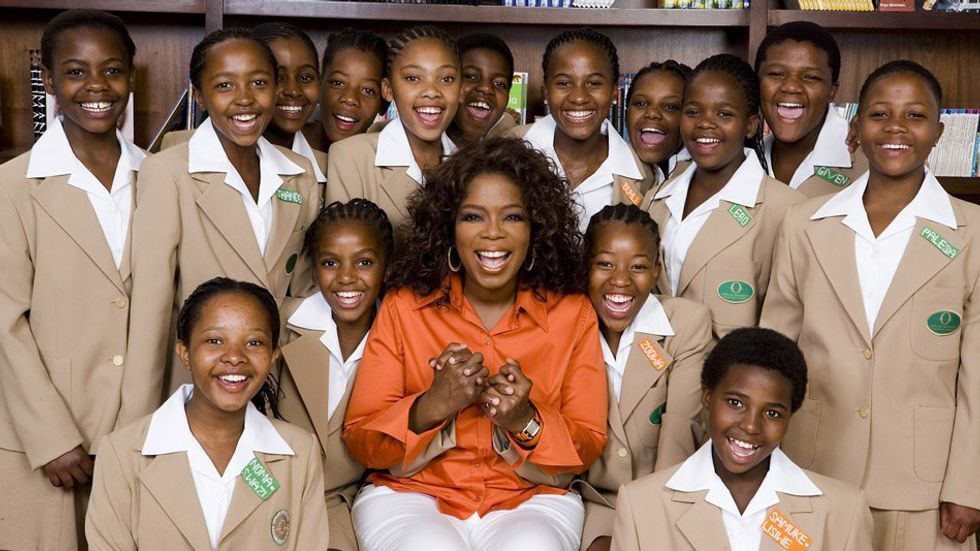 Aside from being known to shower her TV audiences with gifts, Oprah has been called the greatest African-American philanthropist in history. Due to her success in the media and introducing a new form of talk shows in our country. Oprah has also received the Presidential Medal of Freedom by President Barack Obama. During her career, she has tackled many taboos of the time and introduced a self-improvement and emotion-centered approach to talk shows. Oprah is also known for her generosity and philanthropy, specifically her Oprah's Angel Network charity, her support to victims of Hurricane Katrina, and the establishment of Oprah's Leadership Academy for Girls in South Africa.
16. Olivia Pope: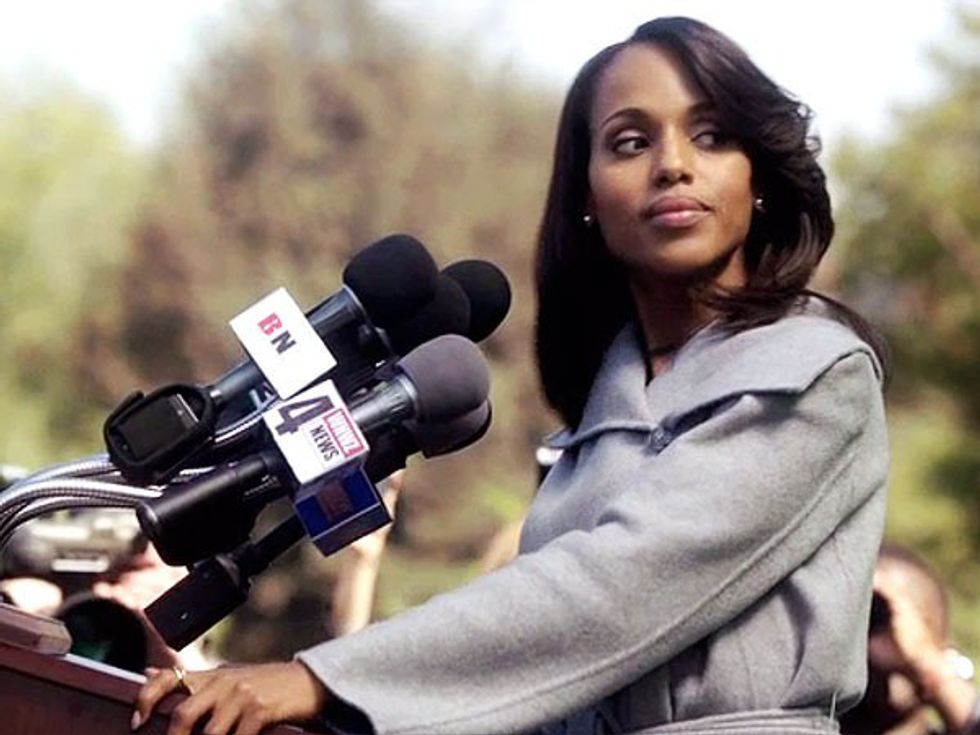 Taking Washington by storm, Olivia Pope is absolutely fearless. She does her job fiercely and excellently I might add, 'fixing' situations that Washington's finest find themselves in. She protects the ones she loves and is quick on her feet in any situation she's thrown into. Not to mention she does all this while slaying the fashion game, and having some very powerful men lust after her. No biggie, right?
17. Barbara Walters: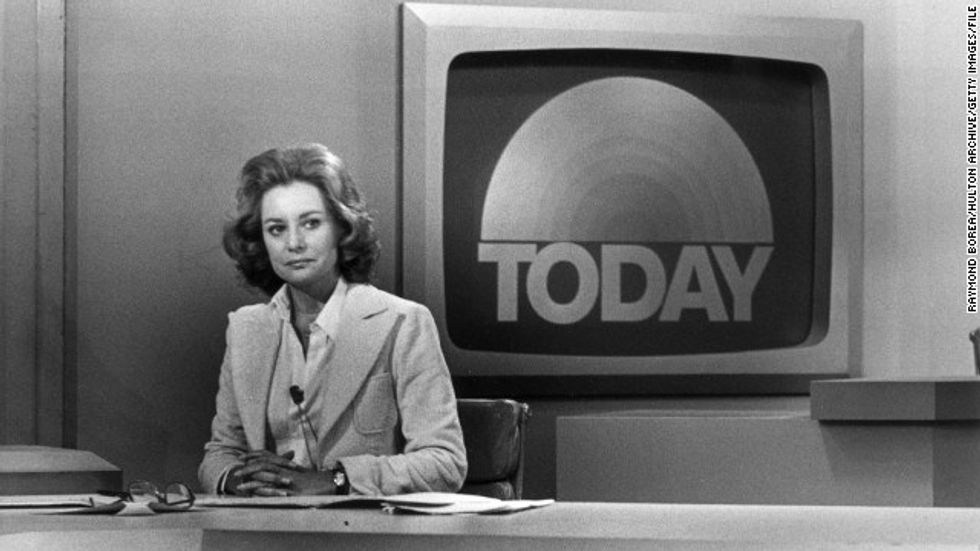 One of the first to shatter the glass ceiling in the journalism industry, known for her work and achievements as a broadcast journalist. She paved the way for female journalists by reporting on the NBC News program the Today Show. Throughout her career, she interviewed powerful political leaders, celebrities, and socialites, and constantly providing 'the scoop' for her viewers.
18. Leslie Knope: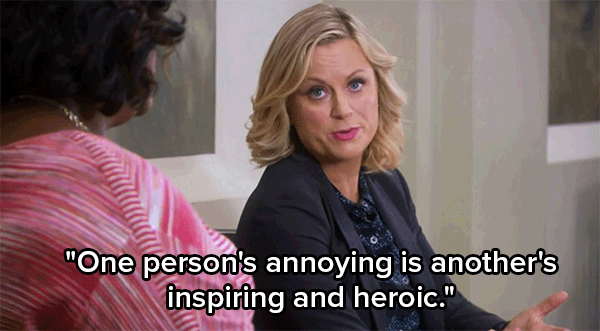 A pant-suit wearing storm wherever she goes, Leslie Knope does everything in life with passion and fire. She fights fiercely for everything she believes in and always puts 100% into any task she is handed. Plus she has literally mastered the art of friendship, something we can all only hope to achieve.
19. Olivia Benson: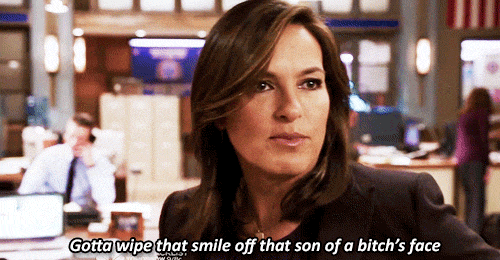 If you're an avid SVU watcher like myself, you have always aspired to be as bad-ass as Olivia Benson, a detective that has all criminals shaking in their boots. As close to fearless as they come, Olivia Benson goes after the most vicious criminals and helps the people they victimize, her compassion and dedication are qualities all young girls should admire in her.
20. Katniss Everdeen: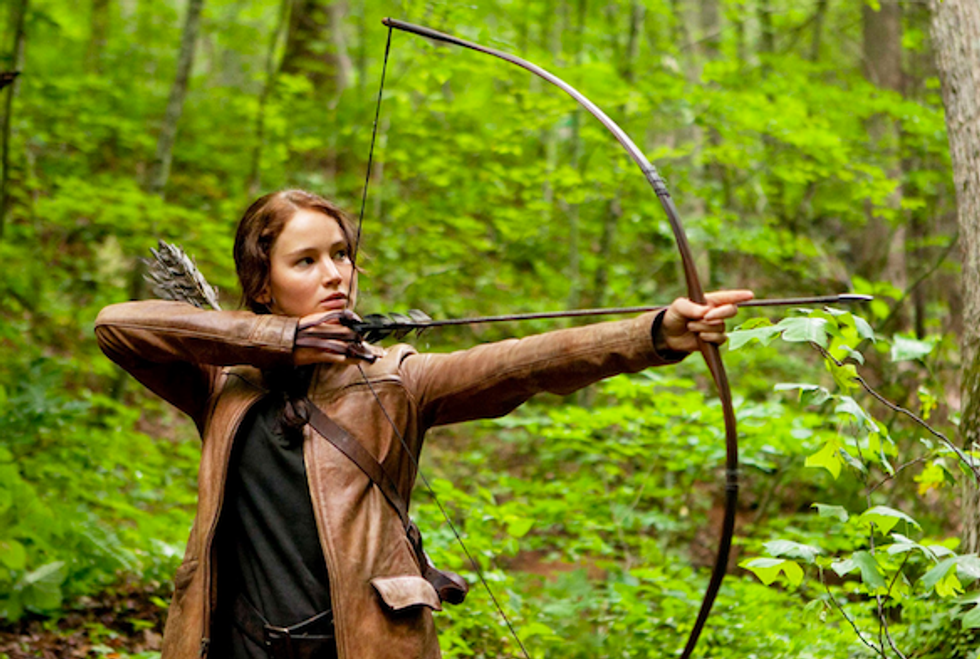 Katniss has come face to face with death a countless amount of times and fights like hell to save herself and the people she loves. She becomes the leader of a revolution for peace because of how well she symbolizes the heroic qualities people need to look up to. Wouldn't you like to be as ruthless and powerful as her with a bow and arrow? Because same.
21. Anna Wintour: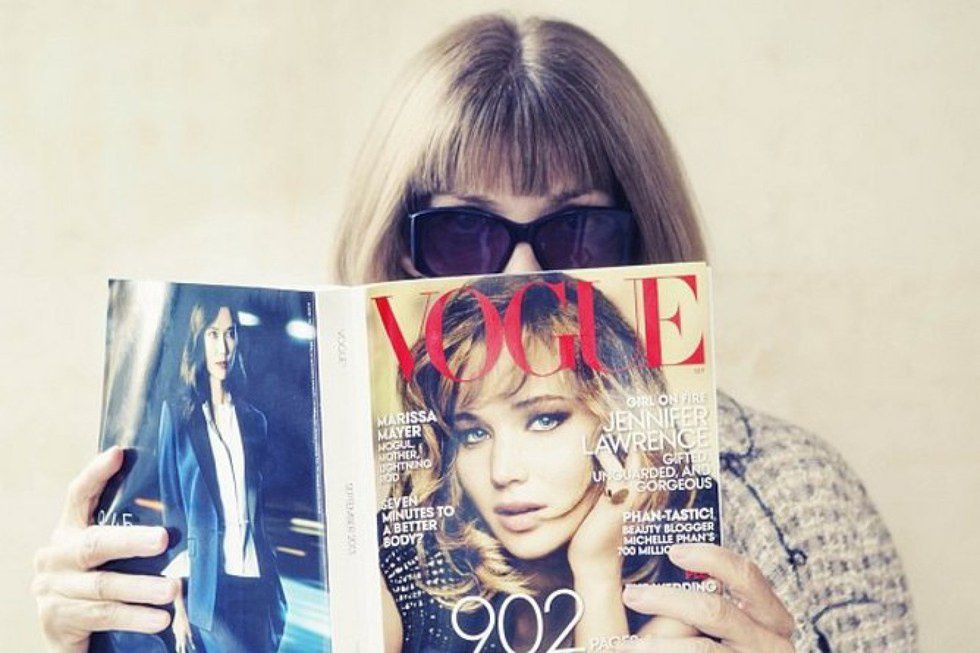 A world renowned fashion journalist and editor, Anna Wintour is famously known for being Editor in Chief of Vogue magazine. She has become a trendsetter in the fashion industry, an elite and poised woman that so many people look up to. Besides, no other person could rock the cropped bob hair cut and jet black sunglasses like Anna Wintour can.