I was diagnosed with ADD when I was 6 years old. I took medication for about 15 years then decided I didn't want to anymore because "I'm an adult" and "I don't need it." The boy was I wrong. I'm now going into my senior year of college and have been off my medicine for 4 years. Let's just say that I have some trouble concentrating on anything longer than 45 seconds. Here are some struggles you'll only understand if you also have ADD:
1. That one time you found your phone in your shoe.
2. There are easily 37 windows open on your phone or computer.
3. You start one project and switch to a new one 6 minutes later.
4. The number of shows you have started binge-watching and stopped in the middle on Netflix is too many to count without getting distracted.

5. You have an attention span so short that people find it comical.
6. The feeling that you will explode at any minute if you don't let the words come out of your mouth.
7. Rewashing your laundry 4 times because you keep forgetting it's in the washer.
8. The urge to ride your bike around the block. At 2:00 am. In the rain.
9. You feel the same way about flashing lights as cats do about laser pointers.
10. Doug from the movie 'UP' is your spirit animal because of his attention span.
11. People tell you to stop talking because you're either talking too much, too fast, or you've changed topics too many times and they can't keep up.
12. You sleep with earplugs because the noise from the fan distracts you from falling asleep.
13. Looking at the calendar after forgetting that you had one, only to realize you forgot to do something 2 days ago.
14. The amount of time that happens between thinking something and doing it is shorter than a micro-second.
15. Everything is in your head at the same time, and it gives you anxiety.
16. Parties are a sensory overload because there's food over there and a person over there and oh you just love that song.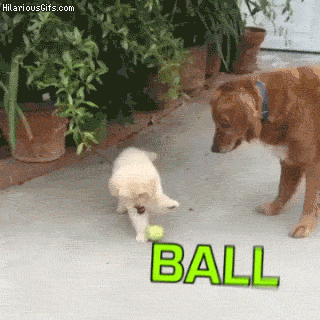 17. "Let me take this exa- ohh look, how many tiles are on the ceiling?"
18. "Hey, Mom?" "What?" "I forgot."
19. "Hey I like your shoe- oh, hey, I like your hai- oh, wait, look at your shirt!"
20. What was this article about again?