With the NFL Draft around the corner, I will be on the edge of my seat waiting to see who the Pittsburgh Steelers draft like many other fans I know. In general the draft is exciting because you get to see where your favorite college athletes are going to further their career. But if you're a die hard fan of one particular team, your focus will be on their decisions. Here are 19 ways to tell if you're a die hard Steelers fan.
1. You didn't just shed a single tear when Dan Rooney passed away.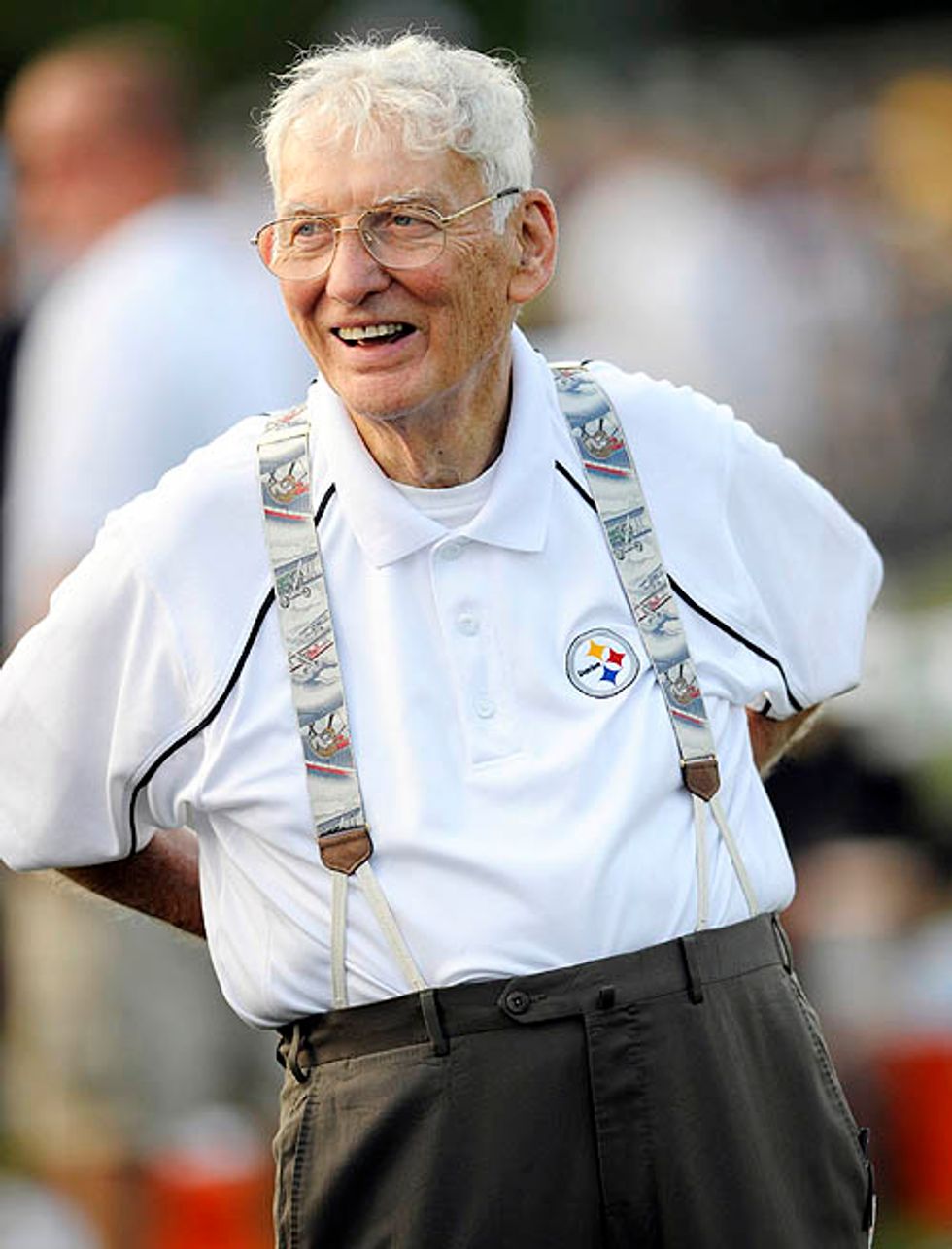 He created a philopsophy and management style that focused on having an open, practical and efficient management of the team. After being a part of the Steelers culture his entire life, he was appointed as the Pittsburgh Steelers Team President in 1975 and became the owner in 1988 after the death of his father, Art Rooney. The Steelers have won 15 division championships, eight AFC Championships and six Super Bowl Championships during his time.
July 1932-April 2017 RIP

2. You're go to halloween costume is a player, cheerleader or fan.


3. You bleed black and gold.
4. You hate the Ravens.
5. You panic every time Ben get's hurt.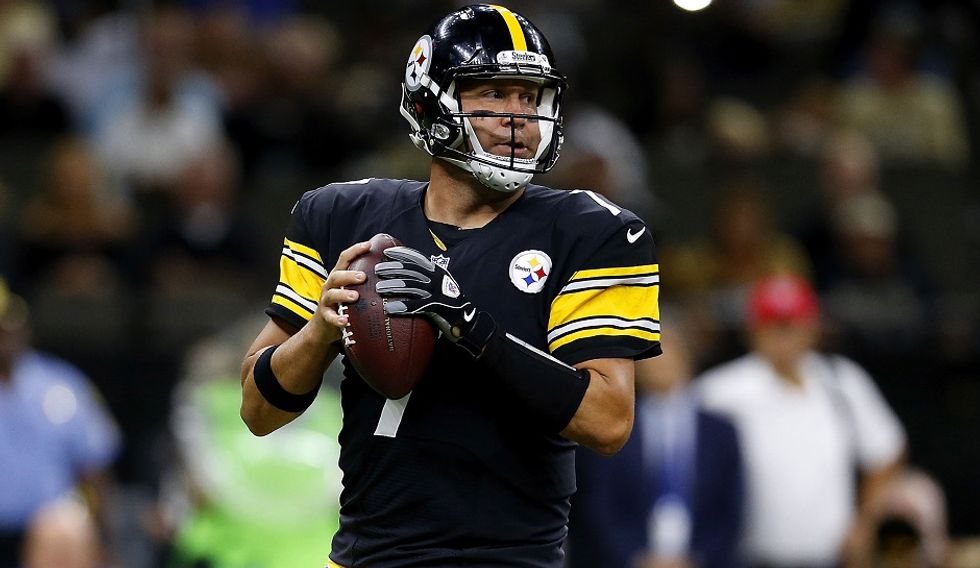 6. You're on a first name basis with all of your favorite players.
7. You have at least one awkward picture in front of a statue or Steelers memorabilia.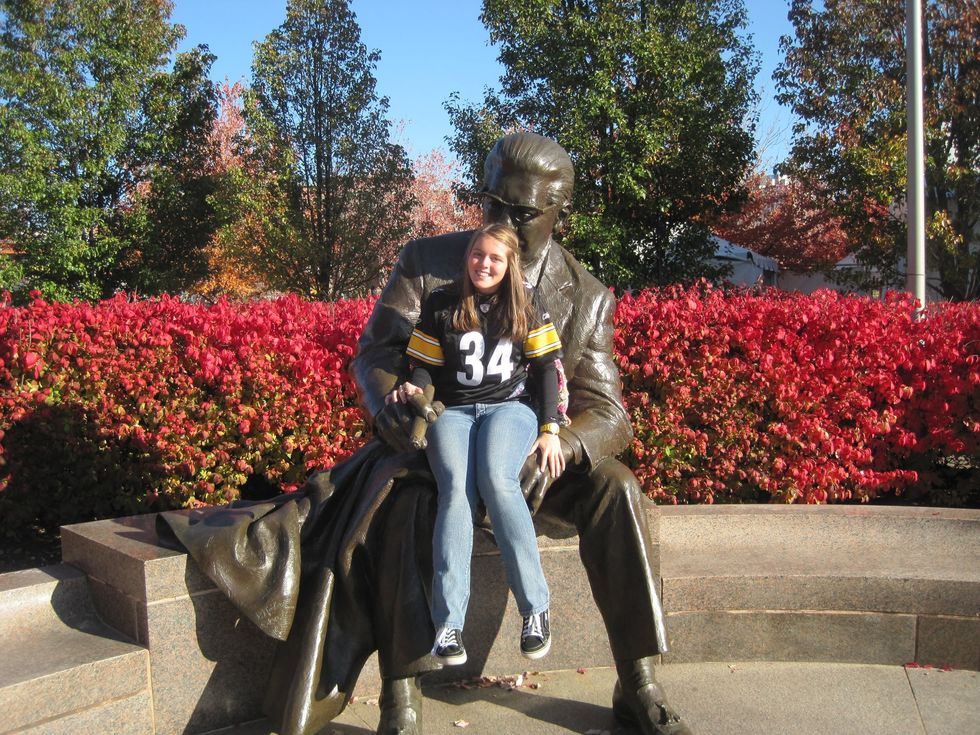 8. Whenever Mike Tomlin smiles your heart melts.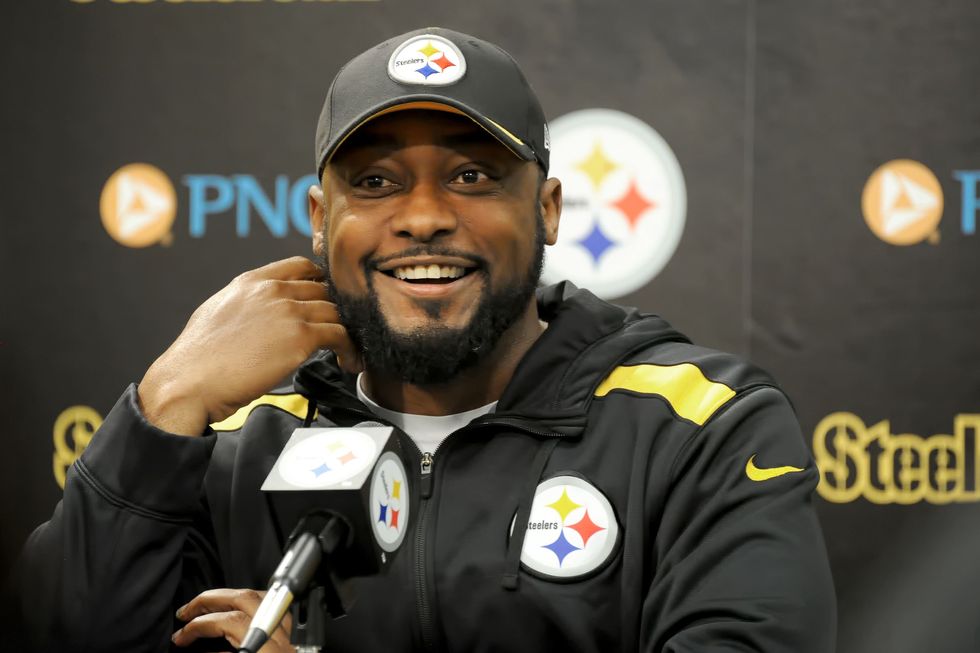 9. Your favorite place on earth is Heinz Field.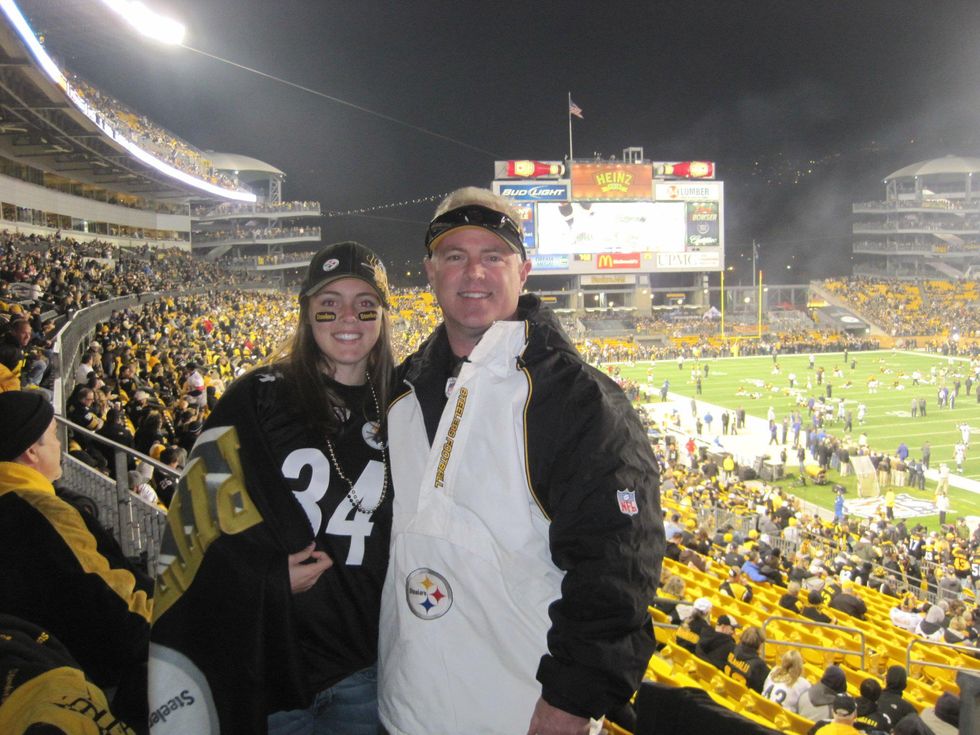 10 . You can wave your terrible towel like nobody's business.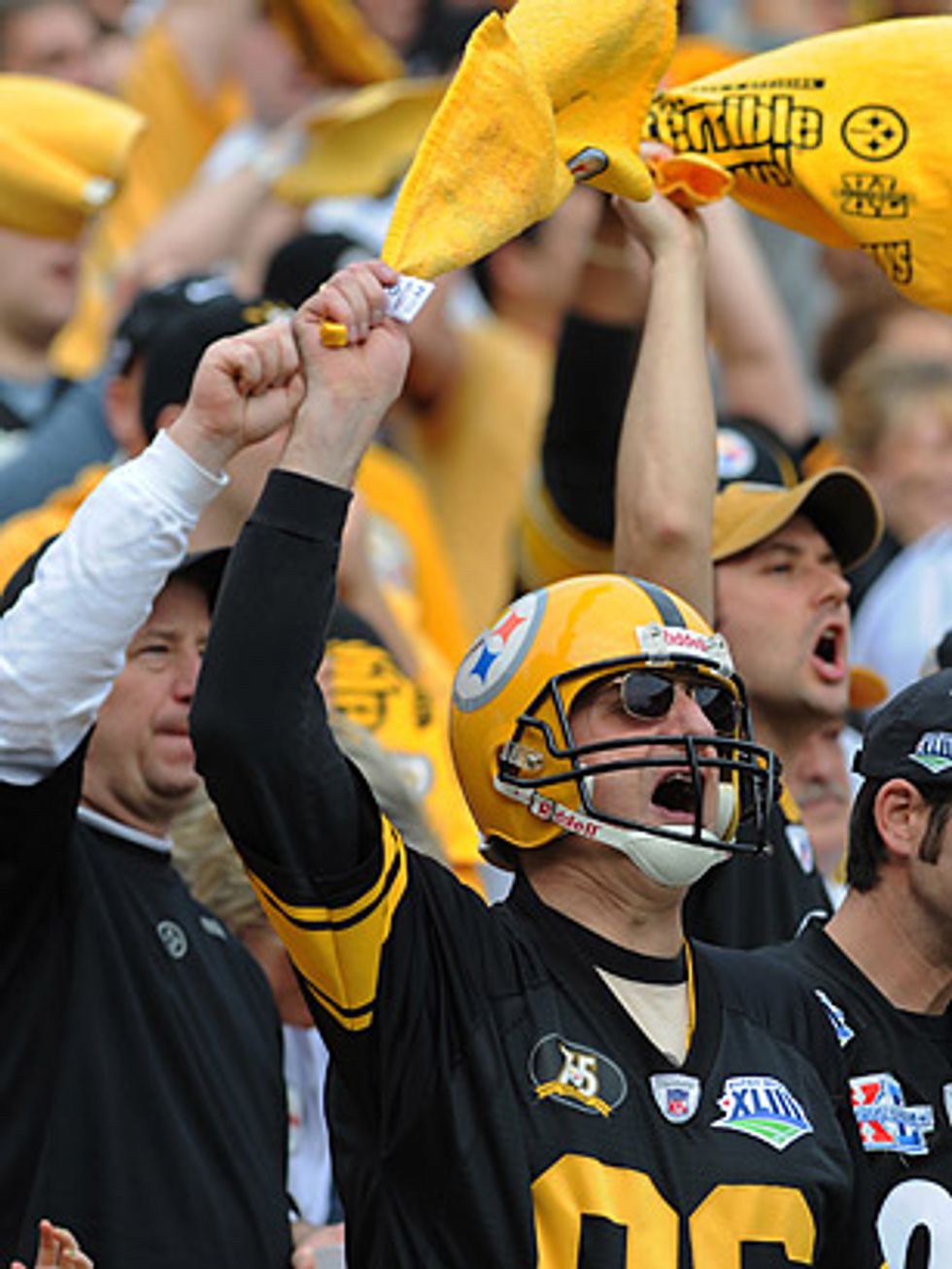 11. It kills you to see a former Steeler play for another team.
12. You get text message updates and have the Official Pittsburgh Steelers app on your phone as well as ESPN and NFL.

13. You can never have enough Steelers merchandise.
14. "The Dark Night Rises" is your favorite movie simply because it was filmed in Pittsburgh, Pennsylvania and has that one scene at Heinz field.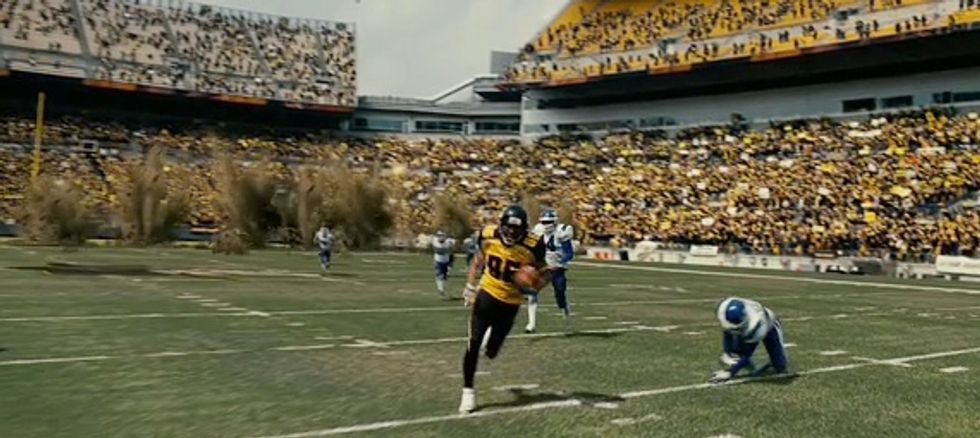 15. Losing before half time is the worst feeling, but hearing "Renegade" play during the third quarter always get's the crowd roaring again and lifts your spirits.

This is a tradition that started in the 2002 season playoffs where the crew controlling the JumboTron decided to play "Renegade" in the third quarter when the Steelers were behind. Fans decided to scream and cheer encouraging the players which led to a win. It has become a tradition to play "Renegade" at a home game when the Steelers are falling behind. Rumor has it that majority of the time the other team won't be able to score after "Renegade" has played.
16. "Black and Yellow" by Wiz Khalifa is one of your favorite songs.
17. You can list the Steelers players in the Pro Football Hall of Fame in alphabetical order.
In case you were wondering, they are Arthur Rooney, Bert Bell, Bill Dudley, Bobby Layne, Chuck Knoll, Daniel M. Rooney, Dermontti Dawson, Ernie Stautner, Franco Harris, Jack Butler, Jack Ham, Jack Lambert, Jerome Bettis, Joe Greene, John Henry Johnson, Johnny 'Blood' McNally, John Stallworth, Kevin Green, Lynn Swann, Mel Blount, Mike Webster, Rod Woodson, Terry Bradshaw and Walt Kiesling.
18. You're not the least bit surprised when you find out another celebrity is a Steelers Fan.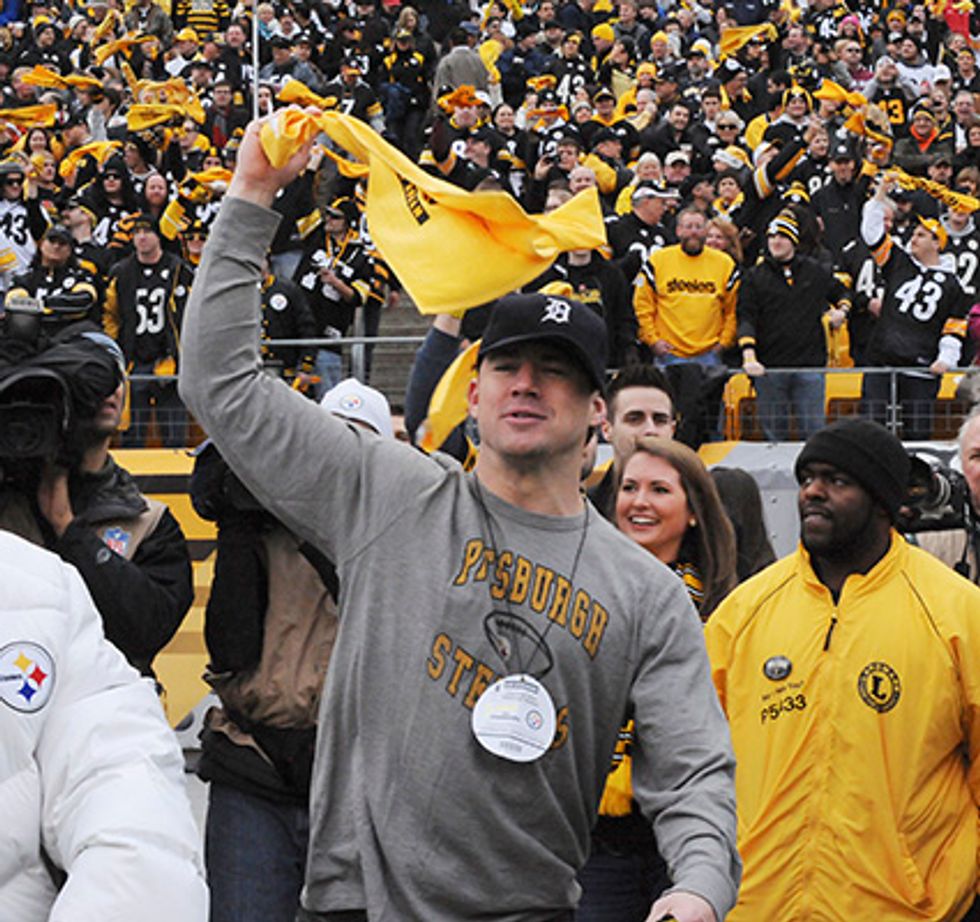 Channing Tatum isn't the only star who supports the Steelers, Garth Brooks, Mac Miller and Arnold Palmer are also known for being a member of Steeler Nation.
19. You can picture where you were and who you were with when the Steelers won their last superbowl.
Whether you live in Pennsylvania or around the world, Steelers Nation is a tight knit group and a fan can easily be noticed during football season. Here's to hoping we have a great 2017 Draft.