We as people take a lot of pride in our Halloween costumes these days. With so many parties, contests and Instagrammable opportunities, we have to be sure that we look good. There are great makeup tutorials on Youtube to help us perfect any look and Pinterest is full of creative DIY costume ideas. And for the most part, we do a pretty good job at the whole Halloween thing. But as hard as we may try, I think we all know who truly conquers the art of dressing up.
And that is dogs.
You may think that a blond wig looks adorable on yourself, but you are wrong because it would look even better on a Golden Retriever. I'm sure that pink tutu looks cute on your daughter, but let's be honest, a chubby Corgi would just pull it off better.
And those are just facts.
Here are 19 dogs that have come to steal the costume contest right out from underneath our feet and there is absolutely nothing we can do about it.
1. A loofah pup who knows the importance of exfoliating.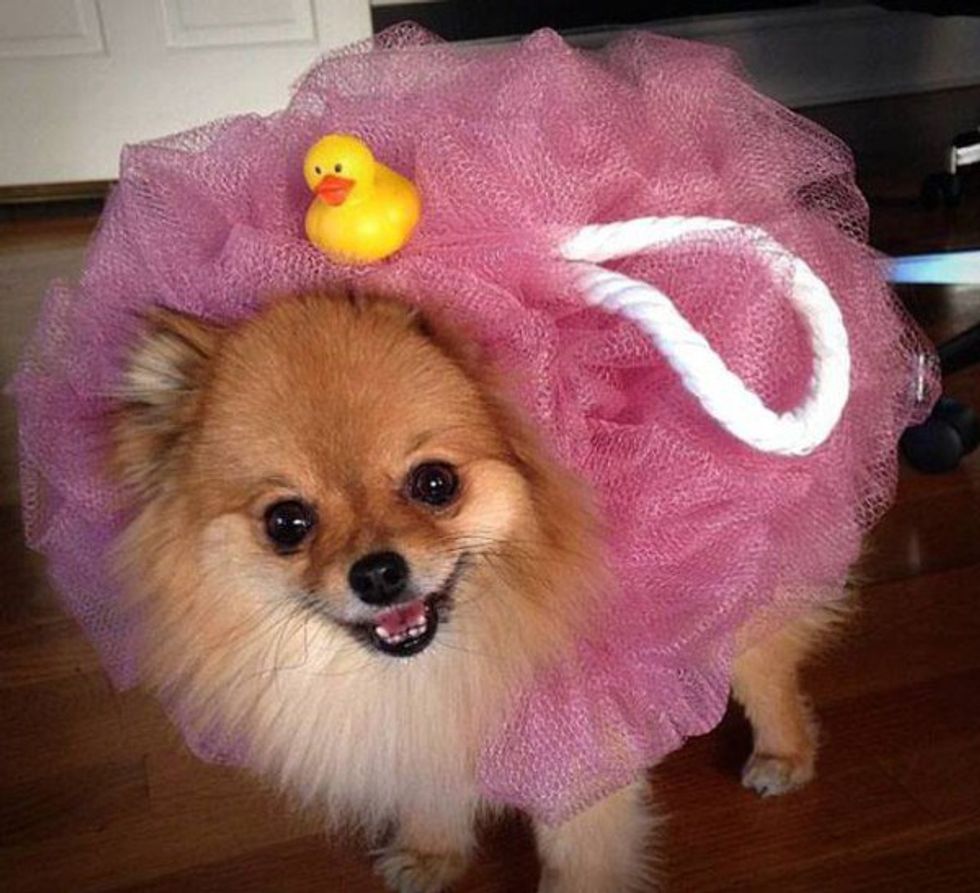 2. This tiny pilgrim who is wearing the smallest hat I have ever seen.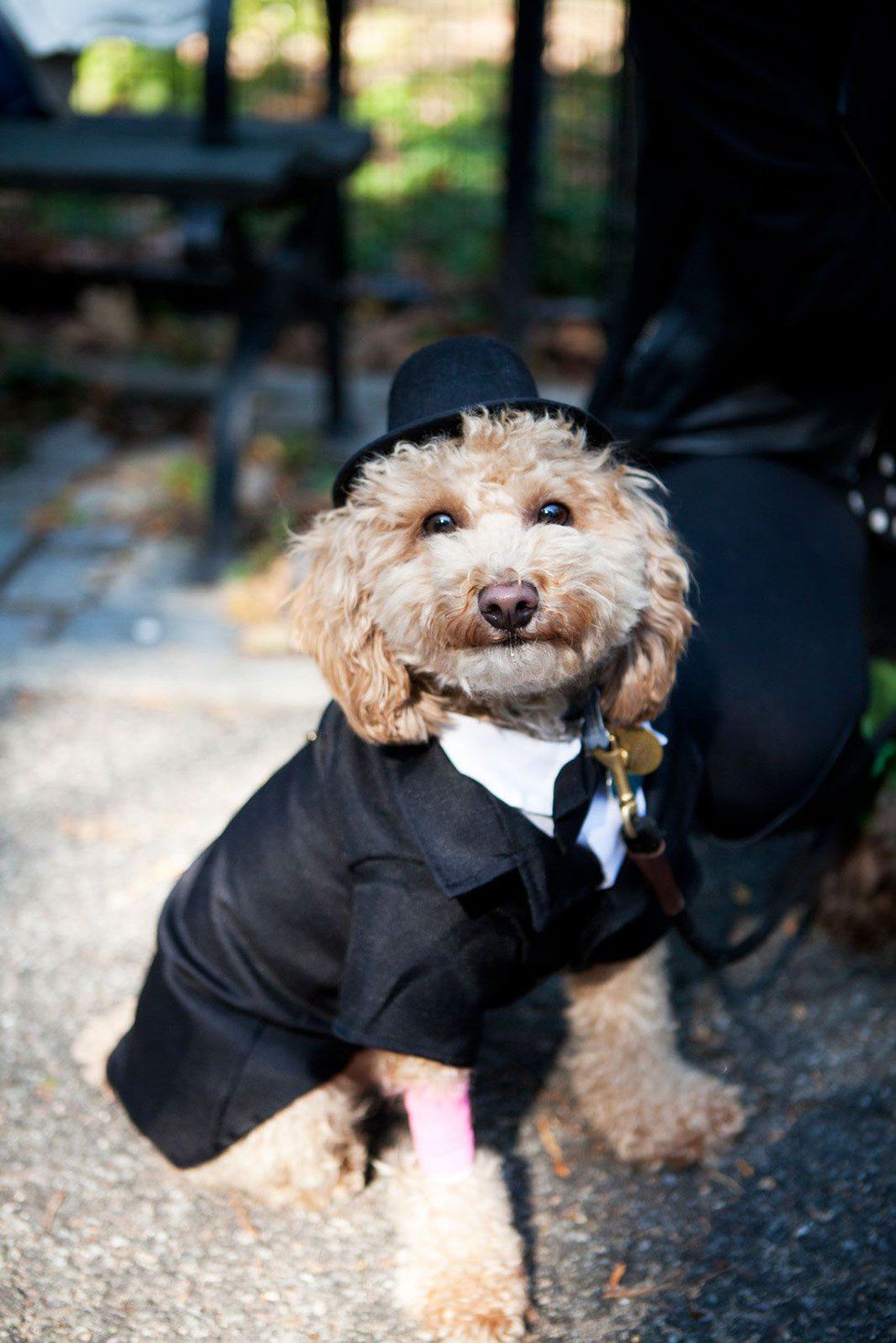 3. A little brown football that I could never kick.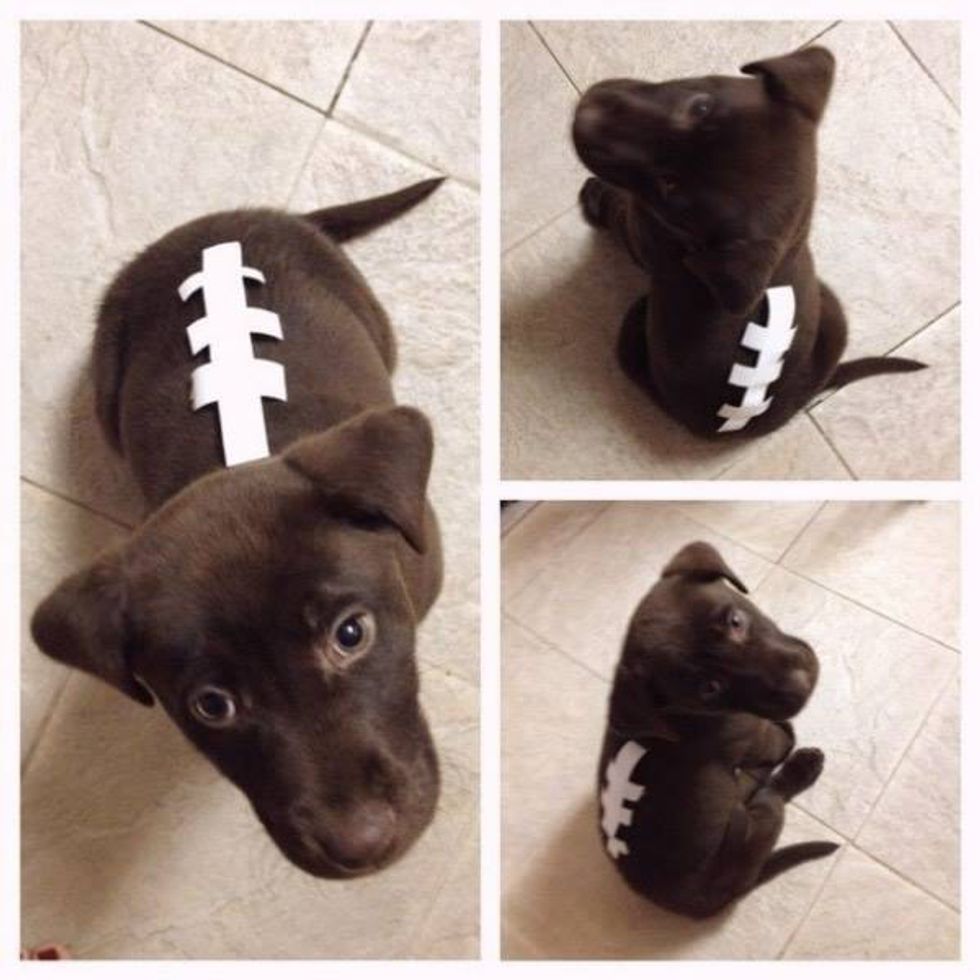 4. This big guy who has better hair than me.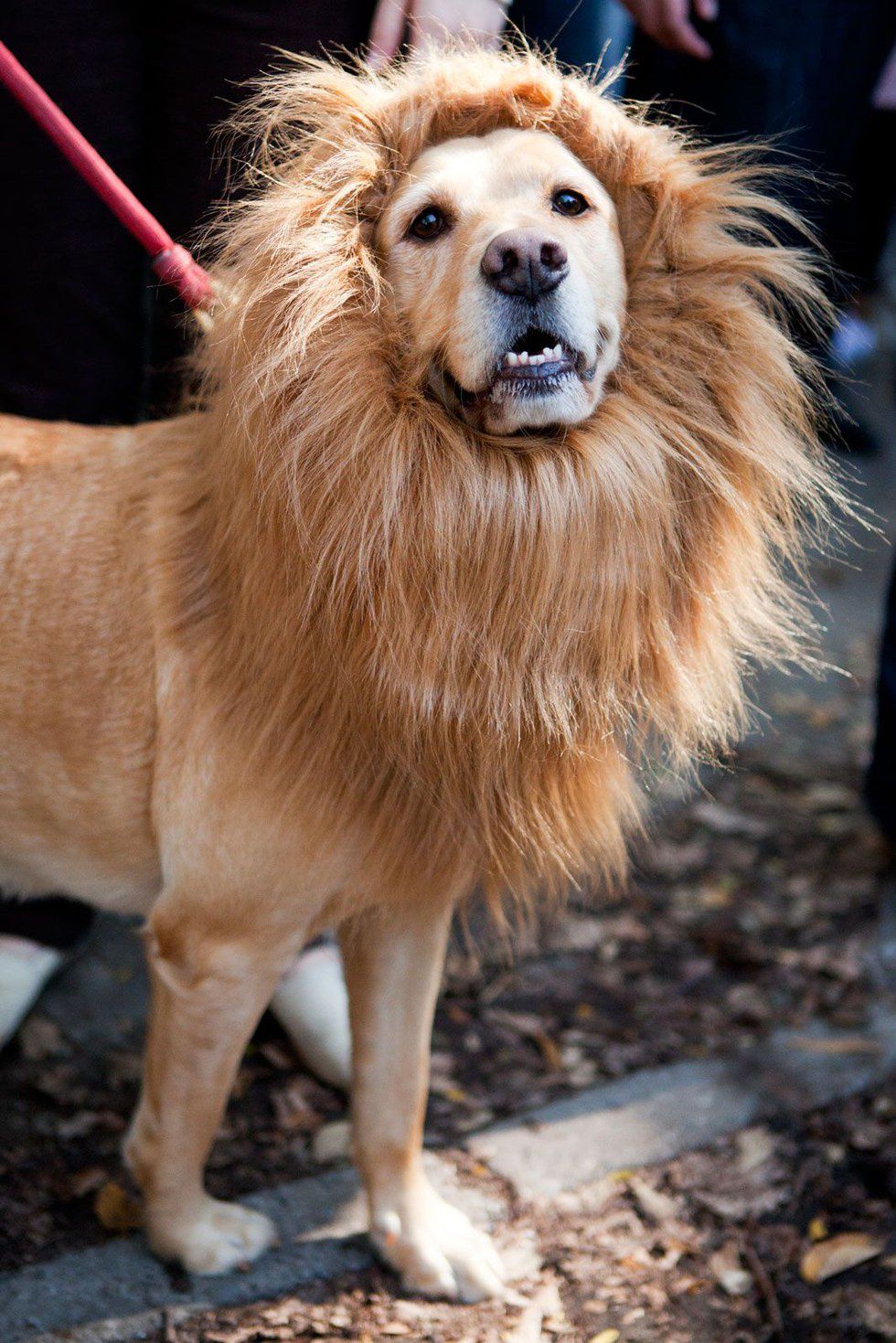 5. An Army dawg with a really cute underbite.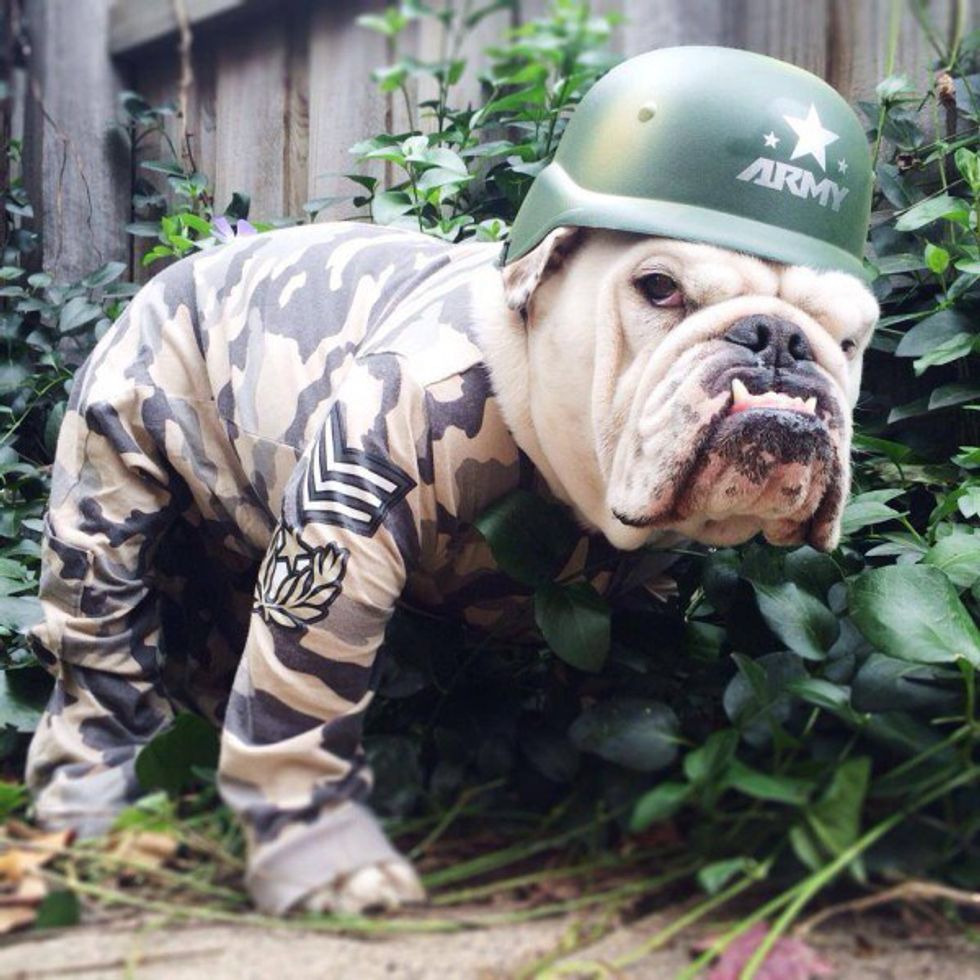 6. A little firecracker and his tiny tongue.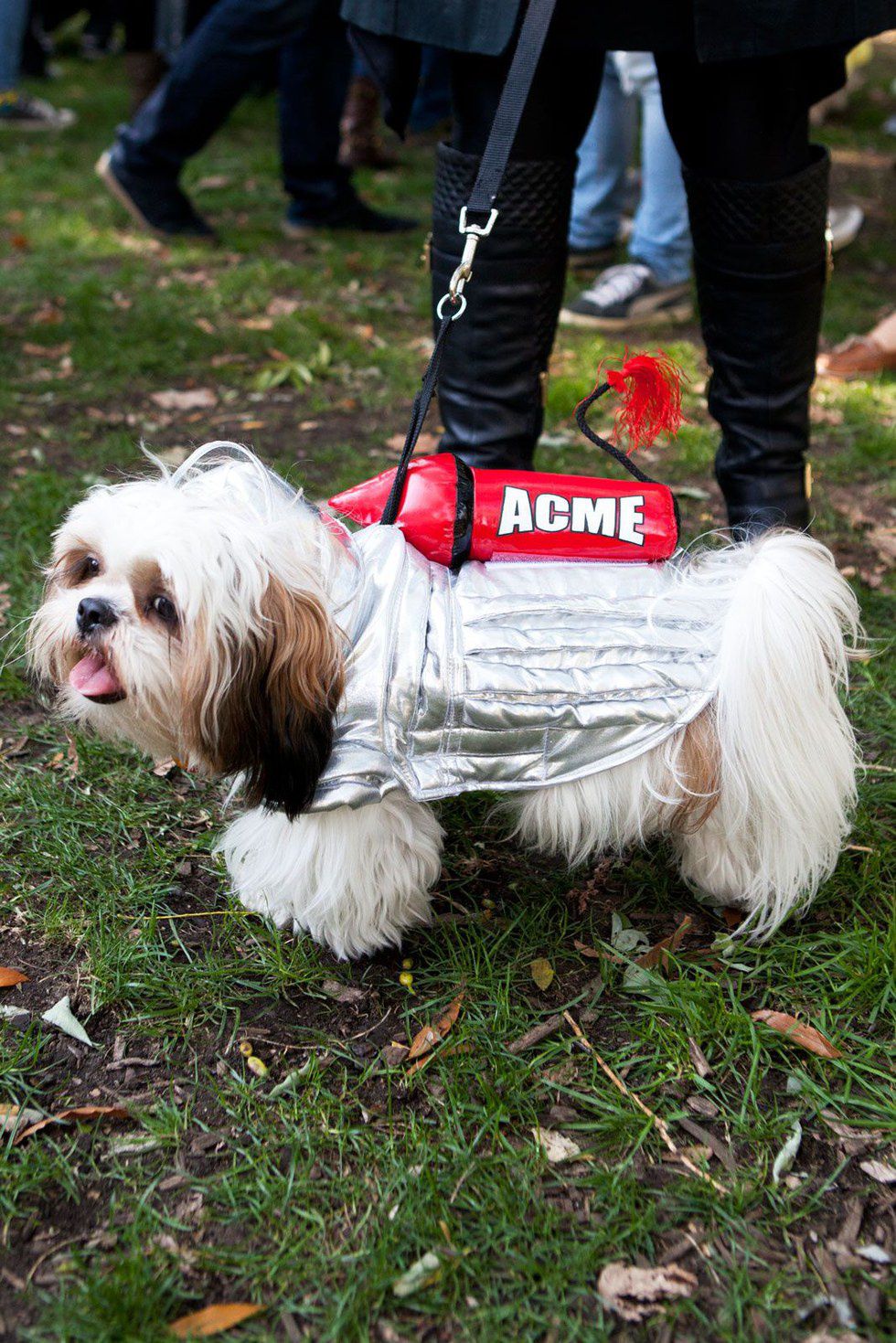 7. A tiny pup working to keep the family farm running.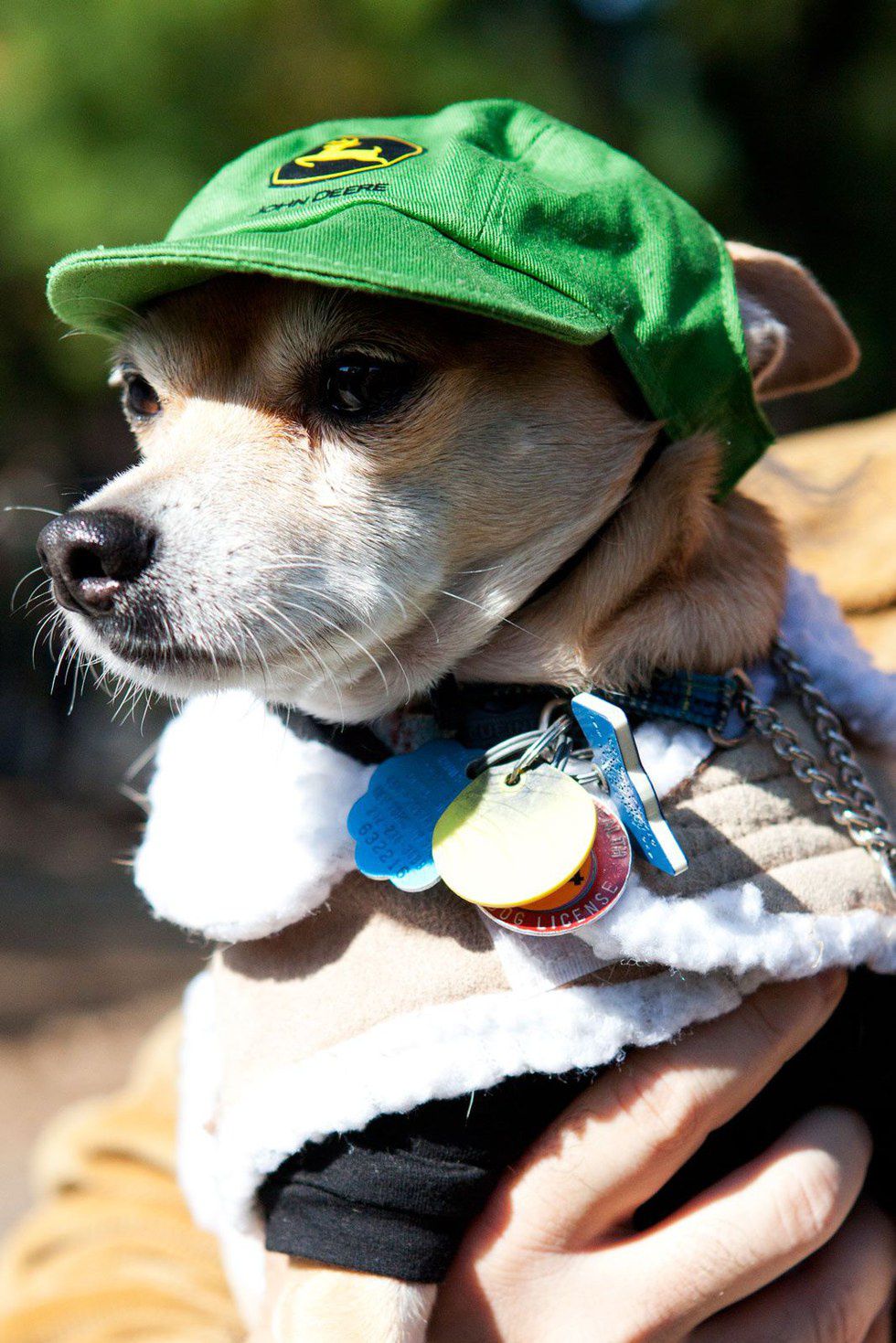 8. This UPS pupper with a special delivery.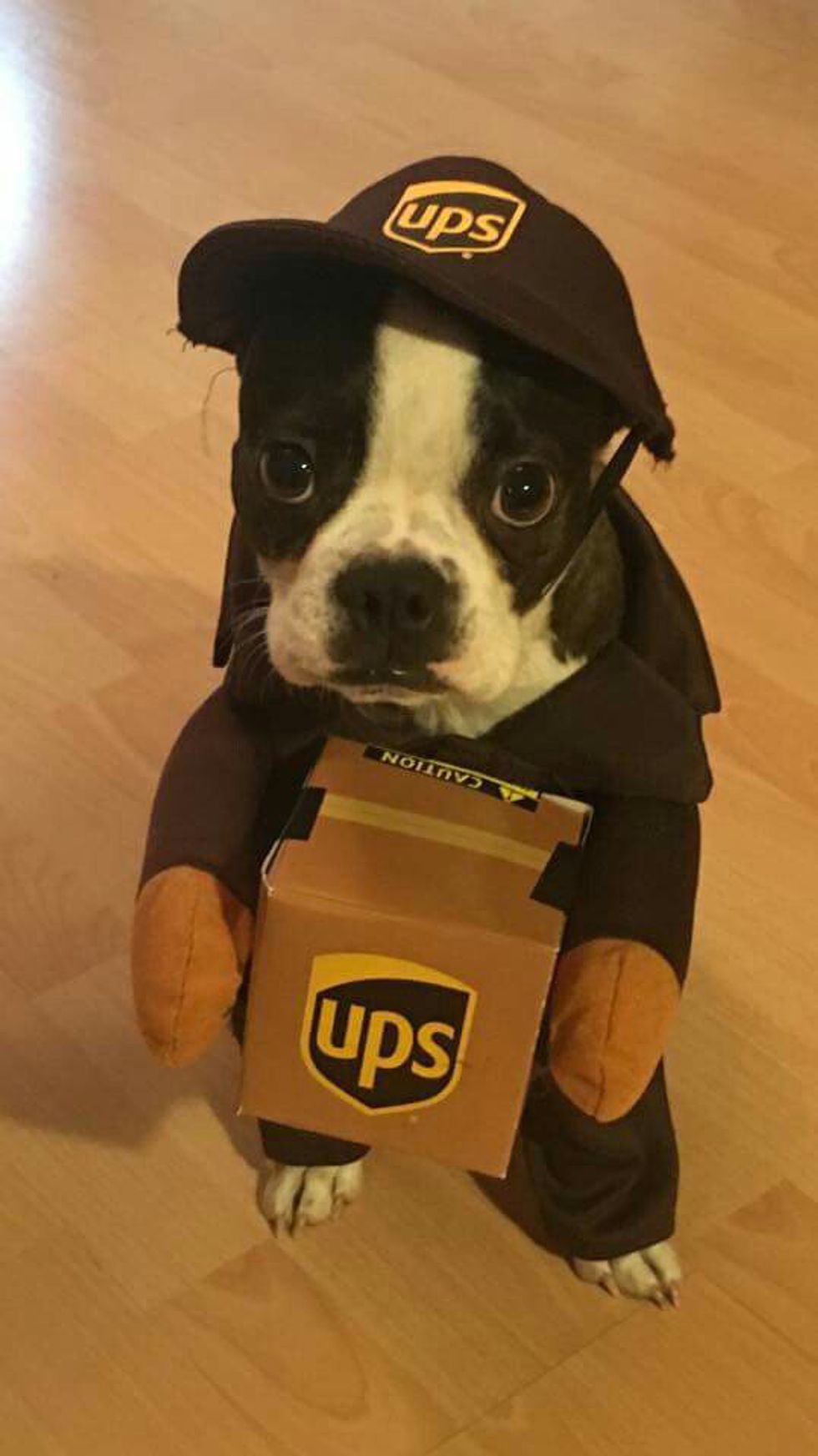 9. A tiny pup with a tinier pup on her pink skirt.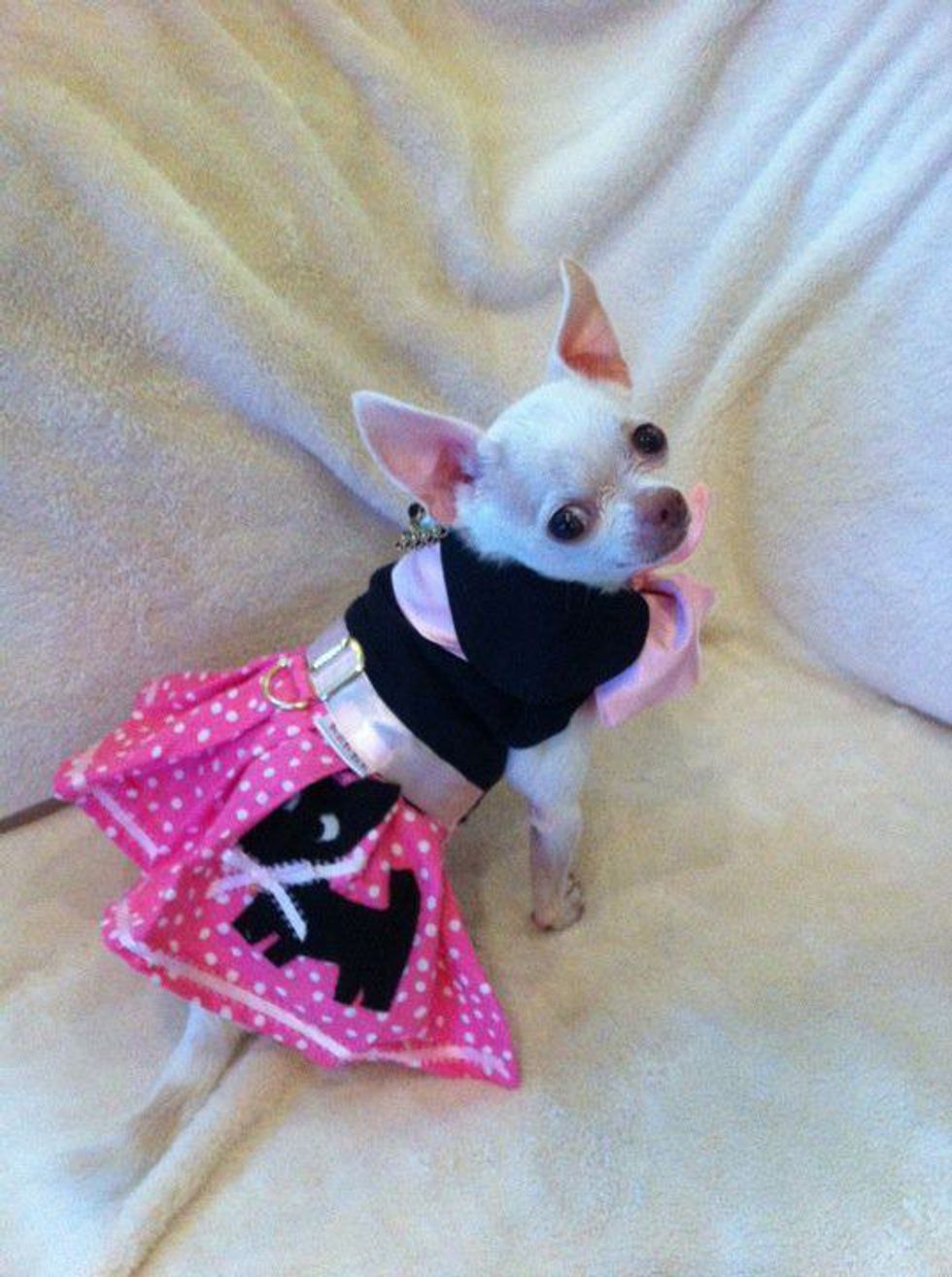 10. This pumpkin spice cutie.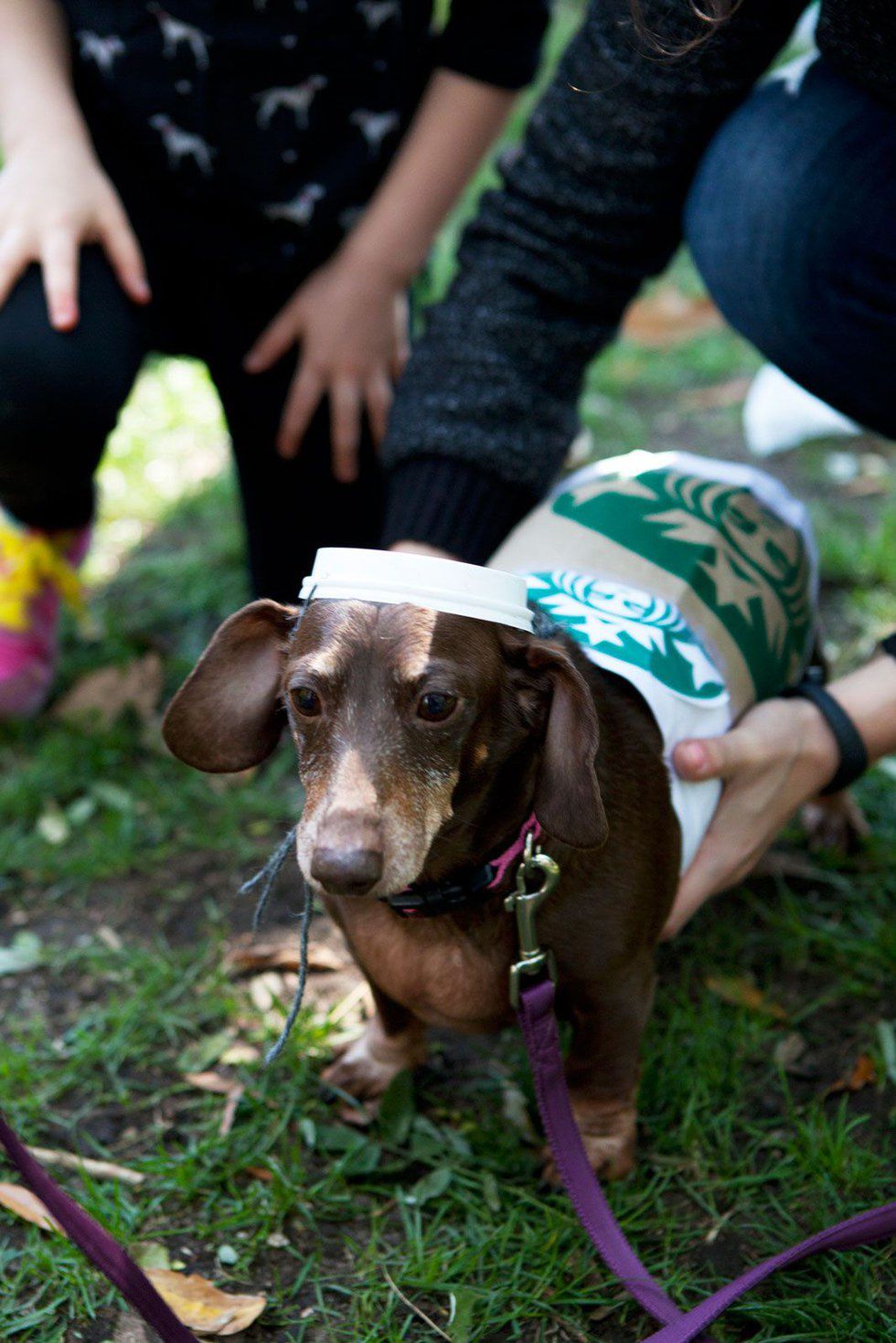 11. This fluffy guy who can rhyme.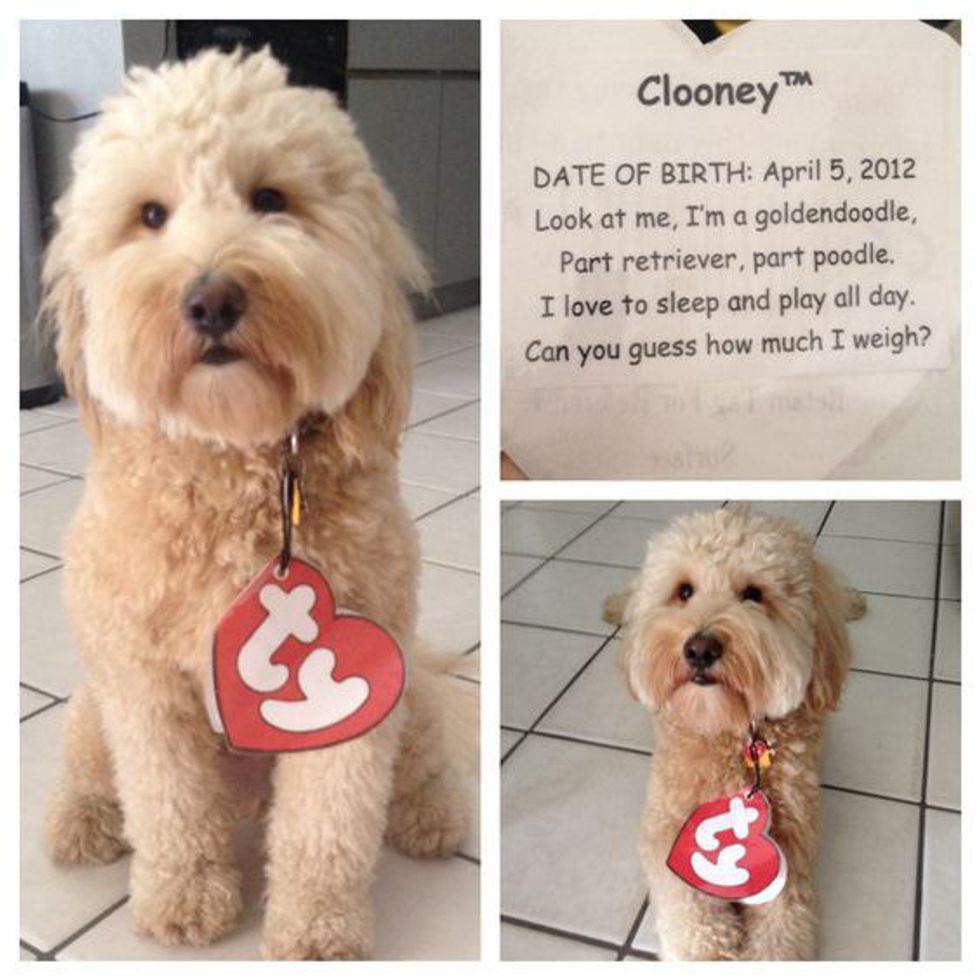 12. A dog who passed Anatomy with flying colors.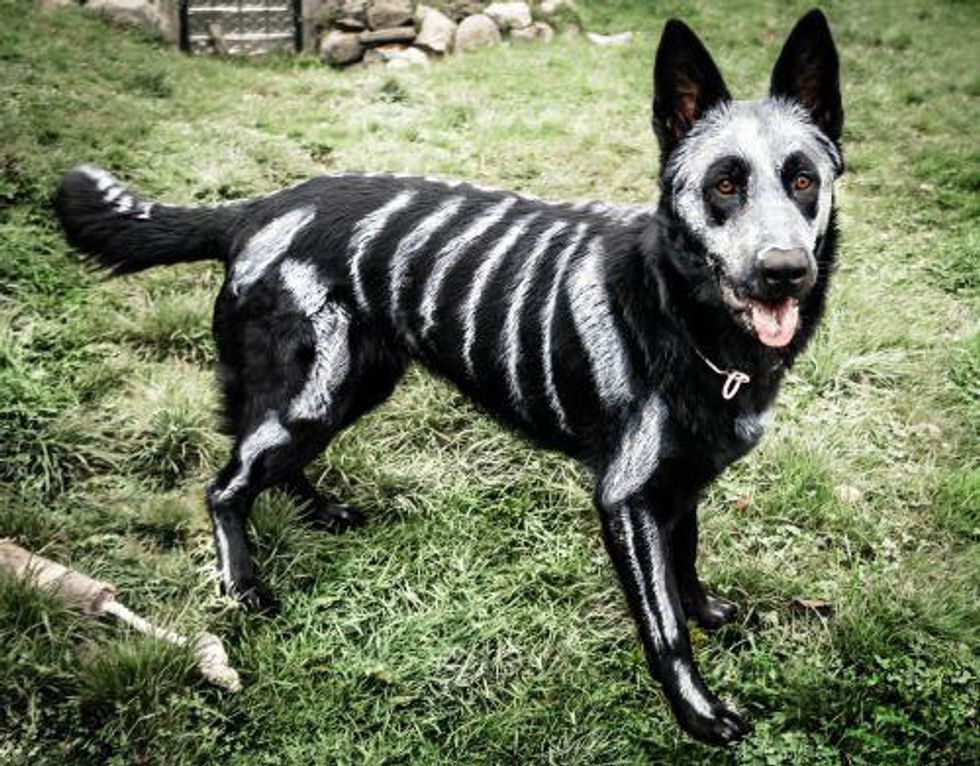 13. It's a pupcake and I don't know if I could even come up with a better play on words.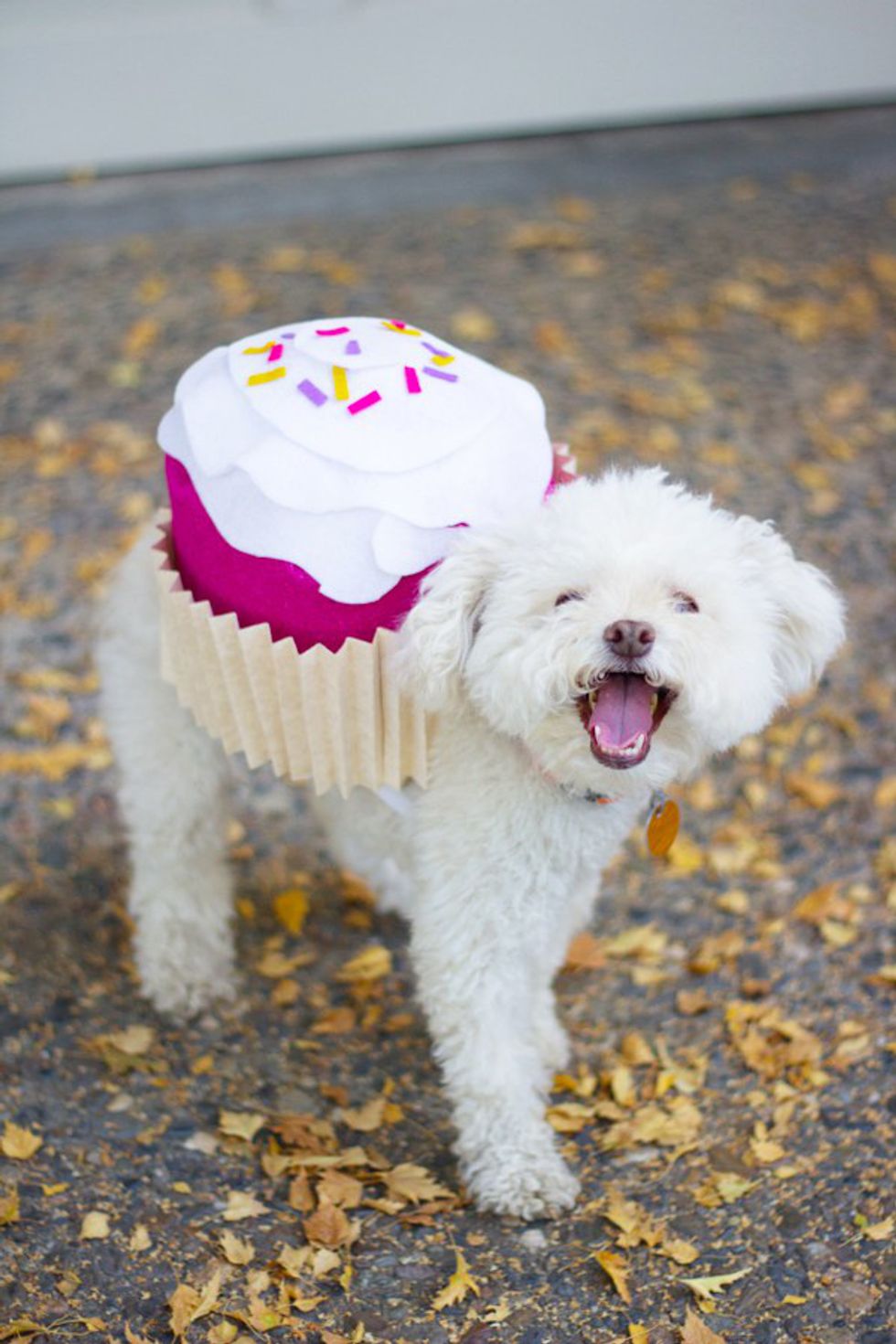 14. This pinata pup who would have a huge problem with you swinging a stick at him.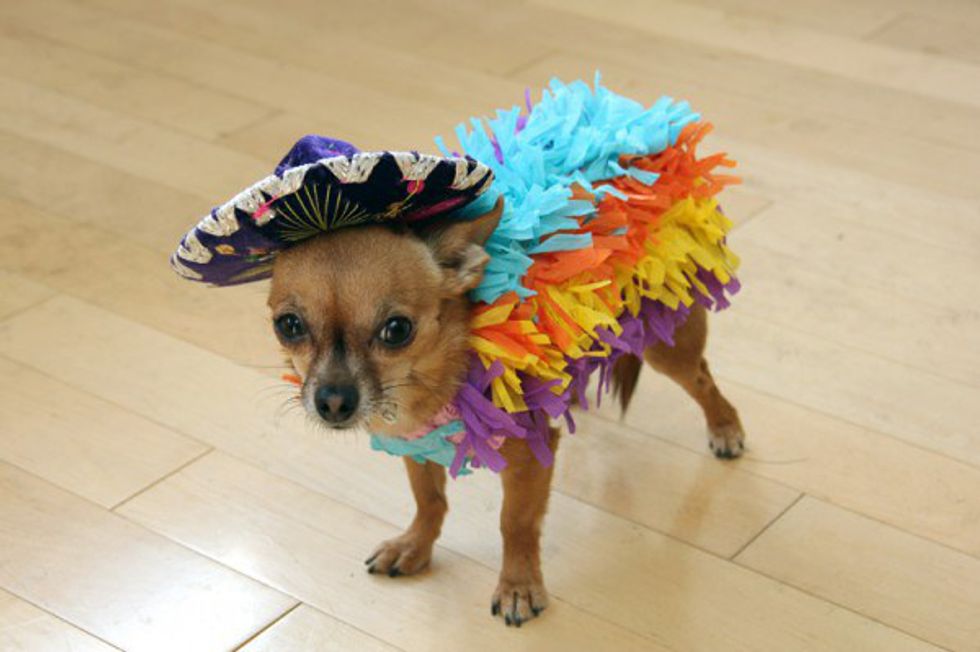 15. This doggy just wants to Make America Great Again.

16. A little guy who loves kisses.

17. A flower pup in full bloom.

18. And this banana dog that is really enjoying his day.

Happy Halloween!