Long Island is full of fun and exciting places to explore. If you like to try new things and are up for an adventure, take a look at these 16 stops to make on Long Island during summer 2016. Here are just a few of the many amazing hot-spots the Island has to offer, and if you have been to any of them, you can agree they are a must see. I hope you're hungry because I had to throw in a few fan favorite eateries as well.

1. Flo's Luncheonette
[rebelmouse-proxy-image https://media.rbl.ms/image?u=%2Ffiles%2F2016%2F05%2F07%2F635981863221098908855120230_635981863212618825-514838584_article%25201.jpg&ho=https%3A%2F%2Faz616578.vo.msecnd.net&s=1004&h=87d0d8b346ee5cf0236893f15237e9d7c3af85b60f49a256733cc6dfad6bd37c&size=980x&c=1670643251 crop_info="%7B%22image%22%3A%20%22https%3A//media.rbl.ms/image%3Fu%3D%252Ffiles%252F2016%252F05%252F07%252F635981863221098908855120230_635981863212618825-514838584_article%2525201.jpg%26ho%3Dhttps%253A%252F%252Faz616578.vo.msecnd.net%26s%3D1004%26h%3D87d0d8b346ee5cf0236893f15237e9d7c3af85b60f49a256733cc6dfad6bd37c%26size%3D980x%26c%3D1670643251%22%7D" expand=1 original_size="1x1"]
Since 1926, Flo's Luncheonette has been serving burgers and shakes to countless beach goers. This cute snack shack makes spending the day at Corey Beach super sweet. Flo's have numerous flavors of ice cream that can be scooped into a cup or cone and even blended into a signature shake. Although I had to mention dessert first, Flo's does have a large menu that everyone will surly find a favorite on. Sadly they are only open during the summer season, so make your way down to this adorable and delicious luncheonette the next time you have a sunny day off from work.
302 Middle Rd, Blue Point, NY 11715
2. Avalon State Park & Preserve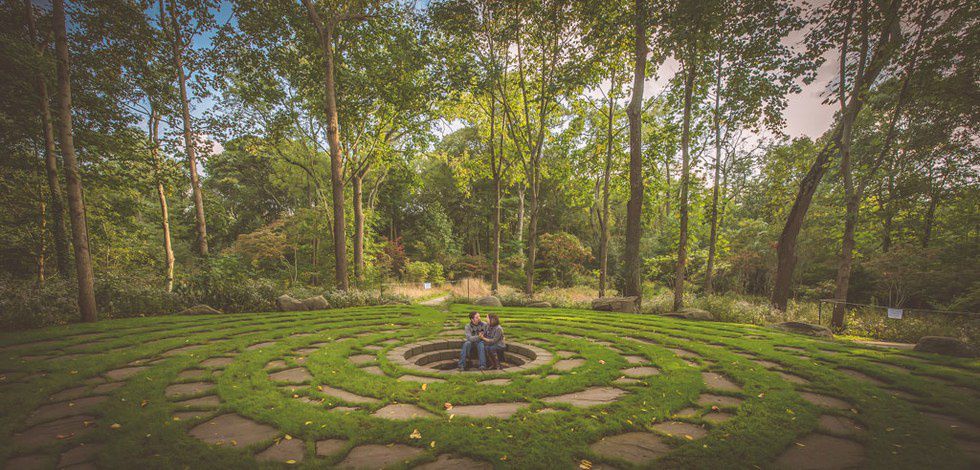 This park is the place to let your adventurous side shine through. There are acres of land to explore with countless walking and biking trails. Don't worry, you can pick up a map in the office if your sense of direction is just as bad as mine. Enjoy all the blooming flowers and landscapes of some of the most well preserved land on Long Island. Dogs are welcome so you can bring your best friend or your other best friend.
Harbor Rd, Stony Brook, NY 11790
3. Little Vincent's Pizzeria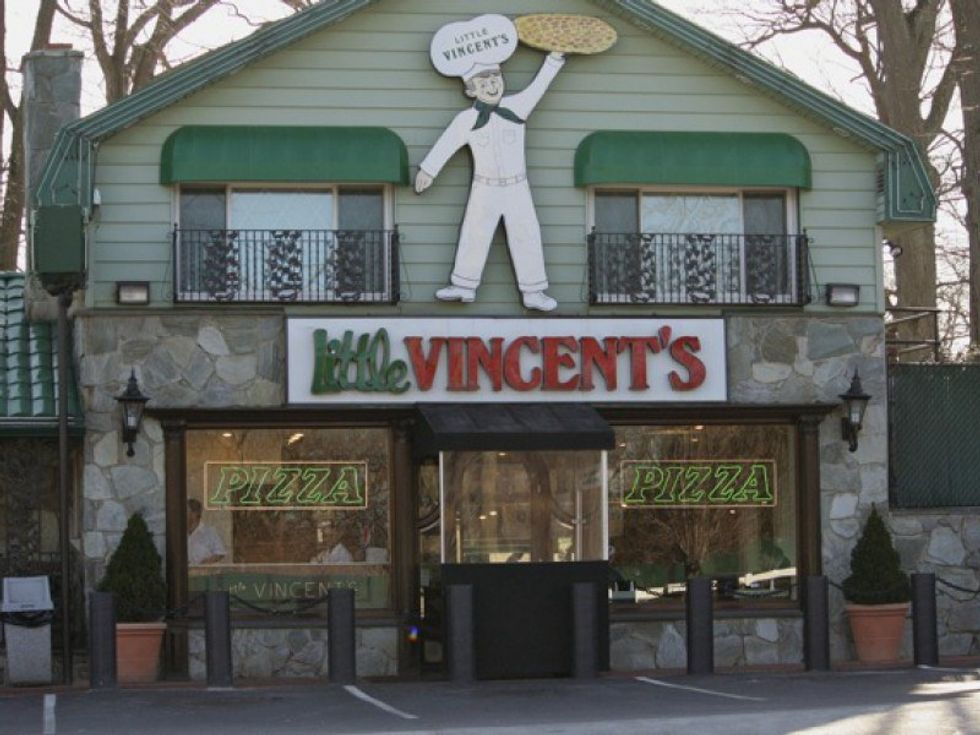 With three amazing locations and open hours as late as 2 a.m., there is never a bad time to crave pizza. Little Vincent's is a Long Island favorite, dishing out Neapolitan pies and their specialty cold-cheese slices. Each pie is made fresh for you upon order and is overwhelmingly delicious. The crust is always crispy and the cheese is, well, the cheesiest. When you are out late with your friends and diner just isn't cutting it anymore, head over to Little Vincent's. You will not be disappointed.
329 New York Ave, Huntington, NY 11743
1399 2nd Ave, New York, NY 10021
324 Smithtown Blvd, Lake Ronkonkoma, NY 11779
4. Pirates Cove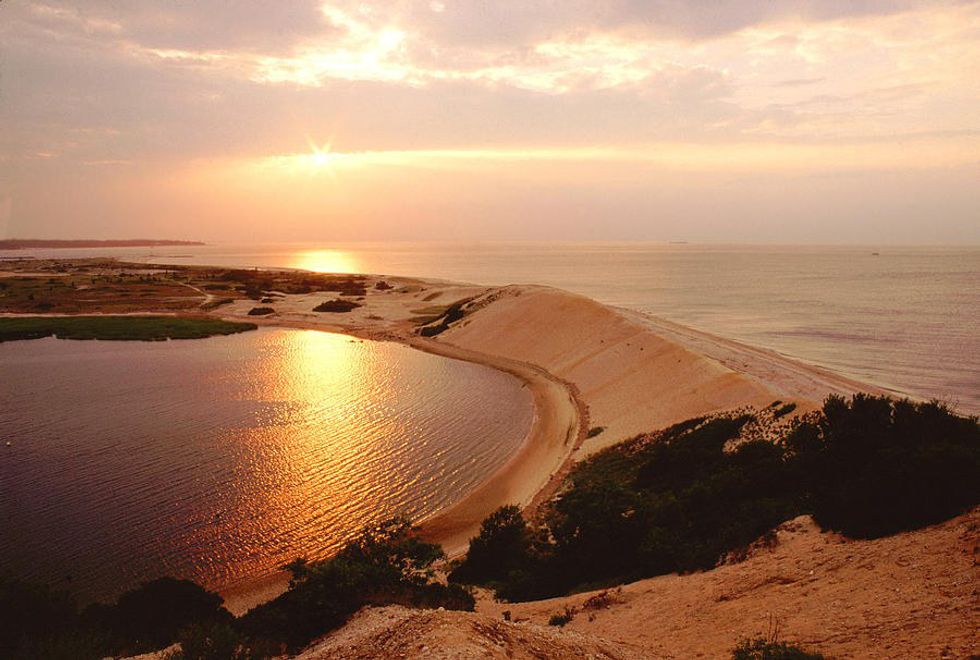 If you want to have a little escape this is the hide away for you. This is one of Long Island's best kept secrets and is a little hard to find but once you find it you'll never want to leave. This is the place you want to be to watch the sunrise and sunset everyday this summer. Bring your friends and stargaze all night at this hidden treasure overlooking Port Jeff Harbor.
617 N Bicycle Path #11, Port Jefferson Station, NY 11776
5. Toast Coffee House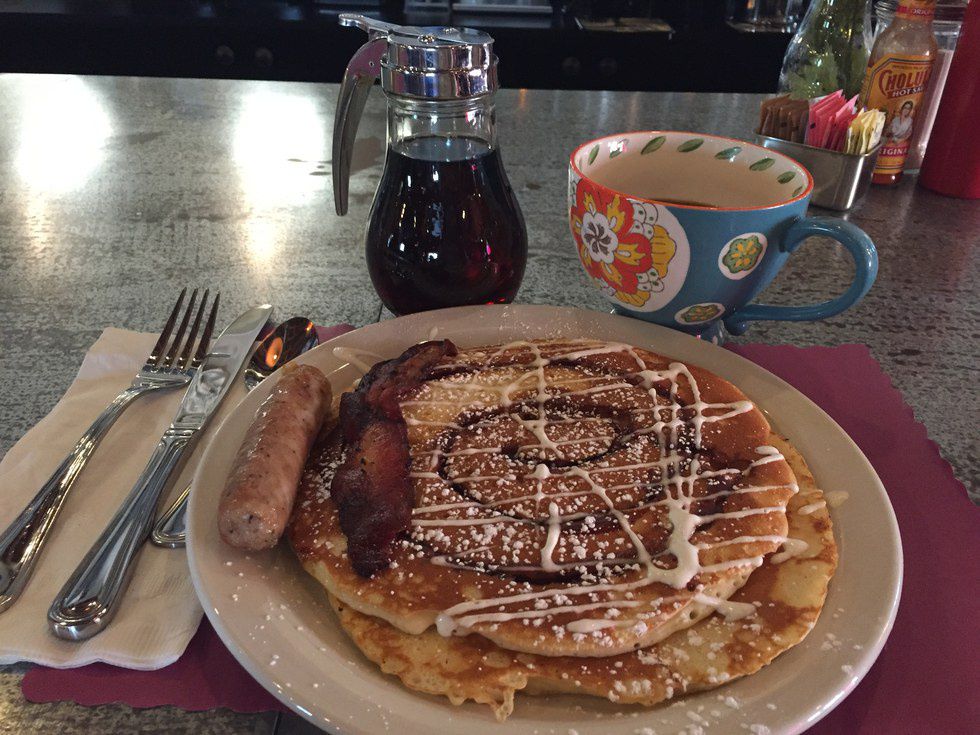 Breakfast is the most important meal of the day but it can also be your favorite meal of the day if you have it at Toast. This cute little coffee shop blows away any Starbucks in your neighborhood. Toast is a unique hang out that serves up some of the most mouthwatering breakfast. Have you ever thought of putting cookie dough and pancakes together? Because they have and let me tell you, it is heavenly. Don't worry they have healthy options too! They also specialize in organic omelets!
242 E Main St, Port Jefferson, NY 11777
6. Long Island Game Farm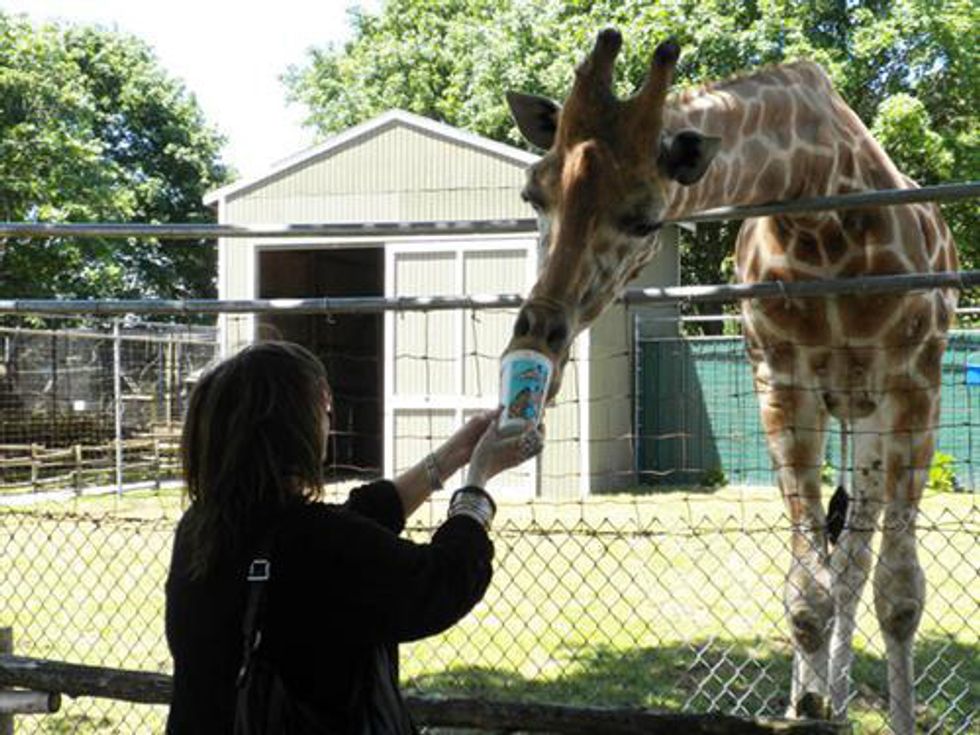 Founded in 1970 the Long Island Game Farm is home to a verity of wild life animals. People travel to the farm to get a firsthand look at some of the worlds most loved creatures. Giraffes, lemurs, camels, ostriches and zebras are just some of the animals you will have opportunity to see at the game farm. There are shows daily and a café for you and the family to get a bite to eat and maybe after you can hand feed a giraffe.
489 Chapman Blvd, Manorville, NY 11949
7. Magic Fountain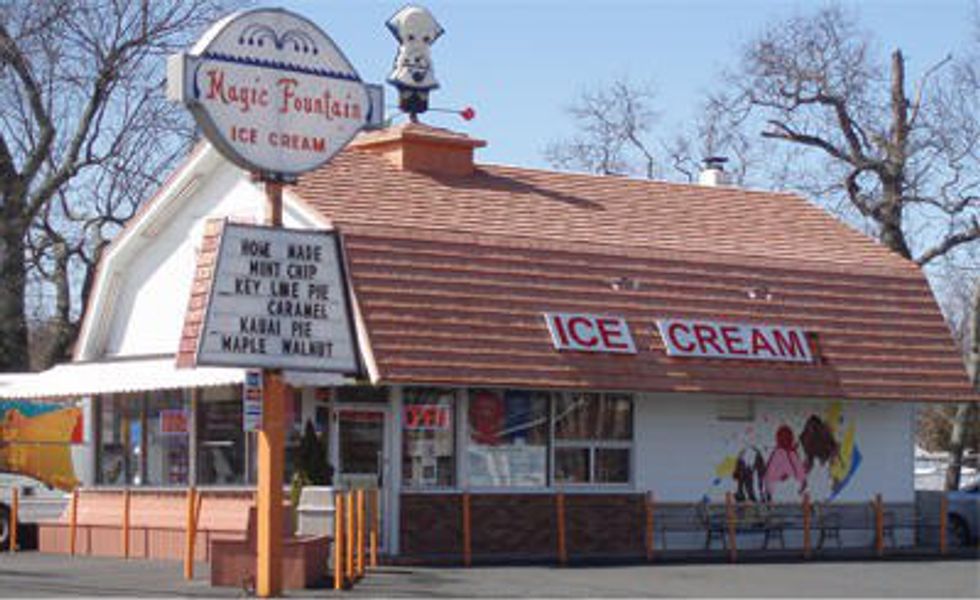 This barn-shaped ice cream shop will surely catch your eye as you drive by but once you taste their original flavors it will capture your heart too. The Magic Fountain was once a Dairy Queen, but in 1977 it became home to some of the most delectable treats you will ever eat. With over 35 different flavors of homemade ice cream choosing which to get will seem impossible. For those that don't like to choose, much like me. I recommend "Lots of stuff", a mixture of vanilla ice cream, cookie dough pieces, brownie bites, m&m's and hot fudge swirls. You will not leave hungry because the quantity of their ice cream is just as great as the quality of their ice cream.
9825 Main Rd, Mattituck, NY 11952
8.United Skates Of America Roller Rink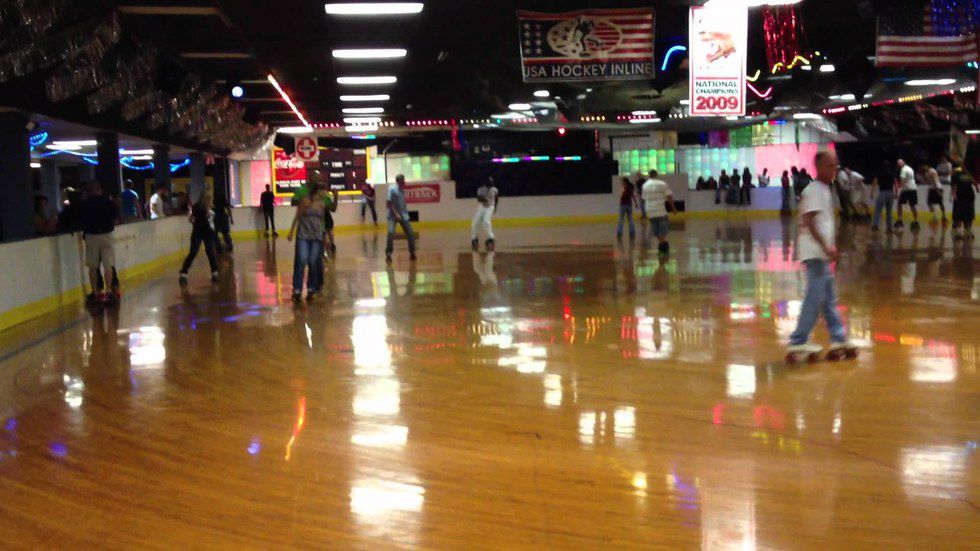 If you're like me and constantly feel as if you were born in the wrong era check out this hot-spot. The United Skates of America is an indoor roller rink for all ages. You can rent roller blades or roller skates and glide the night away listening to today's hit and even some oldies. If you don't know how to roller skate don't sweat it, no one really does. There are themed parties open to the public and all you can eat pizza!
9. Dinner by the Sea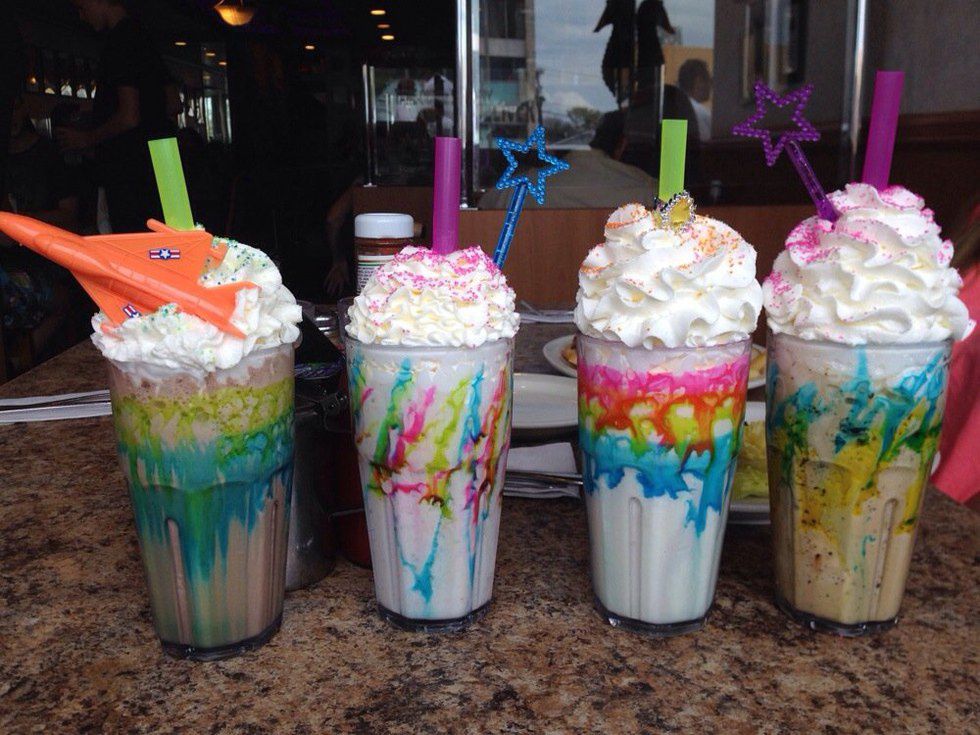 Life is much more exciting when you live it in color and diner by the sea offers you every color of the rainbow in their famous milkshakes and even in their pancakes. Each milk shake is a world of colors and sweet in every sip. They would not be complete without whipped cream and a prize. Yes, every milkshake has a prize and yes, you can be excited about it even if you are an "adult".
260 E Park Ave, Long Beach, NY 11561
10. Jones Beach Theater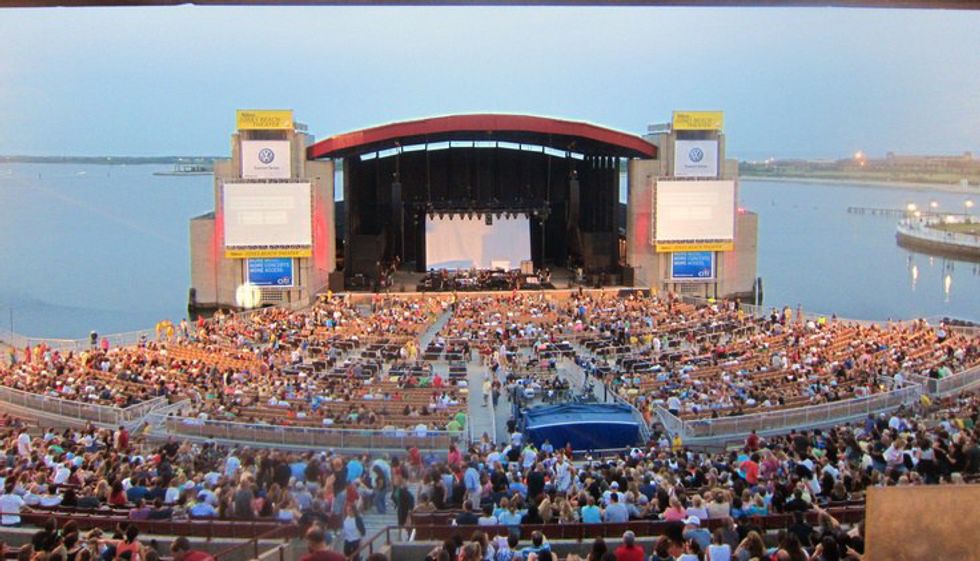 If you have never seen a concert at Jones Beach, you have to open a new tab and purchase tickets now! This theater has 15,000 seats and host some of the most memorable concerts. Artists such as Jimmy Buffet, Rascal Flatts, Florida Georgia Line and Wiz Khalifa will all be performing this summer. Radio stations like 106.1 BLI and Billboard Hot 100 also bring your favorite performers to Jones Beach in concert series. You will have a blast. Grab your friends and a light jacket, it can get windy.
1000 Ocean Pkwy, Wantagh, NY 11793
11. Crazy Beans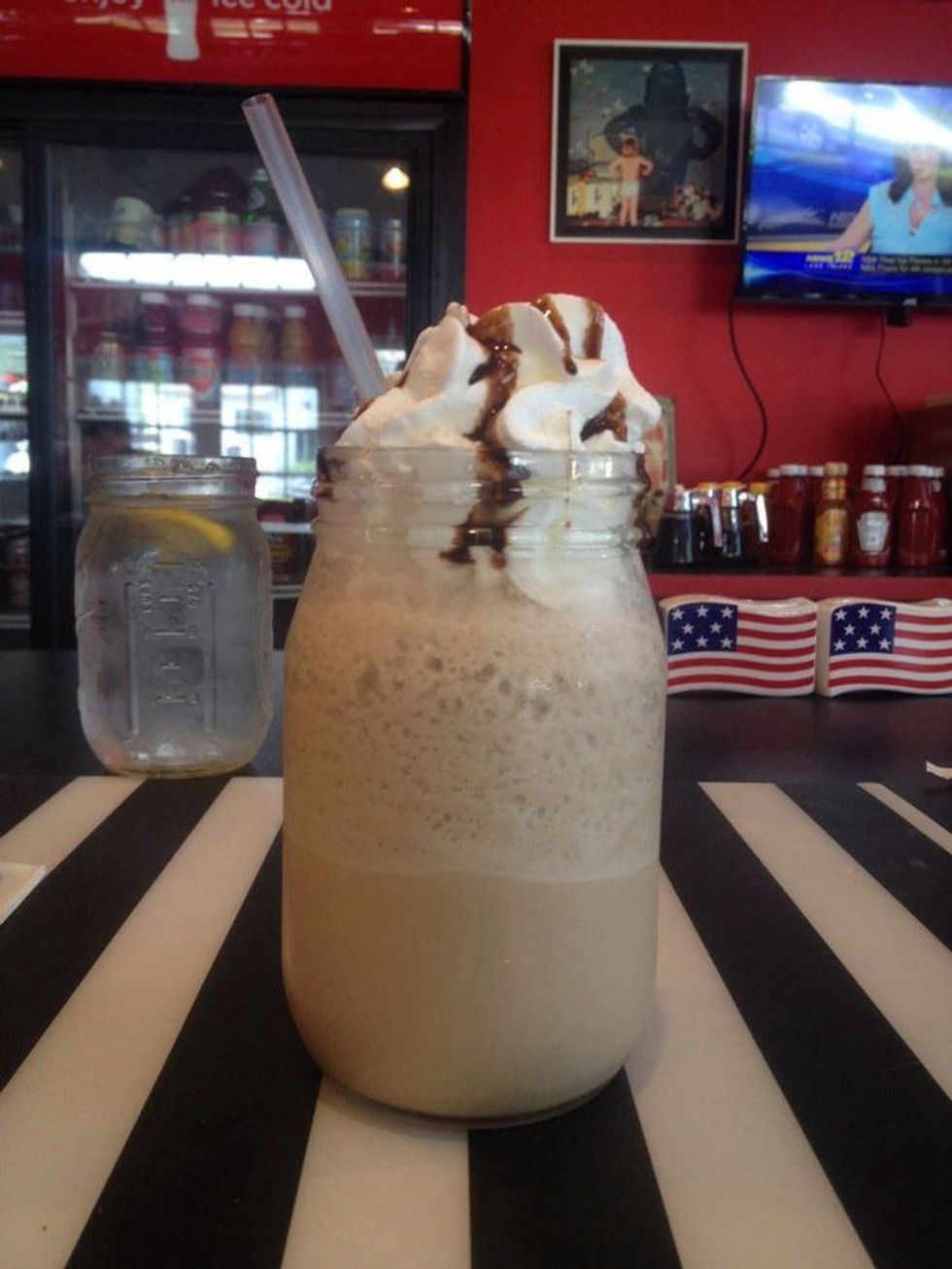 If you love coffee and mason jars, this is the place for you. Crazy beans is the perfect place to grab breakfast or lunch. How about brunch? The atmosphere gives you a 50's diner feel with black and white tile floor and bright red walls. They offer a wide range of just about everything but the most impressive verity they offer is that of lattes. There are about 30 different flavors, now that's alotta latte. If you order one don't forget to Instagram a picture of your mason jar topped with whipped cream to the sky.
465 NY-25A, Miller Place, NY 11764
97 Main St, Stony Brook, NY 11790
12. Planting Fields Arboretum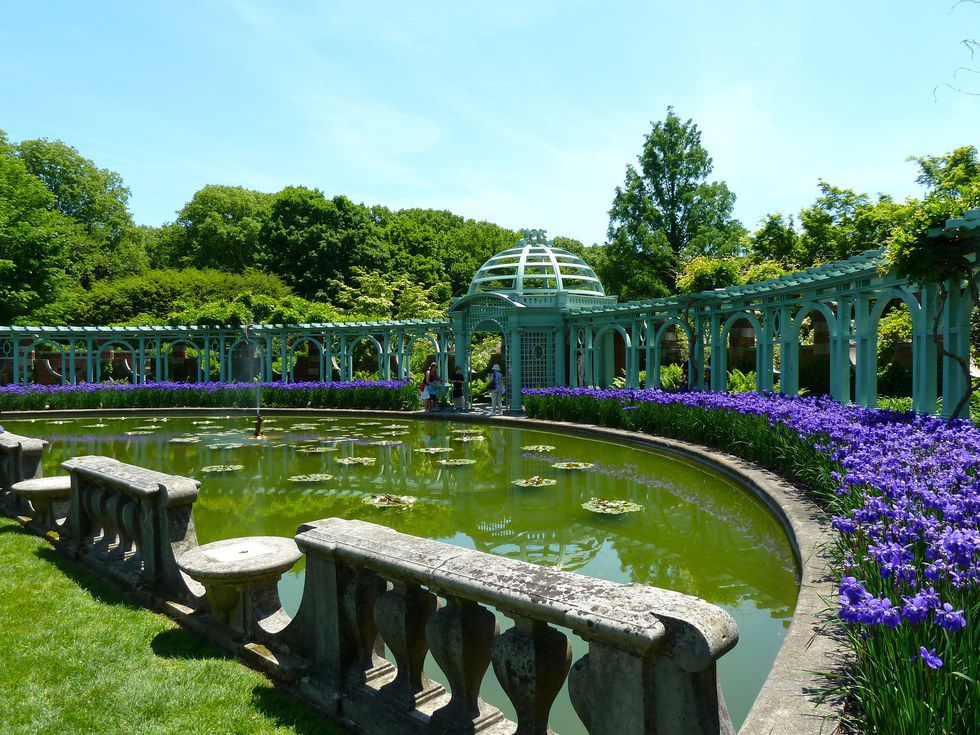 409 acres of pure beauty is waiting to be explored at Planting Fields Arboretum. There are historic buildings, landscapes, rolling lawns, formal gardens, hiking trails and specimen plantings. The two main green houses at the Arboretum also house some stunning flowers. The land is so magnificent that you will find yourself walking through fields of flowers for hours. Many couples get married on the premises because it is the perfect location for photo-opps.
1395 Planting Fields Rd, Oyster Bay, NY 11771
13. Sag Harbor Observatory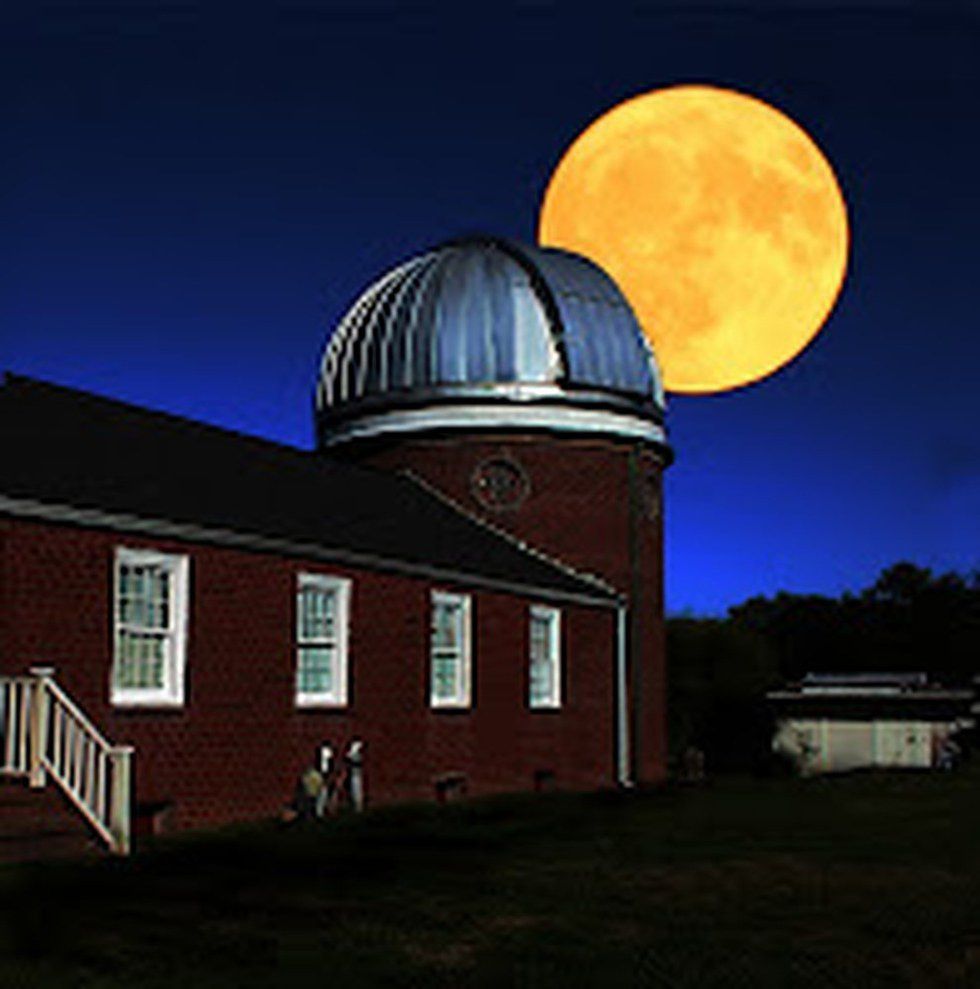 Take stargazing to a whole new level at this state of the art observatory. This is great for all ages and even educational. You can learn about the tides of the ocean and the patterns of the water while having fun. If you live in a high populated area, the observatory is perfect for finally seeing all the stars the sky is housing.
1115 Main Bayview Rd, Southold, NY 11971
14. Oheka Castle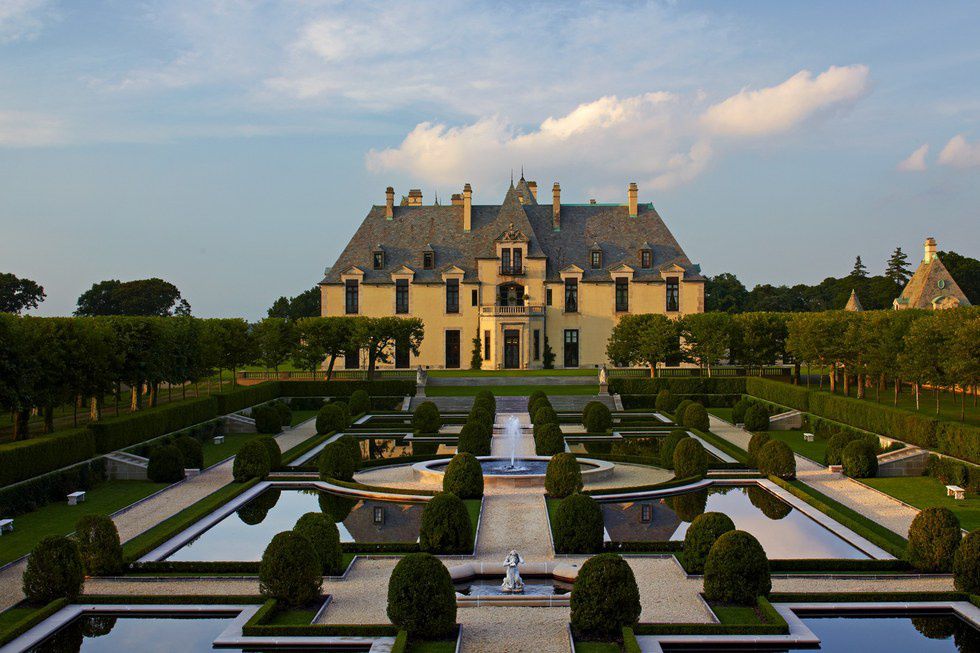 You may have seen this magnificent castle in Taylor Swift's music video, Blank Space. Yes, it is on Long Island. Oheka Castle was built in 1919 and resembles what you would imagine after reading F. Scott Fitzgerald's Great Gatsby. You can feel like Daisy and Gatsby by wining and dining in the castle and even staying the night if you wish. Not only is the inside mesmerizing but the grounds surrounding it will also make your heart melt. If you could have a fairy tale wedding this would be the place.
135 W Gate Dr, Huntington, NY 11743
15. Cupsogue - Hampton beach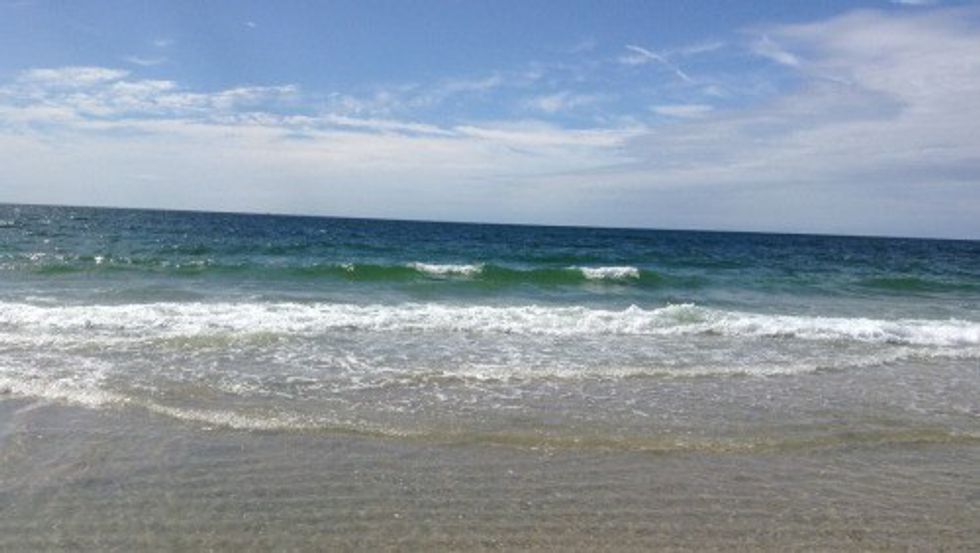 Although you can hit a beach if you drive far enough in any direction on Long Island, this beach is one to visit. Cupsogue is beautiful and has an exclusive feel, you may eve see a Kardashian soaking up the some sun. It's noted for its cleanliness and friendly atmosphere. There are family bathrooms and a beach hut giving you options if you found sand in your sandwich. A live band performs almost every evening and the bar offers both alcoholic and nonalcoholic drinks. Their annual sand castle contest is not something you want to miss.
906 Dune Rd, Westhampton Beach, NY 11978
16. Montauk Lighthouse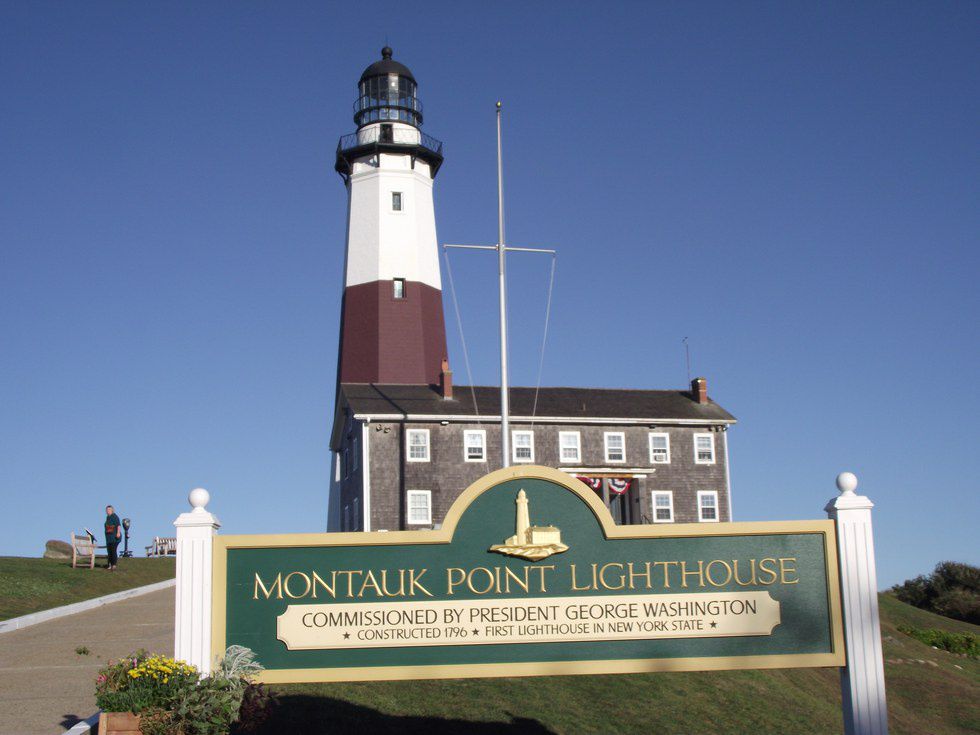 If you have time drive all the way to "The End". Montauk is home to some of the most popular tourist sites. The light house constructed in 1796 is by far the most beautiful. For only a few dollars you can tour the light house and appreciate its breathtaking view. This historical land mark is a symbol of Long Island and who knows maybe you will run into Billy Joel.
2000 NY-27, Montauk, NY 11954