Dan Cnossen- Nordic Skiing- US

Cnossen is a Navy Seal veteran who was awarded the Purple Heart and Bronze Star with Valor from the Secretay of the Navy for his service in combat. He was injured while serving the United States of America in Afganistan after 9/11. In the PeyongChang Cnossen was able to represent his country in a new way, earning his spot on several podiums. In total Cnossen came away from these Paralympic games with one gold, four silvers, and one bronze. Yup, all in one Olympics.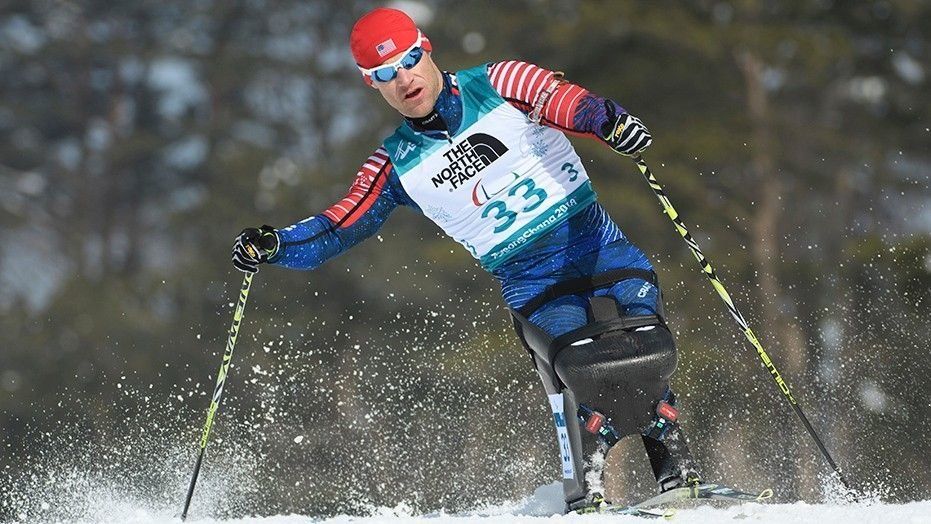 Sini Pyy-Alpine Skiing- Finland
Not only did Pyy win the first medal for Finland in these Paralympic games, she also received the Whang Youn Dai Achievement Award. This award is given to one female and one male athlete who embodies the spirit of PyongChang 2018 and the Paralympic values. The individuals' contribution back to society and back to the Paralympic Movement is also considered. Congratulations Sini!
Adam Hall- Alpine Skiing- New Zealand

Hall is the male recipient of the Whang Youn Dai Achievement Award for his work in the New Zealand disabled community. Hall also won a bronze medal in the sitting super combined Alpine skiing. Congratulations Adam!
Bibian Mentel- Snowboarding- Netherlands
Mentel won gold snowboarding cross in PeyongChang, what a woman. Mentel is a cancer survivor, what an amazing woman. Mental finished her cancer treatment two months before competing in PyeongChang where, as stated before, she won gold. This woman is unstoppable. Honestly, she's my new hero. This is the second time Mentel is winning gold in this sport, having earned it in Sochi as well where the sport was debut in the Paralympics. Mentel also has her Mentality Foundation (hehe, good one Bibian), where children with disabilities are encouraged to take part in board sports including snowboarding and skateboarding.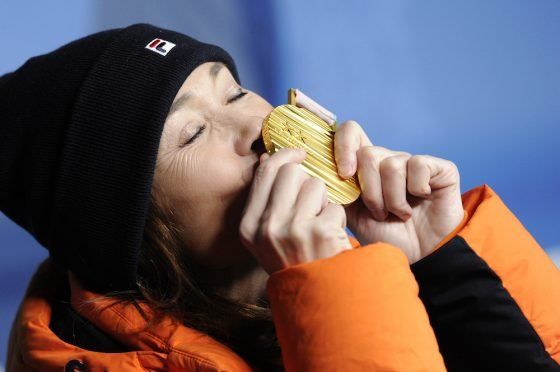 Oksana Masters- Nordic Skiing- USA
In just the PyeongChang Olympic games alone Masters has come away with three medals, she earned gold in the 5km cross-country, silver in the 6km biathlon, and bronze in the 12km cross-country. Masters has participated in all the Paralympics since the London games, in London she competed in rowing and in Rio she competed in cycling. Overall she has earned two gold, three silver, and three bronze over her four Olympic games. Masters was also the flag bearer for the United States in the closing ceremony.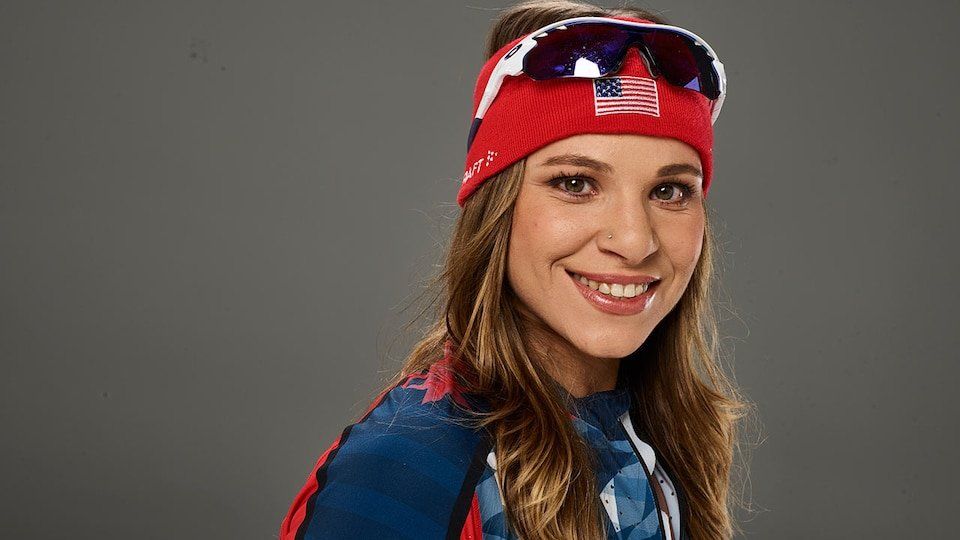 Aaron Pike- Nordic Skiing- USA
Aaron Pike lost the use of his legs at thirteen due to a hunting accident and since then has entered the world of adaptive sports, and in PyongChang came in 7th in the biathlon. Pike may not have come home with a medal, but he is a four-time Olympian, competing in both the summer and winter games since London 2012. For the Summer Games Pike participates in the marathon.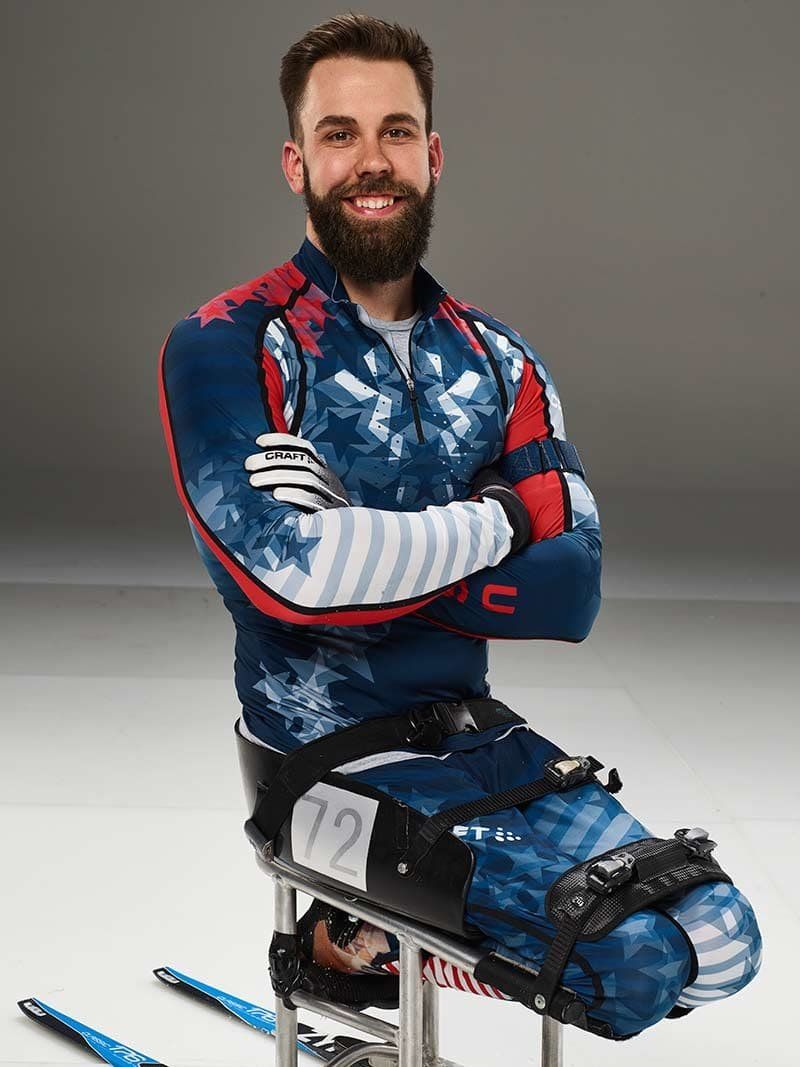 Also fun fact. Okansa Masters and Aaron Pike are dating. What a power couple.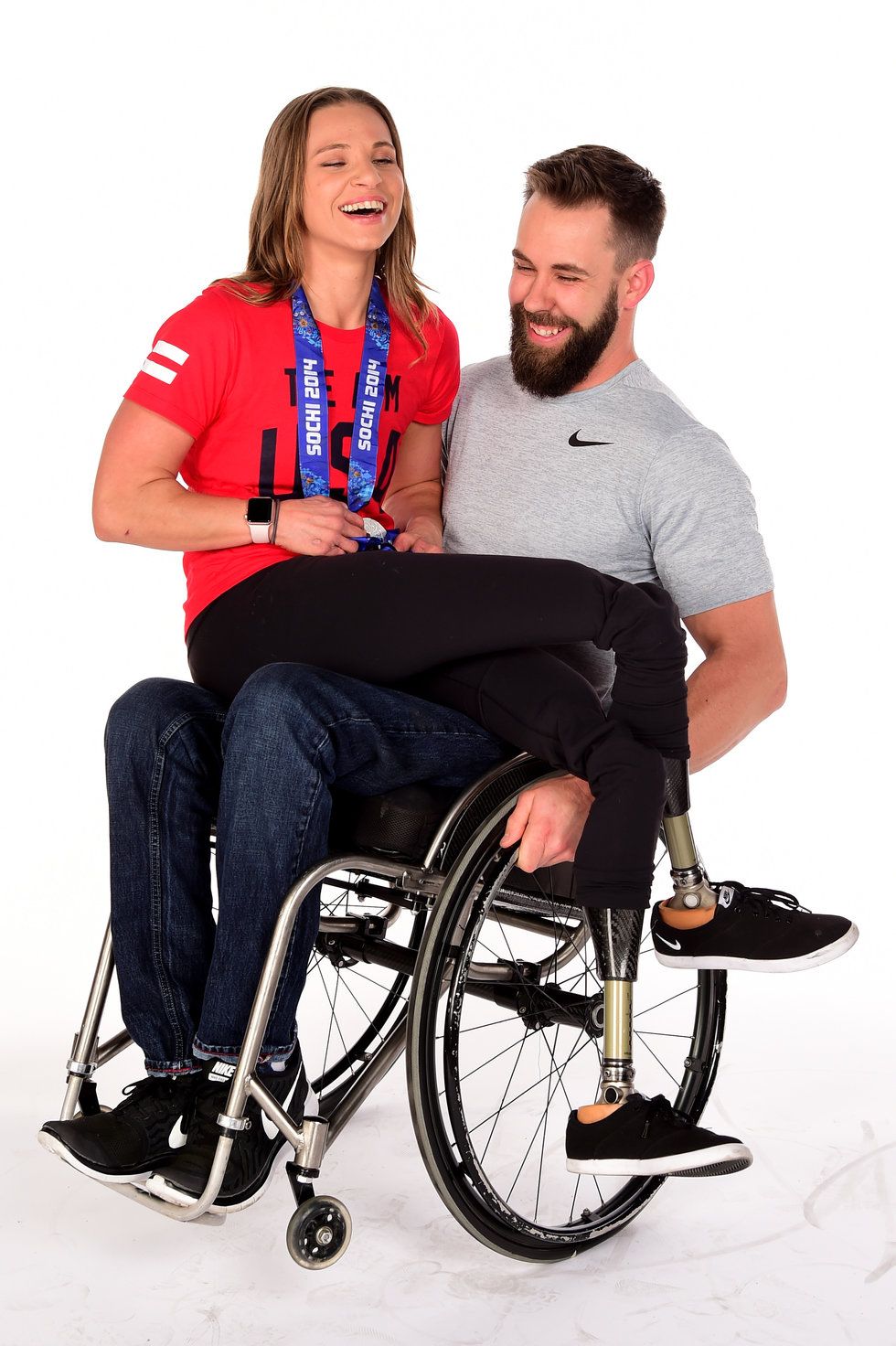 Don't lie to me, you know it's cute.
Men's American Hockey Team

The American men's hockey team left the PeyongChang Paralympics with a gold medal. This is the third Winter Paralympics in a row and the fourth gold for the team overall. The American sled hockey team is now recognized as the most decorated sled hockey team.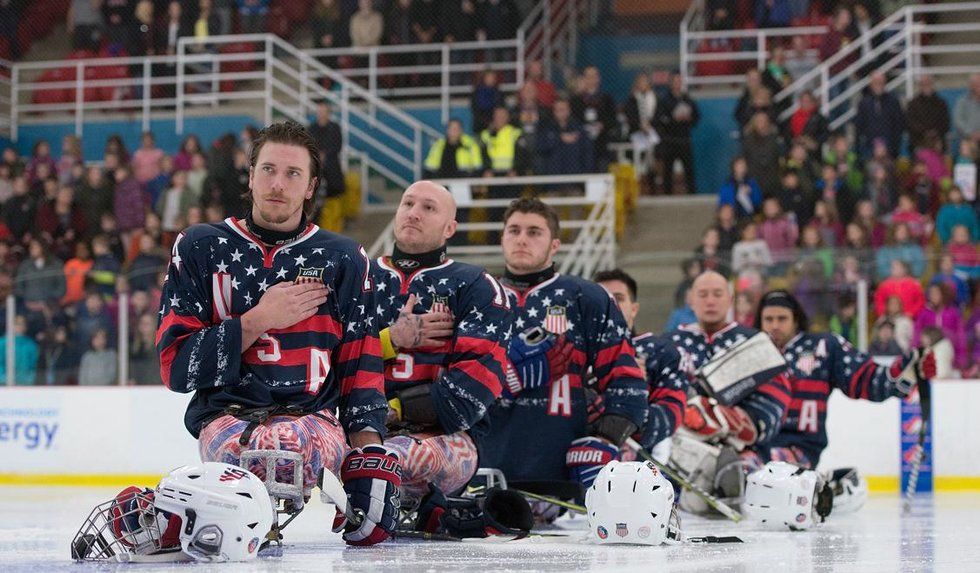 Alexandr Kolyadin- Cross-Country Skiing- Kazakhstan
Kolyadin is a snow sculpture by day and a Paralympic cross-country skier by night. Kolyadin won the first gold medal for Kazakhstan in the Winter Paralympics.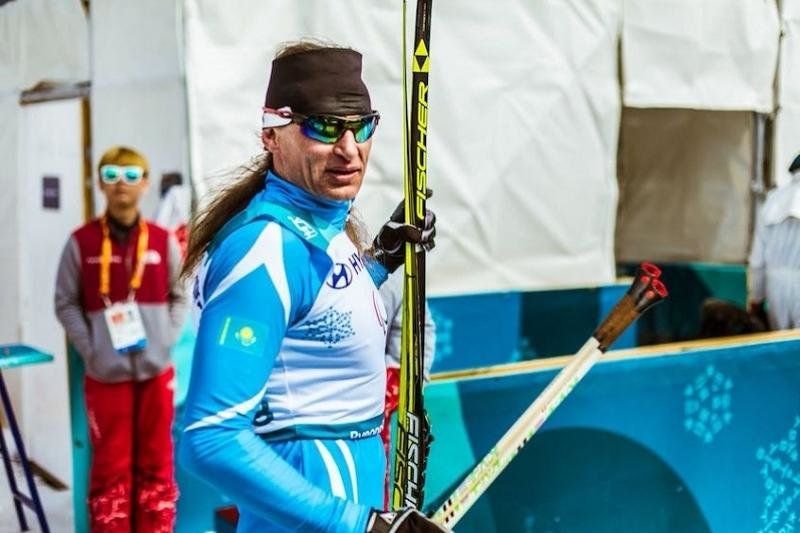 Canadian Curling Team
The Canadian wheelchair curling team (Marie Wright, Dennis Theissen, Ina Forrest, and Mark Ideson) have been nicknamed "the comeback kids" as it seems they can rally for a victory at the Paralympic games. This team is a pretty tight night too, Wright stated "We're just all a family. Our families became a family and on the ice, we were just like a family. It's going to be hard to go back home." The Canadians won bronze in PeyongChang, Ideson was quoted saying "Bronze in the game nobody wants to play in. You want gold. So it's really hard to get up for this game after the disappointment of losing the semifinal. Bet we were able to fight. It's special." Canda has won gold in this event for the past three Paralympic games, so it's easy to see where this disappointment is coming from, but hey they're the comeback kids. We haven't seen the end of them.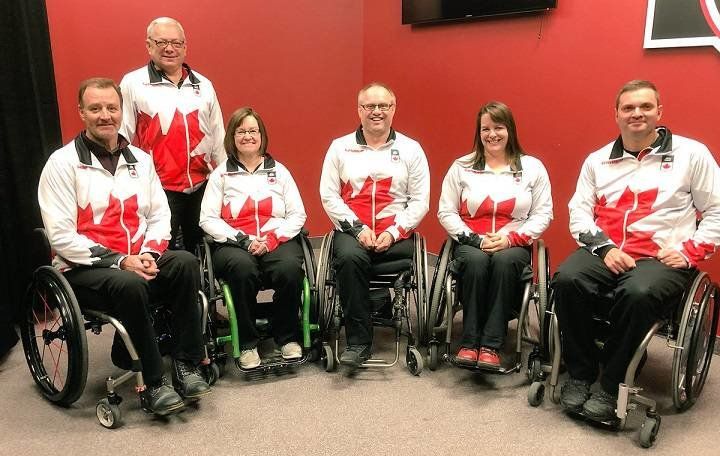 Jeroen Kampschreur- Alpine Skiing- Netherlands

On March 13 Kampschreur stunned the world when he won the first alpine medal for the Netherlands by winning gold in the men's sitting. Dressed in the recognizable bright orange Kampschreur crossed the finish line, while 27 other athletes were unable to finish the super-G, including several gold medal favorites.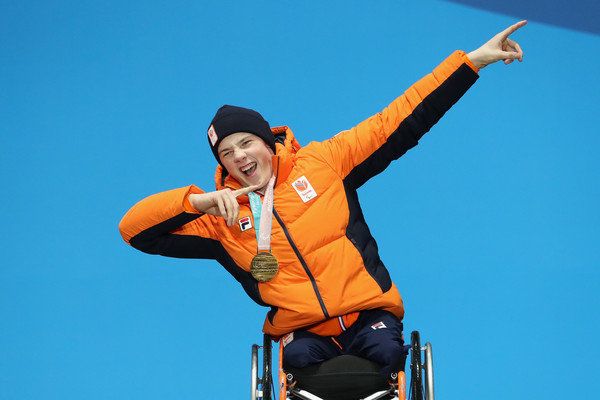 Evan Strong -Snowboarding- U.S.A.
Evan Strong grew up in Hawaii and by 17 was well on his way to having a career as a professional skateboarder. Then, just 10 days before his 18th birthday he was riding his motorcycle and hit by a drunk driver. The accident resulted in him having a partial amputation of his left leg. He moved to Lake Tahoe in 2007 where he learned how to snowboard and since then Strong has dominated the para snowboarding world. He won silver in PeyongChang.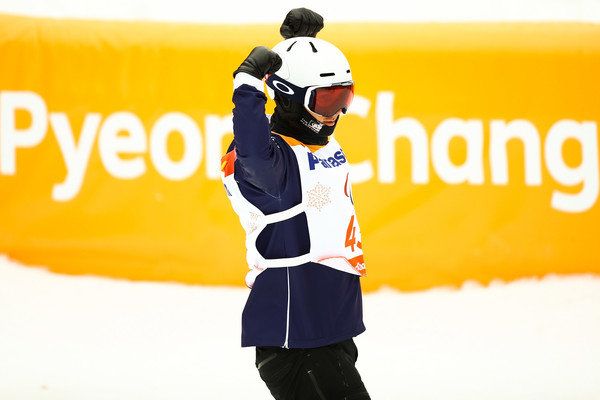 Henrieta Farkasova and Natalia Subrtova- Alpine Skiing- Slovakia
Henrieta Farkasova is Slovakia's most successful athlete, she is also visually impaired and competes with Natalie Subrtova as her guide. Farkasova, with Subrtova guiding her, won gold in the downhill, super-G, super combined, and giant slalom, and silver in the slalom. Farkasova wasn't overly pleased with her silver medal performance saying "I am very sorry, as I promised gold to Natalie. It did not happen in Vancouver, nor in Sochi. I apologize to you for breaking the promise I gave you." Subtrova doesn't look that upset to me and this partnership seems to be an award on its own.
Seriously look at these two back in 2014. You can't help but smile can you?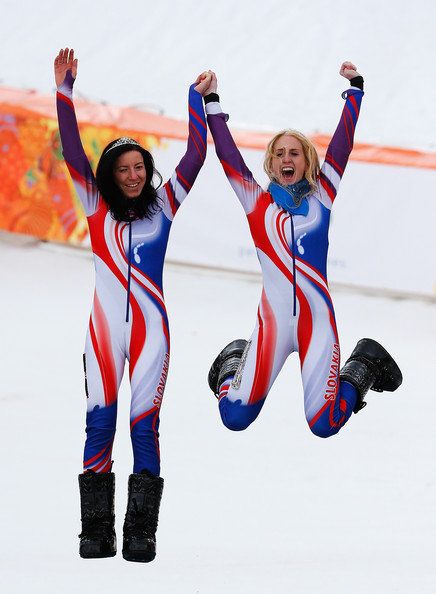 Brian McKeever- CrossCountry Skiing- Canada
In 2010 McKeever made history when he was named to both the Canadian Olympic and Paralympic team. Over the past four years, McKeever has won 14 medals, with various guides, as he is visually impaired, and at one point was guided by his brother Robin McKeever. Robin, an Olympic skier in his own right, has since retired as Brian's first guide. Of McKeever's medals he has 10 gold, the most victories of any Canadian winter Paralympian, he has also competed in every world championship since 2003 and has won 19 titles.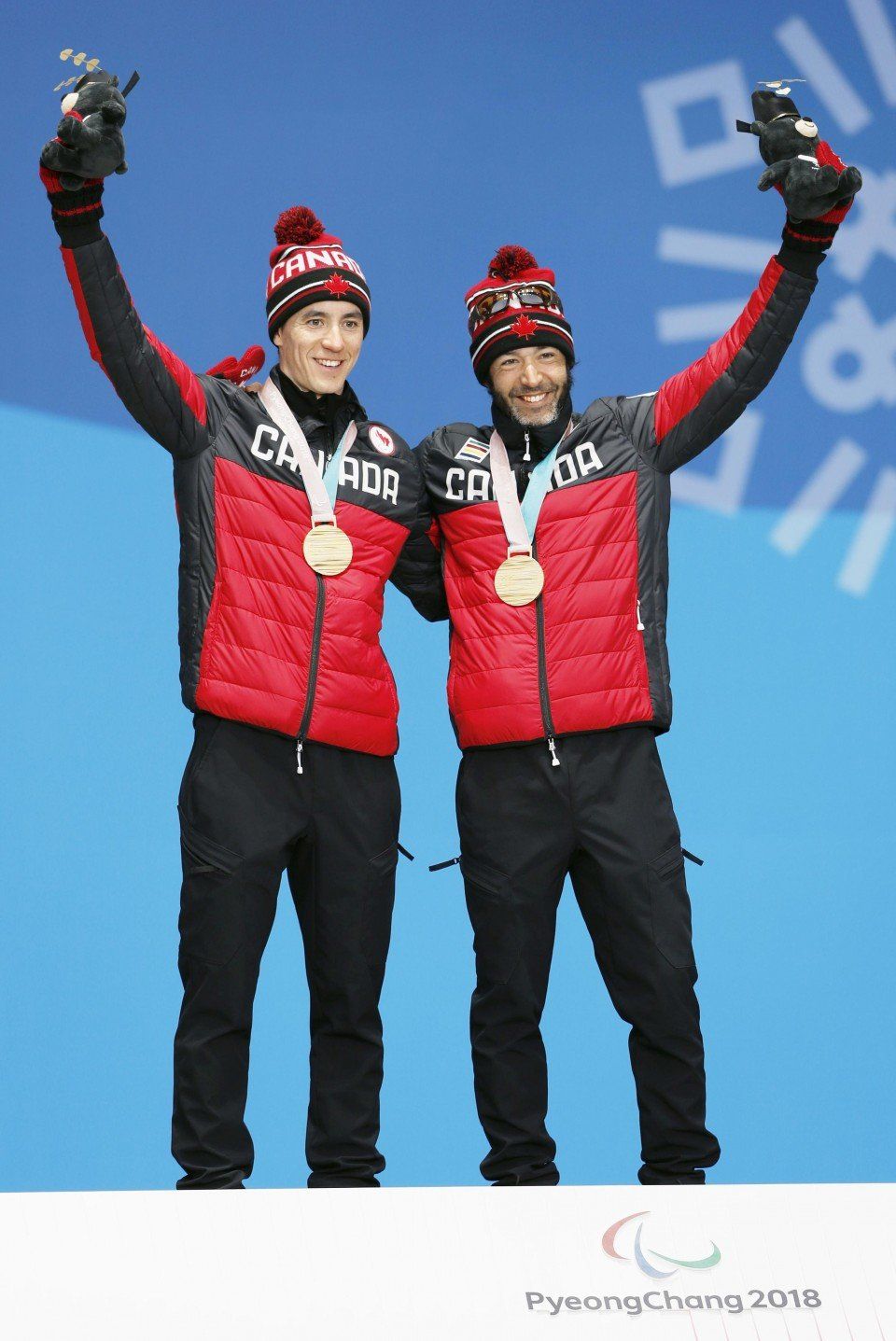 Here is Brian McKeever in the center, his current guide Graham Nishikawa on his left, and Collin Cameron who won bronze in the 4x2.5km open relay cross-country. This picture was so cute I couldn't resist.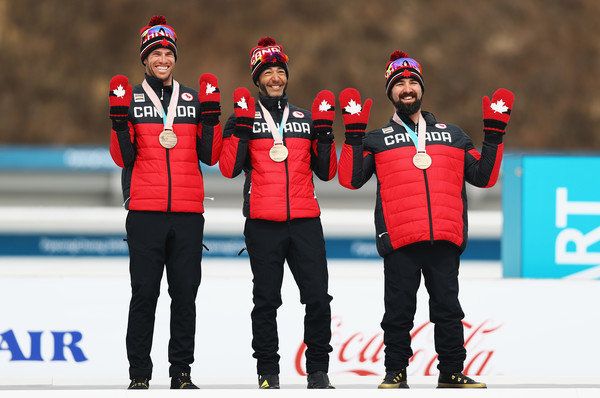 Brenna Huckaby- Snowboard- U.S.A.
Huckaby was originally a competitive gymnast but then at 14 she was diagnosed with osteosarcoma, a bone cancer, and her right leg had to be amputated right above the knee. Her parents helped her search around for a sport to keep her active, to give her purpose, and they finally found snowboarding. She was 19 when she went to the 2015 Para Championships and won gold in snowboard-cross and silver slalom. She took 2016 off to give birth to her daughter, Lilah, and in 2017 came back with a vengeance she got gold in both and in PyeonChang we came home with two gold Paralympic medals. Huckaby was recently featured in the Sports Illustrated 2018 Swimsuit edition saying she wanted to promote body positivity to amputees (coolest mom ever). Huckaby is newly engaged and currently a full-time athlete, full-time mother, and a part-time college student. She doesn't get a lot of sleep and she admits that she has to work harder than other athletes, but she also admits that it all makes her a better competitor.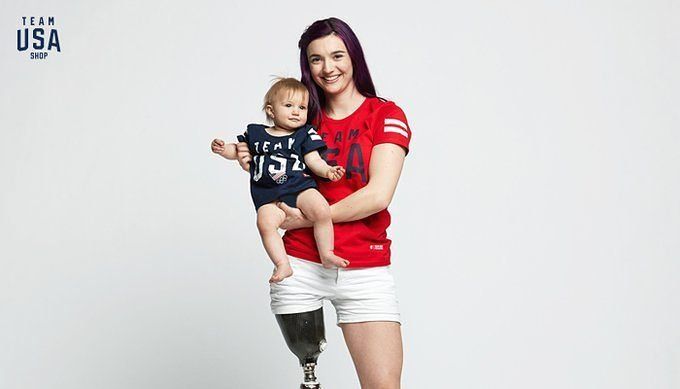 Menna Fitzpatrick and Jen Kehoe- Alpine Skiing- Great Britain
Great Britan came to the PeyongChang Paralympic games with a medal goal of seven but came away with twelve. Which is partly because of alpine skier Fitzpatrick and her guide and army officer Kehoe. Fitzpatrick, just 19, and Kehoe, 31, use headsets to stay connected on the course and Kehoe wears bright colors as Fitzpatrick has just about three percent of her vision. One the last day of the Paralympic games Fitzpatrick and Kehoe won gold, Britain's first for these games, and Britain's second ever. They had already won two silver in the super combined and giant slalom and bronze in the super-G. Fitzpatrick and Kehoe are now Britain's most decorated winter Paralympians.
Those are just 15 of the 569 Paralympians who competed. Each and every one of those athletes has the dedication of any other Olympian but also an extra struggle they had to overcome.
So there. Don't you wish you'd watched the Olympics.