Sometimes, life can get the best of us. Between school work, balancing a social life, and trying to get a perfect internship, life can be overwhelming. We must remember that rainy days do not last forever, and we can overcome anxieties and sadness. Sunshine and happiness are right around the corner, and by remembering these 11 tips on how to be happy, it can come a lot sooner than expected.
1. Look for the Good in Everyday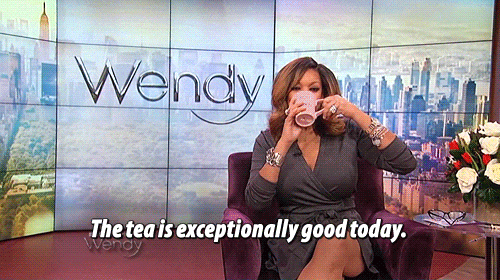 When looking through a pessimistic looking-glass, your perspective on the world will only cause you to feel worse. You should force yourself to list three positive things that happened to you that day before you go to sleep. It can be as small as watching your favorite TV show to getting an A on a test. When acknowledging positive aspects becomes a habit, you will look for the good in your life, creating a happier attitude for yourself.
2. Rationalize. Rationalize. Rationalize.
When you are anxious, your brain is a chaotic mess, which causes you to sometimes believe the worst case scenario for any situation. Catastrophizing causes you to irrationally believe that one simple mistake will be the doom of your existence. So next time you think that because you failed a test you won't get a job, or your friend secretly hates you because she didn't invite you to lunch, think how rational that explanation actually is. Try to come up with a more rational explanation that justifies behaviors or feelings. This will take a huge weight off your chest and mind.
3. Meditate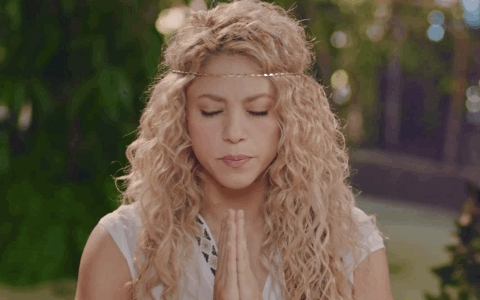 Take time in the morning and before you go to sleep to close your eyes, focus on your breathing, and clear your mind. Let your mind be quiet for a moment and control your thoughts. By being in the moment, you are eliminating anxiety and calming your mind before you start and end the day.
4. Help Others
Helping others is a key aspect of feeling self-fulfilled and happy. Studies have found that when you give back and help others, a portion of the brain that is responsible for feelings of reward is triggered. You also get a little bit of a self-esteem boost when you reach out to a person in need, for you know that you did the right thing. So go ahead and perform a random act of kindness next time you need a mood booster. You are not only helping others, but also helping your own mental health and happiness
5. Treat Yo' Self
Tom Haverford said it best. You deserve to indulge in guilty pleasures every once and awhile. So go ahead, and have an ice cream sundae with extra hot fudge or buy yourself an expensive pair of shoes. You deserve it.

6. Have "You" Time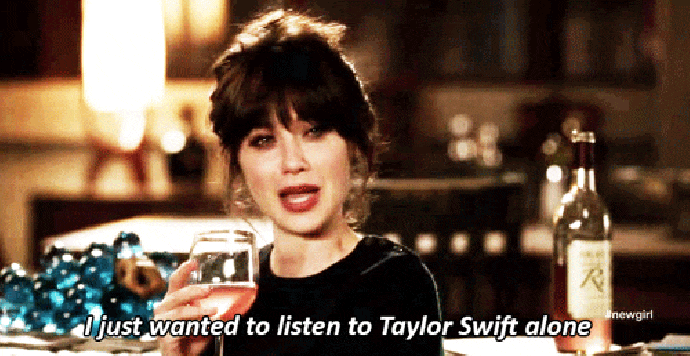 College is an overload of activities, relationships, and schoolwork. Sometimes it feels like you cannot even catch your breath, let alone do something that you actually enjoy. Set aside alone time and relax. Listen to your favorite band, take a long bath, watch Netflix, or read. You will feel refreshed and fulfilled.
7. Stop Checking Your Phone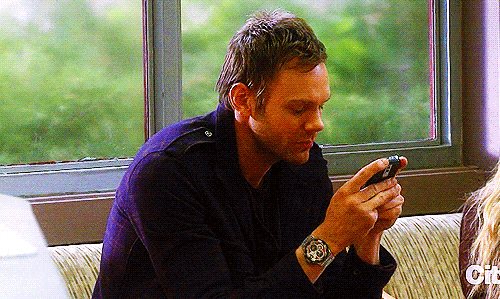 Constantly checking your phone to see if anyone tweeted, Snapchatted, or texted you can create unnecessary anxiety. Look up from your screens and acknowledge the beautiful world that is around you. Give yourself set times to check social media throughout the day. Be in the moment and do something awesome.
8. Surround yourself with positive people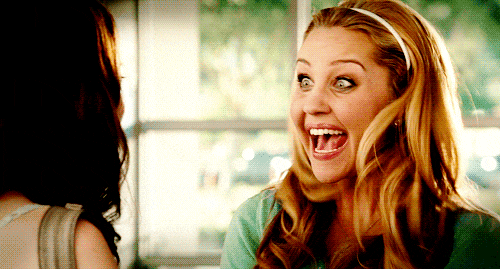 Something I cannot stress enough is to surround yourself with people who are encouraging, uplifting, and positive. Get rid of the toxic people that constantly drain you of your energy. Be around the people who make you the best versions of yourself. Their positivity is contagious and will infect you. You will start to see the world from their glass-is-half-full perspective.
9. Engage in Intellectual Conversations
Stop making small talk that hinders your happiness and intelligence, and start having meaningful discussions. Talk about something that matters to you, and let your passion and intelligence shine. Have longer, deeper conversations with people with similar ideas and aspirations. You are not only engaging in a fulfilling conversation, but you are also strengthening a relationship.
10.Exercise
Yes, I know you have heard this a hundred times before, but exercising releases endorphins that make you feel happy and energized. Also, think about how proud you will be of yourself after you made the decision to work out instead of watching Netflix. Find an amusing way to exercise, like taking Zumba or a Dancercise class with some friends. You will have such a good time dancing, that it takes your mind off of your burning calves.
11. Talk about your feelings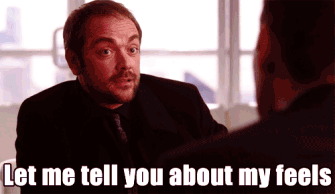 Opening up to someone is sometimes scary because of how vulnerable you have to be. However, it is better to talk about how you are feeling than to ignore and bottle-up emotions. There is a satisfying relief after you talk about how you feel to a close friend. If you feel like you need to seek professional help, understand that there are people willing to help you in your journey to happiness. College sometimes is overwhelming and lonely and it is okay to seek out help. You will get better.