The holiday season always brings a plethora of engagements from your friends and family. Celebrities are no exception to this either. There have been so many unique engagement rings over the past few years from celebrities.

For those who are getting close to being engaged or anyone who just loves engagement rings, here are 11 celebrity engagement rings to help inspire yours!
Prince Harry and Meghan Markle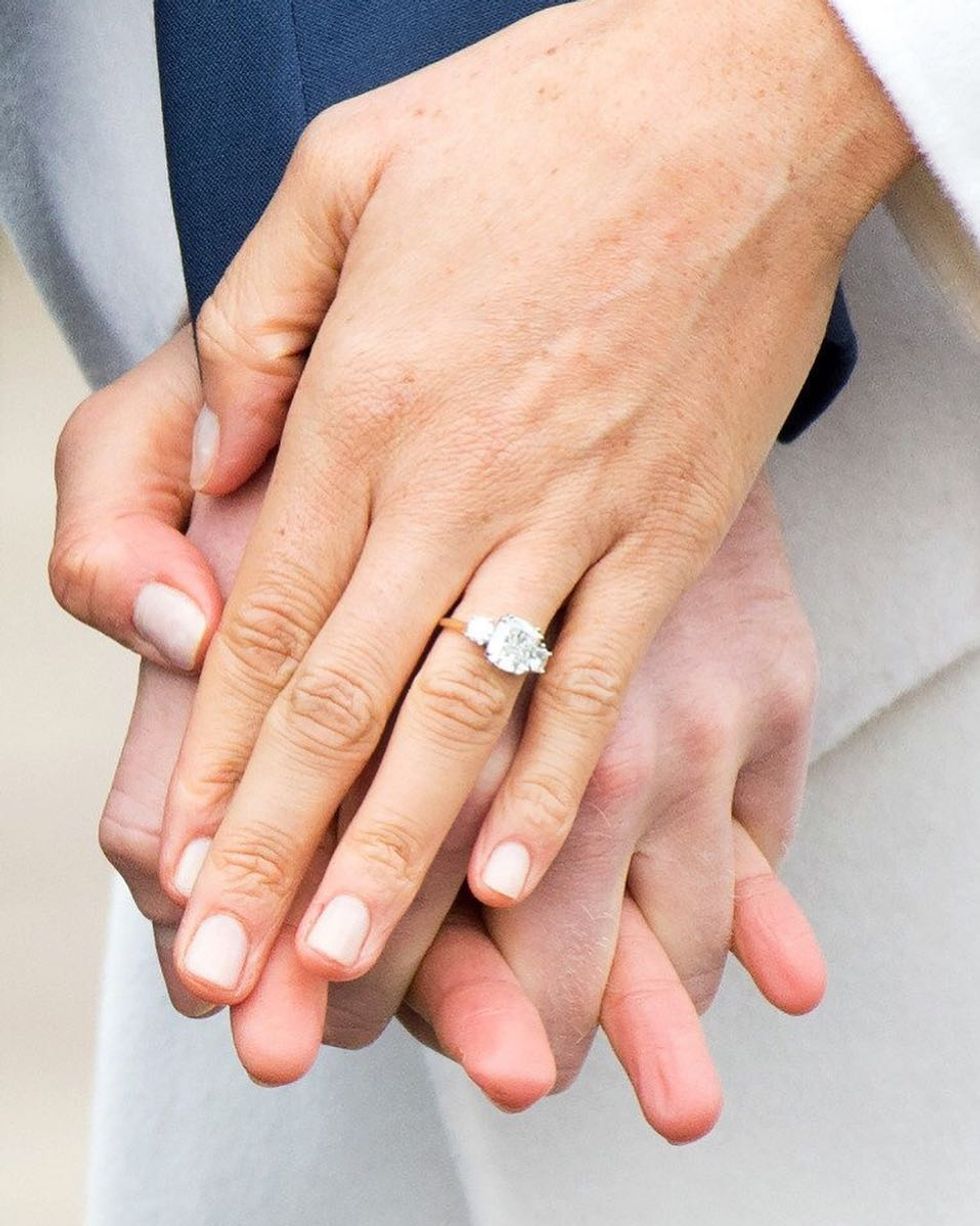 I know it's sad to say that Prince Harry is off the market, but how gorgeous is that ring? We all wish we could live a real life fairytale like Meghan Markle!
Joe Jonas and Sophie Turner

Fandoms collide with the news of a Jonas Brother marrying a Stark from "Game of Thrones." A wedding is coming and we're so excited, and also a little sad, to see another Jonas marry!
Kaley Cuoco and Karl Cook

"The Big Bang Theory" star Kaley Cuoco recently became engaged to her equestrian fiance Karl Cook. Look at that beautiful ring!
Janel Parish and Chris Long

"Pretty Little Liars" star Janel Parish showed off her new ring with a picture on Instagram of her and her fiance!
Maren Morris and Ryan Hurd
Country singers Maren Morris and Ryan Hurd took to Instagram with a series of adorable photos to announce their new engagement.
Keleigh Sperry and Miles Teller

Actor Miles Teller proposed to his model girlfriend, Keleigh Sperry, while on a South African Safari. Sperry showcased her gorgeous ring with a series of Instagram photos to announce their engagement.
Paris Hilton and Chris Zylka

Reality star and heiress, Paris Hilton started the new year right by getting engaged to her actor boyfriend Chris Zylka on the slopes in Aspen, Colorado. What's better than a gorgeous 20-caret ring to ring in your new year!
Alexa Ray Joel and Ryan Gleason

Alexa Ray Joel and new fiance Ryan Gleason also rang in the new year with an engagement. Just another jaw-dropping ring to be envious of this year!
Betty Who and Zak Cassar

Singer Betty Who recently got engaged to her photographer boyfriend Zak Cassar and has taken to Instagram with numerous pictures of the stunning ring.
Katie Cassidy and Matthew Rodgers


"The Arrow" actress Katie Cassidy got engaged this summer to Matthew Rodgers and I'm still obsessed with the beautiful oval-shaped ring!
Margot Robbie and Tom Ackerely

Actress Margot Robbie showed her stunning ring on Instagram after secretly getting married in December of 2016 to her director boyfriend Tom Ackerley.