Recently, my family and I traveled to Washington state. It was an area of the country that I had always wanted to go to, so I was very excited when we got to go. No, it's not the typical vacation spot-- and no I didn't get a tan-- but it was really fun and I would highly recommend it. We traveled around Washington and visited Seattle and Vancouver. As the Pacific Northwest is a bit of a journey from the midwest, here is a list of reasons to why you should make an effort to visit.
1. The weather is very different.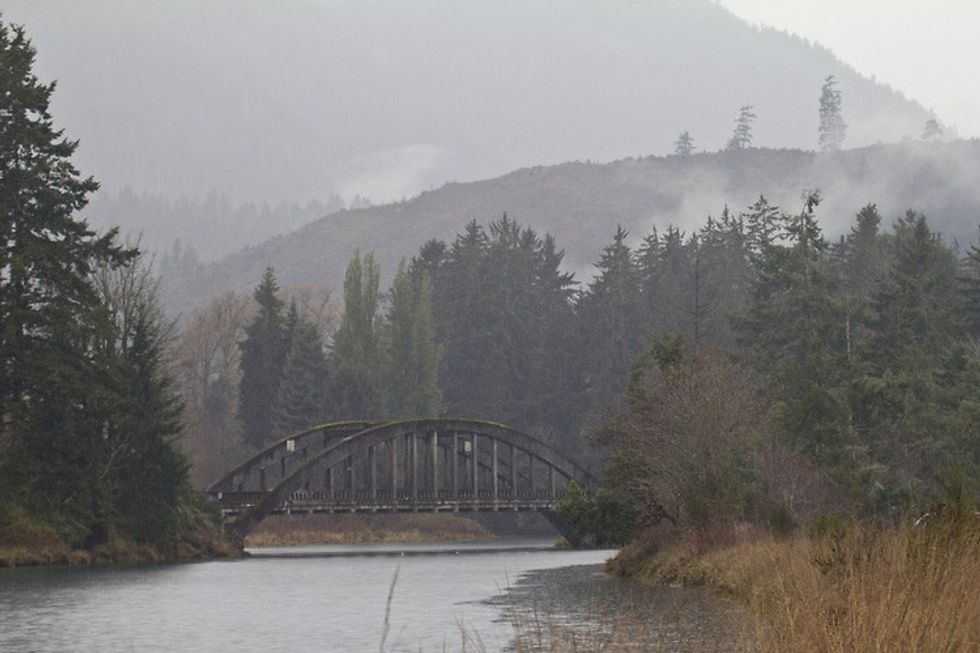 I have always been someone who enjoys rain and gloomy weather. Weird, I know. And it rains a lot in Washington. But it's never a very cold rain and always seemed relatively pleasant to me. Also, The Pacific Northwest is home to some of America's only rain forests, which is pretty cool. Anyway, the weather was a big change from midwest weather.
2. There are more coffee shops than you will know what to do with.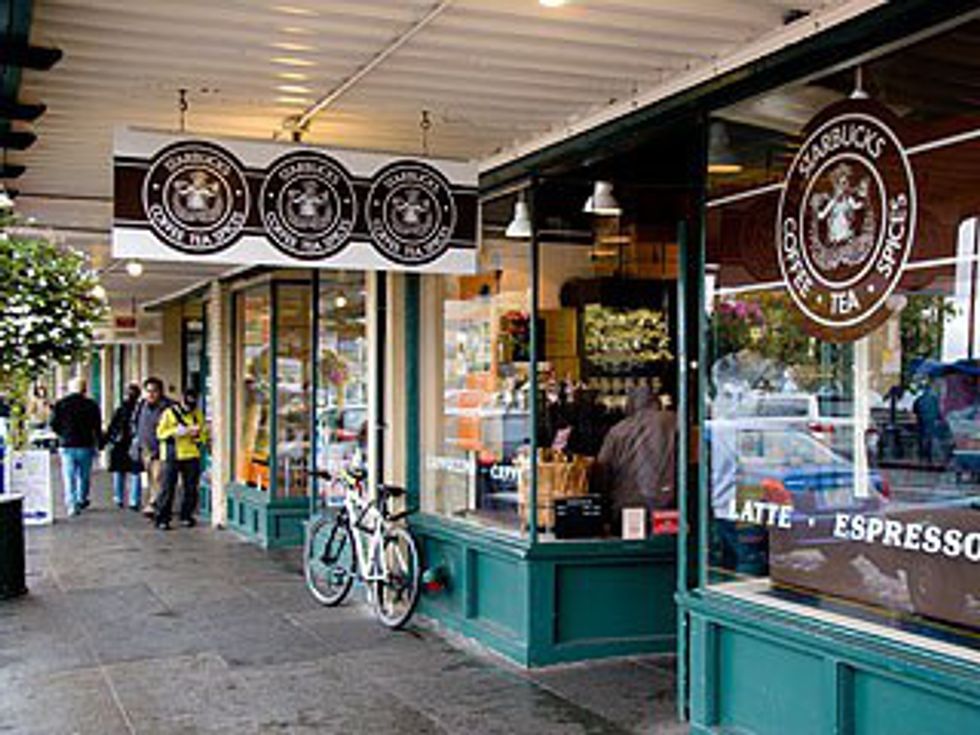 The Northwest, and Seattle in particular, loves its coffee. You may know that Seattle is home to the first ever Starbucks. Basically at every turn on this trip, I saw a different place to get coffee. And while I don't know a lot about the quality of coffee, I know that these places definitely didn't serve my usual Folgers cup.
3. You can pop over into Canada!
[rebelmouse-proxy-image https://media.rbl.ms/image?u=%2Ffiles%2F2016%2F07%2F03%2F636031284104998855-1618750595_vancouv.jpg&ho=https%3A%2F%2Faz616578.vo.msecnd.net&s=372&h=f3c97e906e96a50464fcd789b6623b260de1fcb1d370155a634920a5e24d8448&size=980x&c=225528646 crop_info="%7B%22image%22%3A%20%22https%3A//media.rbl.ms/image%3Fu%3D%252Ffiles%252F2016%252F07%252F03%252F636031284104998855-1618750595_vancouv.jpg%26ho%3Dhttps%253A%252F%252Faz616578.vo.msecnd.net%26s%3D372%26h%3Df3c97e906e96a50464fcd789b6623b260de1fcb1d370155a634920a5e24d8448%26size%3D980x%26c%3D225528646%22%7D" expand=1 original_size="1x1"]
While, living in Ohio, I actually live incredibly close to Canada, we visited for the first time on this trip. The biggest suggestion I can make for a trip to Canada is to respond to the international data charge text! You don't want a $50 bill for a day's worth of use. Also, the drinking age in Canada is 19, if you're picking up what I'm putting down.
4. They take pride in their food and where it comes from.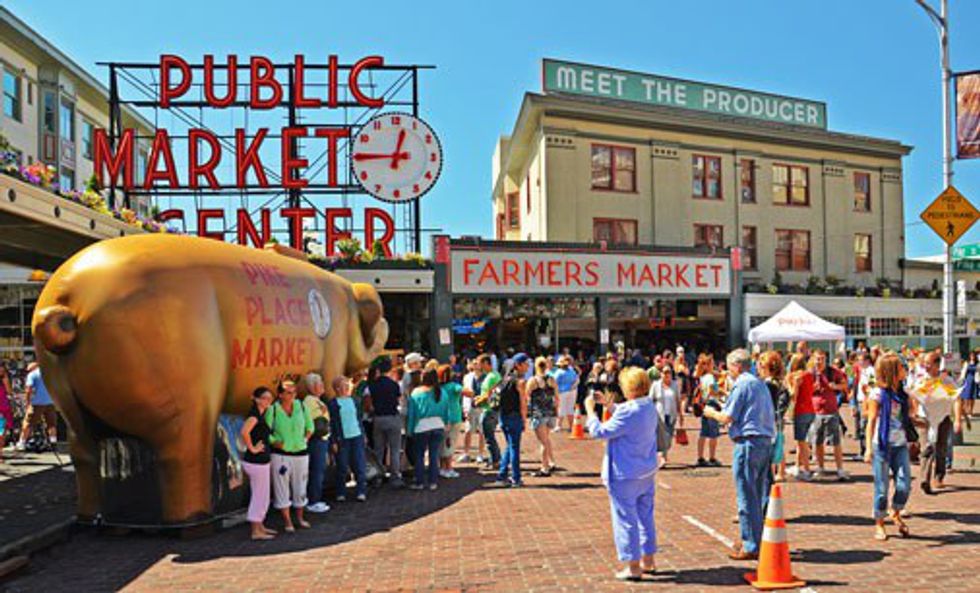 A large part of the culture that I experienced revolved around eating, and in particular, the food. People want to tell you about the food they are giving you, its quality, and how incredibly fresh it is. This isn't something that people usually care about too much in Ohio or Indiana.
5. The scenery is amazing.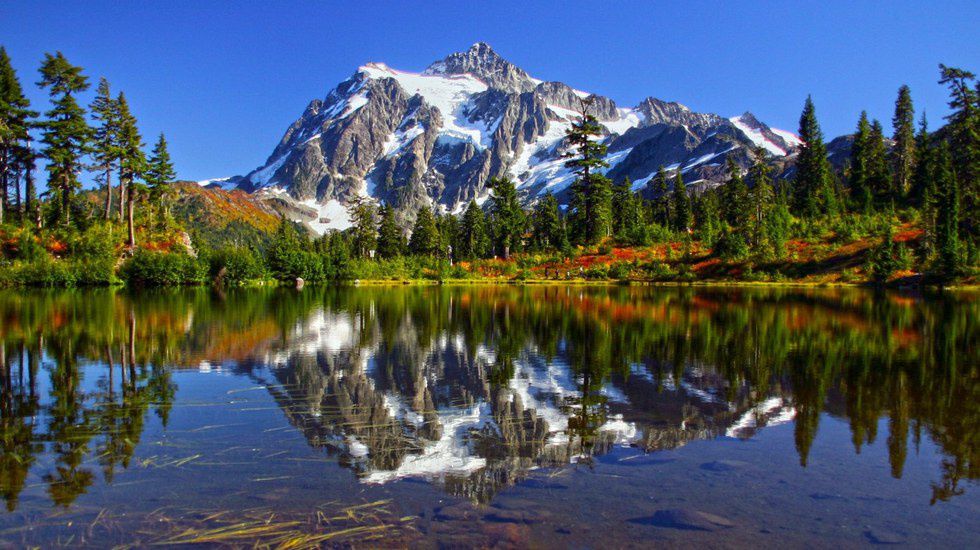 It was really cool to experience the landscape of Washington. I loved how it could be 70 degrees but when you go into the mountains, there is snow on the ground. Almost every way you turn, there is a different picture-worthy view.
6. Everything is environmentally-sound.
I don't think that I used a paper towel once on the trip. What I mean by this is that a lot of effort was put into environmental conservation. The grocery store asked us if we had our own bags (which we didn't).
7. The hipsters reign supreme.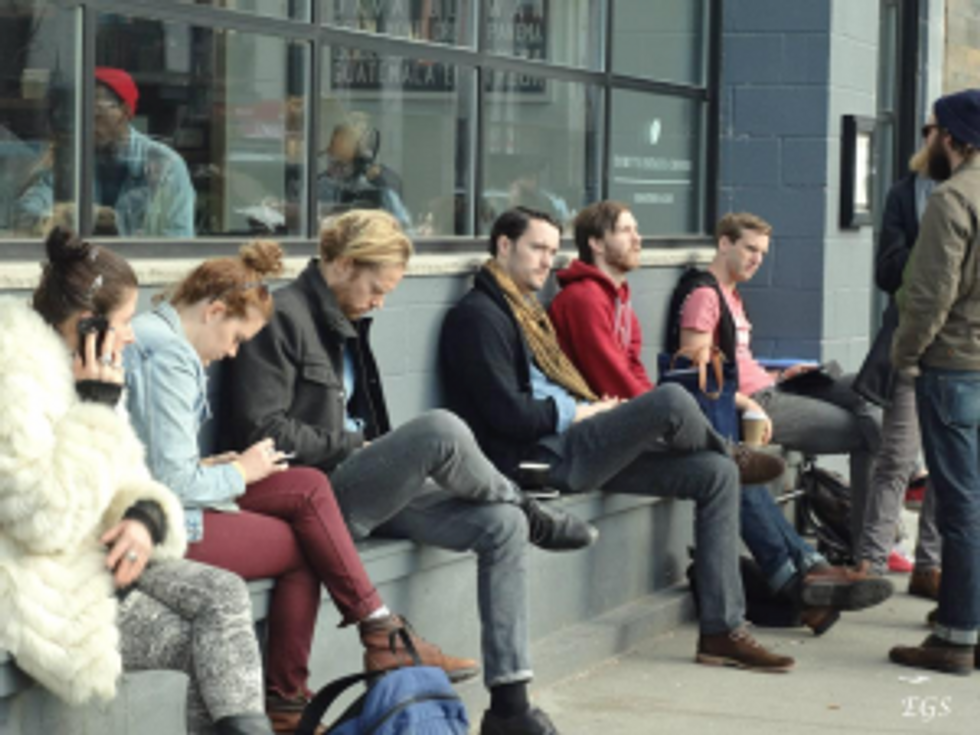 While I'm used to hipsters, I am not used to so many at one time. They travel in flocks in Washington, all heading from the fair trade coffee shop to a the foreign film showings together. It sounds pretty fun actually. I don't know if they have jobs or what, but a lot of these people seemed very free in the middle of the day on a Wednesday.
8. You can do normal touristy things.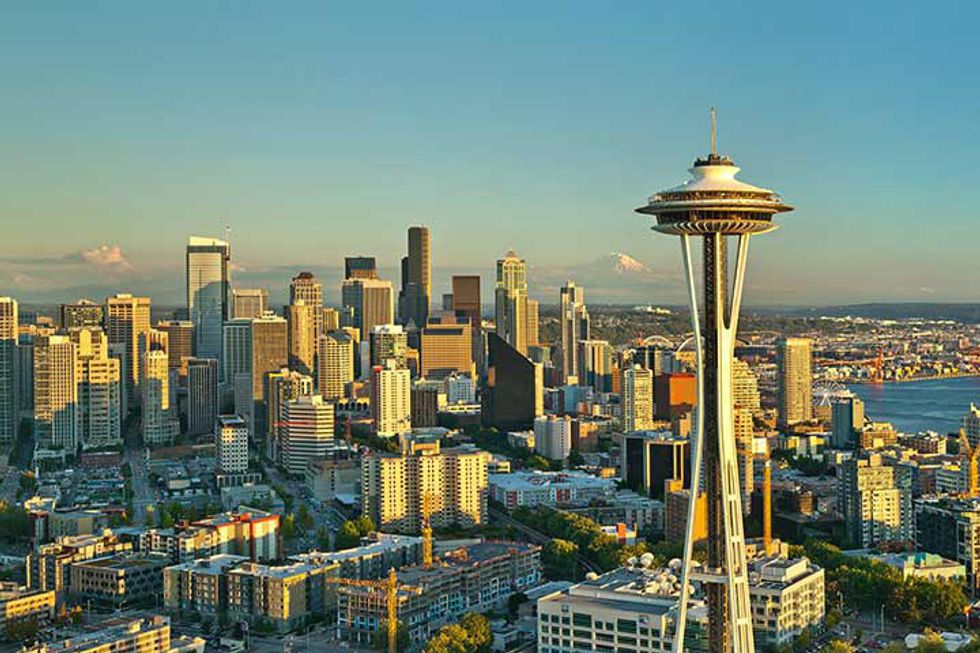 While it is fun to just explore the city, you have to indulge yourself in some typical tourist hot-spots. We visited the Space Needle, which takes you up in an ever so slightly terrifying elevator ride. When you get to the top, you have a really great view of the city and everything surrounding it.
9. Everyone is pretty friendly.
Maybe I imagined it, but almost all of the people we met were really friendly. Maybe it's because of the temperate weather, or maybe its because of legalized marijuana. I don't know. But I felt pretty welcome by almost all of the people we talked to over the course of our trip.
10. It is where Grey's Anatomy takes place.

While I don't personally watch "Grey's Anatomy", this was the first thing that a lot of my friends asked me about when I said I was visiting Seattle. "Did you see Grey Sloan Memorial Hospital?" No, I didn't see it. BUT if you are a Grey's fan, you totally could.
11. Visiting other places in the country helps you appreciate its vast differences.
I've always found that going to other places in the US is an interesting study in people and culture. It's amazing how different different regions of our country are, and how the people are affected by the culture. Visiting new places can never hurt in order to get a grasp on where you want to live and the culture you want to be a part of.