As a long-time pet owner, I have seen the advantages and disadvantages to having several different animals and, more specifically, dogs. Many view dogs as man's best friend, but I have yet to discover the bliss that so many seem to have when they find the perfect four-legged companion. I currently own a Chihuahua (well, partially own), and she is driving me up the proverbial wall as I type. I love her to death, I really do, but she has some qualities about her that make me want to ship her off to obedience school. That being said, here are some pros and cons to owning a dog, big or small.
---
1. Pro: If you live alone, they make great company.
Whether you own a guard dog or a more mild-mannered mutt, dogs are nice to have around when it's just you and your thoughts. You have someone to talk to who won't interrupt; my fellow dog-owners would likely agree that many dogs seem to understand humans better than we assume they do. Plus, if you're anything like me and don't like to be alone at night, you can always blame that sketchy noise on your dog.
2. Con: They require training. Lots of training.
If you get your dog as a puppy, the immediate concern is potty training. This is the worst part of having any animal; whenever a mess is made, that's one more odor or stain to destroy your safe haven of cleanliness. Dogs also require some sort of obedience training, whether it be the basic "sit" and "stay" commands or something more elaborate. If you don't have the first clue concerning dog training, this may cost you.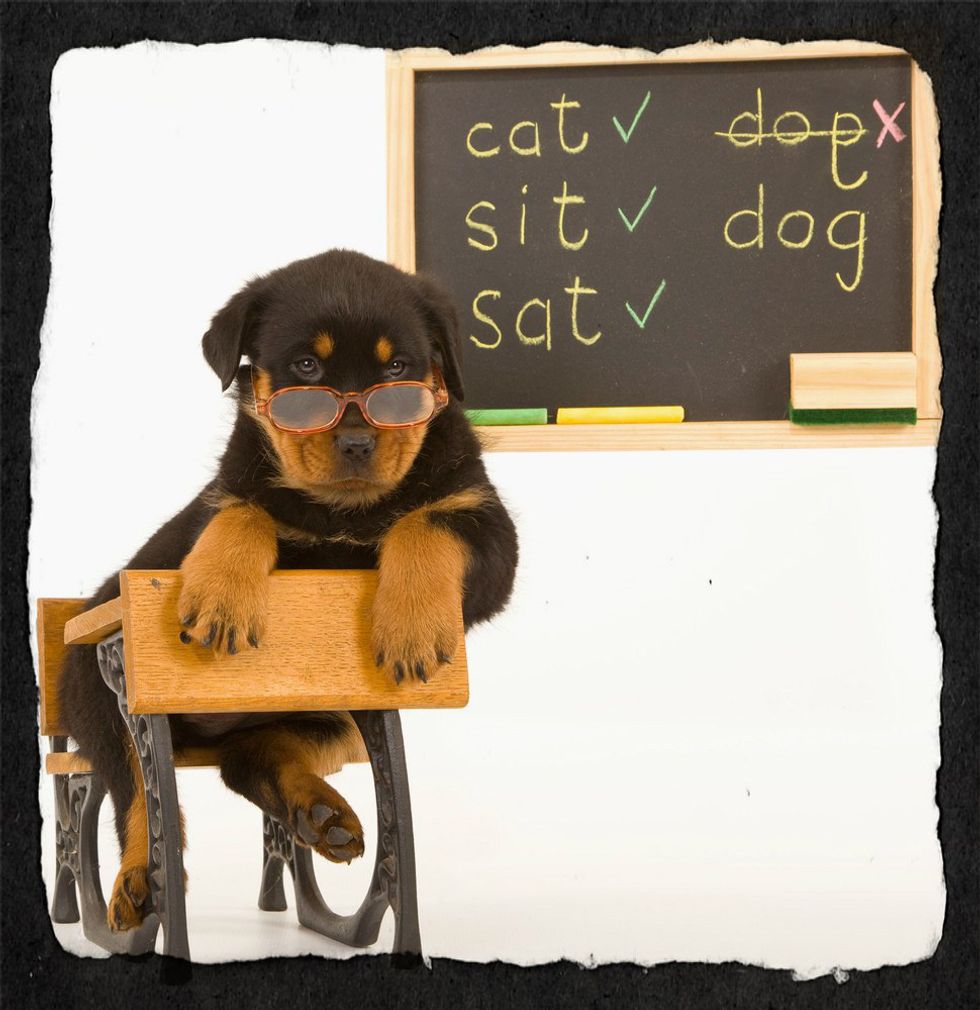 3. Pro: They're great for cuddling.
This advantage applies more to bigger dogs, but small dogs can be convinced to cuddle, as well. Not all dogs are okay with their owners snuggling up to them, but most will at least tolerate the interaction.
4. Con: Money, money, and more money.
Two words: vet bills. I've never had to pay for any of these yet (thank God), but I have watched my parents do so over the years. Your puppy needs shots? Guess you won't be buying that new sweater. Your dog needs to be spayed or neutered? You can kiss that paycheck goodbye. Something goes wrong, the dog gets sick, or it needs surgery? Cha-ching. These expenses don't even include dog food, toys, a bed, a crate, or flea medication.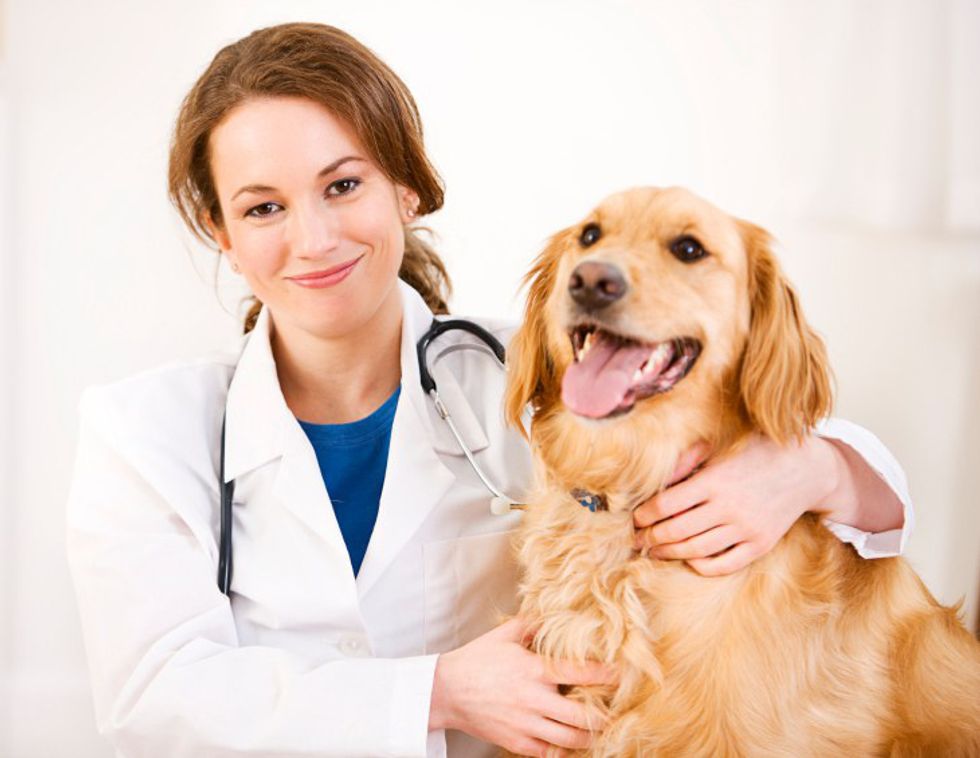 5. Pro: They're pretty darn cute.
Dogs are up there with babies on the cute scale. Whenever someone sees a dog, the general impulse is to shower the animal with compliments and petting. If you have a smaller dog like I do, you can buy some pretty adorable clothes for them. Sophie (my Chihuahua) has several sweaters, coats, and dresses that she has been forced into over the years. They even make doggie bathing suits and shoes!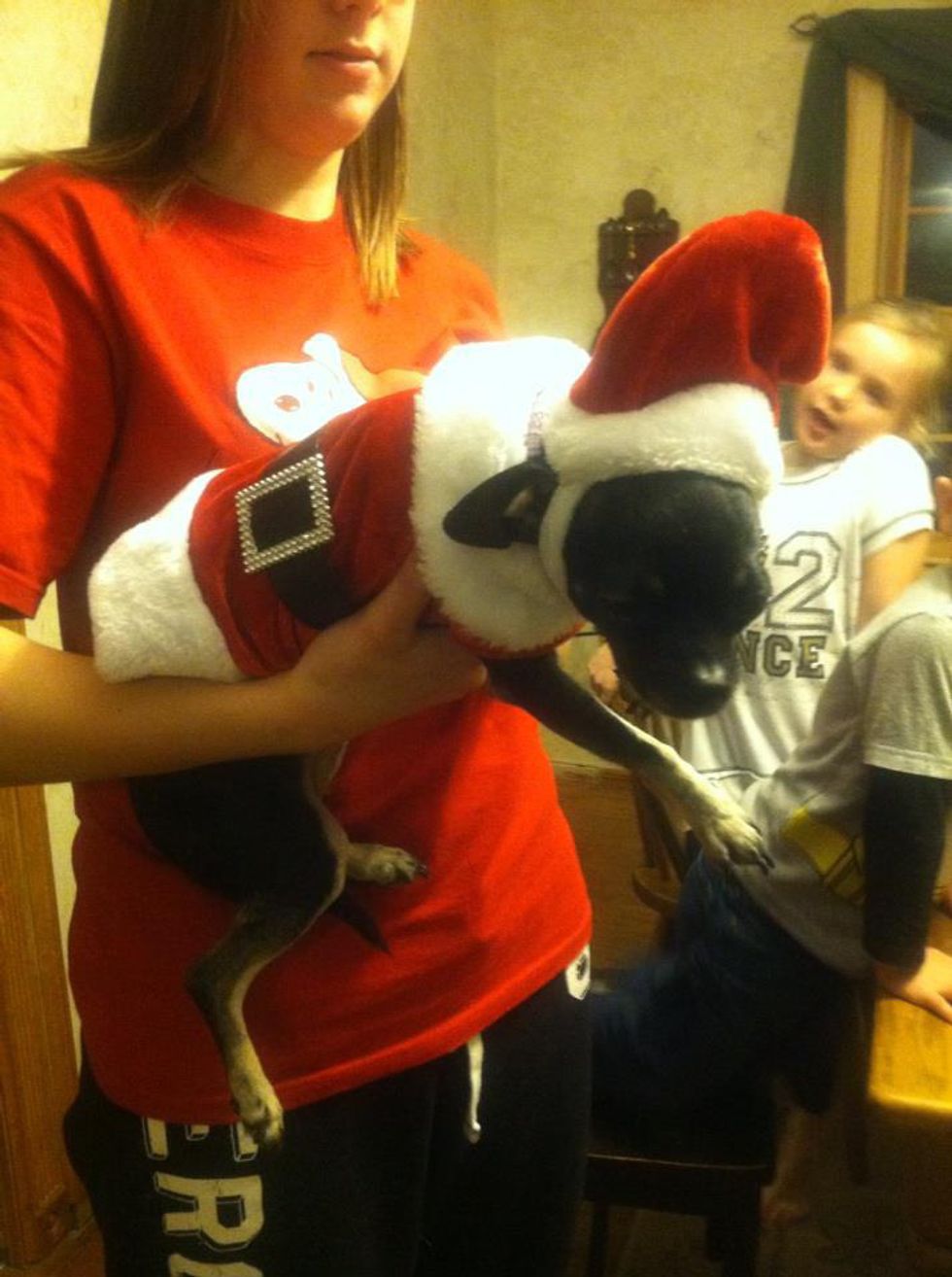 6. Con: You have to make special arrangements for them when traveling.
Unless your dog is up for traveling and you can find a dog-friendly hotel, you'll either have to find a dog sitter or board your dog. Speaking from experience, boarding can be pretty pricey, especially if you want your dog to stay in a nice place for the duration of your trip. Because of this snag, you will constantly be working your vacation and other traveling plans around your beloved pet.
7. Pro: They can make you feel a lot safer than you would without them.
This again applies more so to big dogs, but small dogs can at least alert you to an unwanted presence. If you're looking for a guard dog, Australian Shepherds are very protective of their families. We had a female Aussie at one point, and she would rip anyone who meant us harm to shreds if given the opportunity.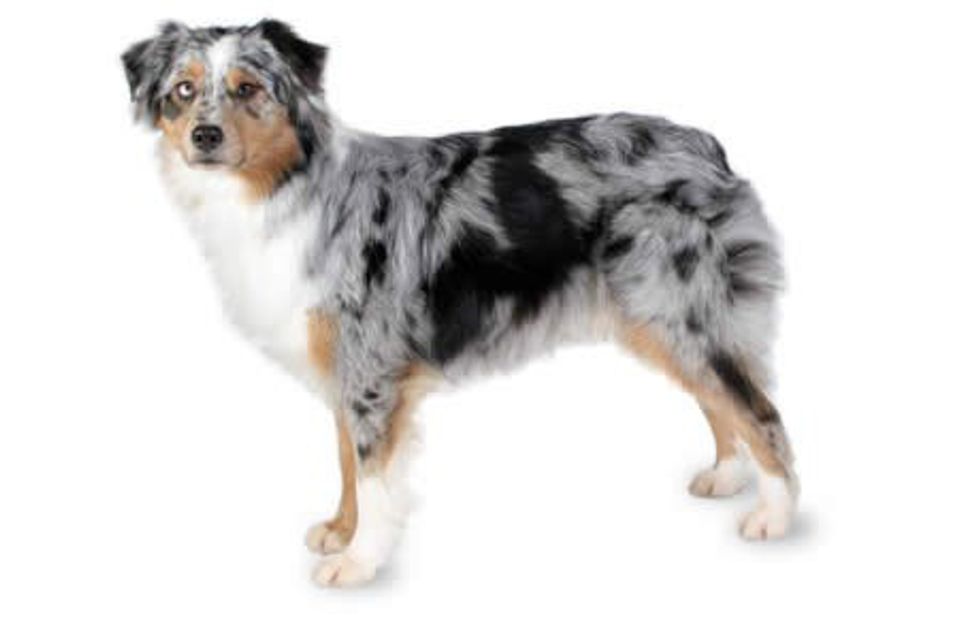 8. Con: They can scare the living crap out of you.
Ever been sitting at home alone, reading or watching TV in a quiet house, when your dog suddenly starts barking for no reason? I have, and it's not a pleasant experience. Sophie tends to bark at random noises (or nothing at all), and she has on more than one occasion been screamed at in return.
9. Pro: They can make great companions for kids.
If raised right, every dog can grow up to be kid-friendly, no matter their size. Most kids love animals, and dogs are generally one of the more forgiving fur balls when it comes to kids rough housing with them. Of course, it's important to teach any kids that will be around your dog to respect the animal and be gentle when petting it. Many dogs love kids because of the attention they receive, and if the kids like running around the house or the backyard, this makes less work for you and more exercise for your dog.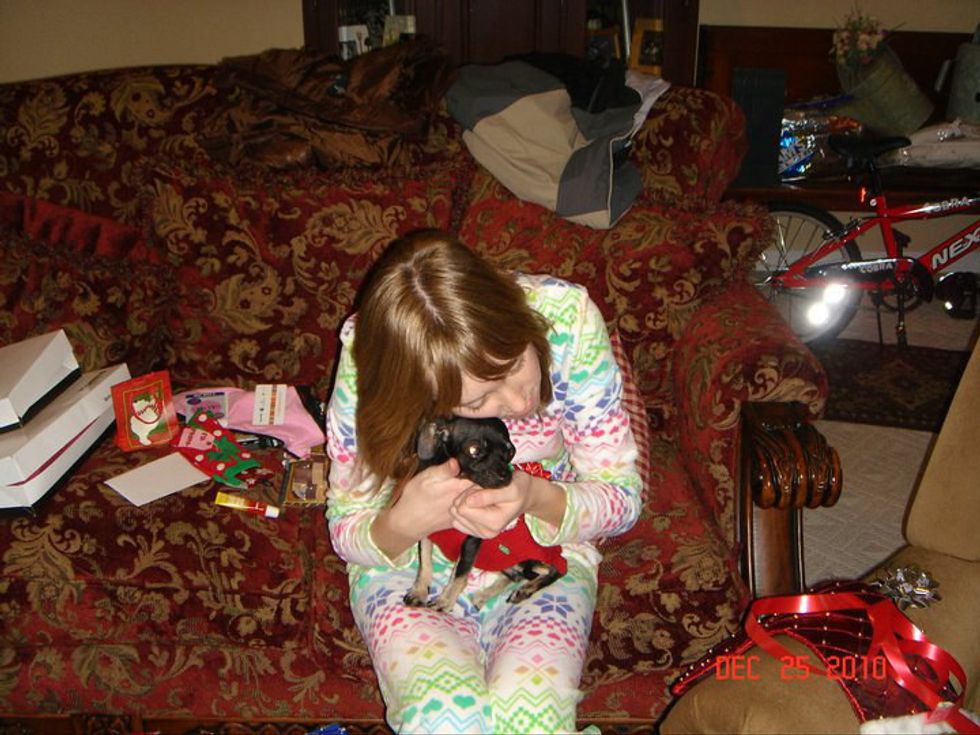 10. Con: They can be total jerks.
Most dogs don't possess the selfish, more cynical quality that cats are famed for, but there are some dogs that can really push human buttons. For example, Sophie has selective hearing; she hears quite well due to her large Yoda ears, but she ignores me when I'm trying to give her commands. Yes, that's right. She purposefully ignores me when I'm talking to her, calling her, or yelling at her — the little brat.
11. Pro: They make great alternatives to family members.
Don't want kids, but still want something to take care of? A dog is a great solution to that problem. Don't have a significant other but would still like the company? Dogs are great companions for loners. Already have a kid but want to give him/her a brother or sister without the extra child? Dog siblings are some of the best siblings to have. Trust me.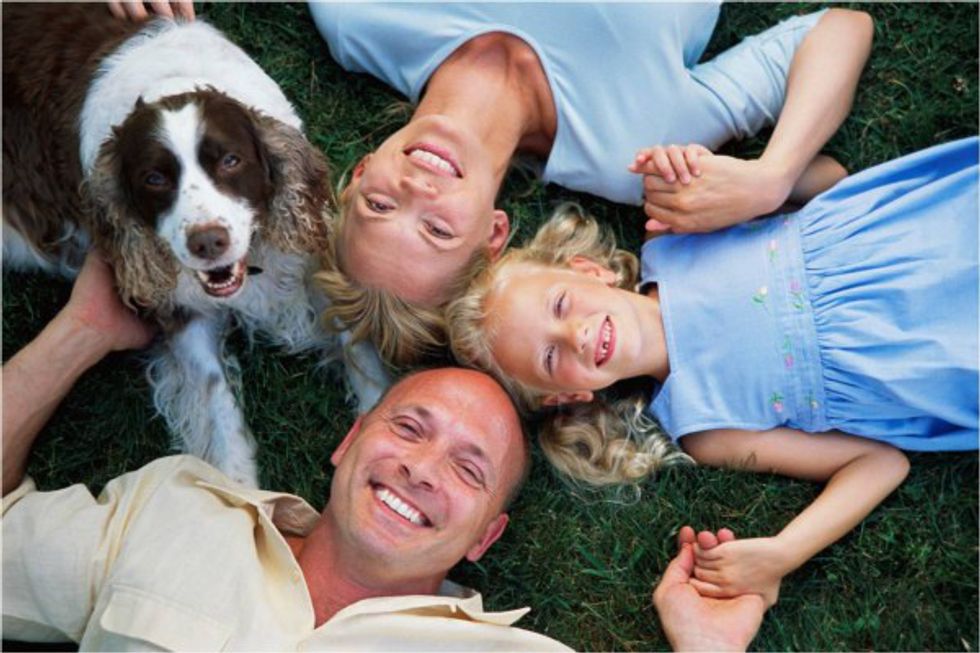 ---
If you're looking to get a dog, do some research on the breed(s) that would be right for you and your family. There are some breeds that are more kid-friendly than others, and some dogs are much calmer than their distant cousins. I personally would love to own a German Shephard one day, but I haven't decided if that will ever happen or not. Sweeping up dog hair is not fun, especially when you have allergies, but if you really love your dog, you'll likely be more inclined to put up with the money spent on Kleenexes, allergy meds and vacuum cleaners.