If you're like me, then you love movies. And if you love movies, odds are good that you know of the great and talented Johnny Depp. However, if you aren't familiar with the wonderful actor about whom I'm speaking, then you're really missing out.
It's safe to say that Johnny Depp is my favorite actor, so this article is certainly biased. I think that everything he does is spectacular (though I haven't seen all of his films), but that's just my (and many others) opinion. Depp, often collaborating with Tim Burton and Helena Bonham Carter, stars in movies of many genres, including thrillers and family films. He's widely known for being extremely versatile, portraying everything from a pirate to a chocolatier to a deranged barber.
So that you can experience the amazing Johnny Depp, I've compiled a list of some of (in my opinion) his best performances. While some of these movies themselves may not be of the best quality, I feel that Depp consistently brings his characters to life through brilliant acting and obvious talent. Want to watch movies this summer? Here are 11 Johnny Depp flicks for you…
11. "The Lone Ranger" (2013)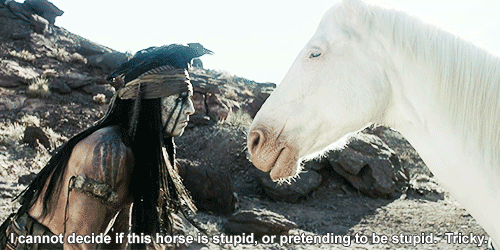 Though the movie itself may not have been the blockbuster of the year, I feel that Johnny Depp's portrayal of Tonto is excellent and worth the watch. Despite what many critics said at the time, Depp's ability to create characters of any type really shines in this recount of the legend of Tonto.
10. "Corpse Bride" (2005)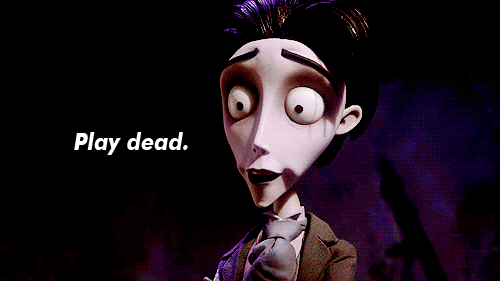 Depp helps to bring Tim Burton's animated film to life in his voicing of Victor Van Dort. Alongside Helena Bonham Carter, Johnny Depp transforms this rather dark animated film into a true work of art. Though it may be a bit on the dark side for a family film, Depp's natural talent allows him to create a lovable character while still maintaining the overall feeling of the movie.
9. "Transcendence" (2014)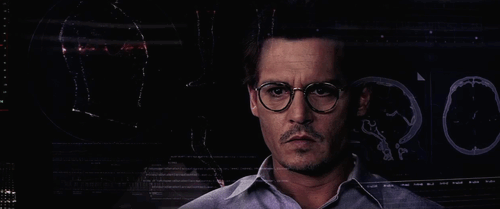 Another film with low approval ratings, "Transcendence" will make you question reality and the advancement of technology in the modern era. I felt that Depp once again creates a character so realistic that you can't help but wonder if the events in the film could actually happen in the world today.
8. The "Pirates of the Caribbean" films (2003, 2006, 2007, 2011)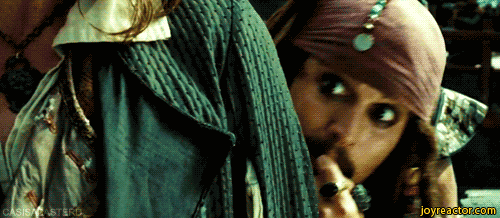 In one of his most well-known roles, Johnny Depp has truly created the legend of Captain Jack Sparrow. In the four, soon to be five, "Pirates" movies, Sparrow has grown to be one of the most recognized characters on the big screen today. Though, in my opinion, the later movies aren't quite as exciting, the "Pirates" franchise and the drunk and clumsy Captain Jack Sparrow are sure to keep you entertained for hours.
7. "Alice in Wonderland" (2010)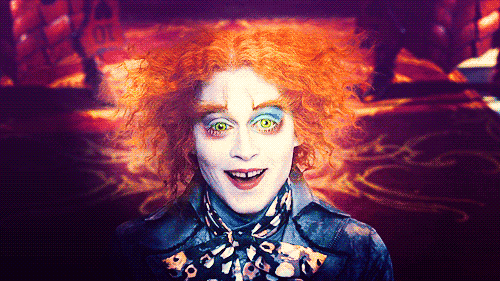 One of my personal favorite Johnny Depp characters, the Mad Hatter in Tim Burton's version of "Alice in Wonderland" is reason enough to watch the film. His portrayal of the insane yet lovable Mad Hatter is unforgettably entertaining and certainly enhances the story and development of the entire film.
6. "Finding Neverland" (2004)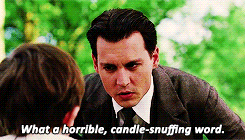 As playwright J.M. Barrie, Depp truly brings to life the creative process and inspiration behind one of the greatest fairy tales ever told. This sweet story is sure to brighten your day and make you look at the world around you in a new light.
5. "Black Mass" (2015)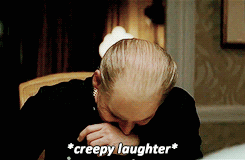 The story of infamous South Boston mafia leader James "Whitey" Bulger, "Black Mass" will make you think twice about going to Southie (though I went without any problems shortly after seeing the film). Johnny Depp's startling yet convincing portrayal of Whitey Bulger captures the essence of the life of a Boston mafia member, while retelling the true story of one of the most notorious U.S. criminals of all time.
4. "The Tourist" (2010)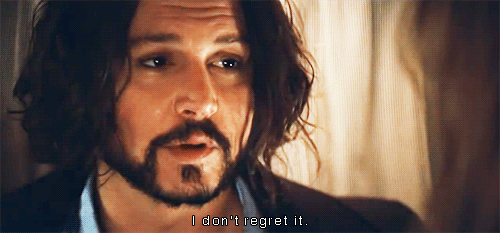 Though it wasn't one of Depp's most successful films, I found "The Tourist" to be very entertaining, with an action-packed plot and a talented cast. Unsuspecting tourist Frank Tupelo, as played by Johnny Depp, gets caught up in something far more complicated than he could imagine on his vacation. With many twists, an engaging storyline and several interesting (and easy on the eyes) characters, this film is sure to keep your attention and have you making predictions until the very end.
3. "Edward Scissorhands" (1990)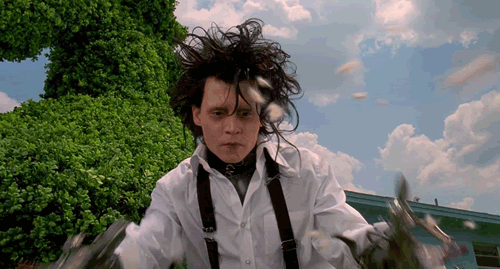 In one of his most well-known roles, Johnny Depp is Edward Scissorhands, a young man with, as you guessed, scissors for hands. After living in isolation for years, he is brought back to civilization and is forced to readjust to his new environment. Saying less than 200 words in the entire film, Depp truly shows his natural talent and acting abilities in this must-see classic.
2. "Charlie and the Chocolate Factory" (2005)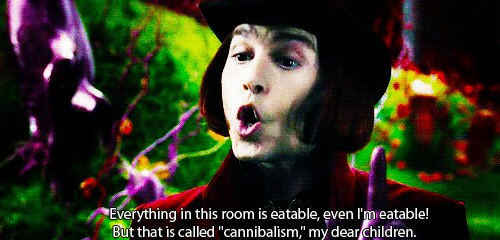 Though I rarely approve of remakes or sequels, Willy Wonka in Tim Burton's 2005 "Charlie and the Chocolate Factory" is my favorite Johnny Depp performance of all time. Once again, Depp and Burton created a masterpiece with this film, constructing a more modern and darker version of the 1971 classic. With his awkward encounters and obvious dislike of people, Depp's Willy Wonka is sure to find a place in your heart as you follow the fantastic story that's been around for decades.
1. "Sweeney Todd: The Demon Barber of Fleet Street" (2007)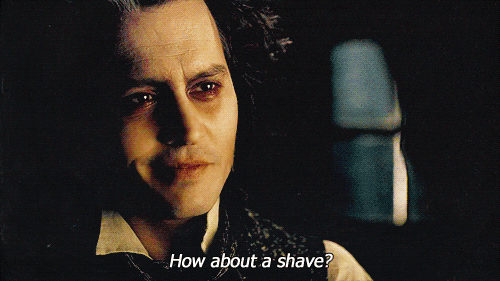 My favorite Johnny Depp movie, Tim Burton's "Sweeney Todd" will certainly keep you on your toes. With the help of Mrs. Lovett, played by the lovely Helena Bonham Carter, Sweeney Todd (Johnny Depp) seeks revenge on those who hurt him many years before. Though it's a bit violent and a tad quirky, "Sweeney Todd" is easily one of my favorite movies, and I highly recommend it to anyone who wants to see Johnny Depp doing what he does best.