Whether it's for your New Years Resolution, to clear your head and relieve stress, to shed a few pounds, or to simply get in better shape, everyone has gone on some sort of run in their lifetime. As you lace up your sneakers, get your bumping playlist ready, and begin to stretch, you get into that mental zone of "OK, I'm going to go onto this run." As you begin to walk and your walk then becomes a jog, which then becomes a full-speed run, you quickly begin to realize something along the lines of, "Ugh, I'm actually running right now." Whether you're a casual runner or a marathon runner, here are 10 thoughts that go through your head at some point in time during that 'fun' run.
1. "Wow, that first minute and 30 seconds flew by! I can totally keep doing this for another 28 and a half minutes!"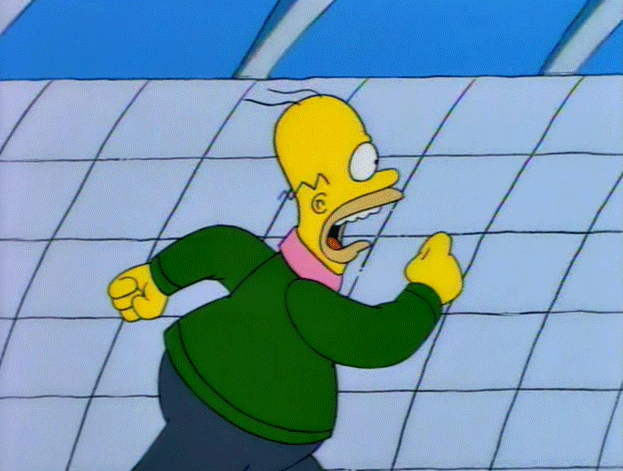 Those first few minutes of the run are pure bliss! You think you are invincible and that you're about to make this run your b*!ch.
2. "Woah, I didn't know I could sweat this much. Must mean I'm burning a million calories!"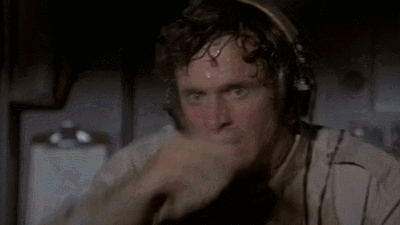 That moment where we all think that at the end of the run we'll be about 5 pounds thinner.
3. "Oh, I really only just burned 20 calories. That doesn't even cover half of a beer... I better pick up the pace here."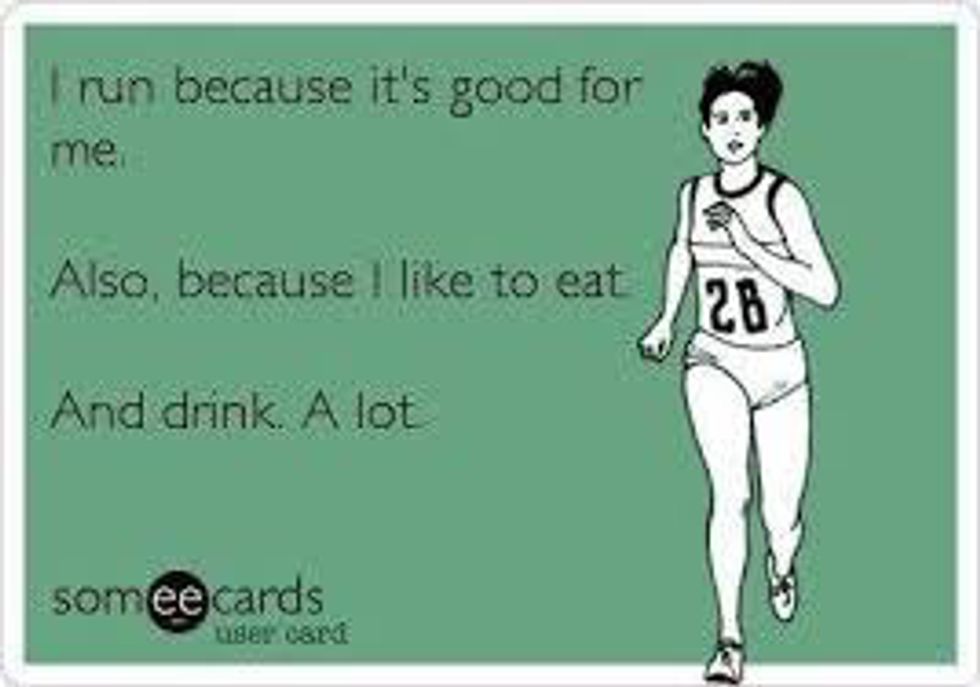 That sad, sad moment when we check our Fitbits or Apple watches and realize those calories can be really stubborn to burn off.
4. "This isn't so bad! I can do this."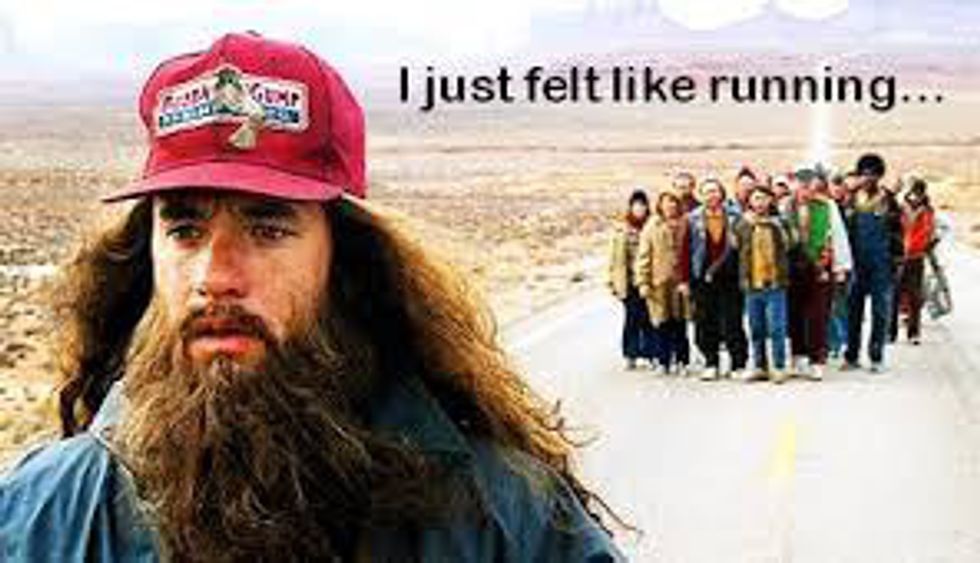 Right around half way through our jog we all have a feeling of determination.
5. "Wait, this actually sucks."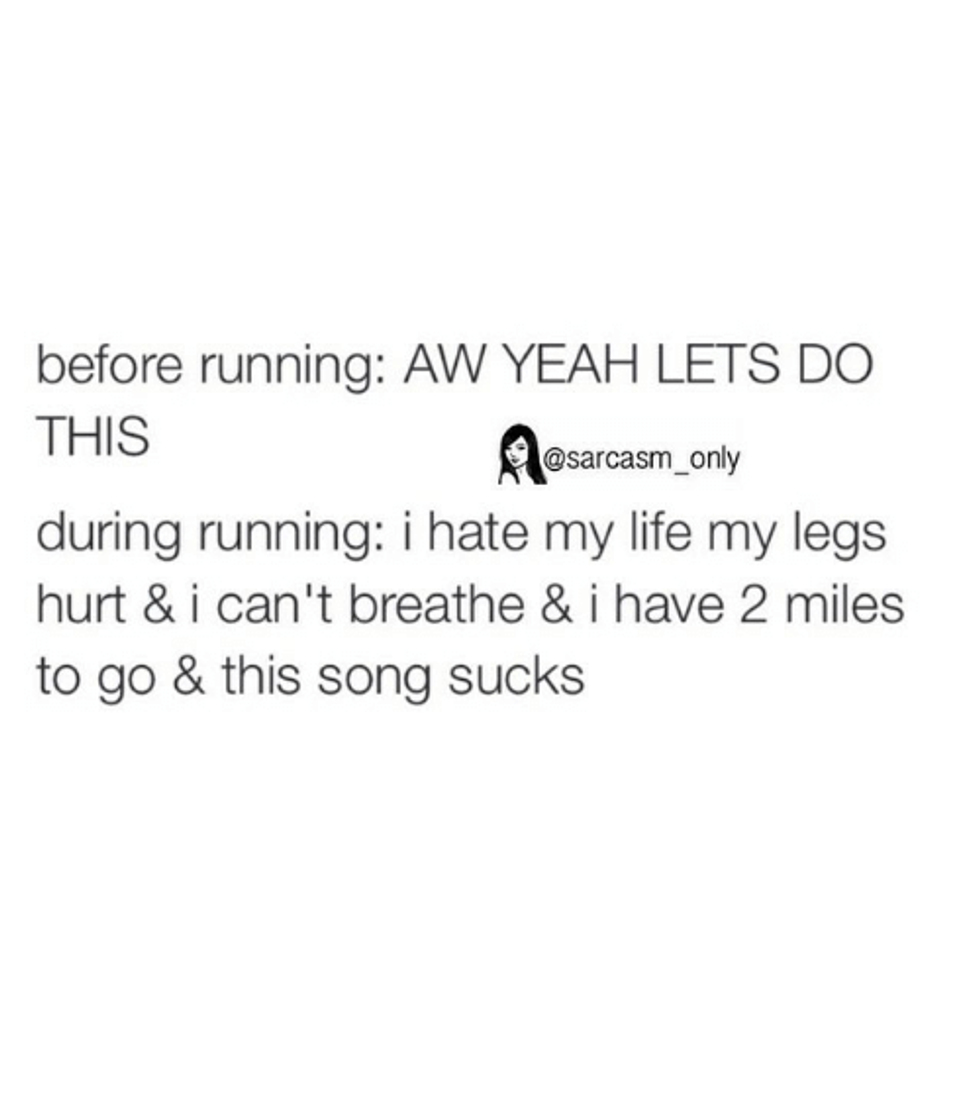 Then, a little after half way, we realize that in reality, this really does suck.
6. "I'm sooo bored."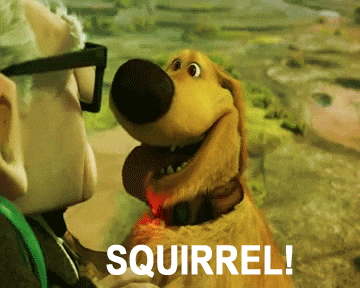 Yeah, let's face it. Running can be pretty darn boring. Especially when you have the attention span of Doug from the movie "Up."
7. "Are you SERIOUS? I still have 10 minutes to go?"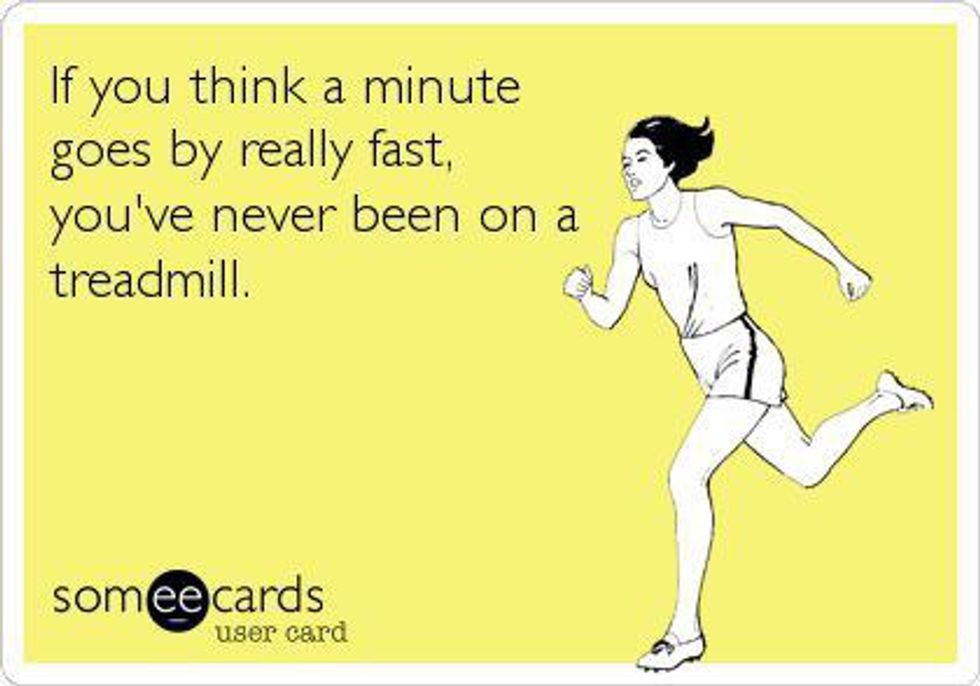 Time literally feels as if it's standing still. You realize that you are so close, yet SO far away.
8. "Oh hellz yeah, this is my jam."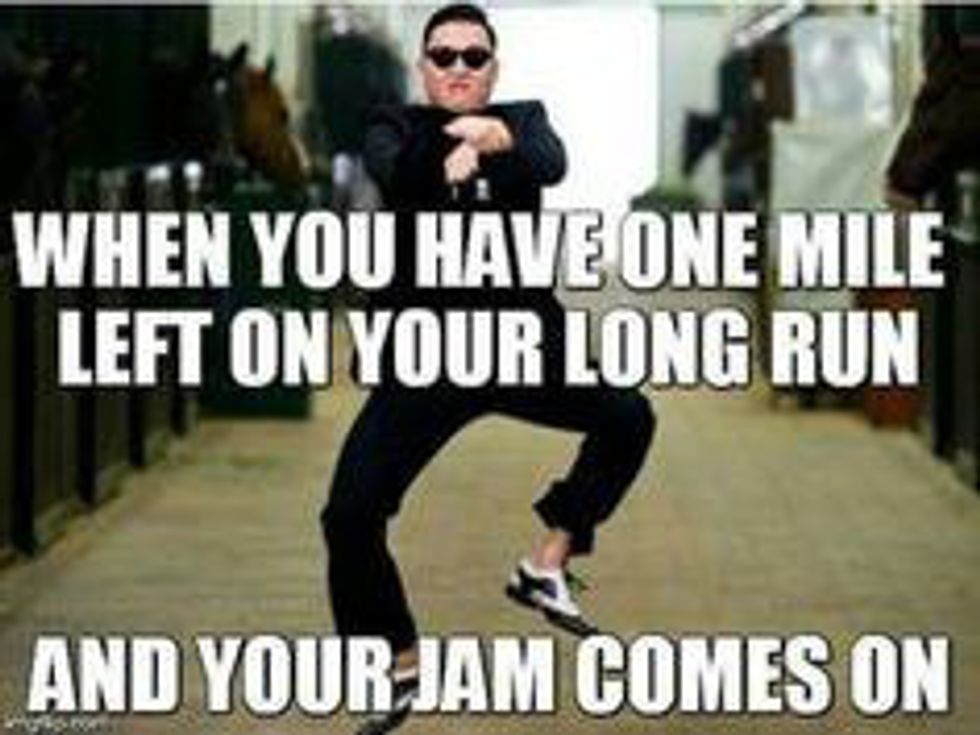 Just when you want to throw in the towel and turn that run into a walk, your jam comes on and all of the sudden the life is restored in your body."
9. "My legs are turning to Jell-O. Oh, after this run maybe I'll get some Jell-O."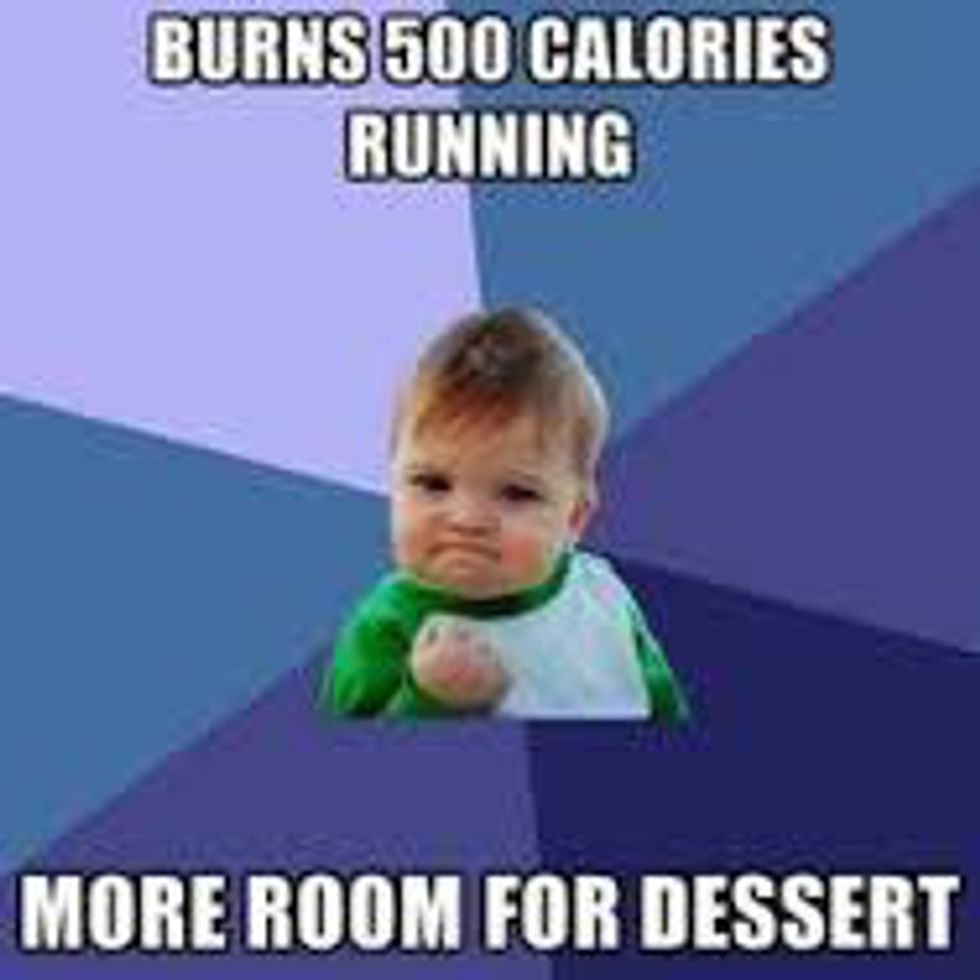 As your legs begin to feel weak as you approach your finish line, your head becomes full of all the foods you're going to reward yourself with after your run.
10 "5, 4, 3, 2, 1... I DID IT. Thank God that's over with. Can't wait for tomorrow!"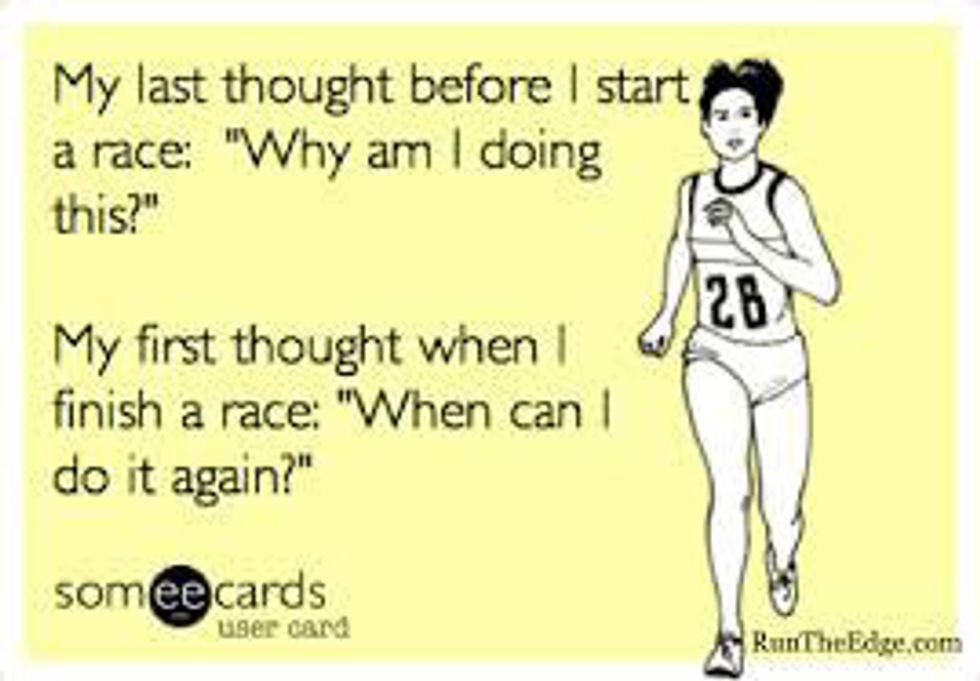 As much as we all are thrilled when our timer has elapsed or we've reached the distance we wanted to run, every runner can't wait for the next day's run and to think these same thoughts over again. Happy running.