I have a hammock. I adore my hammock. I got one to join the stereotypical freshman scene at my university, becoming one of the many hammocks spread across campus. It was the hipster, yet mainstream, thing to do. And I fell in love. I was in my hammock every minute I possibly could be. I did homework in my hammock, I read, I napped, I invited my friends into my hammock. I did anything and everything in this piece of fabric that I had become over attached to. And now you can too!
1. You can experience nature without touching nature.
Bugs rarely try hard enough to break such a fortress as a hammock. You're off of the ground and dirt. You really only have to interact with nature when putting the hammock up -- once you're in, you're in. You get to smell the naturey smells, feel the sunshine (unless you're in a heavily wooded or cloudy place), and breathe in the fresh air. Nature, without the dirt and bugs.
2. Cuddling.
I will put it simply, you cannot be in a hammock with another person and not be cuddling. I think I have said enough.
3. It's kind of like a swing if you push enough.
If you sit perpendicular to the hammock you can dangle your legs out and if you're close enough to the ground, you can push yourself like you're a porch swing. Except it's better than a porch swing, because you're in nature.
4. You can put them up in the woods to achieve isolation.
If you need to focus to do homework or you just plain want alone time, you can put your hammock up in the woods. Obviously this is subject to situation and placement, but if you try hard enough I'm sure you can avoid seeing other human beings. It's wonderful to sit in a hammock alone in nature, breathing in the air and thinking. Listen to the birds and animal sounds, experiencing nature in it's solidarity and all that great stuff.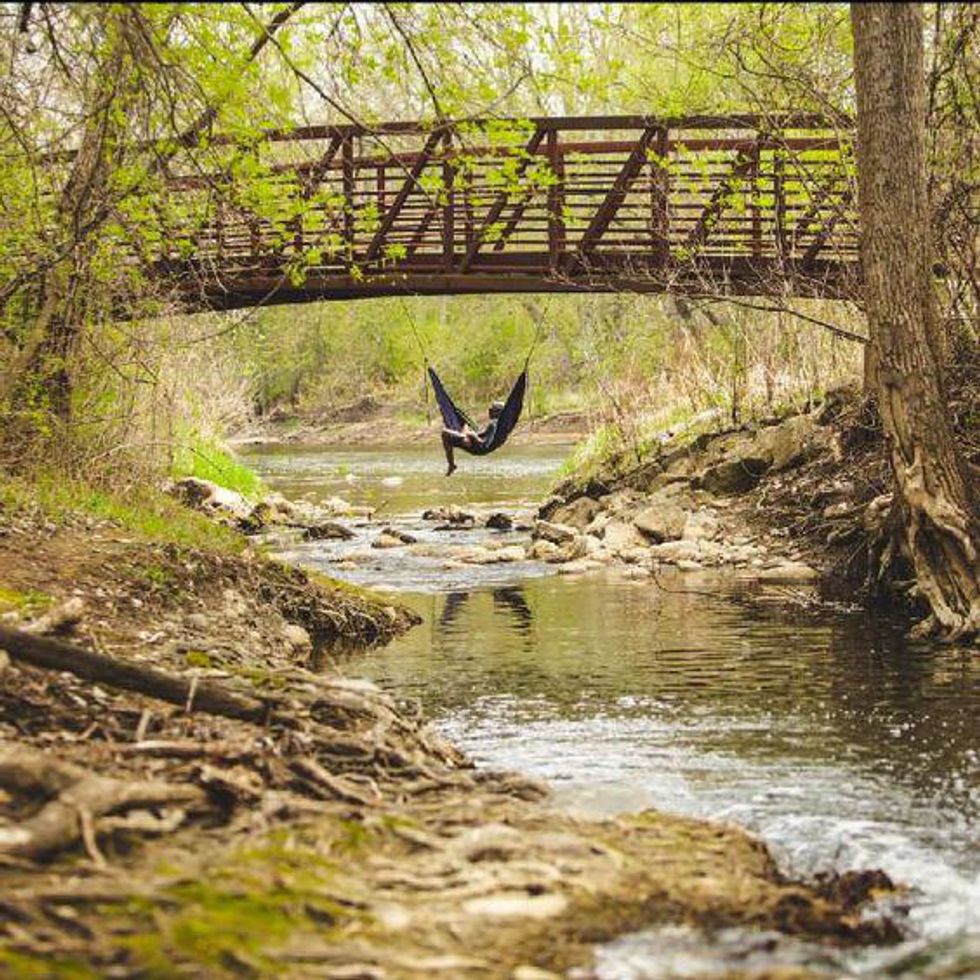 5. Sleeping in them is supposed to be super good for you!
I've taken several naps in my own hammock and I can say, they were some great naps. Once you get over the weirdness of basically napping out in the middle of nowhere, it's quite relaxing. You could even rock yourself to sleep, using the method described in number three. It's supposedly really good for your back, as it is fabric and is limited in how it restricts you. Also, you can be protected from the wind, while still feeling the sunshine through the fabric! What could be better?
6. You can post cool hammock pictures.
Look up Instagram accounts that are focused on hammock pictures, they rock. So hipster. Very nature. Such artsy.
7. It makes you feel more outdoors-y and cool.
It's very hipster (slash mainstream) to hammock and hike and do nature things. Hammocks mean you're cool, I promise.
8. Sometimes it forces you to be more adventurous.
If you have a hammock then you're forced to be outside and go find cool places to hammock. Once I got my hammock I found myself searching for the perfect hammock spots, hiking further into the woods or even driving to parks and such. It's so much fun to find a new spot and sit there for a few hours. The more wonderful spots the better. It's even more fun to go find these hammock spots with other people who have hammocks! Haven't you seen those pictures of people stacking hammocks? How cool is that?!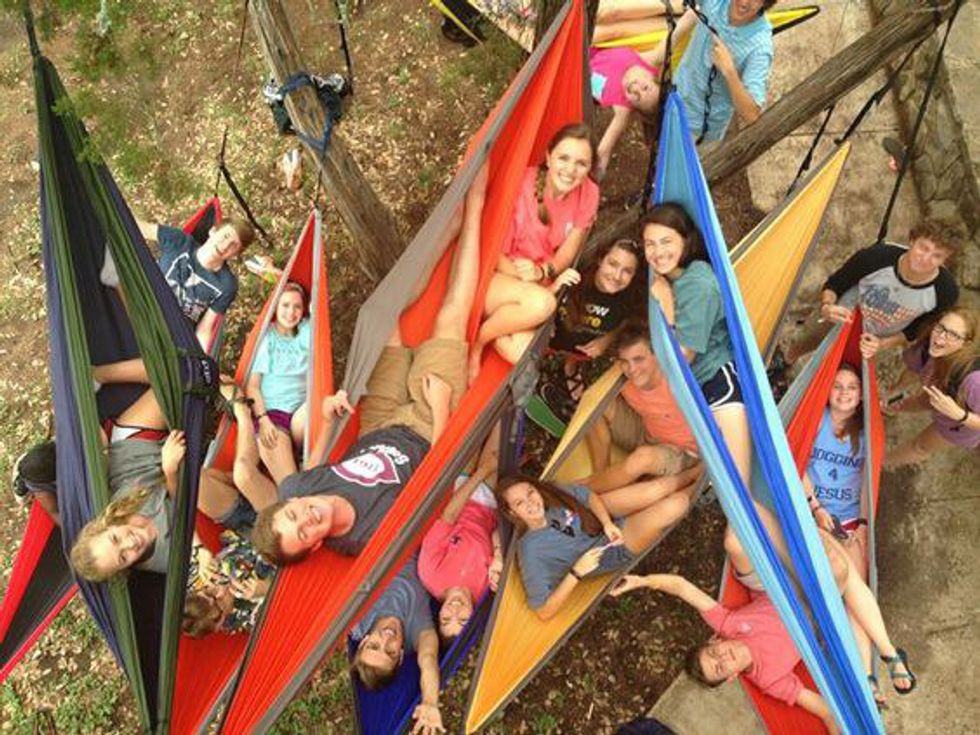 9. It's a handy way to go camping, but more short term.
In the order of least portable to most portable: skyscraper, house, camper, tent, hammock, umbrella. I'm just saying.
10. They are like hugs of outdoors and fresh air.
Laying in a hammock is like being hugged by nature. That's all I can say.
I have presented some of my best arguments. Please feel free to challenge them, but please consider them deeply first. Think about it. Hammocks improve your life enjoyment. Hammocks help you make friends. A hammock can be your best friend. That is all. I'll see you at the nearest REI.