Whether you're a Hokie or a Volunteer, I can guarantee you are jumping up and down as the days get closer to the big day. This Saturday, September 10, 2016, we will be witnessing two teams battle head to head at the famous Bristol Motor Speedway. This is going to be something to remember. Here are 10 reasons why you should get excited for the Battle at Bristol!
1. World's Largest College Football Venue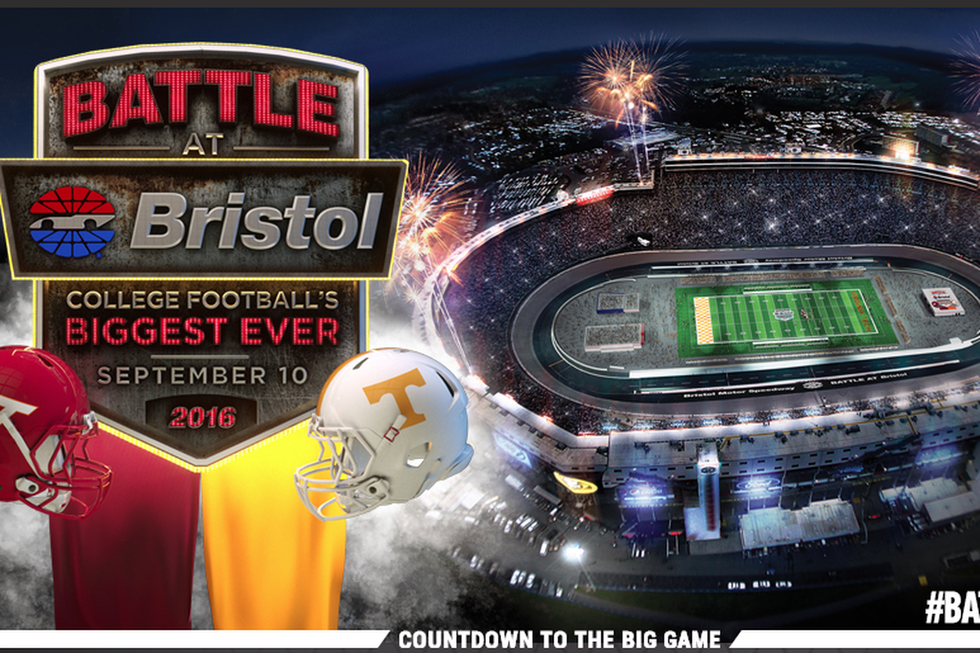 Bristol Motor Speedway has been transformed into the world's largest college football venue for the Virginia Tech Hokies and Tennessee Volunteers. You can't tell me that doesn't sound amazing. Not only will you see your favorite teams face off, but you will also have an amazing 360 degree view of the beautiful speedway at night.
2. Concerts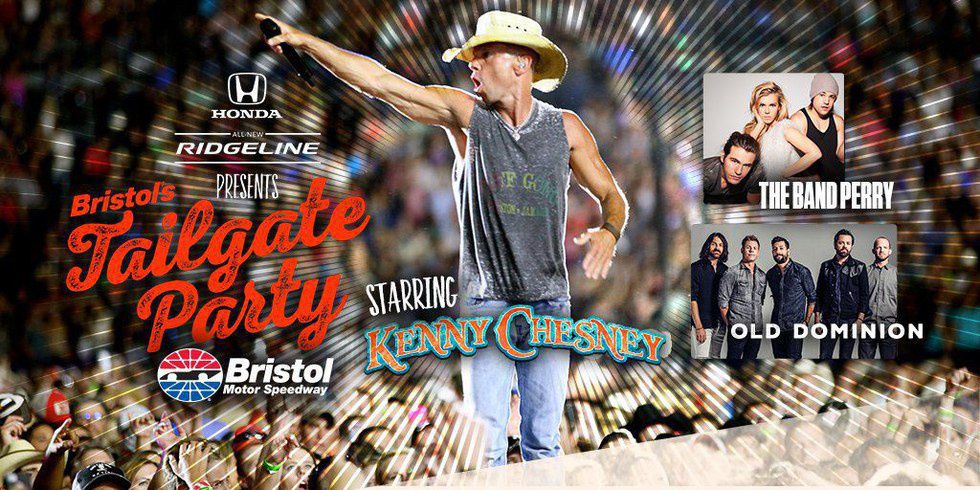 Kenny Chesney, The Band Perry, and Old Dominion are all performing Friday night in the speedway and calling it "Bristol's Tailgate Party." The name fits perfectly to start off the celebrations for the big game. It doesn't matter if you love country, this crew is calling for a good time.
3. College GameDay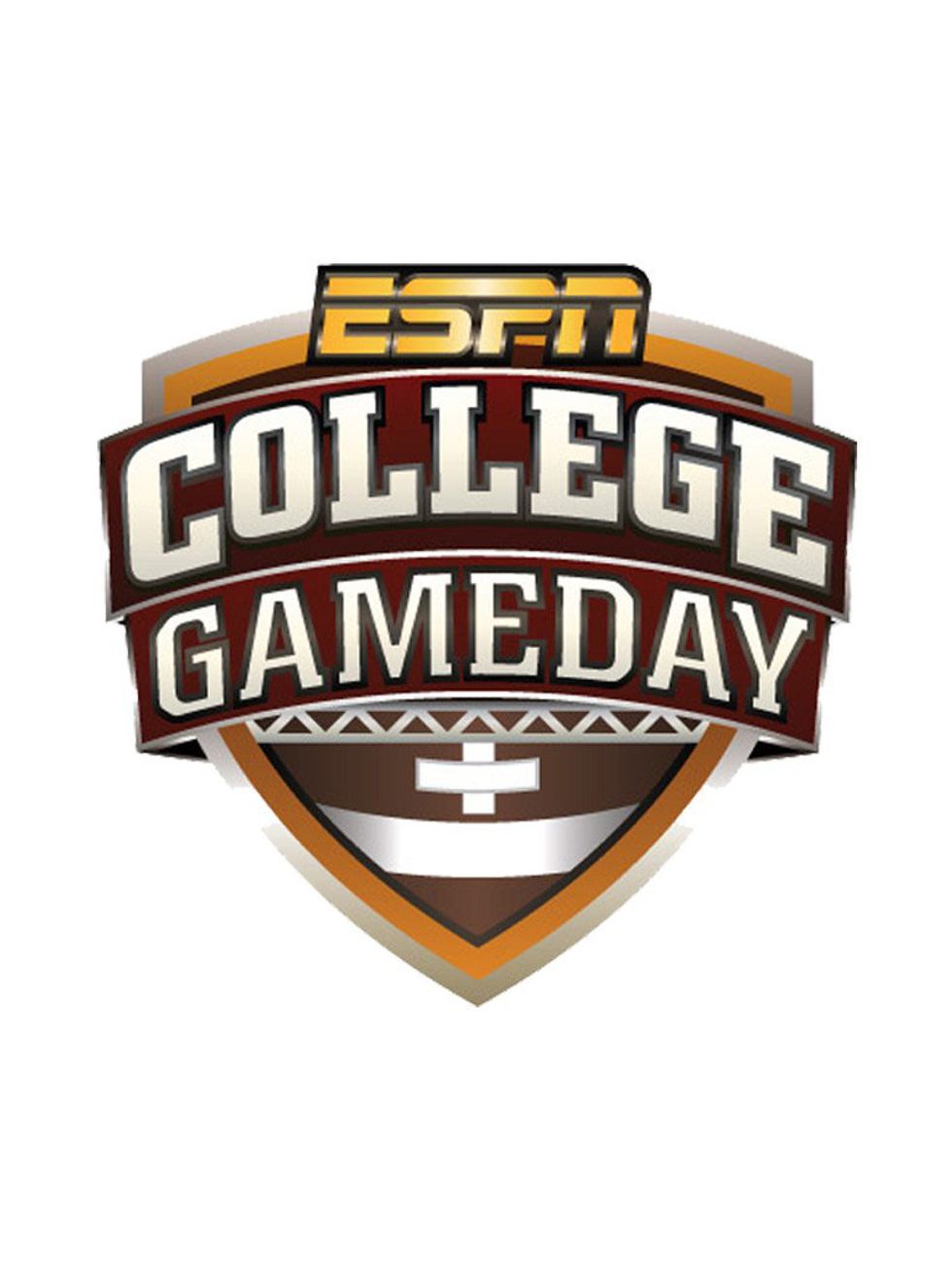 Yep, that's right. ESPN College GameDay is coming to the Battle at Bristol. If you attend College GameDay, which I highly recommend, you will be able to see the guests and anchors up close and personal. You may even be lucky enough to be on TV!
4. Tailgates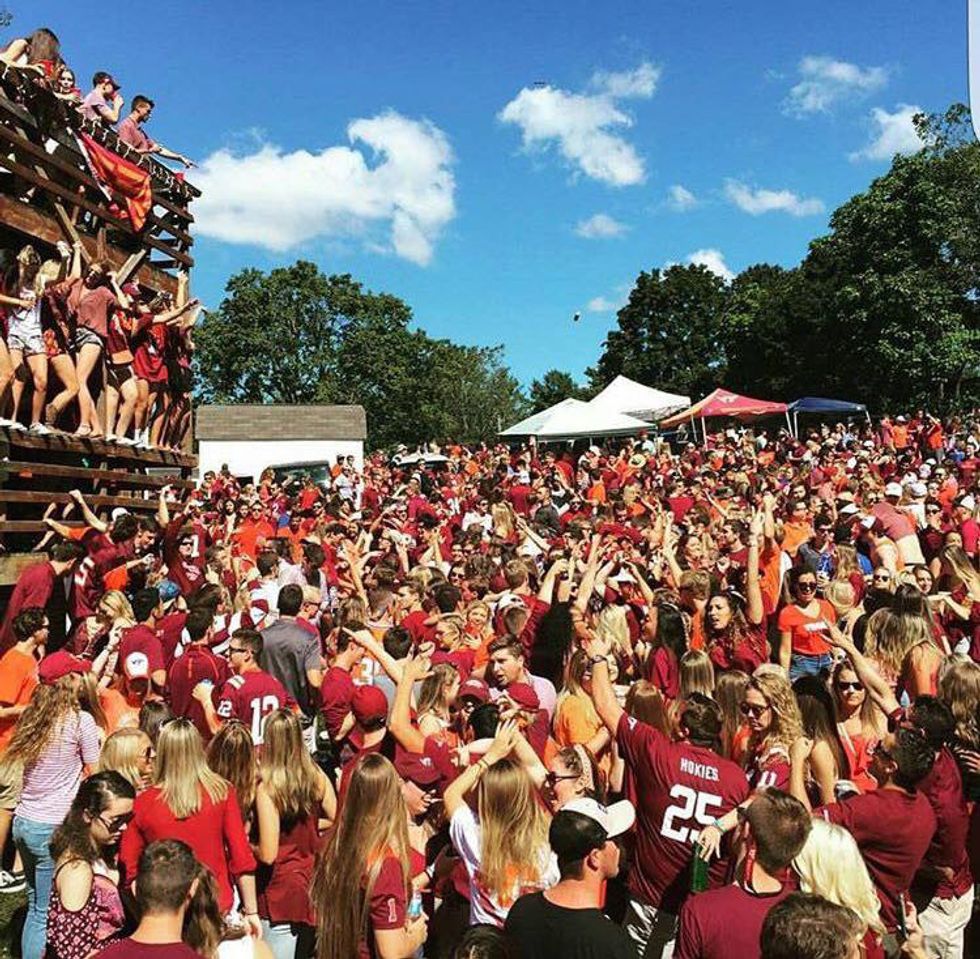 This event is going to be the biggest in decades. Which means, the tailgates are going to be even bigger. This is the time to put down our opinions on who is going to win or lose, and party until the sun comes up. These are the moments that you'll look back on with your friends.
5. Hokie Stone Uniforms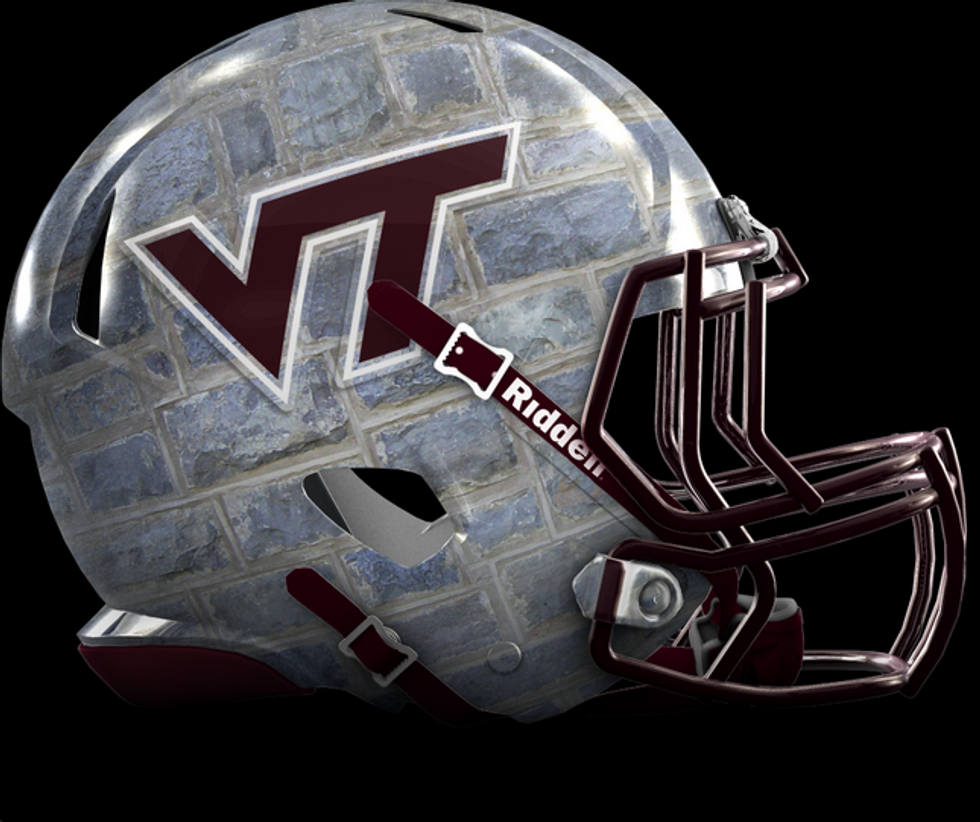 Virginia Tech created the new Hokie Stone uniforms in tribute of the Corps of Cadets and representation of the school. The uniforms represent strength, respect, and unity. When the Hokies runs out to "Enter Sandman", it's going to look so badass.
6. The roadtrip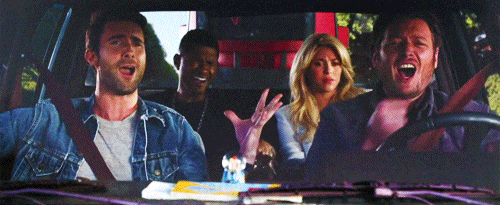 Away games are always a good time because you get to look forward to the hilarious car rides with your best friends. Turn up the volume to "Enter Sandman" and in no time you'll be in Bristol,Tennessee.
7. Battle on The State Line Pep Rally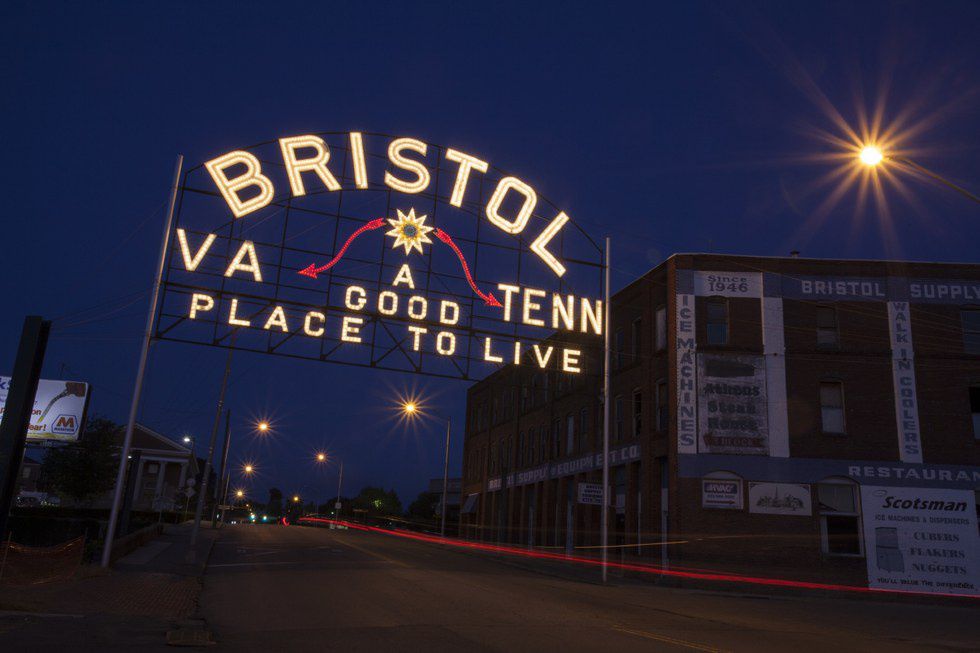 You will be able to meet former Virginia Tech and Tennessee players at the Virginia/Tennessee state line. Another great thing is that Frank Beamer will be a host on the main stage alongside with ESPN host Dr. Jerry Punch, and others.
8. BrewFest at Bristol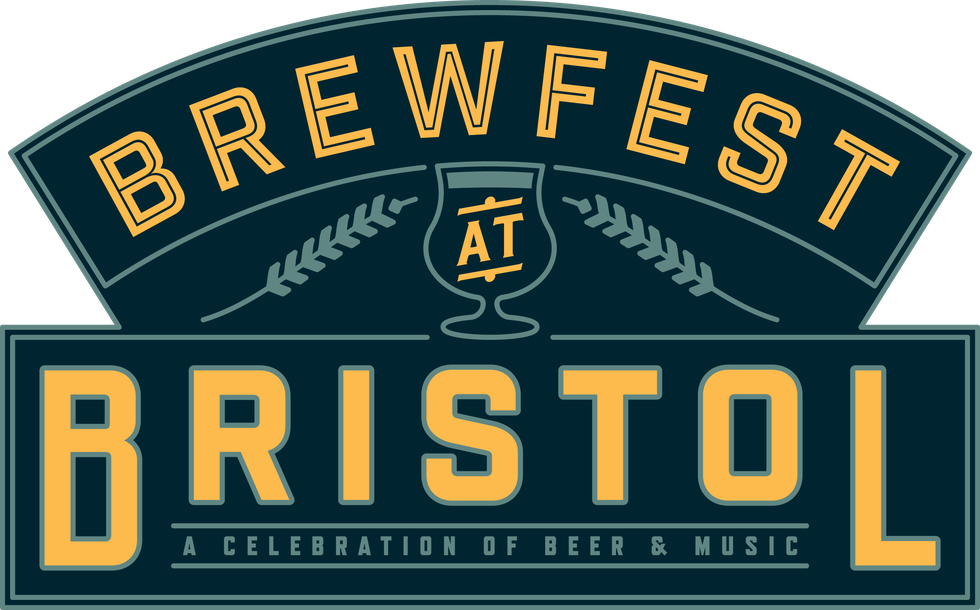 The town of Bristol, Tennessee is starting the party early with a BrewFest on Thursday. If you are of the legal age I would recommend going to this event. It will give you a chance to relax, get to know the area, and the locals.
9. Food

College football involves tailgate food and stadium food. Both are amazing. This is your weekend to indulge on that corndog you have been craving. No regrets on whatever you decide to feast on.
10. Enter Sandman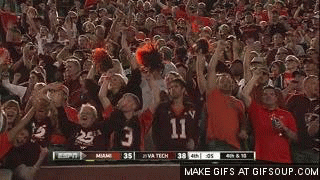 This is a feeling that you are never going to forget. Just imagine "Enter Sandman" blasting through the speedway, thousands of Hokies start to jump, you get goosebumps all over your body, and eventually lose your voice from screaming. This is definitely something to get excited about.
I am blessed to go to a school with so much pride and school spirit. These are the moments we look back on and think about how amazing they were. This game is going to be legendary and full of fun activities. Dance, laugh, jump and eat as much as you want this weekend. Be safe and Go Hokies!