A big part of visiting any place is what you would eat for breakfast, lunch and/or dinner, especially because that will help decide whether or not you return. However, the big appeal of the Big Apple, New York City, is its large buildings and landmarks, so food may not have much to do with it. That doesn't mean New York City doesn't bring it when it comes to eating out. Here are 10 places you should think about eating at when visiting the concrete jungle.
1. Anything from Shake Shack.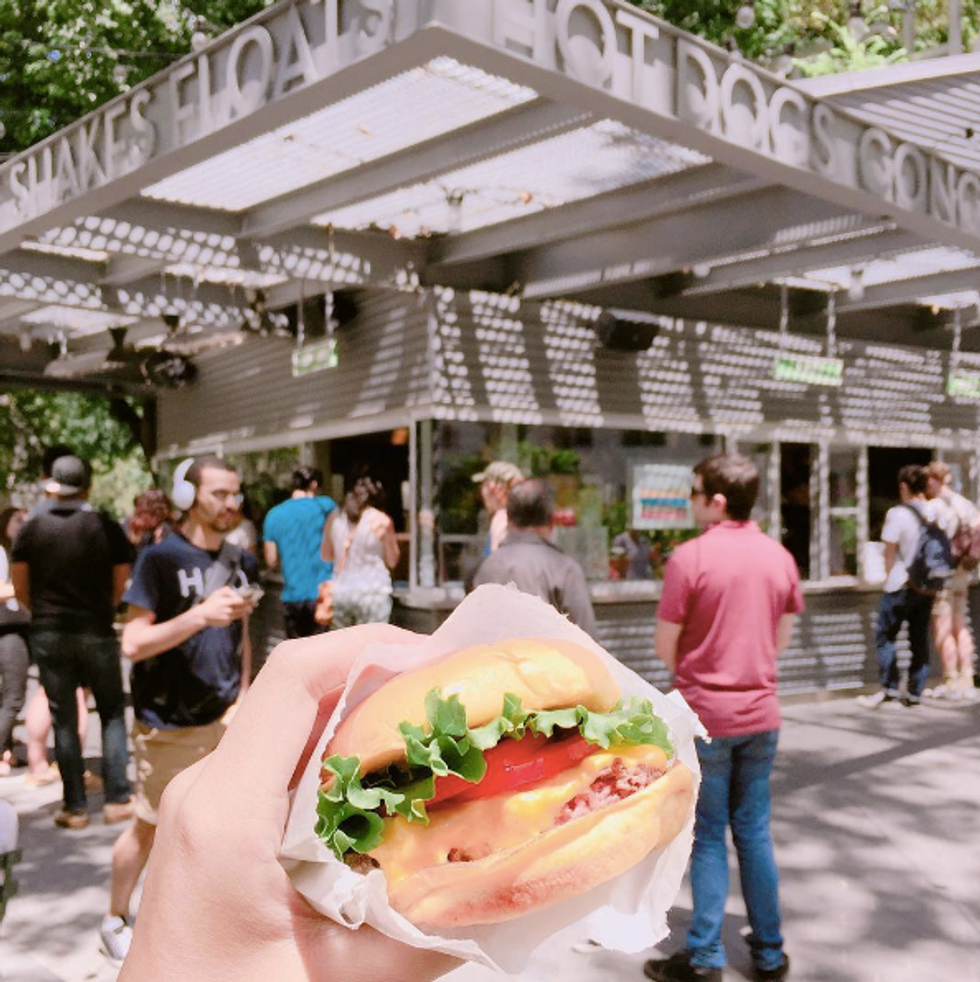 Shake Shack is located in various places around the northern United States and even recently opened some restaurants in California and Korea. They even have treats for your dogs, in case you want to surprise your pup with a snack. However, why not try it from the original location in Madison Square Park and catch yourself a picture in front of the Flatiron Building?
2. Dumplings from Chinatown.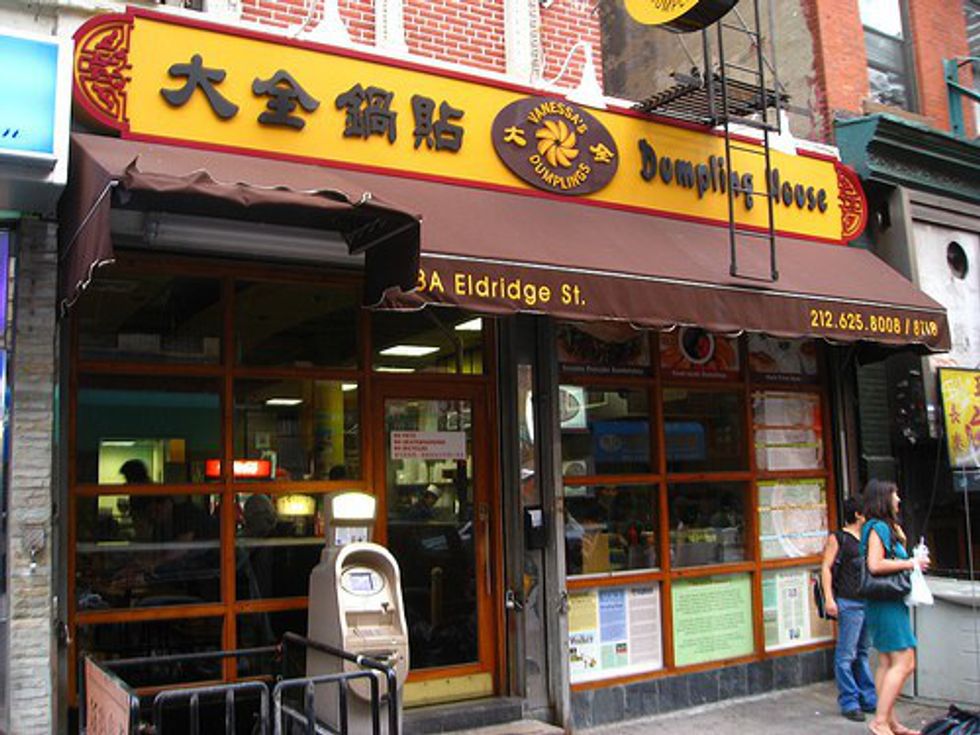 If you order from a Chinese restaurant and don't get dumplings, are you really ordering Chinese food? That doesn't matter though. Get yourself down to Chinatown and try dumplings from almost any restaurant. (But, I recommend heading over to Vanessa's Dumpling House where you can get four for $1.50.)
3. Chinese food in general.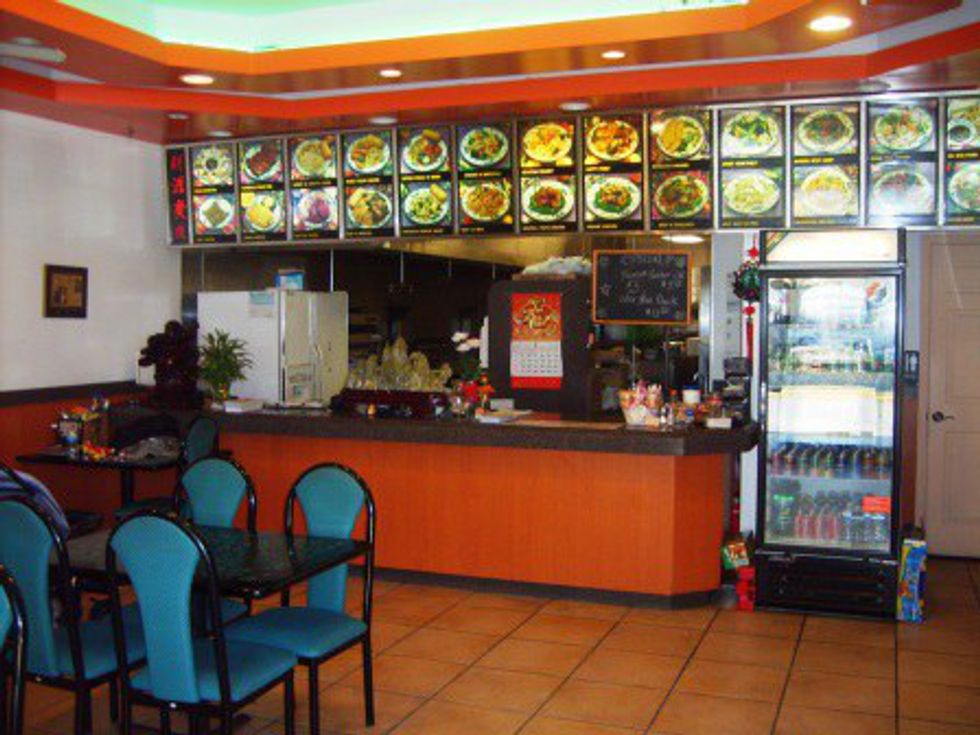 Everyone loves Chinese food, whether it's from Panda Express or your local Chinese restaurant. But, Chinese food in New York City just has a different taste than it does in the rest of the state. Maybe it's the mandatory grades that are displayed in the front of restaurants, but it results in a delicious meal.
4. Hot Dogs from Nathan's in Coney Island.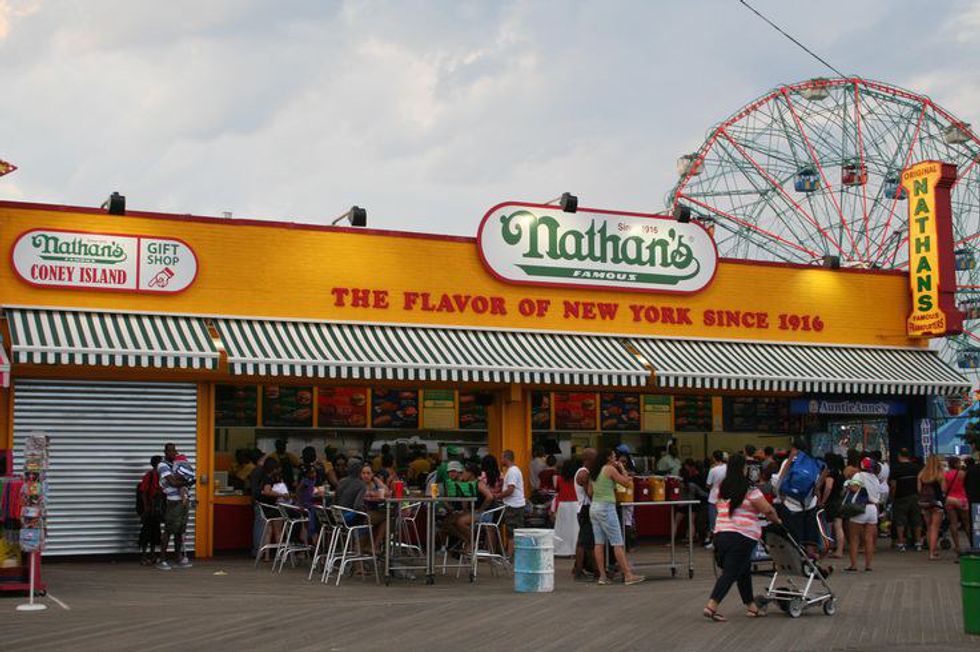 An essential piece of summer BBQs are whether or not there are hot dogs. If there aren't you might as well just be having a large family dinner outside. But before, after, or even while taking a walk on the Coney Island Boardwalk, stop by the host of the annual Hot Dog Eating Competition and pick up some "old-fashioned" hot dogs. "Hot dogs" is plural because you definitely won't be able to eat just one, maybe not even just two.
5. Halal food from The Halal Guys.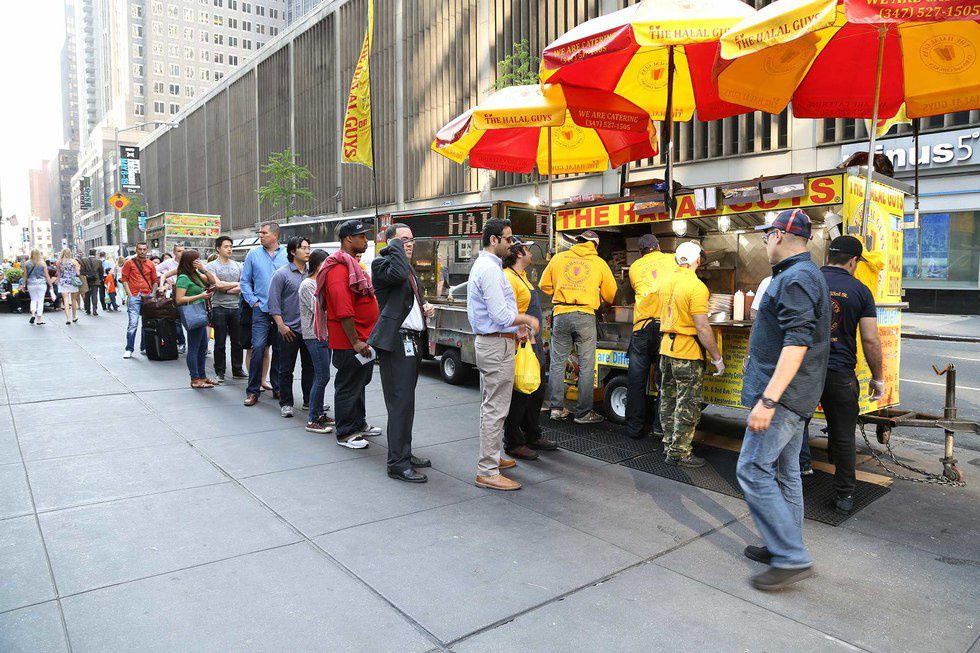 The Halal Guys supply a quick, usually $7 or $8, meal of chicken or lamb over rice. This is a common meal among high school students because it's cheap but at the same time good. If you don't trust the trucks, they do have some actual restaurant locations. For $5, you aren't expecting the amount of food they give you but you'd be surprised and may even have a little left over for a snack at night. But, I must warn you, I have never heard of someone heating up their food later, so be prepared to eat it all and feel stuffed.
6. Milkshake from Black Tap.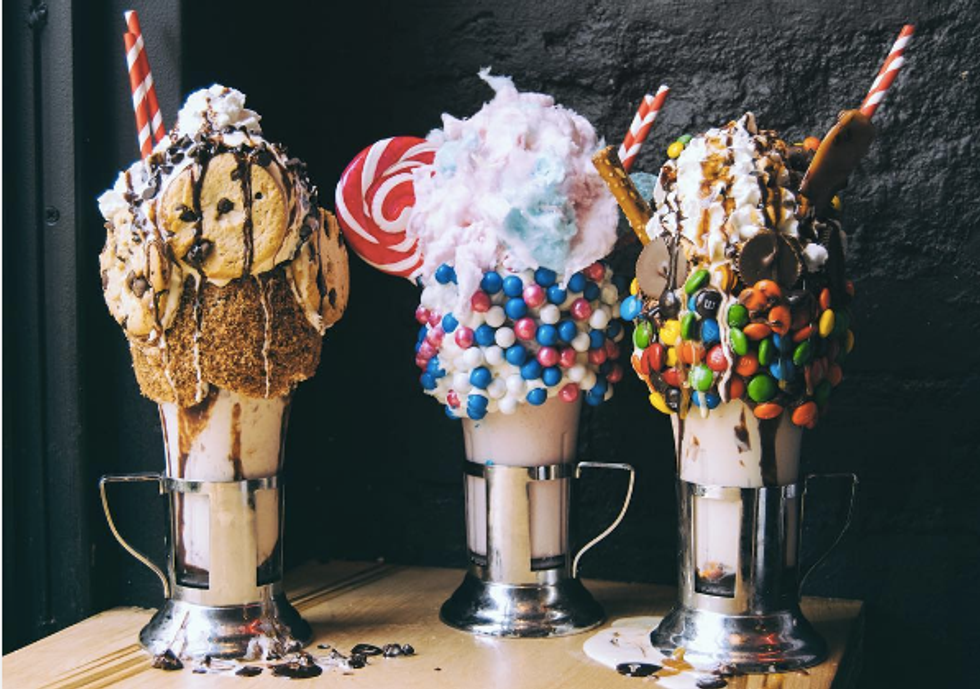 They have taken over Instagram: Milkshakes from Black Tap are a pretty sight for the eyes and taste amazing. You never hear of an unhappy customer. They must be amazing because in the past people have waited in line for sometimes two hours just to get inside and try the tasty, Instagram-worthy drinks. You can't beat delicious and Instagram-worthy in 2016.
7. Cheesecake from Junior's.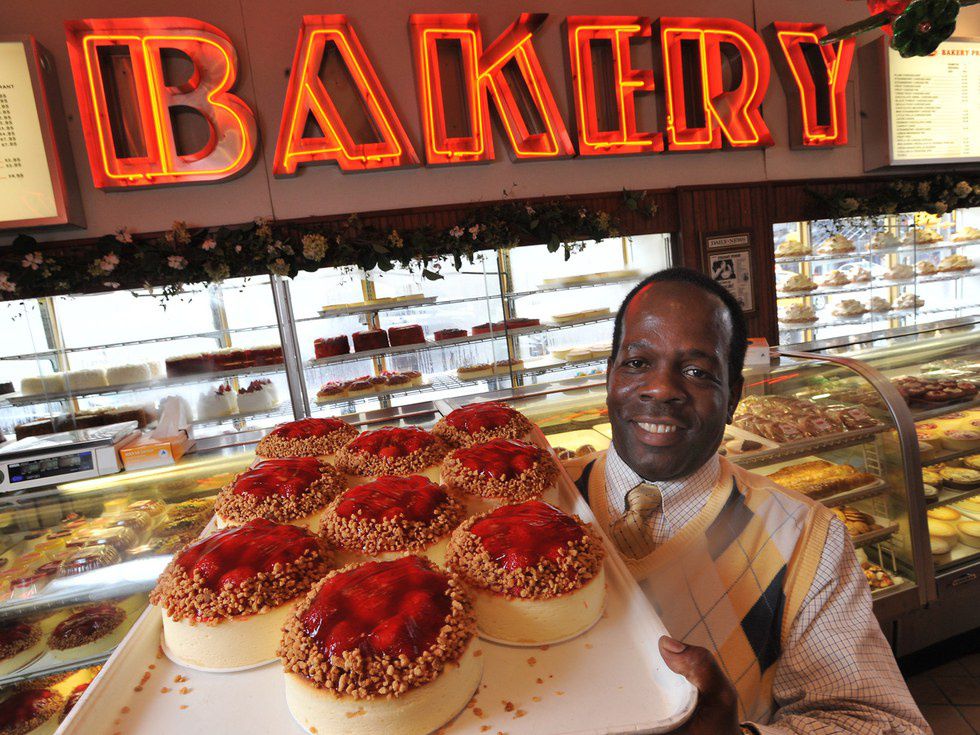 For some reason, cheesecake doesn't have many fans mostly because of the strange texture. That will change when it comes to cheesecake from Junior's, specifically the strawberry cheesecake. But if cheesecake isn't your thing, then try out the chocolate fudge layer cake. You'll hate yourself for loving cake so much.
8. Pizza.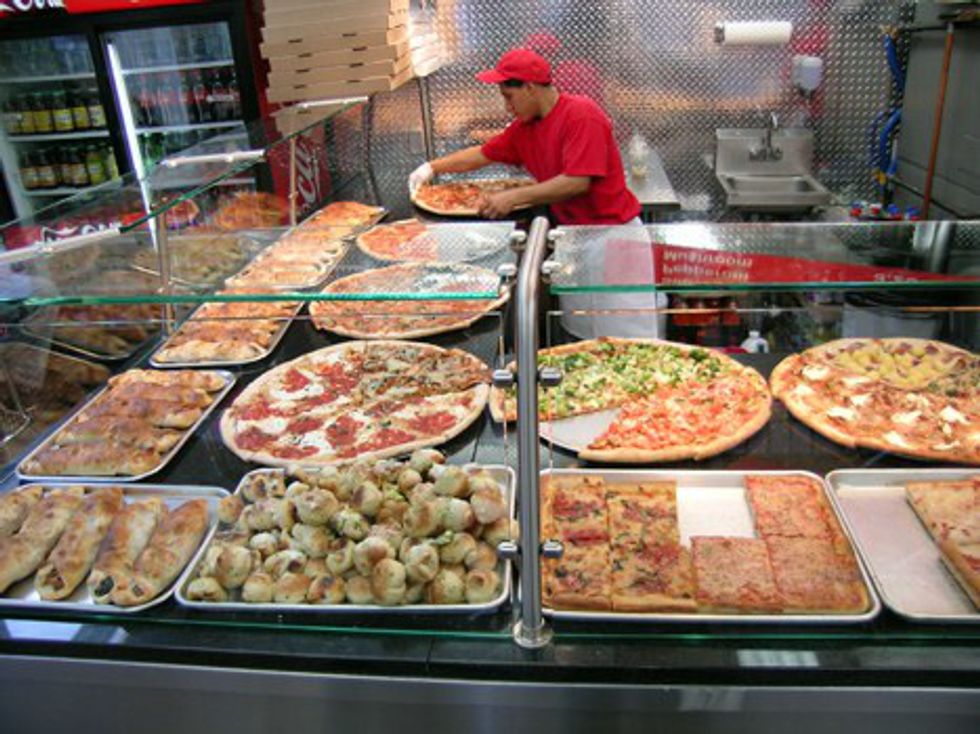 Now, New York is not best known for its pizza, but it surely does not disappoint. In a world run by cheap and easy delivery style pizzas such as Domino's and Pizza Hut, New York pizzas give you a reason to not want the easier, cheaper options. Of course there are semi-notable pizzerias such as Grimaldi's, but even if you just go to the places with $1 slices, you'll see it's just as amazing.
9. Sandwiches from Katz's Delicatessen.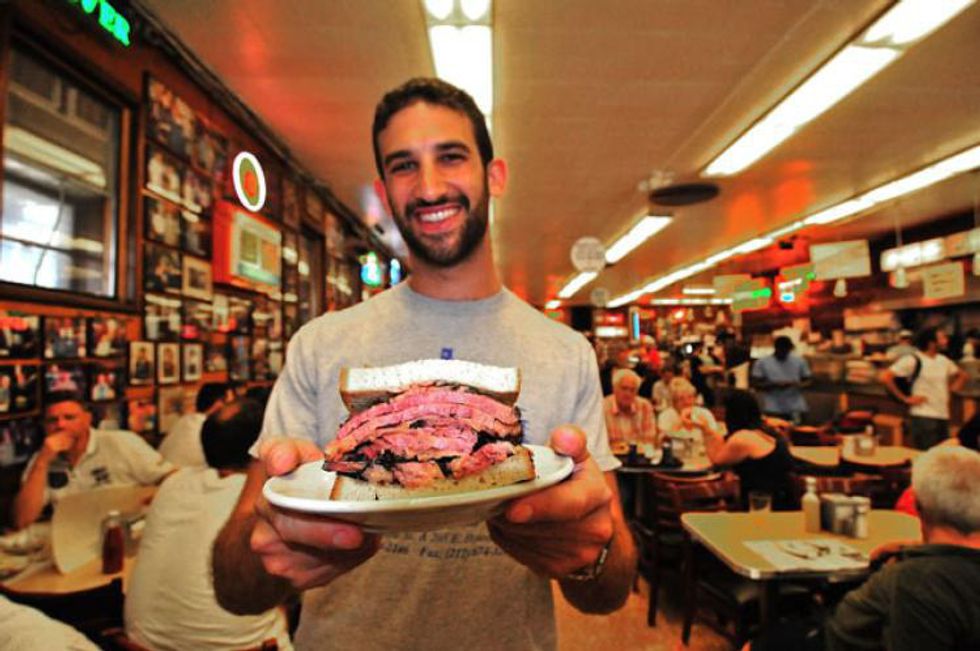 Katz's has been serving it up in the Lower East Side since 1888, which is impressive for a deli. But, it's not a normal NYC deli, which you may picture as a simple corner grocery store. Katz's is a restaurant that serves amazing sandwiches. It's often visited by tourists during the spring and summer months because the line is almost always out the door. But whether you have to wait or not, the experience of being inside as well as the sandwiches themselves are well worth both the time and money.
10. Bagels.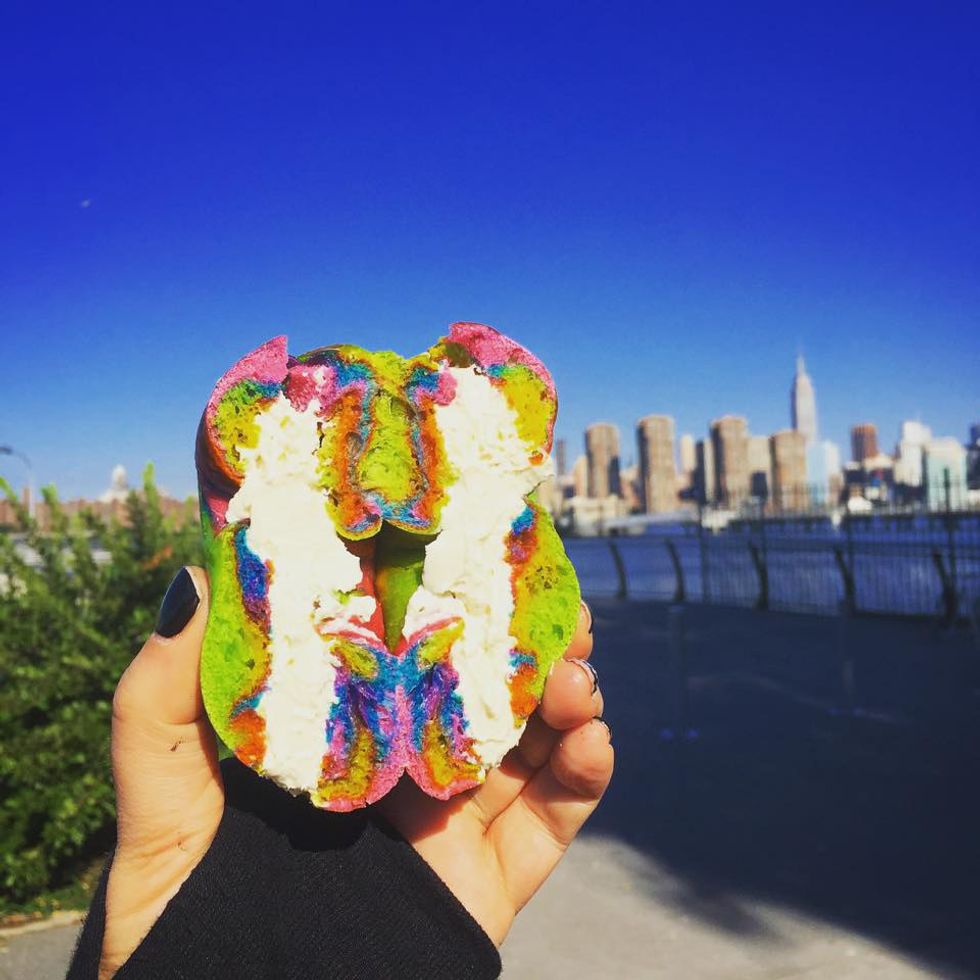 This list obviously wouldn't be a complete list of food in NYC to try without bagels. Ask any New Yorker where the best place to get bagels are and they have an answer, often different, but nonetheless an answer. Bagels have become a classic food item for the New York area. Maybe it's the size, the variety in bagel type and now color, or even the increasing types of cream cheeses. Nonetheless, if you don't know what to get for breakfast in NYC, a bagel is a must.
Fortunately enough, there are places located throughout the city that have at least two of 10 food items. So whether you're visiting family in the Bronx or Queens, sightseeing in Brooklyn or Manhattan, or somehow find your way into Staten Island, you'll know what to ask for to eat.