Paris! Eiffel Tower. London! Big Ben. New York! Empire State Building. When it comes to traveling, all the top shot, main tourist attractions immediately pop into one's mind. The most popular landmarks often take priority on the traveler's itinerary when it comes to visiting every new destination. I'm not saying that's a bad thing, but can you imagine how many breathtaking sites go unnoticed?
One of our very own Florida State Seminoles, Isaac Rosenheim, had the same exact thought. While going on two different Euro-Trips, his keen desire for thrill and adventure was what led him to unleash some of Europe's most hidden treasures. Site after site, he and his friends came across destinations not always publicized by travel companies or websites. With thousands of pictures capturing unique locations, he felt the urge to share it with other curious people.
"I didn't want my camera roll to be the last place my pictures go." Isaac Rosenheim
And with that, he began his Instagram blog @YoungExpeditions. Rosenheim initially began posting pictures that highlighted the inimitable views that were nowhere near the popularity of the so-called neighboring "tourist traps". After continuously publicizing his own pictures, it did not take long for other travelers to catch the wave. Many travel fans began following @YoungExpeditions and even posted their own pictures with the hashtag #youngexpeditions. His blog progressively began to grow and more and more people were getting involved.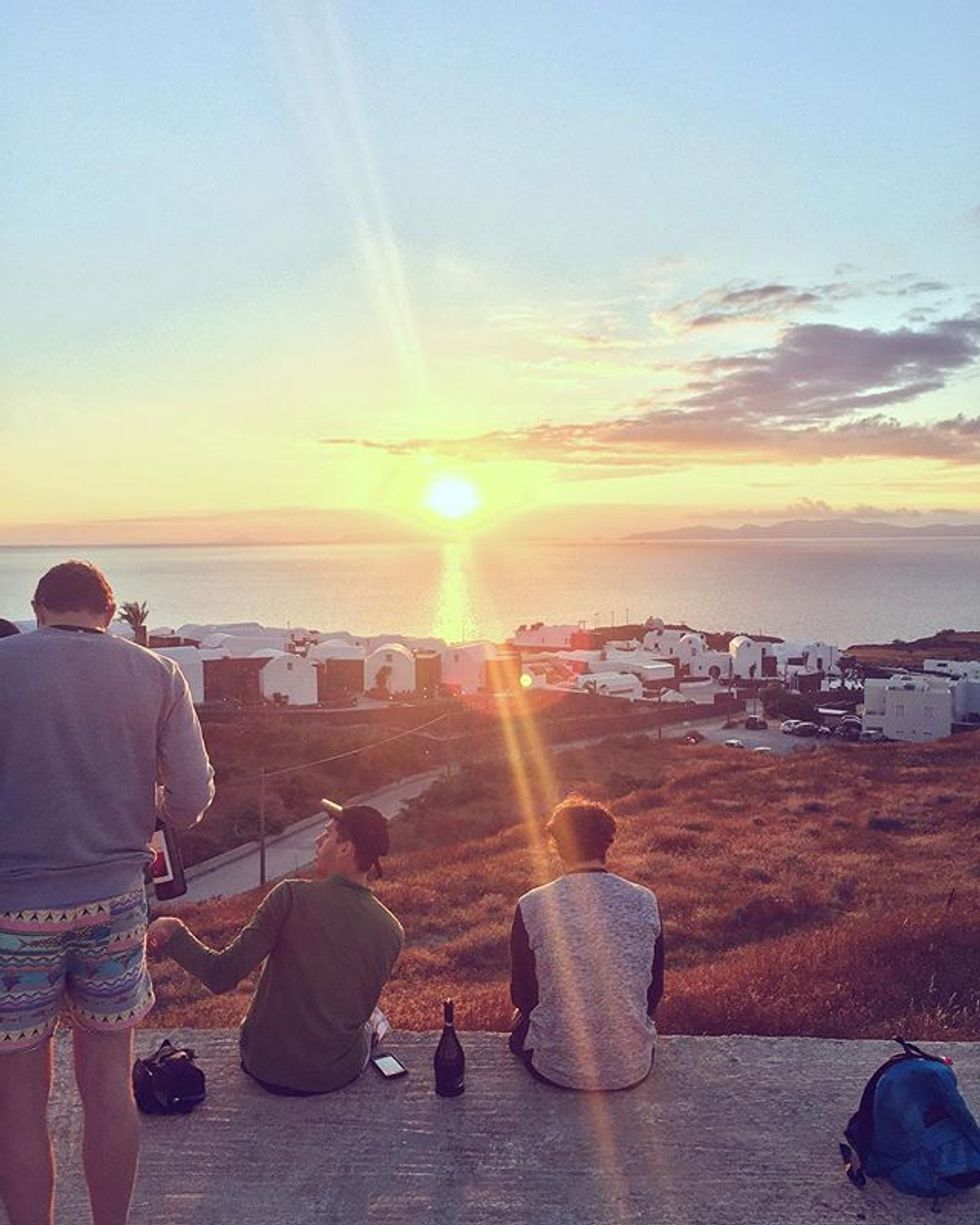 With mounting support from other travel enthusiasts, Young Expeditions evolved from posting solely personal images to images submitted through direct message by other travelers. With each image, came a unique caption and a carefully selected song that perfectly corresponded to the spotlight image. What continues to set Young Expeditions apart from other travel blogs is their personally crafted Spotify playlist, the perfect addition to hype up one's travels. To keep things more exciting, the playlist gets updated monthly with new songs and a new cover image submitted by one lucky traveler. No day is ever the same when traveling, so why should your music be? Some weeks, you may even find @YoungExpeditions being taken over by an audacious traveler taking on the adventures of Bali, bringing both you and I alongside them.
Rosenheim has developed his page to be more than just another travel blog. He has laid down the bases for a community where travelers can come together and share their unique experiences and the incomparable values that come with exploring the path less taken. When I asked other travelers what they liked most about Young Expeditions, this is what they had to say:
"I love the Young Expeditions community as it's a platform for young likeminded individuals to come together, share their adventures, travel tips and inspire one-another. There are a lot of travel pages out there that aren't targeted toward a specific niche/group whereas Young Expeditions focuses on the youth. The page is vibrant and exciting and I'm stocked to be a part of this movement as an ambassador!" Young Expeditions Ambassador, @alexjgillett

"What I like most about the Young Expeditions Community is the way it inspires people to live more courageously and step out of their comfort zones. It showcases places people have never heard about before, and in that way, it does not promote the place, but it also helps the locals that are living there. It empowers the youth to chase their dreams, because they can." Young Expeditions Take Over, @geiamendozaaa

"What I like most about the Young Expeditions Community is being able to see the world and other expeditioners' adventures. This motivates me to have my own adventure and show how I see the world to other young people like me." @danthelion_15
With continuous support, @YoungExpeditions has set their purpose to promote a lifestyle of travel. They inspire people through emotions and excitement rather than the basic sales pitch. They want to show people, especially millennials, that the best spots are not always the popular spots. All it takes is a curious mind and a drive for adventure to find the most picturesque places to watch the sunset, the most adrenaline filled spots to go cliff diving, or even the most relaxing spots to nap in your hammock. With the help of others, @YoungExpeditions will change your concept of travel making the world's hidden gems the new mainstream. The best part of it all? They prove to the world that traveling does not have to be as expensive as you may think! With the common misconception that comes with traveling and expenses, Young Expeditions highlights millennials like ourselves traveling the world without breaking the bank.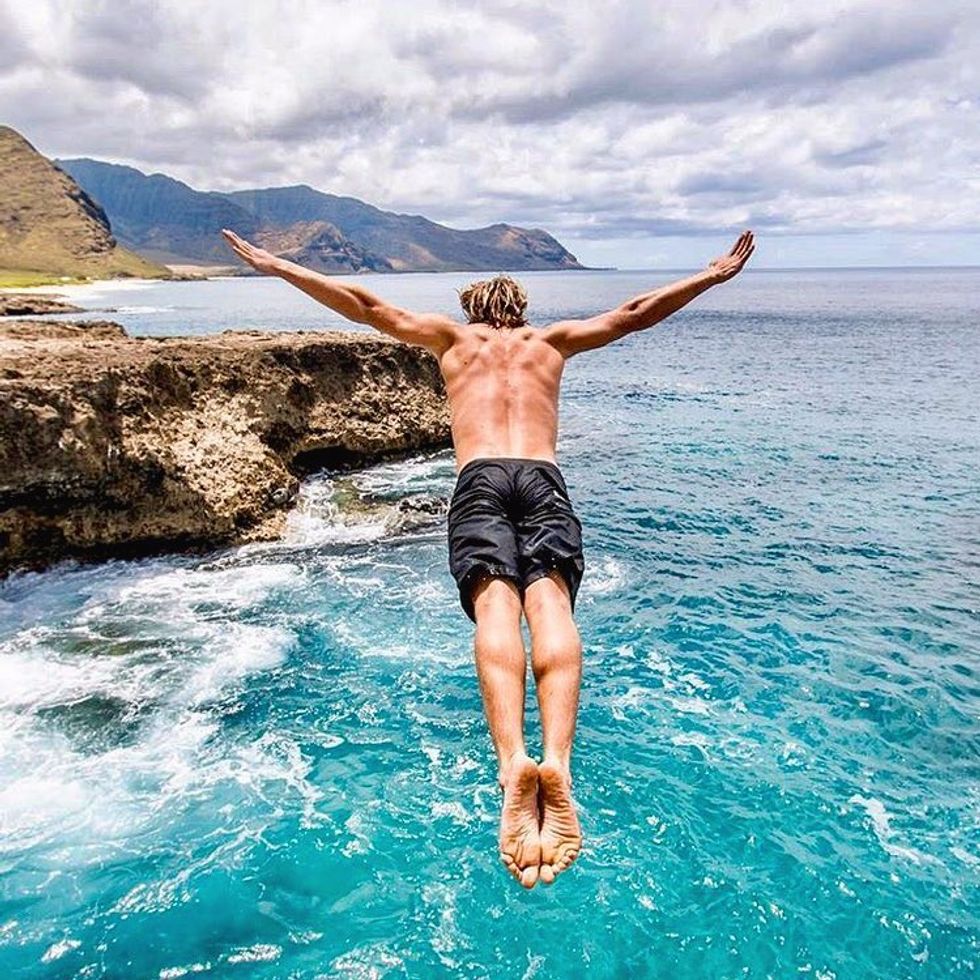 With expansion plans in the works, we can't wait to see where our fellow Nole take his brand!