Don't get me wrong, I absolutely love where I go to school. I love my friends, the experiences I am being given, and all the memories that have yet to come. I wouldn't want to be attending anywhere else, but some things are a little strange or unfair here. Mostly because this school tries way too hard to lose it's party school look, which we all know, is never going to happen. Even the professors make fun of the fact that the school thinks they can make it come to an end. The school is good for academics, and sporting events, and other things, but that isn't going to change the fact that they put a university by the beach, attracting students that enjoy to go out. They also try a little too hard to keep us under control in other ways to, such as speeding and not having any money to do anything. So obviously you know you go to CCU when…
1. You leave for class a half an hour early and still can't find a parking spot


2 …even if you're just running into Starbucks, you come back to a parking ticket on your windshield


3. You don't understand why there are so many spend bumps and why they are so large
4. You also don't understand why they are putting in another one
5 …or why there is construction going on all the time. Where are they getting all this money from? Oh yeah, me.
6. You had to take Math130i and you had no idea what was going on
7 …and just like everyone else you probably withdrawal and took it again
8. You had at least one alcohol violation in your dorm which university housing was snooping through you things
9. But at least it wasn't pot because we all know this school looks at it like it's meth
10. You lost your key and had to rent one and bring it back 15 minutes later so that you wouldn't be fined
11. You have been fined for something. We all know well that this school will do anything to scam us out of some dollar bills.
12. You have been to Karaoke Tuesday at the Coop
13 …and Thirsty Thursday at Tongys
14 …and have a story or two about at time at Broadway At The Beach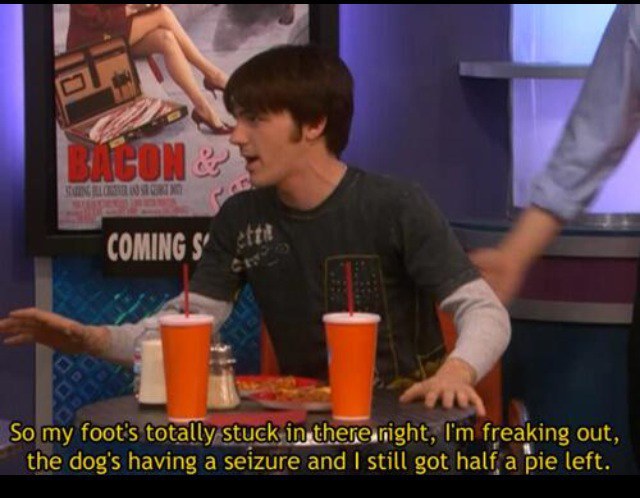 15. You don't understand why OZ had to take over Revolutions
16. You know what it means when "SLED is out"
17. Football tailgating is the best time of fall semester
18 …and so are Monarch pool parties. But also spring semester too.
19. The beach is also pretty important even though the drive sucks
20. If an event ends at happy hour, everyone goes to happy hour