America has never been at a more pivotal moment in its history. Years from now college students who aspire to be social studies teachers like myself will be teaching about this in their classrooms to kids who may not even be born yet. Two Democrats have not been elected consecutively since John F. Kennedy (1961-1963) and Lyndon B. Johnson (1965-1969). If Trump loses the election the Republican party may risk falling into oblivion unless another dark horse like Trump rises through the ranks. Hillary Clinton is a dangerous person who cannot have the seat in the oval office. Her emails, the Benghazi scandal, or her health are urgent issues but at the same time they have been beaten to death by the media. I see at as my duty to inform the public of the issues that have been swept under the proverbial rug. Issues that the average American person has no clue about but must in order to realize why Hillary is a bad choice. What you're about to read may cause an upset stomach and extreme distaste for the Democratic presidential nominee. If side effects last longer than 12 hours I recommend you consult your nearest Republican Party headquarters and register to vote Republican or switch parties. If this was a ride in an amusement park it would be called "The Hillary Scandal Tour." Let the journey begin...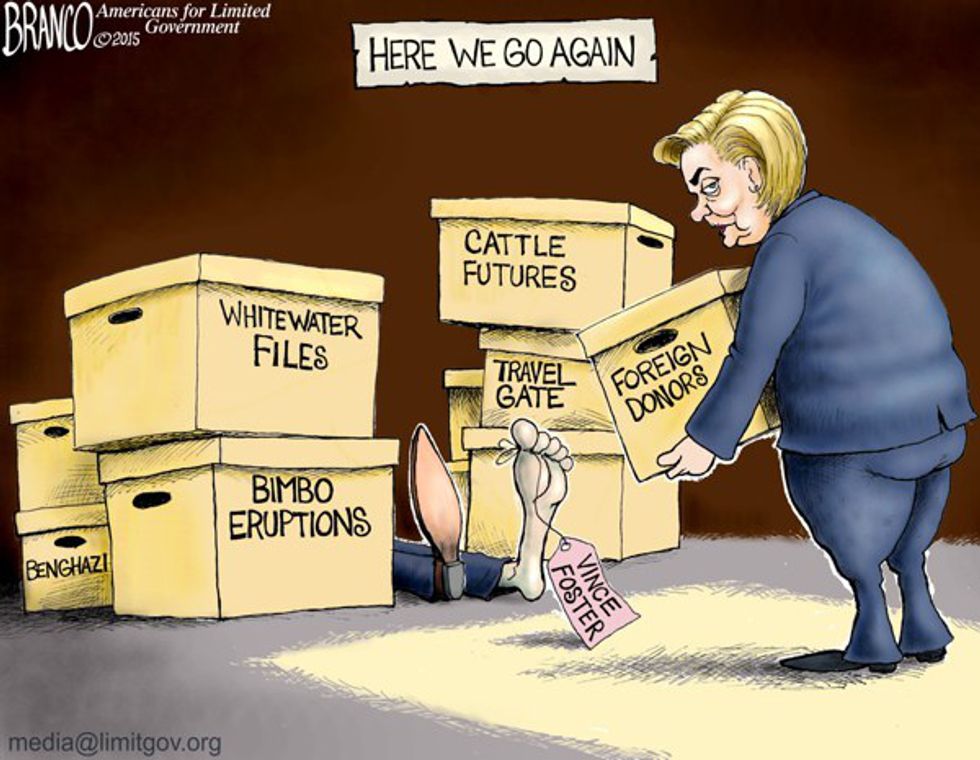 Our tour begins in Little Rock, Arkansas in 1978. At the time first lady of Arkansas Hillary Rodham is involved in the trading of cattle futures contracts. In 10 months Hillary had made nearly $100,000. A huge jump from her initial investment of $1,000, a 9,900% increase in fact. It is funny how a woman of practically no experience in the futures contracts field was able to obtain such a return. The average person may think "Maybe she was lucky." In this day and age it is only right to hold much speculation on the Clinton family, luck and coincidence play no role. In the fall of 1994 a group of economists from University of North Florida and Auburn University came together to publish a paper for the Journal of Economics and Finance in which they concluded the odds of such a return were 1 in 31 trillion at best meaning in reality the odds are actually lower than that. The Marshall School of Business at USC stated in one of their 1998 publications that "Only four explanations can account for these results. Blair (a friend and counsel of Tyson Foods Inc.) was a good trader, Hillary may have been lucky (which I rule out), Blair may have been front running other orders, or Blair may have had a broker fraudulently assign trades to benefit Clinton's account." With the Clinton's history I tend to agree with the last explanation. No investigation was ever done on the matter.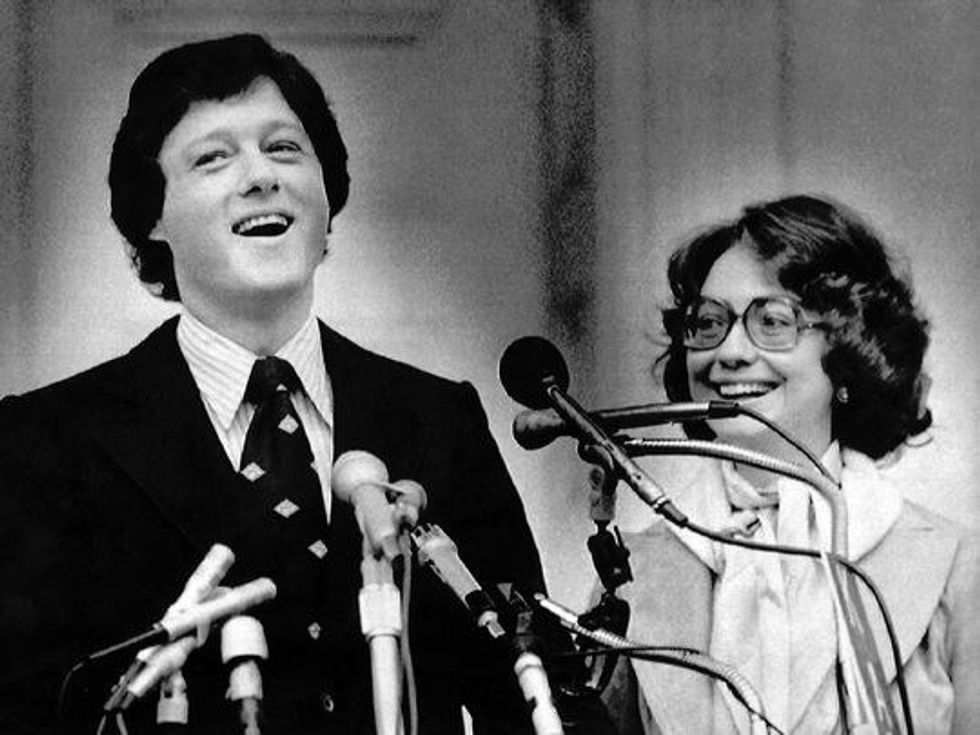 Next we land in the Clinton presidency. It is 1993, May to be exact, approximately 4 months into the Clinton first term. Seven employees have been fired by the administration who work for the White House travel office. Yes, the travel office, you're probably thinking "What could they have possibly done to get fired, they work for the travel office." The White House released a statement claiming the employees had been fired due to corruption during the Bush 41 administration. Critics claimed the firings had taken place in order to allow friends of the Clintons to take their spots. As the media narrowed in their focus, under scrutiny, most of the employees were reinstated but the question still remained why they were fired in the first place. Further investigations by numerous groups concluded to charge Billy Dale, the Travel Office Director, with embezzlement of funds. As Bill Clinton was exonerated by Kenneth Starr in 1998 Hillary's role only increased from there. In January 1996 a memo was surfaced that identified Hillary as the motivating force behind the firings. The content of this memo directly contrasted with the content of an earlier memo from the Government Accountability Office which stated that the first lady played no role in the firings. This led prominent New York Times columnist and former Nixon speechwriter to call out Hillary as a "...congenital liar." The scandal came to be known as travel gate. Following this comment Bill Clinton refused to turn over additional documents pertaining to the investigation, he claimed executive privilege. A Clinton refusing to release content that could further an investigation; seems like the norm. He later backed down under a threat of a contempt of Congress resolution. This led him to release 1,000 of the 3,000 documents requested. In September 1996 the House Government Reform and Oversight Committee concluded that the Clintons obstructed the committee's efforts to investigate the scandal in deeper measures. Again, the Clintons obstructing justice...seems like the norm.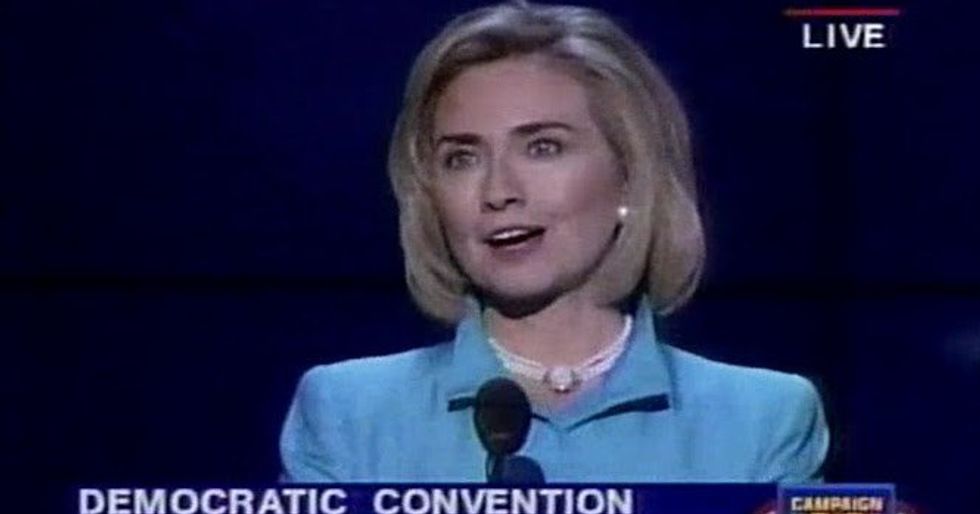 Briefly, it would be important to bring up "Hillary-care" also known as Hillary's Health Care Reform. Since Bill had campaigned heavily on health care in 1992 he quickly set up a task force on health care reform in which he placed the first lady as the head of. The plan was to have universal health care for all Americans. One would think even with the Democratic-led Congress Hillary would easily be able to get her plan passed. Wrong. This is where we start seeing a transformation with Hillary Clinton. Her once conservative Democratic policies as first lady of Arkansas were morphing into a national big government liberal agenda. The health care industry and the media alike (yes before they became the praetorian guard of the Democratic party) opposed the plan as too heavily bureaucratic and imposing a top-down system which would destroy federalism and create an out of control executive branch (kind of like what we have now). Senator Daniel Moynihan (D-NY) said "There is no health care crisis...Anyone who thinks [Hillary's] plan would work isn't living in the real world." Many members of the Democratic-controlled Congress took the opportunity to propose their own competing plans. Even Democratic Senate Majority leader George Mitchell's compromise on the plan wouldn't get passed. With the midterm elections of 1994 and the Republican Revolution the plan was dead and healthcare reform wouldn't be fully discussed again until the 2008 campaign. Behind Hillary in the picture below is none other than Bernie Sanders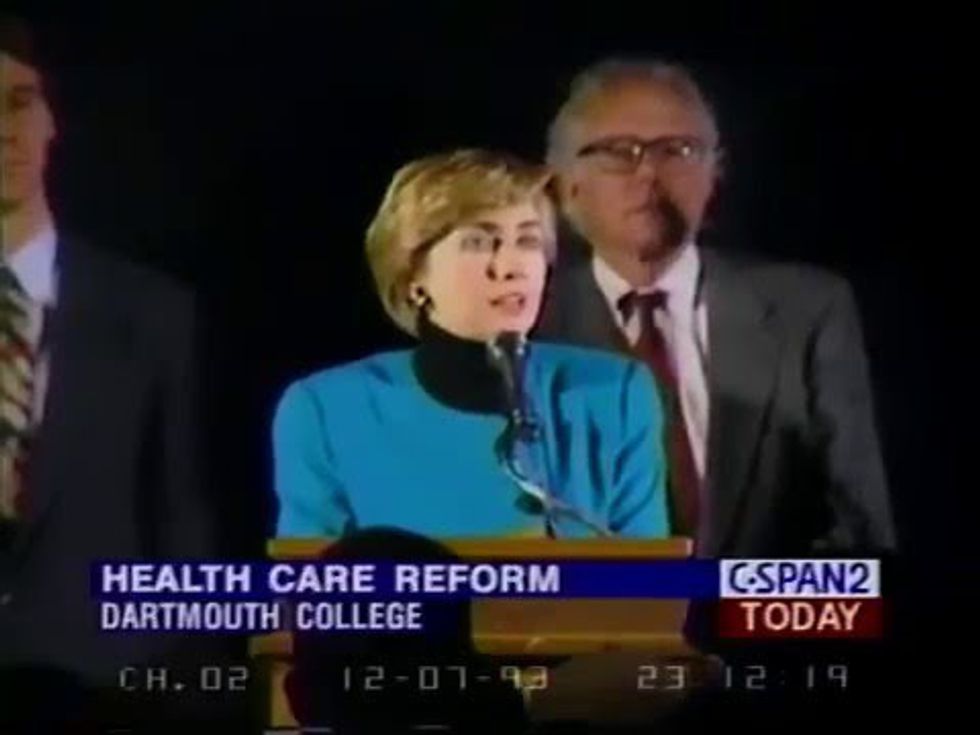 Next, it should be known that this champion of the rights of minorities admires a racist among others. In this video below it can be seen that Hillary clearly states she admires Margaret Sanger the founder of Planned Parenthood.
Now I don't want to hold any double standards because I often say we are all flawed human beings and we all have our shortcomings. With that being said Hillary can admire Margaret Sanger for her work regarding a women's right to choose but it can easily be seen that Sanger was a racist who wanted to annihilate the black population. In Sanger's work "Women and the New Race" she says: "[We should] apply a stern and rigid policy of sterilization and segregation to that grade of population whose progeny is tainted, or whose inheritance is such that objectionable traits may be transmitted to offspring." In another 1934 work she says: "Give dysgenic groups [people with "bad genes"] in our population their choice of segregation or [compulsory] sterilization." Yes, this is the woman who founded Planned Parenthood, a racist bigot who wanted to sterilize the black population with the ultimate goal of terminating its existence. There is no possible way to defend admiring someone like this.
During the travel gate investigation another scandal occurred. This one is known as File gate. The controversy arose in 1996 surrounding a 1993-1994 improper use of FBI profiles. Craig Livingstone, who was the director of the White House's Office of Personnel Security improperly requested background reports of several hundred individuals, many of whom were top presidential advisors from previous Republican administrations. This scandal arose out of investigation from the travel office controversy. It was alleged that Hillary had requested the documents for political purposes. Senator Bob Dole who ran against President Bill Clinton in the 1996 election claimed the list was similar to President Richard Nixon's "enemies list." There wasn't sufficient enough evidence to bring charges against Hillary so again similar to the Cattle Futures Controversy nothing came out of it that would've hurt Mrs. Clinton though it was confirmed that she was involved.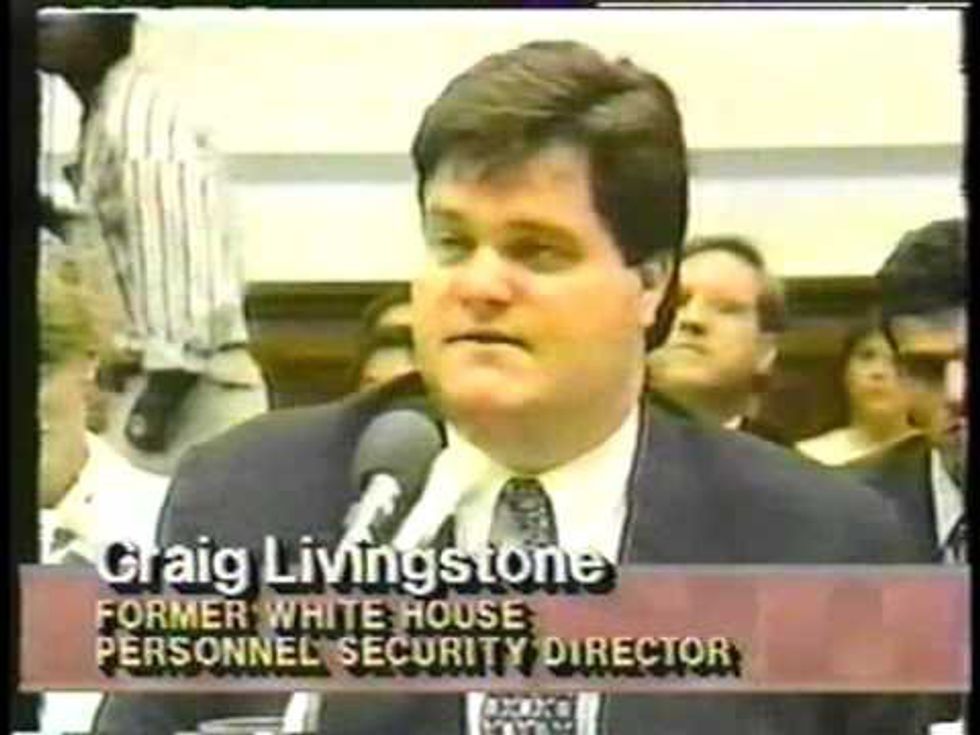 Though most of these scandals have political purposes there is one that is quite weird. That would be "furniture-gate." If you would want to call it that. Similar to how there are rules regarding the amount of money one may donate to a political candidate there are also limits on the executive branch pertaining to the accepting of gifts. There are however exceptions made for the president and vice president. These exceptions are also extended to their families. The president must report gifts given in value of over $250; this was during the Clinton administration; the current amount is $350. Most of the times gifts are accepted out of etiquette from foreign leaders. By the end of the Clinton presidency the list tallied about $190,000 in gifts. This list then caught the eye of the Washington Post. Some of the gifts were from Stephen Spielberg, Sylvester Stallone, and Steve Mittman. After the list was published many of the gift givers claimed their gifts weren't intended for the Clintons but rather the White House. The Clintons took many of these gifts after Bill left office but had to give many of them back because to put it plain and simple, they didn't belong to them. This isn't really a scandal but it is just weird so analyze. Did the Clintons know these gifts weren't meant for them but took them anyway? We may never know.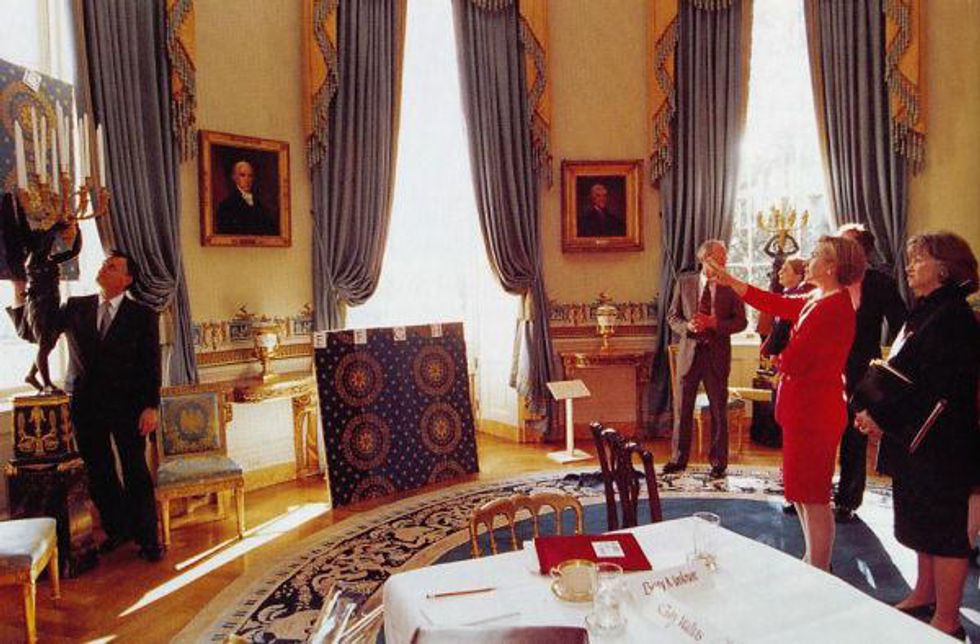 Lastly, again something that isn't really a scandal. Hillary's ties to Walmart seem to have been brushed under the rug by the media and her supporters. She has had very close ties to the Arkansas based corporation. Many of their employees are currently on food stamps, Medicaid and subsidized housing. Why has Hillary refused to comment on this? I thought she was supposed to be the champion of the working class and the $15 an hour minimum wage. Alice Walton, daughter of the corporation's founder donated $353,000 to the Clinton campaign in December of 2015. That's why. Again, it's all about the money. How could someone who is so liberal refuse to comment also about the company's pay scale and anti-union policies.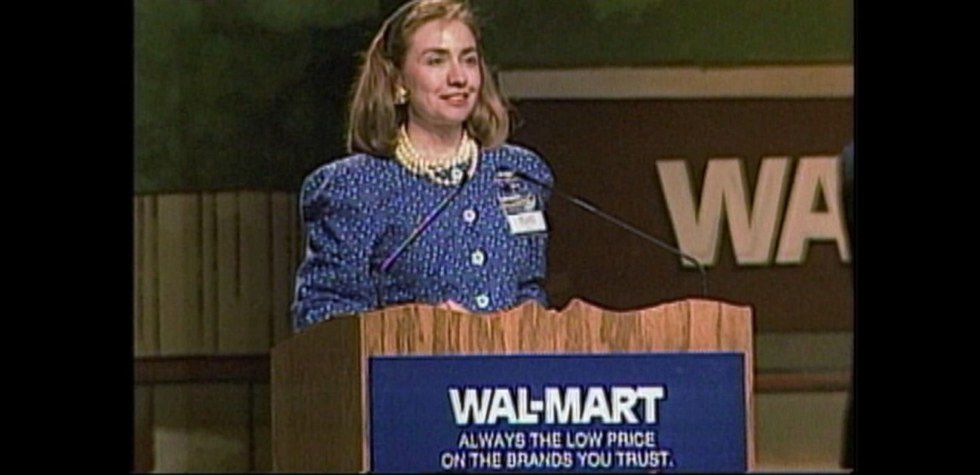 All that is left to speak of is her racism and sexism. You might be thinking: "Hillary? A racist or sexist? It can't be" Well it is. There are some scandals I didn't talk about in this article. The ones I discussed are the ones I deem most important.
Think for yourself and don't trust the media.