Crazy. It's a word that has become integrated into our daily language.
If you ask the guy you like why he double tapped a girl's picture, he calls you crazy.
If you have an opinion that is different than everyone else, then you're crazy.
If you are getting married too young, or too old, then you're crazy.
Pretty much no matter what, you're crazy.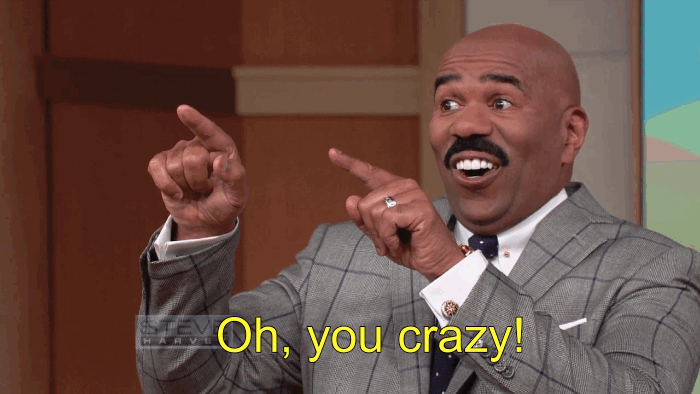 But, the truth is: you're not crazy.
Crazy is an all-encompassing word used to describe something that is undesirable. It is a word that that mocks mental health. A word that convinces you that you're the problem, that you're feelings are the problem.
You aren't crazy, you're human.
It's normal to feel. It is okay to wake up one day and feel one emotion, just to wake up the next day and feel different. It's okay to wake up each day and feel the same. It's okay that you don't know how to describe your feelings, and that you don't really know why you feel the way you feel.
It isn't okay to make someone feel less because they having feelings that you don't understand.
Mental health is becoming an everyday topic. College campuses focus on improving mental health for students, and people are taking the initiative to work on their mental health individually. It is becoming more common to see people working in the best interest of their mental health because it's finally being recognized the way it should be.
Mental health should be talked about, because mental health changes so frequently. The condition of your mental health can be different from day-to-day, and it is okay to not completely understand these feelings.
Mental illness is common. About 18 percent of the adult population in the United States suffer from mental illness every year. Mental illnesses refer to mental health conditions that may impacts your mood, thinking, or behavior. Mental illnesses range from depression to schizophrenia, and everything in-between. The stigma around mental illness creates an isolation of those impacted.
Once it is revealed that someone has a mental illness, they are seen differently, treated differently. They are ostracized, and it creates a stereotype that cause both average people and professionals to be wary or nervous about them.
The word "crazy" is demeaning.
It makes it seem that feelings and emotions and conditions are out of the ordinary, that they are "wrong" and that you are the problem. It creates the basis for the stereotypes that lead to the stigma surrounding mental illness.
However, you aren't the problem. You are a human that has a real life and real struggles.
No one can judge how you feel, and how that impacts your everyday life.
You aren't crazy, you're strong.