Anyone who works at a convenience store knows that it isn't always convenient. Whether you work at a gas station, a fast food restaurant or really any retail position in general, you'll probably relate to these struggles.
1. Customers are just plain rude.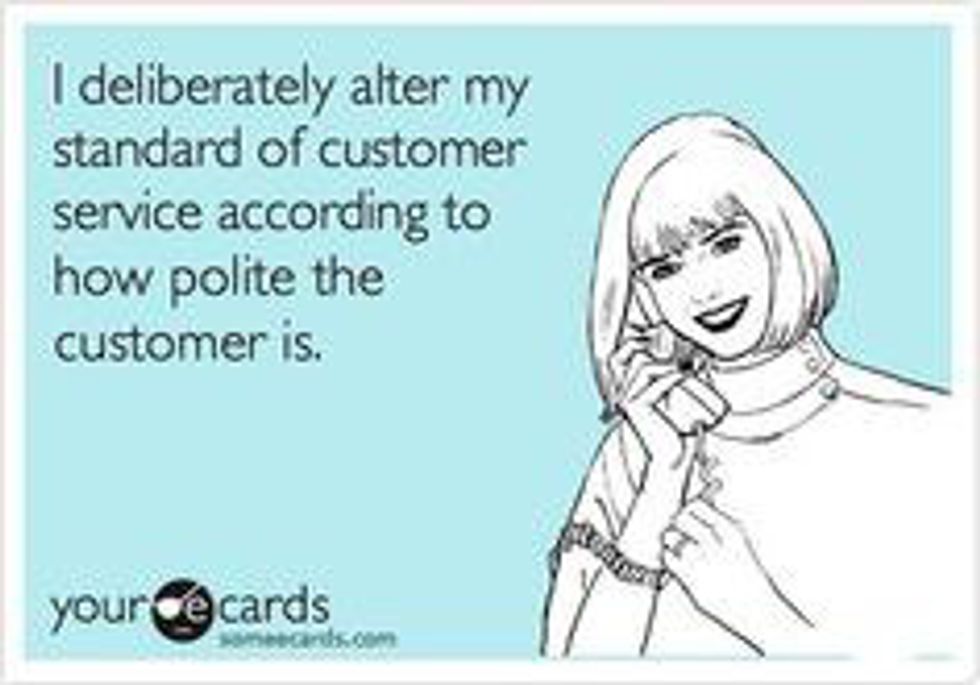 No matter where you go you're probably going to find rude people, but if you really want to catch a glimpse at more than a few impudent people, just work in retail. I couldn't tell you the amount of unnecessarily rude and belligerent customers I've had to work with, but those disrespectful customers end up becoming the butt of our jokes and a good laugh is something I'll take any day of the week.
2. Your coworkers don't seem to want to do their jobs.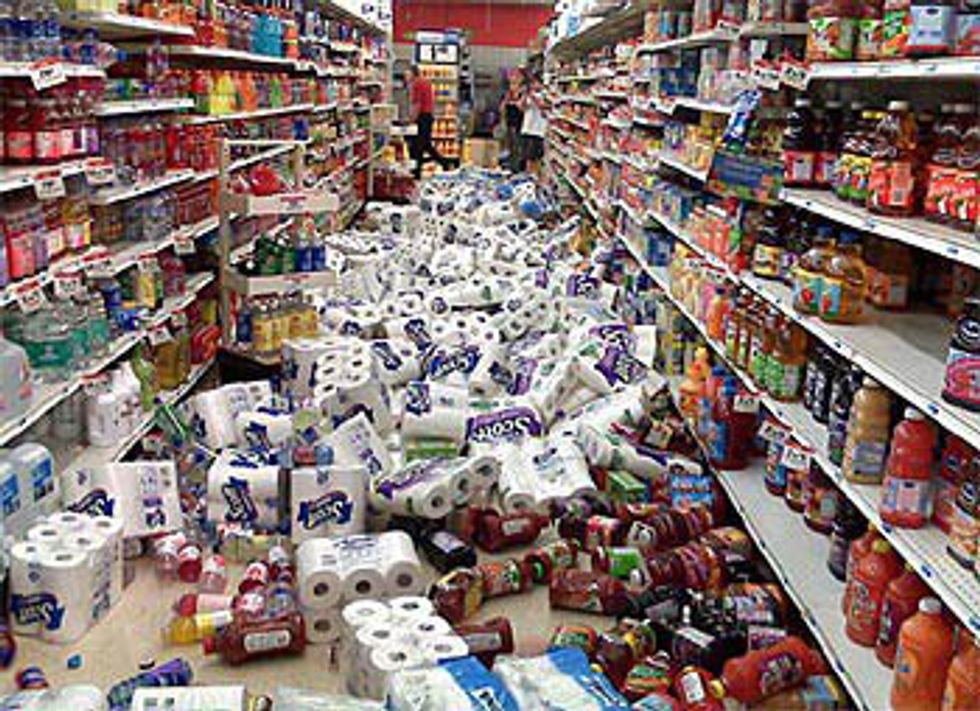 It never fails. You show up to work in a great mood, ready for the day, only to find out that the store is an absolute disaster and you have to be the one to put it back into order. You often find yourself wondering, "What does everyone do all day?" and "How did nothing get done?" even though you already know the answer— your coworkers are lazy and inefficient.
3. Sometimes coworkers don't even want to show up for their jobs.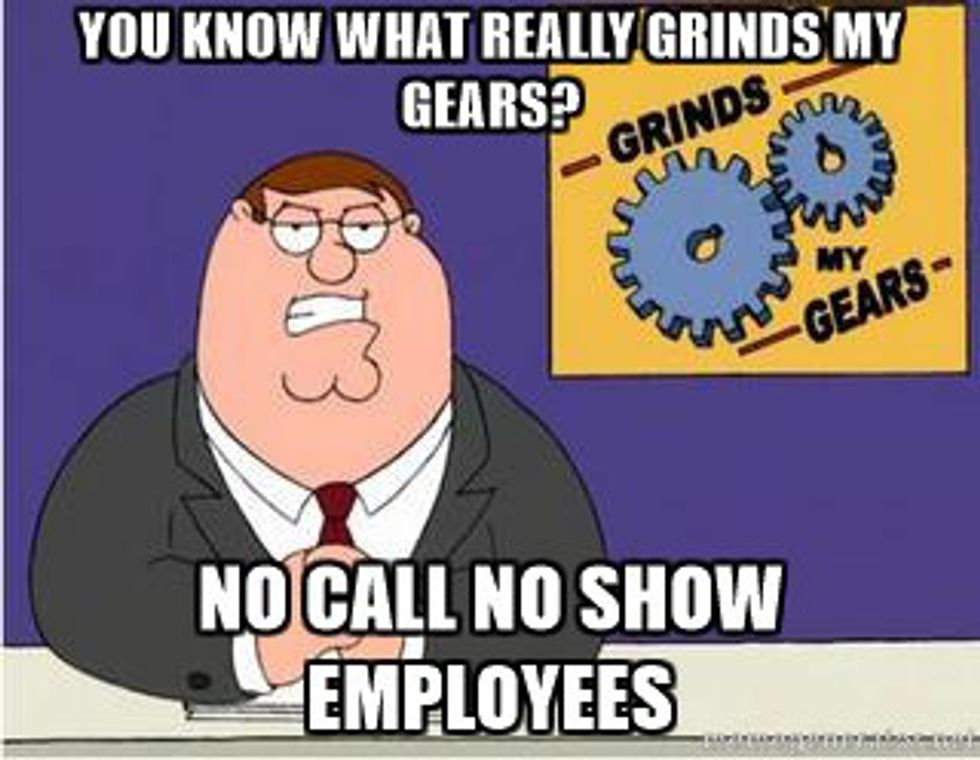 As if people not doing their jobs wasn't bad enough, a lot of times they won't even show up for their shifts. You watch the clock wondering, "Is so-and-so going to come in or...?" while you simultaneously scramble to find a replacement just in case. Whether it be calling in last minute, not calling or showing up at all, or claiming they didn't know they had to work (even though the schedule has been posted for over a week) we know this struggle all too well.
4. "This is how much? That's outrageous!"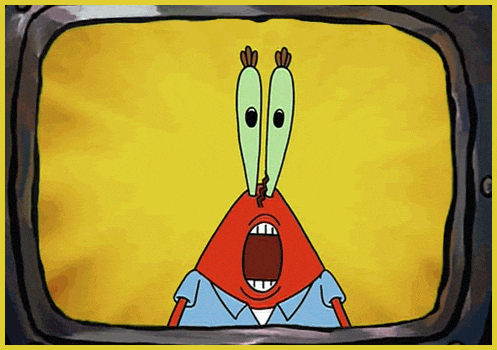 I know, right? I mean, I'd give you a discount if I could just to get you to leave the store quicker, but unfortunately I don't make the prices. Now, are you going to buy that or just stand here and yell at me for something I have no control over?
5. You're only as fast as your slowest customer.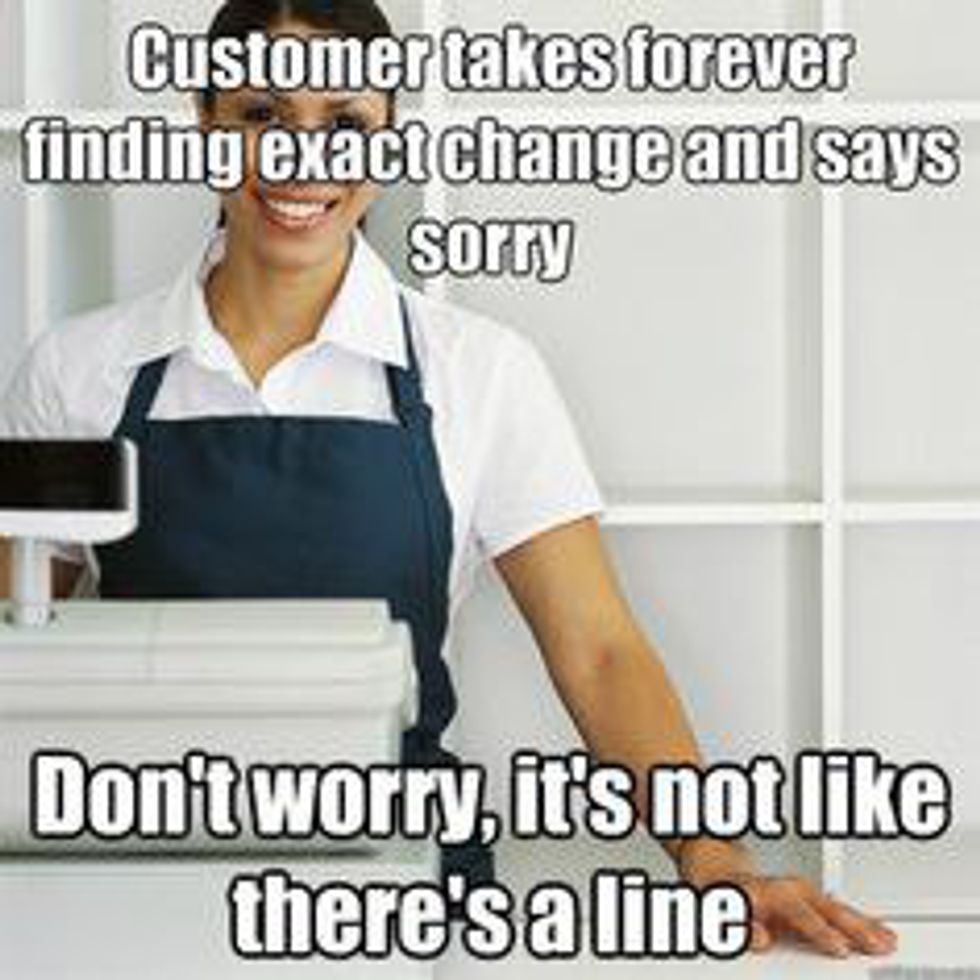 Getting people out the door quickly is usually your specialty until someone comes up to the register that takes absolutely for-ev-er. When a rush of people come to cash out you get in a groove scanning their items, taking their money, bagging their things, and sending them on their way but let's face it: you'll still only ever be as fast as your slowest customer.
6. The customer is always (but pretty much never) right.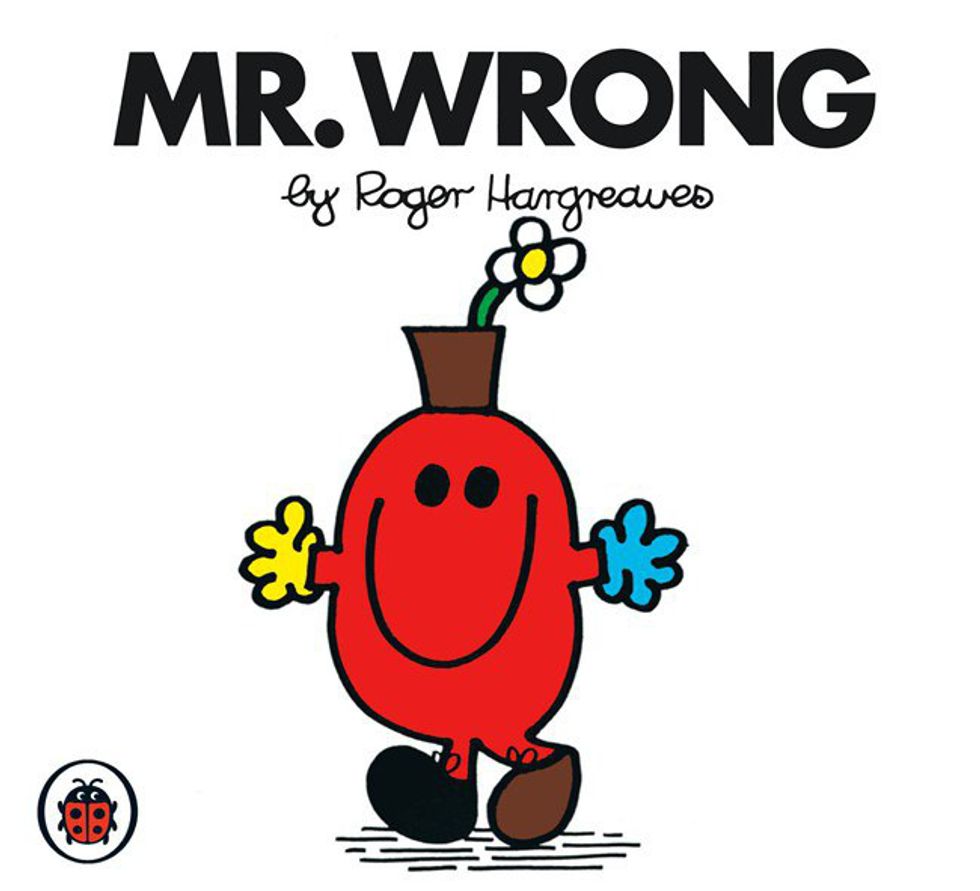 We're told that the customer is always right, but undoubtedly the customer is really the only one that believes that load of bull. I never realized just how many people know everything there is to know about my job and the place I work at... except they don't, but you can't tell them that!
7. "All you have to do is stand at a register."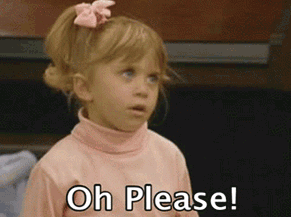 This one really gets me. Let's just take a moment to pray for the people who think all our job requires is for us to stand at a register and wait for people to come pay for things. How do you think things get put on the shelves? How do you think the food gets prepared? How do you think anything happens at this place if all I do all day is stand at my register? Don't worry, I'll wait for your answer, because apparently I've got plenty of time for that.
8. Regular customers that make you want to run away when you see them coming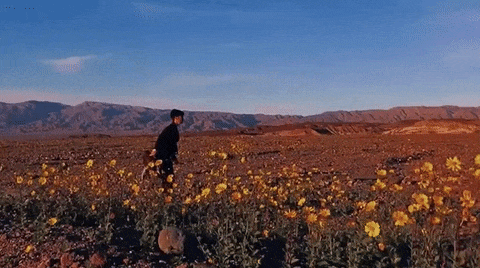 I think we've all got those customers that we absolutely dread. You see them approaching and you contemplate finding some place to hide until they're gone, until you realize you're the one that has to wait on them. You've got the customers that take forever to get their things in order before allowing you to cash out the next person, the ones who are unbearably loud and obnoxious, those who always want to stand at your register and talk your ear off, the ones who always give you a hard time... the list seems to be endless! The longer I've worked in retail, the more annoyances I've found with some of the customers who come in regularly.
9. People tend to quit shortly after being hired.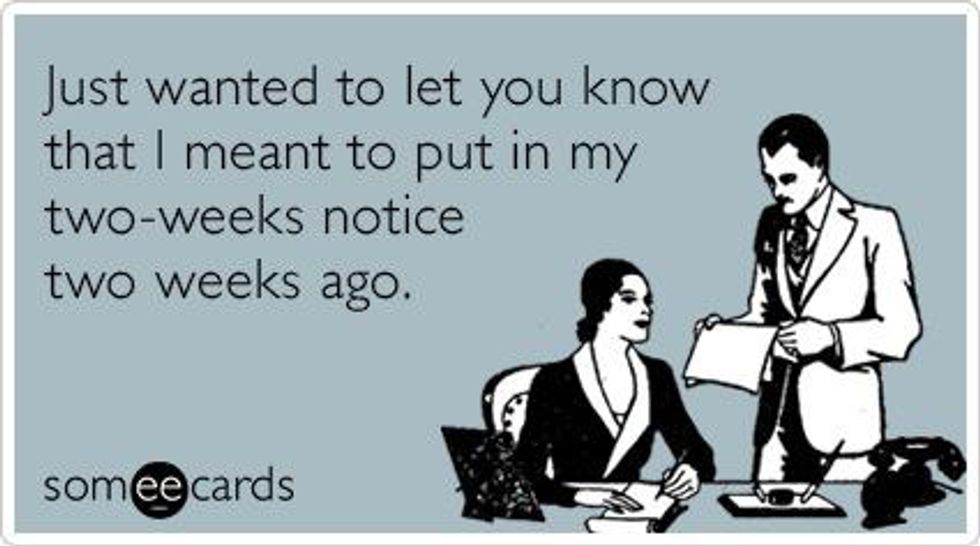 Ever have that 'last man standing' feeling, watching employees come and go? Sometimes I wonder what makes them apply for the job in the first place if they're just going to up and quit two months later. Did they not realize that they were actually going to have to work...at work? Or maybe they wanted more hours and instead of earning them, they just decided they'd try and find a place that would give them 40-plus hours right from the start. Whatever the reason is, you're glad they're gone but wish there were more reliable workers who would apply for their position.
10. You always hear people talking about how we don't deserve the amount of money we're making because we made a mistake.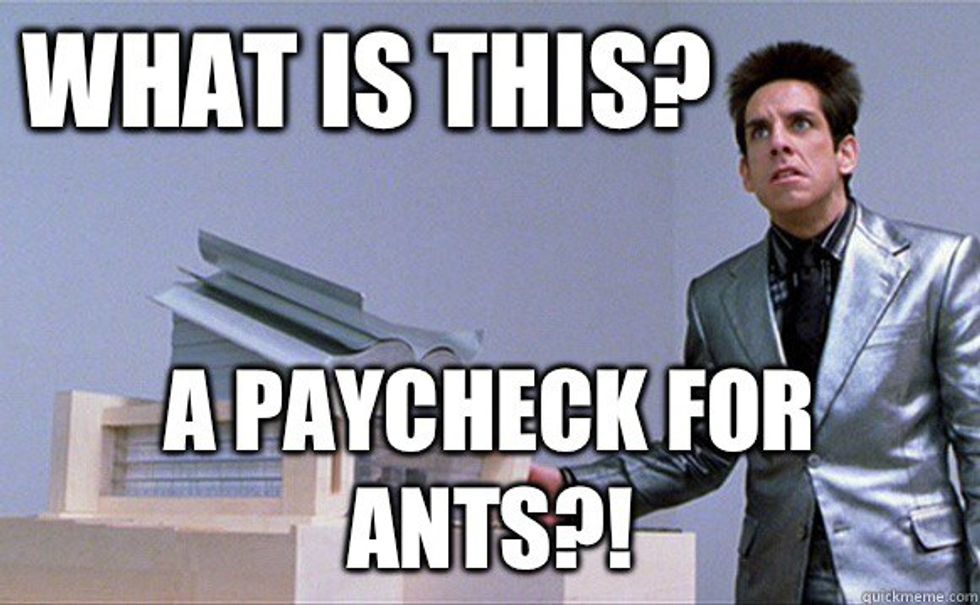 I mean, I get it. You pull up to the drive-thru at McDonald's or walk into Starbucks expecting to get exactly what you order and you're furious when they get your order wrong. Most of the time we apologize profusely, correct the mistake to the best of our ability, and in a lot of cases you get your money back or a free item of some sort for the inconvenience. But there are still those people who take things a little too far and demand that we try to live on ridiculously low wages just because we make mistakes like any normal human being. You'd be surprised (or maybe you wouldn't) at how many customers actually give their order wrong and then assume the employee got it wrong. We don't deserve to make less than a livable wage just because we make mistakes; we're still people and we have to earn a living just like you do.
11. Dealing with people who question why you need to see their I.D.

Well, for one, it's the law, and for two, it's my job. Tell me again where you're getting confused by this concept. And no, I don't care if you're in here all the time. I'm not going to lose my job because you left your I.D. at home or you're just too lazy to take it out of your wallet.
12. "What do you mean you can't break a hundred?"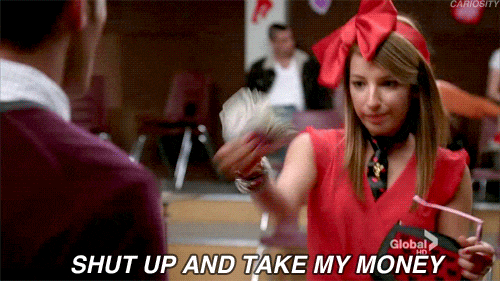 I mean I literally do not have enough money in my register to give you change for a hundred dollar bill for a two dollar item you wish to buy, especially considering the last two people just did the same exact thing.
13. "Can't you open another register?"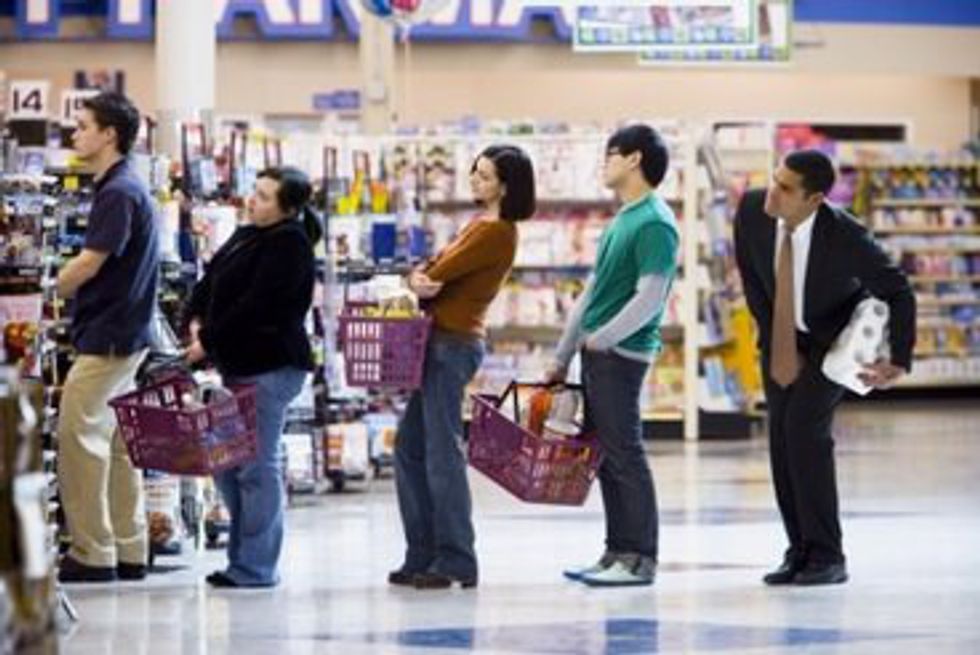 Well, golly! That sounds like a splendid idea! I was hoping to ring out this entire line of angry impatient customers but, you're right! I should just stop my coworkers from doing their important and productive tasks in order to make your wait just a couple minutes shorter. Thank you, I hadn't thought of that, except that there isn't anyone else who can get on a register right now so, unfortunately, you're stuck with me. Have a nice day!
14. Being called in to work...now that's an inconvenience.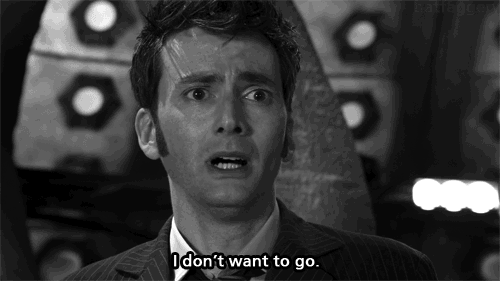 You're finally enjoying a day off from work which feels like something you never actually get to do, when you hear your phone ring. You curse to yourself as you realize that it's work and debate answering it or just letting it go to voicemail, but you know if they're calling you on your day off that there is probably no other option and they really do need your help. Being the good employee you are, you throw on your work clothes and head out the door, trying to remind yourself that this is just more money in the bank. Maybe you'll be able to enjoy your next day off...whenever that is.
15. Is it that hard to put the money in my hand?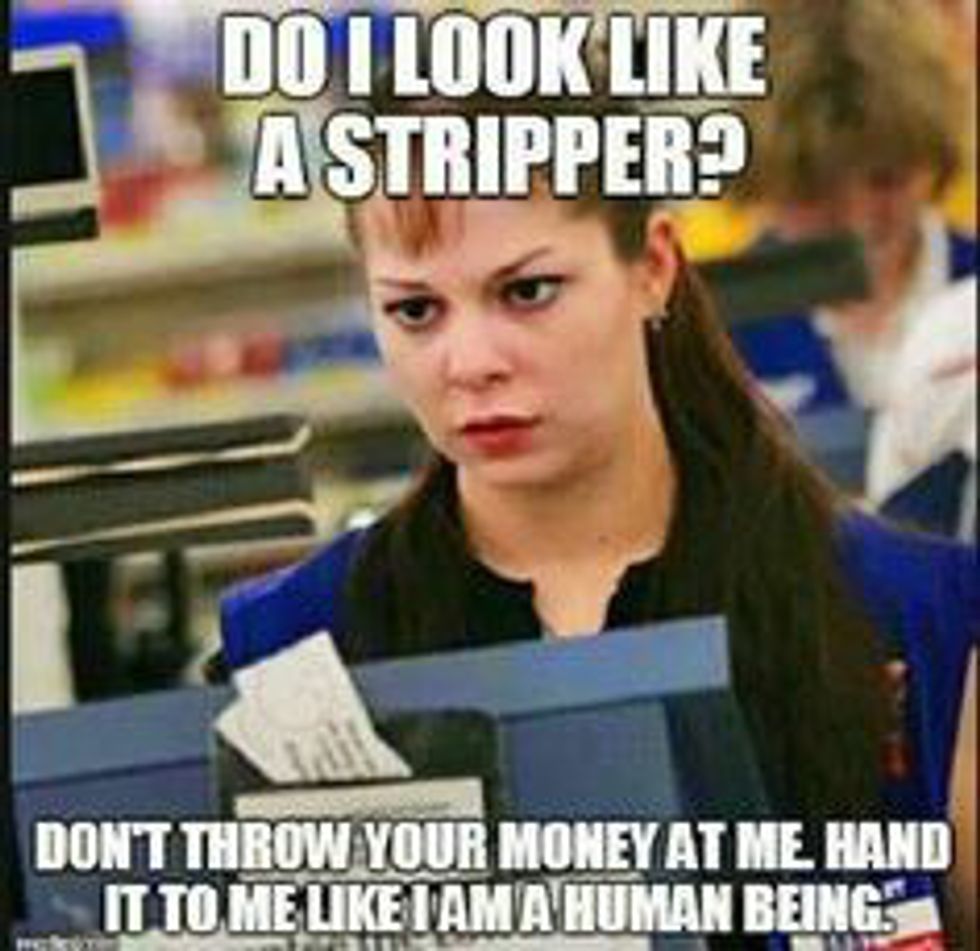 I don't know if holding your hand out is something you do for fun but typically when I have my hand out at work it's because that's where your money goes. Not on the counter, not thrown in my face— it goes in my hand. I realize I might be doing something at the very moment that you have your money out but I promise it isn't like burning coals, it won't hurt you to hold on to it for a moment or so while I finish what I'm doing on the register. I hold your change out for as long as it takes for you to take it from my hand because it's polite and much more efficient than throwing some wadded up bills your way.
16. "So... where were you yesterday?"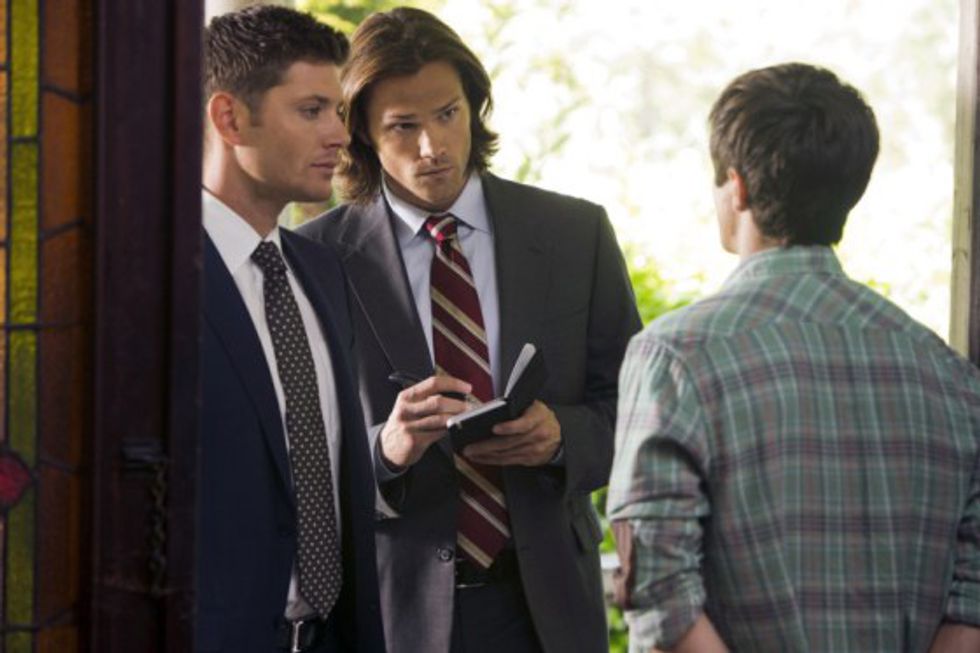 Those employees that just mysteriously fall off the face of the earth on the day they're supposed to come into work — gotta love 'em. They don't show up for their shift, don't answer your calls or texts, and you start to wonder if maybe something's wrong. But then the next day, they show up for their shift as if nothing ever happened and don't even address the fact that they were nowhere to be found the day before. You're left baffled, wondering why they haven't acknowledged their obvious absence and aren't sure whether it's your place to ask them where the heck they were or why they didn't at least call in if they weren't going to show up. Even when you do try to ask, they dodge the question and you're still left wondering what in the world went on the day before.
17. Travelers drive you nuts.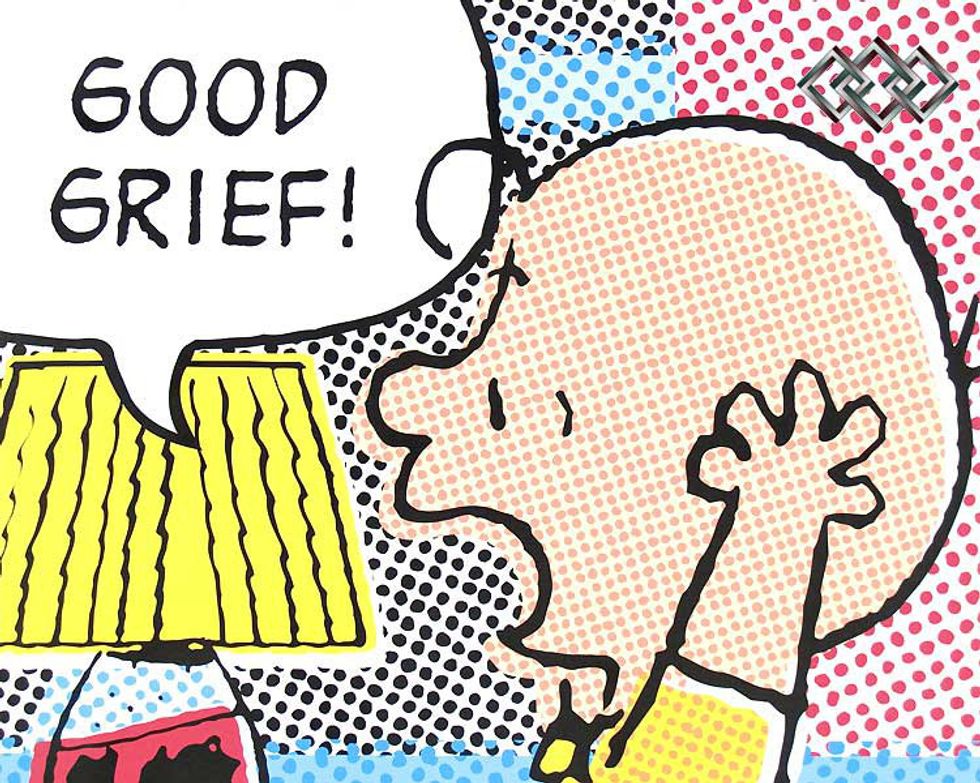 They have accents you can't understand, speak languages you don't know how to speak, and a lot of the time they don't know how things work around your area — but somehow it's never their fault, it's always yours. Whether it be that they don't understand what pre-paying for gas is, they don't like the price of an item, or they try to ask you about things you just don't know the answers to, you're bound to get yelled at for something that is completely out of your control.
18. You have to work weekends.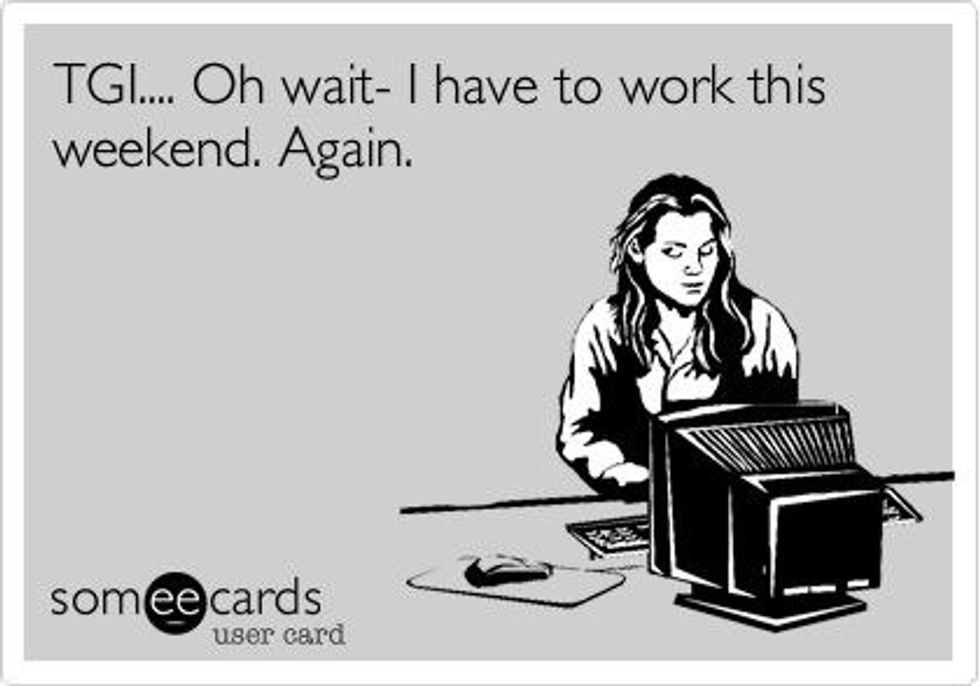 Little known fact about most gas stations, restaurants, or basically any retail business — they're open on the weekends! Yes, the customers definitely know this but a lot of the employees still haven't grasped that concept. When you sign up to work in retail, you sign up for weekends too. We all want to have weekends off but the simple fact is, it isn't possible.
19. "Aren't you supposed to be smiling?"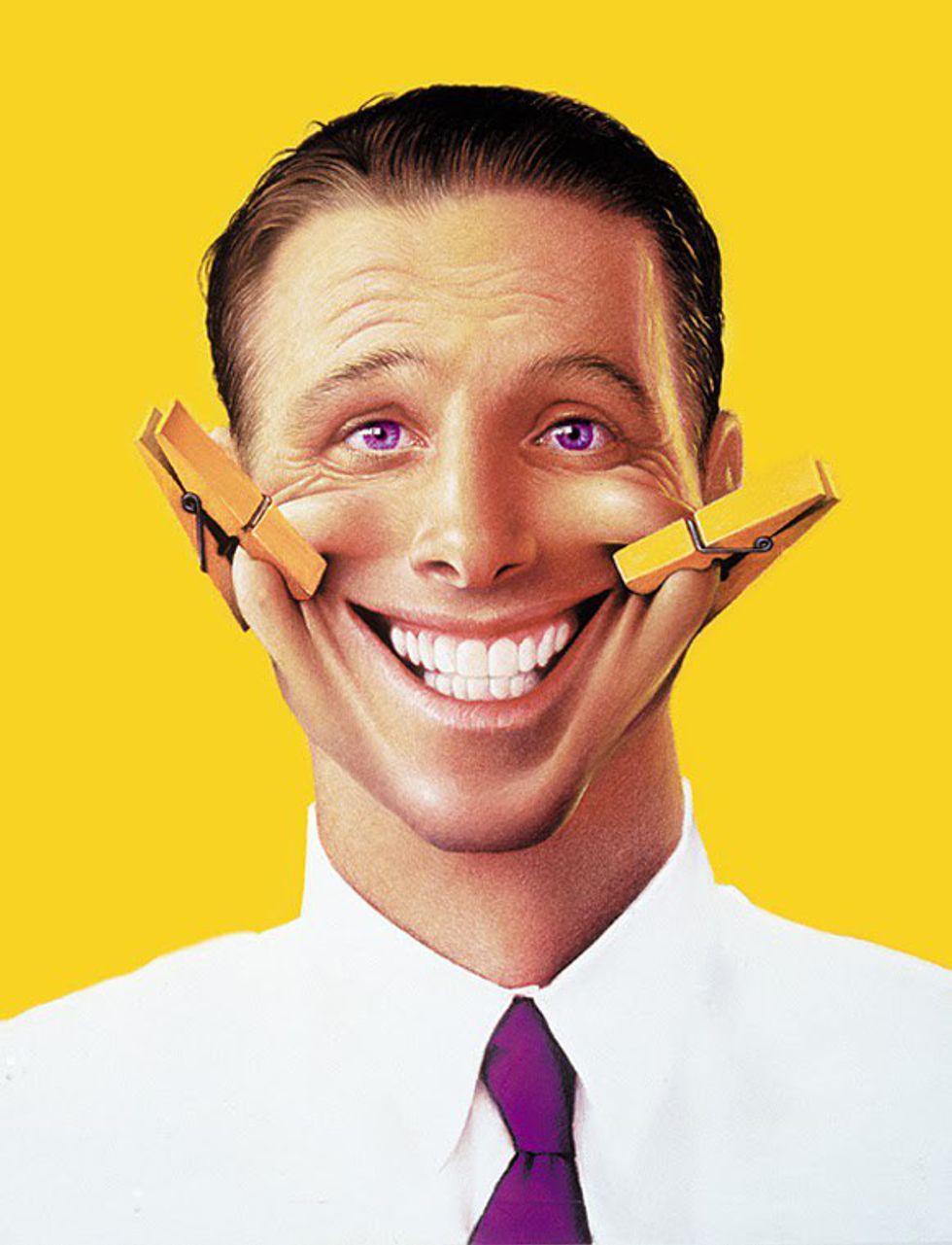 This is probably one of the most annoying things to hear throughout your day. How in the world do customers expect you to smile continuously for six or more straight hours, and who are they to tell you to smile, anyway? Are we not allowed to relax our faces once in a while? We're human too, we feel emotion, and we really feel the pain in our faces after a long day of smiling at (almost) every single person to walk through the door.
Until you work in retail, you won't be able to fully understand the annoyance and the stress of working in a place like a convenience store, gas station, fast food place, or otherwise. It may not seem like much to you, but after hours of grinning and bearing it, it becomes slightly exhausting, and there really is no end to the amount of crap we take from people every day.