If you yourself are a Winthrop graduate or are still attending Winthrop, chances are you've probably met Chelsea Brown.
She isn't hard to miss, she's confident, friendly, bubbly and personable. Brown graduated from Winthrop in 2014 with a B.A. in Broadcast Journalism.
While a Winthrop student, Brown was able to do many things such as land an internship through Viacom with MTV Network in New York, assisted students with their resumes with her small business venture Chelsea's Resume Builder, was the Editor-in-Chief of The Roddey-McMillan Record her sophomore year amongst other things. One of her most important roles was hosting and creating an award-winning radio show on tunein.com called "Battle of The Sexes" with her friend and classmate Will Latimer.
Today, she works at a tuition-free boarding school in Maryland as the Development Assistant; in August, she chartered her own scholarship for students who attend this school.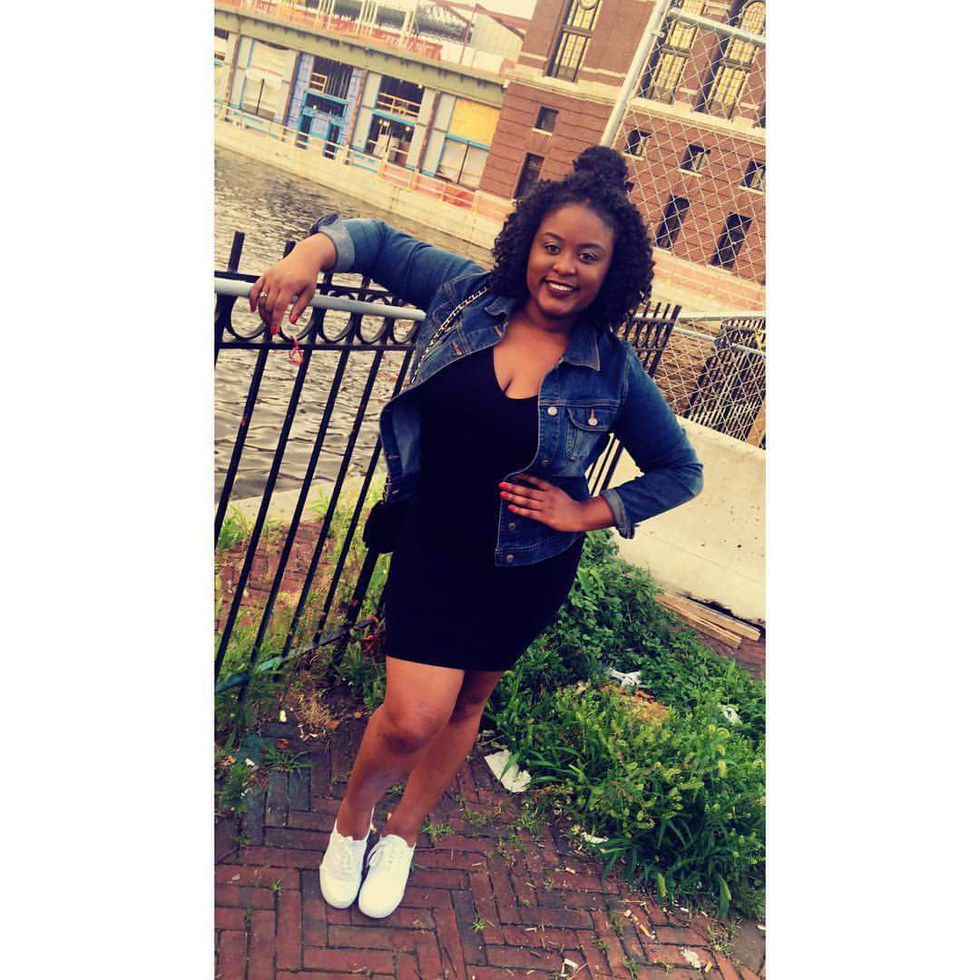 Check out her Q/A below:
Shakora Bamberg: Tell me a little bit about yourself.
Chelsea Brown: I am a military brat but I claim Columbia, S.C. as my home! I am a PROUD Winthrop graduate and an even prouder member of Delta Sigma Theta Sorority, Inc. I truly enjoy helping others advance -- whether it's through helping them find their major or helping them find their career.
SB: Tell me about your role at Winthrop including any leadership roles, recognition, and positions you held while a student at WU.
CB:I was a Resident Assistant, Co-Host of "Battle of The Sexes," WUABJ member, Outstanding Broadcasting Senior (2014), member of the Xi Beta Chapter of Delta Sigma Theta Sorority, Incorporated, and the Vice President of DSU.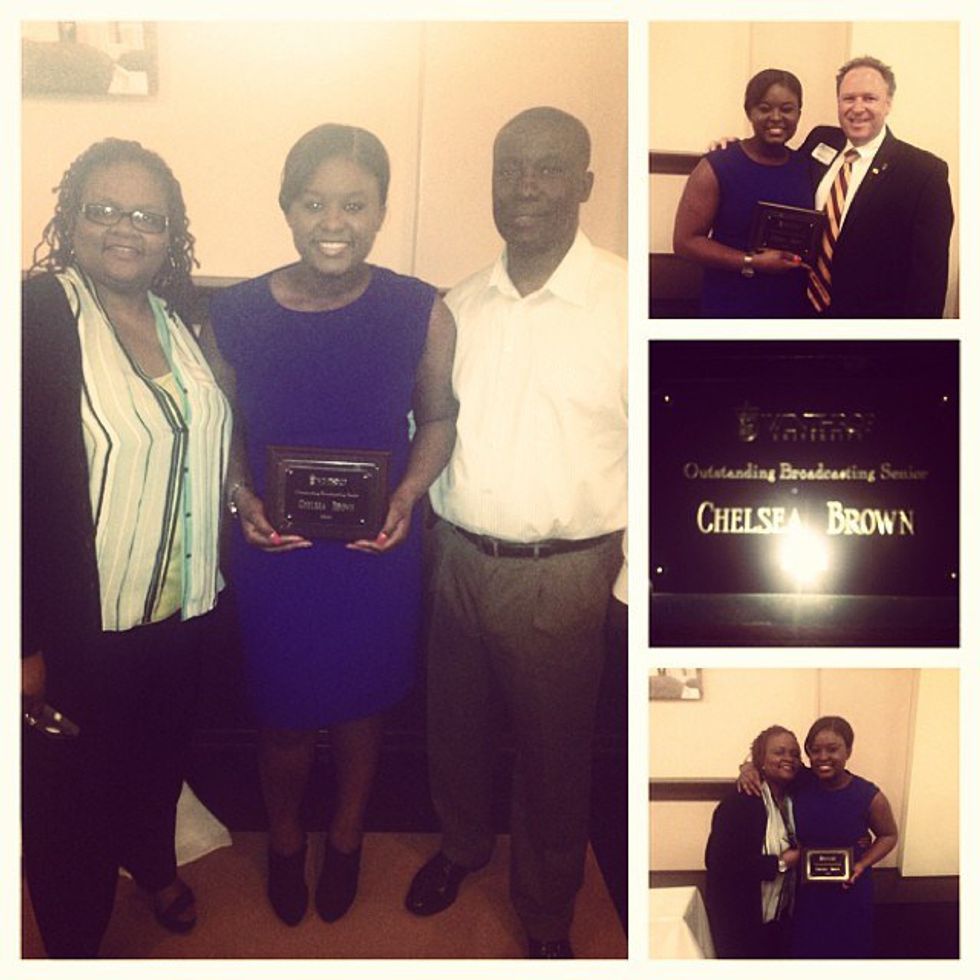 SB: Of all the roles, what would you say is the most important that has shaped you into a better young woman?
CB: The most important role to me that shaped me into a better woman was being a co-host for "Battle of The Sexes." The idea from the show literally came from ONE conversation with Will Latimer. That showed me that one conversation can lead to one action—that can change truly everything. We went from having about 10 listeners on Winthrop's campus to 50+ every week (from places like Germany and New York).
Before Will and I's show, there weren't MANY shows on WINR with Black hosts. A few of the more current hosts have mentioned that Will and I were their inspiration to start their own show. That show taught me the importance of self-motivation and self-encouragement. I was just a freshman when we started the show—and we fought to discuss important topics about sex and relationships. As a woman, it taught me how to speak on "the female experience" based on my own background. It was liberating!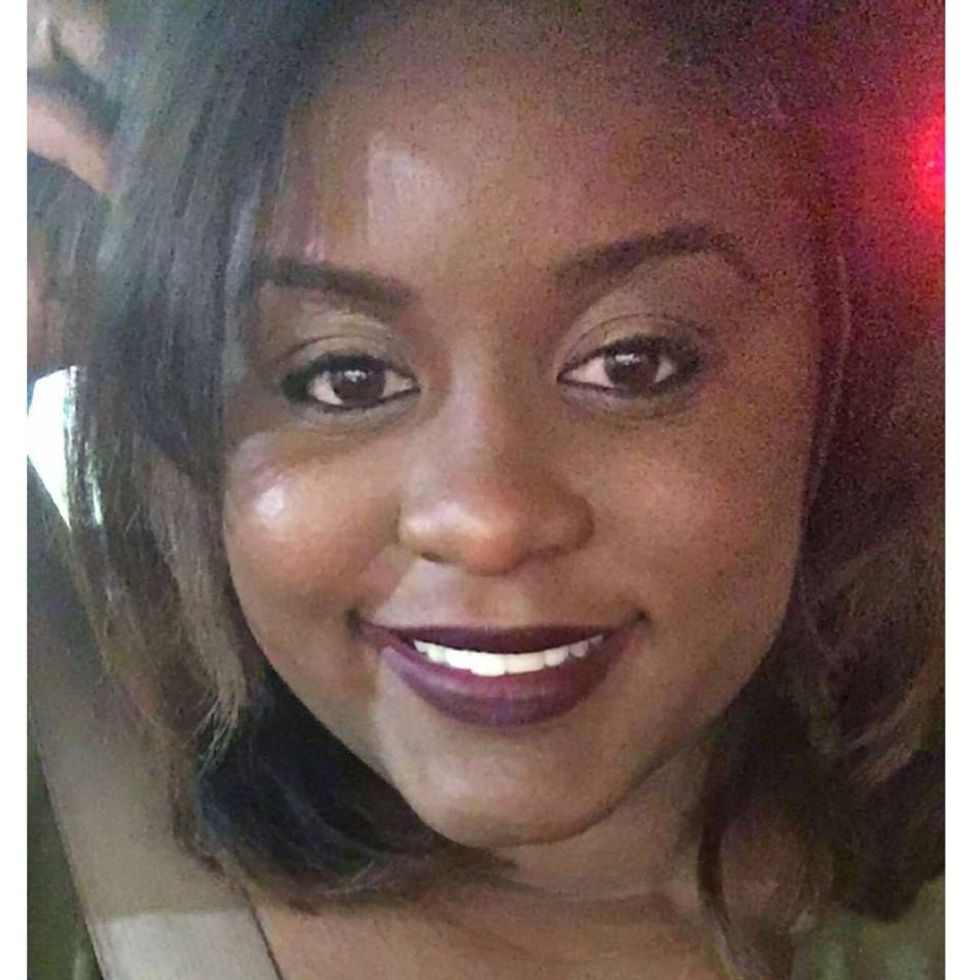 SB: Tell me about your role as the Development Assistant at The SEED School of Maryland.
CB: I am currently the Development Assistant at The SEED School of Maryland, a tuition-free, college preparatory public boarding school located in the heart of Baltimore city. We help students from 6th-12th grade by creating a college-bound culture from the time they enter our school. They are with SEED until they graduate high school—and it's a 24-hour learning environment. I help advocate for the school—whether it's exposing potential donors to our school or helping with collaboration from city partners. I also plan special events and naming ceremonies for SEED MD supporters and friends.
To be honest, I never thought about working in non-profits before this position. I had always enjoyed the more "touching" side of communication—telling someone's story and exposing those to situations different from theirs. I knew when I graduated that I wanted to continue in communication—but find a way to use that to help advocate for others. Working at a non-profit in development is EXACTLY that. Every day is different, every story is unique.
SB: What led to your idea of starting your own scholarship? How will The SEED students benefit if they earn The Chelsea Brown scholarship?
CB: I am a huge advocate of Winthrop University—it's a great place for diverse individuals looking for a great-sized campus, with amazing support.
I actually had an Admissions Counselor come to The SEED School of Maryland in 2015 to present to our seniors. We garnered interest—and one senior applied to Winthrop. Although he did not enroll, it started my belief that our SEED students could really excel in an environment like Winthrop.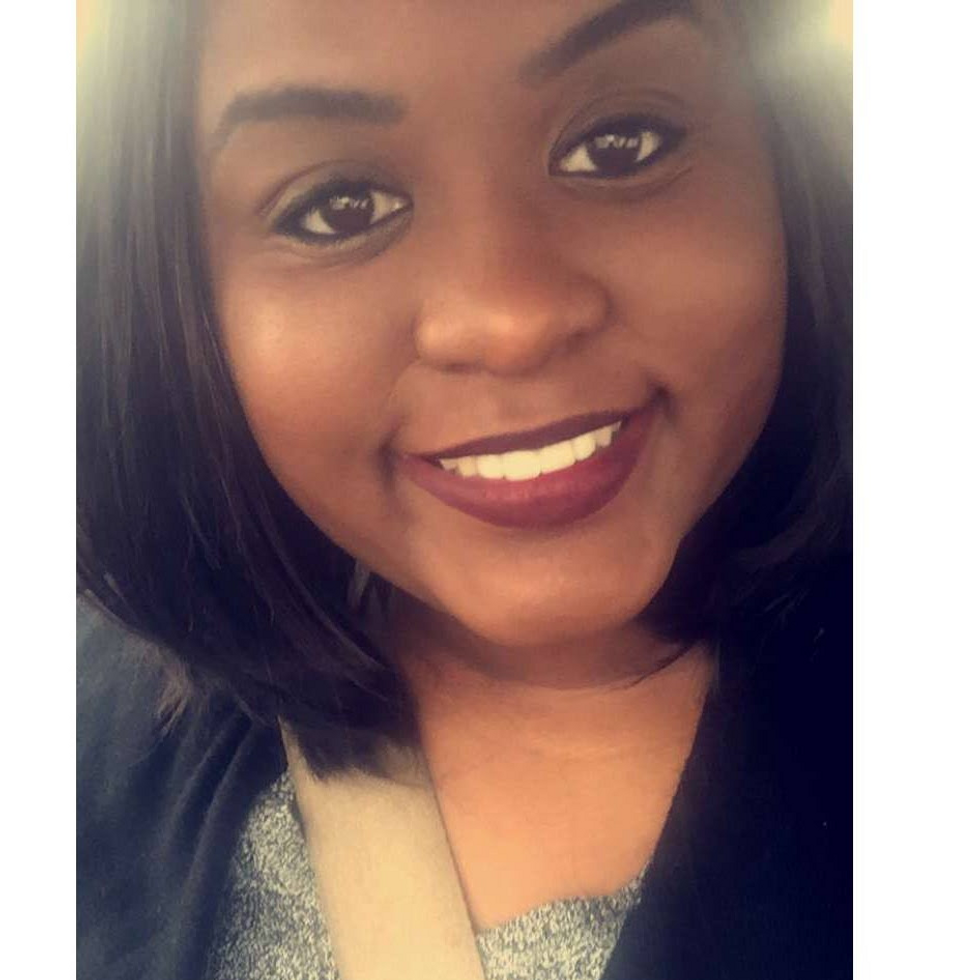 I had always had the idea of starting a scholarship by the time I was 30—I did it 6 years before my goal. I want those who love Winthrop just as much as I do to be able to afford to attend.
I started "The Chelsea Brown Scholarship" for any SEED graduate (from all entities in D.C., Maryland and Florida) that enrolls into Winthrop University. I want our students to choose a college because they want to go—sometimes, the distance can hinder students from going to their "dream school."
This scholarship will help them with the out-of-state expenses. The SEED School of Maryland's motto is "Live, Learn and Succeed." Winthrop's is "Live, Learn and Lead." I know that our students can succeed at Winthrop. This scholarship is to help expose SEED students to Winthrop's supportive environment.
SB: Do you have any sponsors, how can people give funds towards this scholarship?
CB: I do not have any sponsors—but anyone looking to donate online can do so by clicking here and designating the funds to "The Chelsea Brown Scholarship."
https://www.winthropalumni.com/give?fid=kq3ci31WvS...
I appreciate any support! 80% of SEED graduates are first-generation, college-bound students—and 100% of our graduates are accepted to a four-year college or university!

SB: What advice do you have for women who are entering the same work profession as you?
CB: NETWORK, NETWORK, NETWORK. Winthrop has an AMAZING network of women who work in almost every profession. Utilize the Alumni Association and Alumni Office to find other women who are in the career you want. Call them, email them, text them. I promise you—no Winthrop Eagle will turn you away.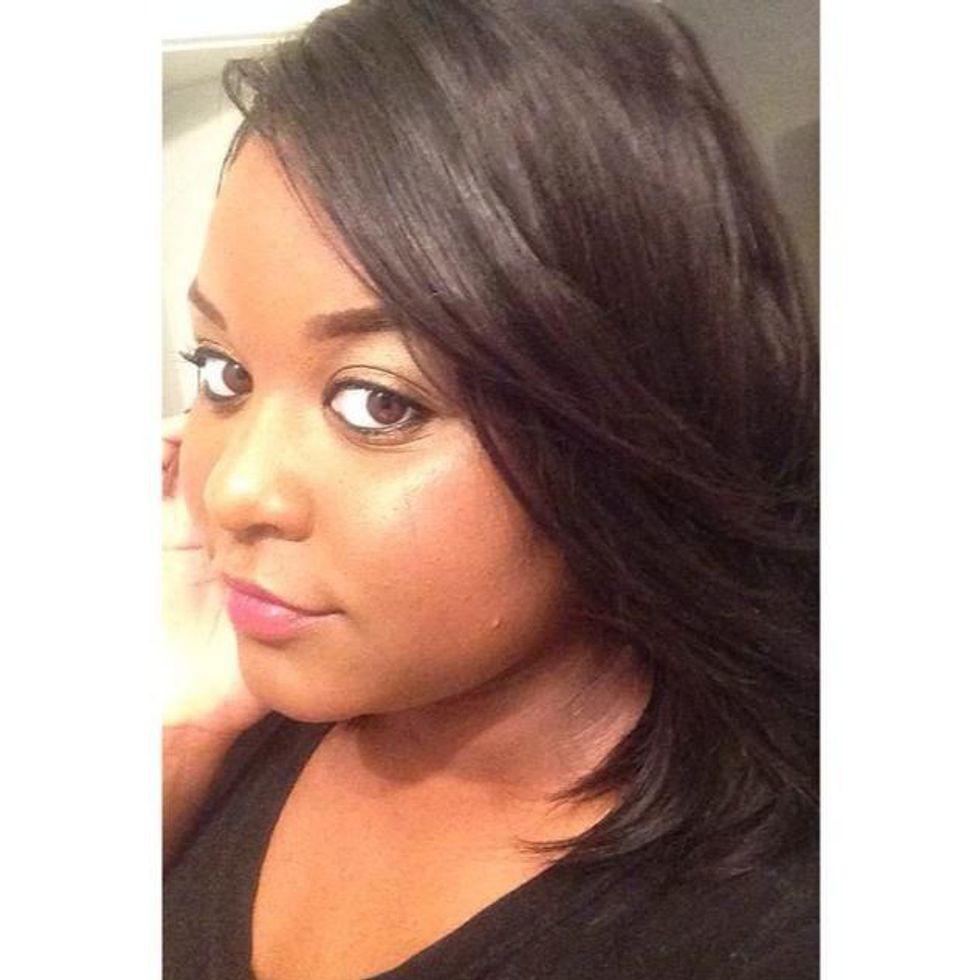 SB: What is an interesting fact about you?
CB: As a military brat, I have lived in Kansas, Washington State, South Carolina, Pennsylvania, New York, Texas and Germany.

SB: What advice would you give to the freshman class especially the young women who are focusing on earning their degrees to reach their goals?
CB: Be open-minded. I can't reiterate it enough. Nothing comes easy. Be open to getting into an internship or job that is SIMILAR to the job you want—not necessarily THE job you want. You never know what you may learn from it—and what new doors it can open for you.
Also, don't be afraid to take a chance. I went to NYC during an unpaid internship launch party—that's where I met the person that led me to my internship at Viacom Networks/MTV. I stayed with a Winthrop alum that I had met once previously. She treated me like we had known each other for years.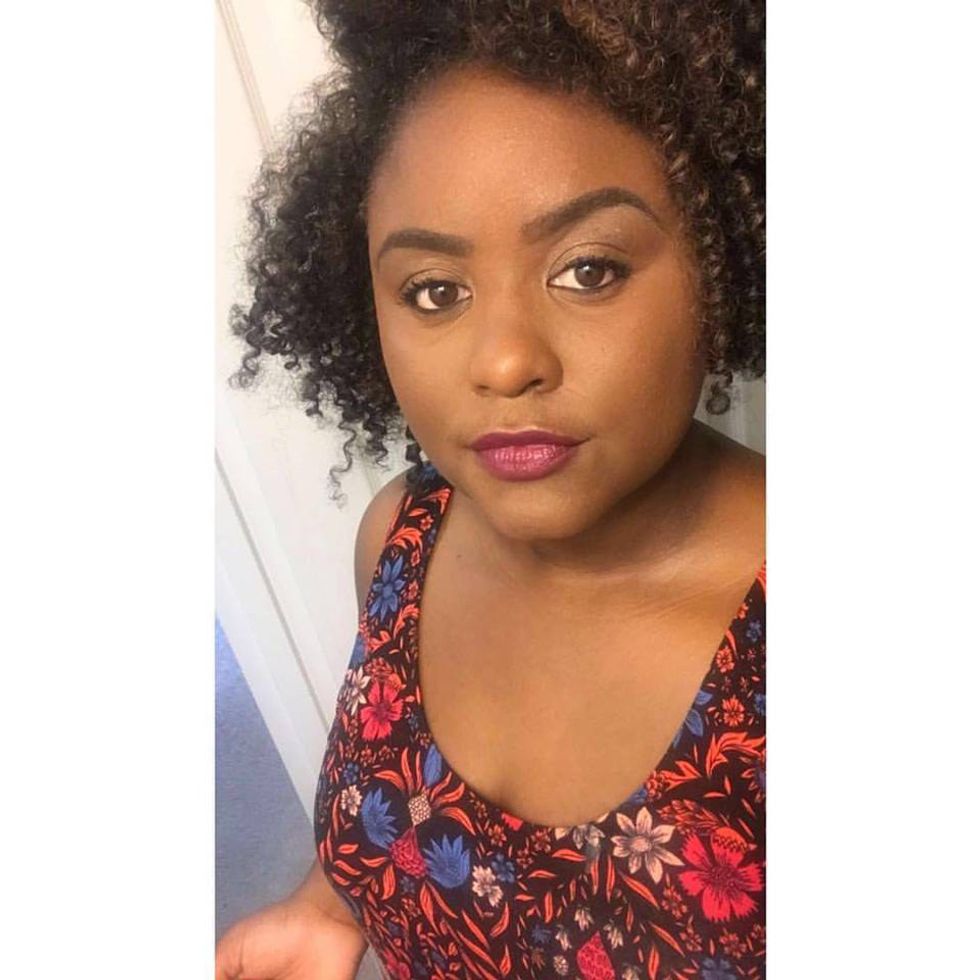 She is now one of my closest mentors and friends. If I hadn't made that connection, I wouldn't have made it to NYC, and I wouldn't have been at MTV. Don't sell yourself short— invest in yourself through time, hard work and patience. I promise it will pay off.
SB: What are your long-term career goals?
CB: My goal is to eventually become a Director of Corporate Social Responsibility for a non-profit foundation, such as a Broadway Dreams Foundation or The Walt Disney Company.
SB: Chelsea continues to take risk and chances! If anyone is interested in donating to her scholarship fund for SEED students please visit the link above provided.