One can certainly come up with an infinite amount of reasons why Emma Watson is the perfect role model for each and every little girl but, for sake of time, I've condensed my list. In honor of the live-action "Beauty and the Beast" remake being released in theaters this week, I thought I'd dedicate this article to Emma Watson and the amazing person she is, and continues to be. If anything, she has only become more inspiring since her Harry Potter days and I personally can't wait to see her portray Belle on the big screen. Without a further ado, here are my nine reasons.
1. She knows the importance of education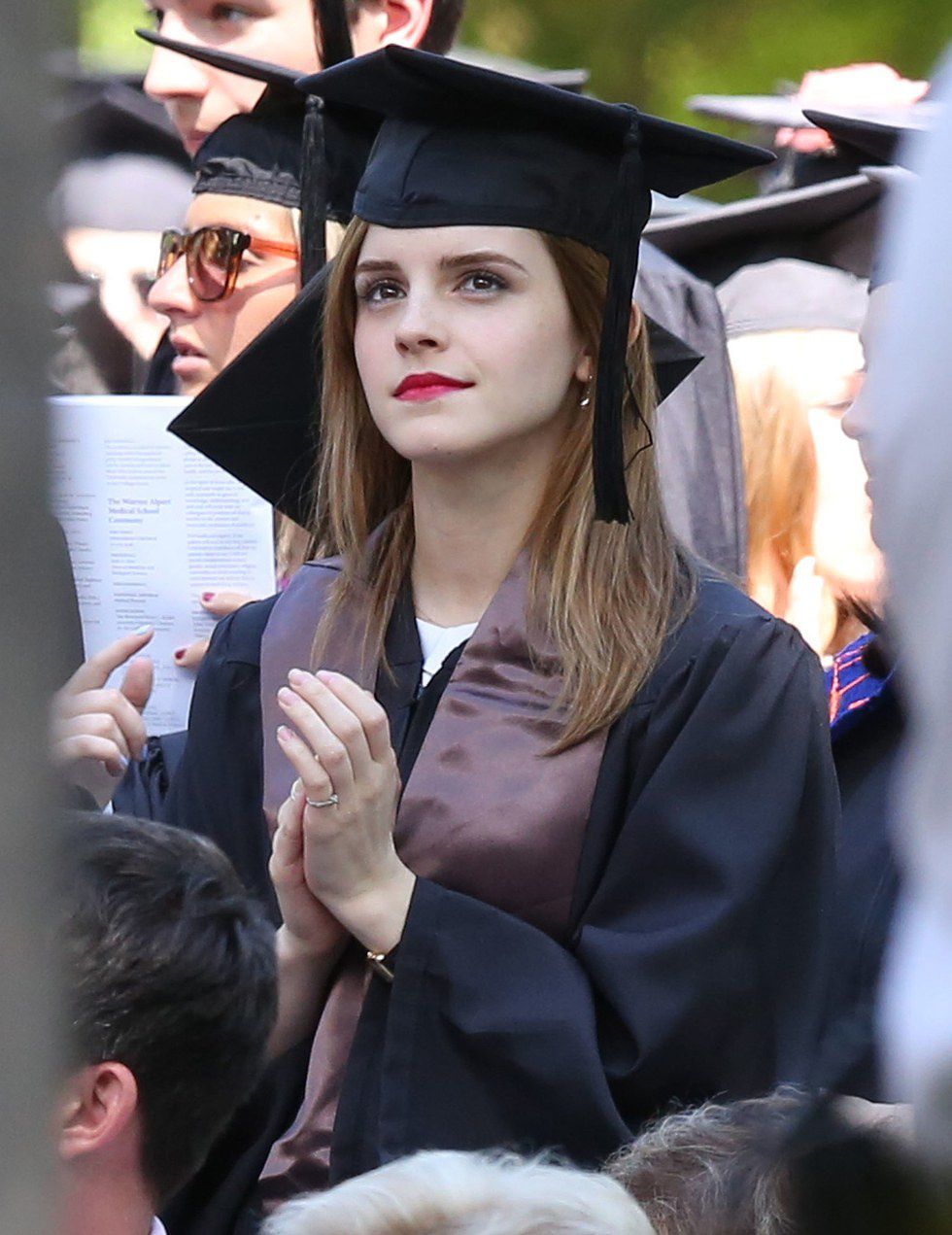 When the Harry Potter franchise came to an end, Emma Watson was a multi-millionaire and could've just decided to sit back and live a life of luxury. However, she chose to do the
opposite and made the decision to attend Brown University where she successfully graduated with a Bachelor's Degree in English Literature. She didn't settle for just being the "girl from Harry Potter," but instead decided to become a well-educated person that gives back to society.
2. She cares about the environment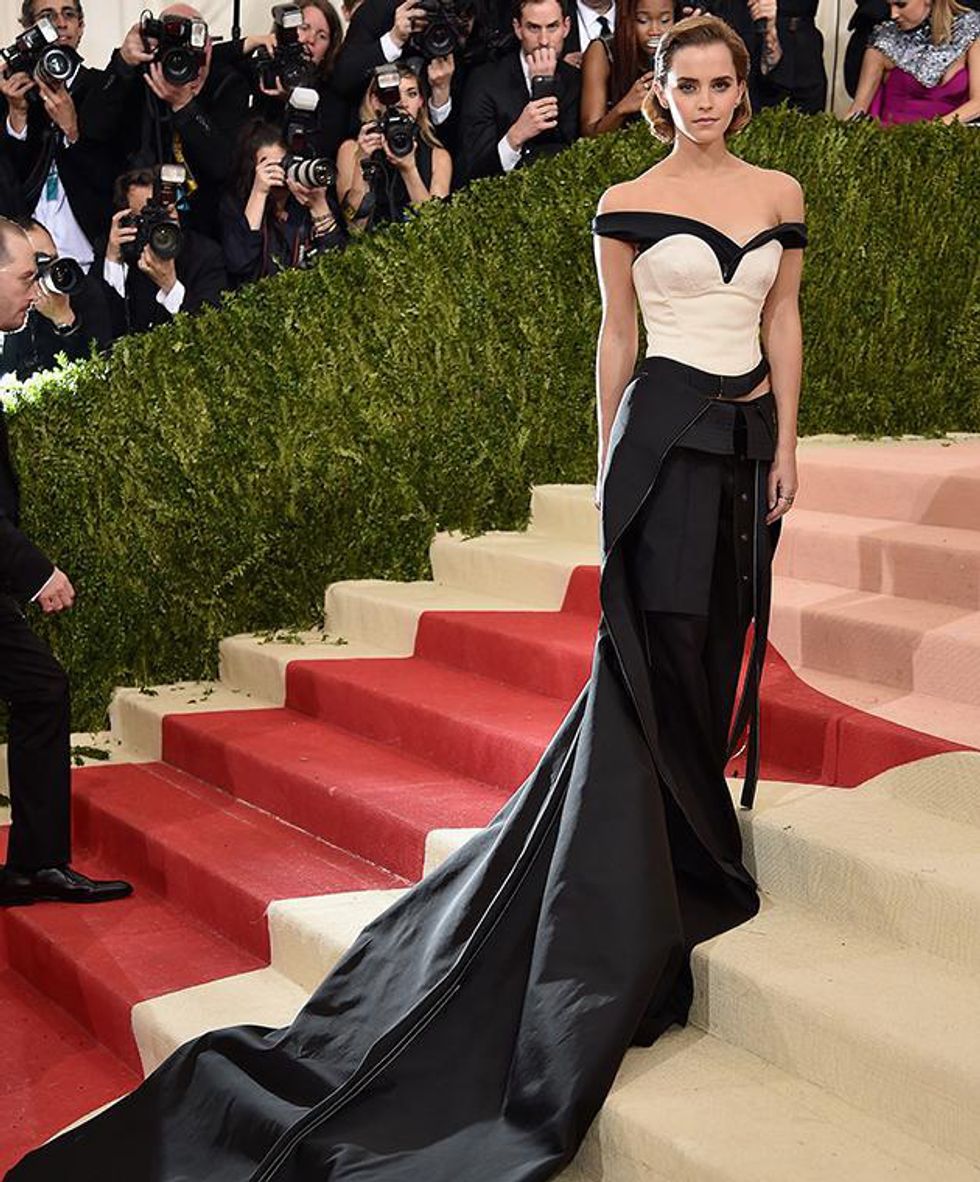 Only the stylish Emma Watson could wear literal garbage to the Met Gala and still look this amazing. This off-the-shoulder dress with pants was made completely out of recycled plastic bottles, and Watson doesn't stop there. She takes it one step further by even developing her own, environmentally sustainable fashion line with a company called
People Tree
.
3. She knows how to throw a punch and defend herself
Whether she's defending her friends from Draco Malfoy as Hermione or standing up to the haters after her
Vanity Fair
photos were released, this girl knows how to be strong and stand up for herself. She's not one to shy away from confrontation and isn't afraid to share her opinion.
4. She's not afraid to stand up for what she believes in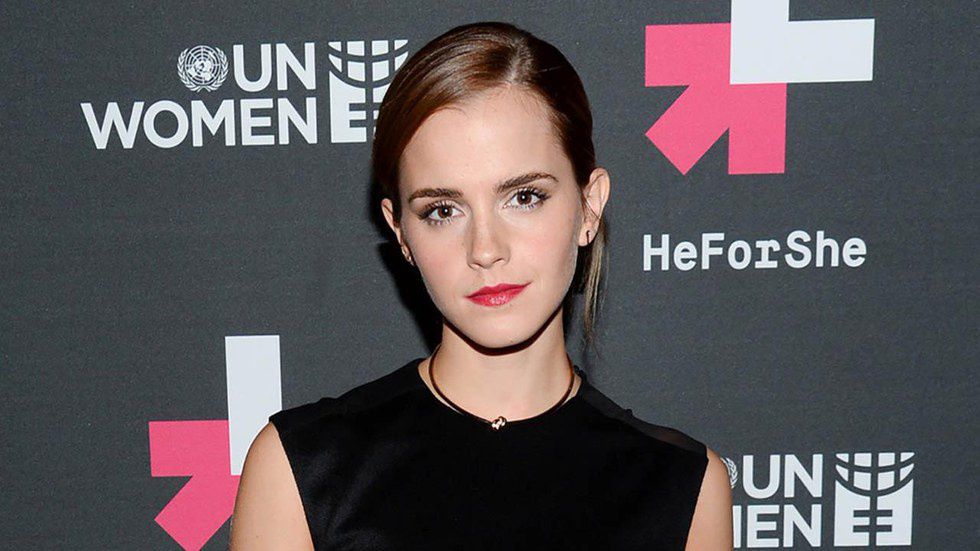 After spending time promoting education for girls in Zambia and Bangladesh and hearing first-hand stories about gender inequality, Watson decided to take further action and become a
UN Women Goodwill Ambassador
. Not only did she care enough about the issue to become an ambassador, she also delivered an inspiring address at the UN headquarters where she launched the campaign HeForShe. She refused to stop fighting after receiving threats within 12 hours of making the speech, and
Malala Yousafzai
herself stated that she decided to call herself a feminist after hearing Watson's speech.
5. She doesn't take herself too seriously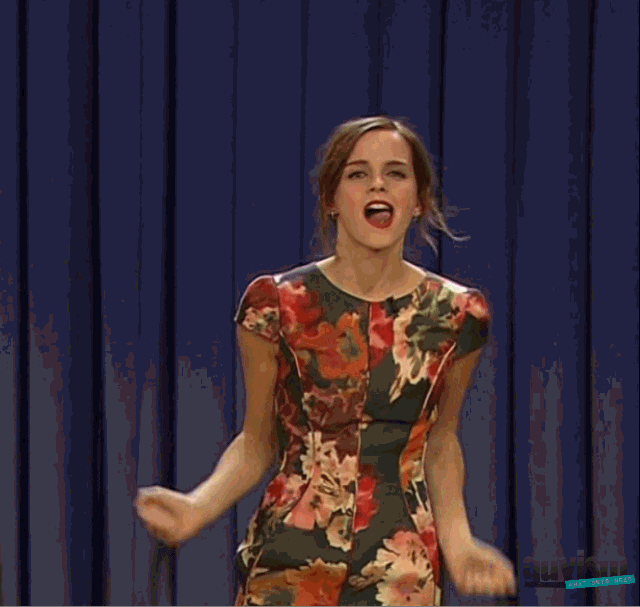 Being a UN Women Goodwill Ambassador can be tough work, but that doesn't stop Watson from being able to laugh at herself. Whether she's
dancing with Jimmy Fallon
, or
giving advice and pranking people
on the streets of New York City, Emma knows how to have a good time.
6. She is generous and selfless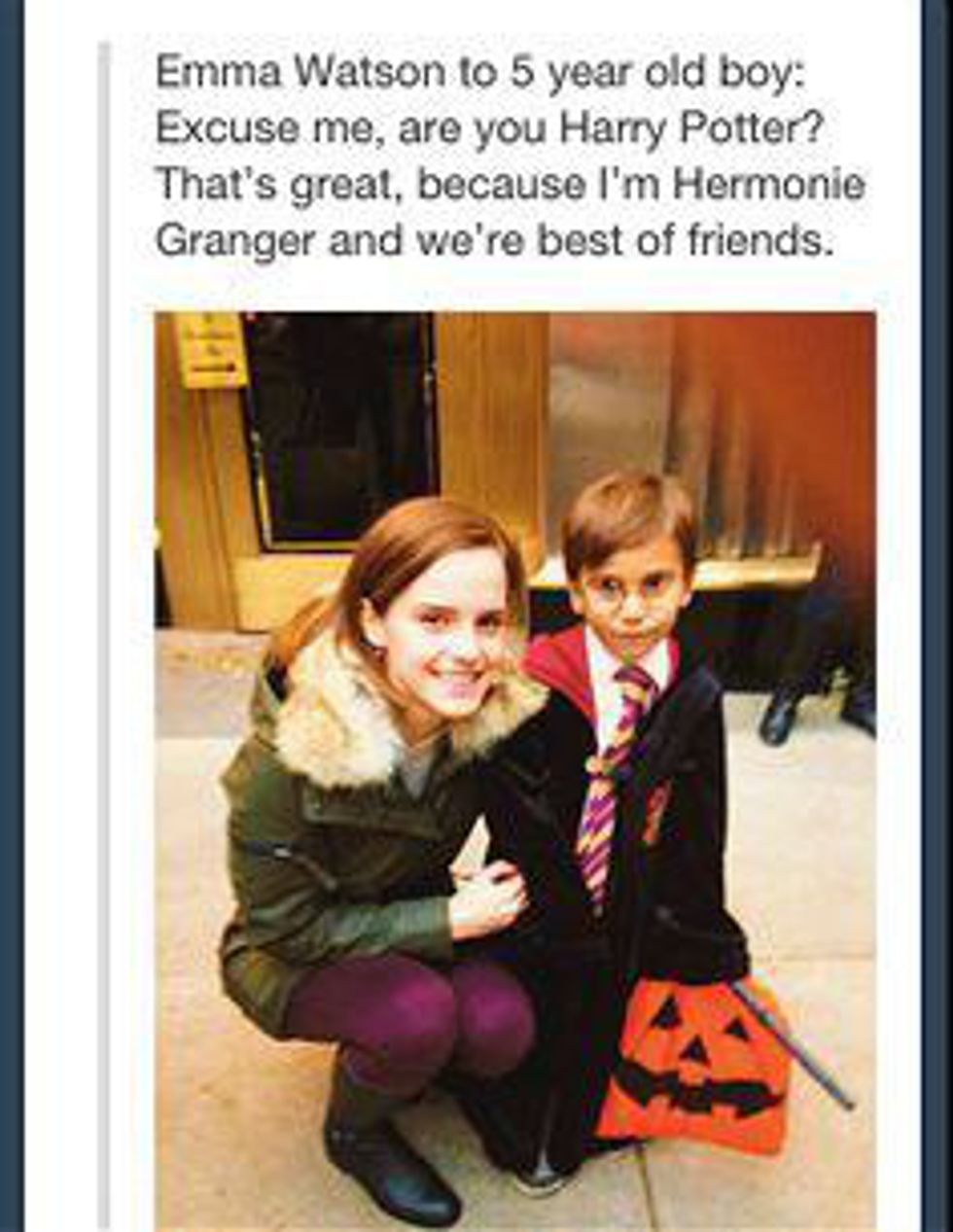 If the fact that she is an activist who donates her time and money to many different
charities and organizations
isn't enough proof that she is extremely generous, maybe the fact that she publicly asked fans to skip her birthday and Christmas presents and instead donate to UNICEF's charity fund will convince you.
7. She gives back to the community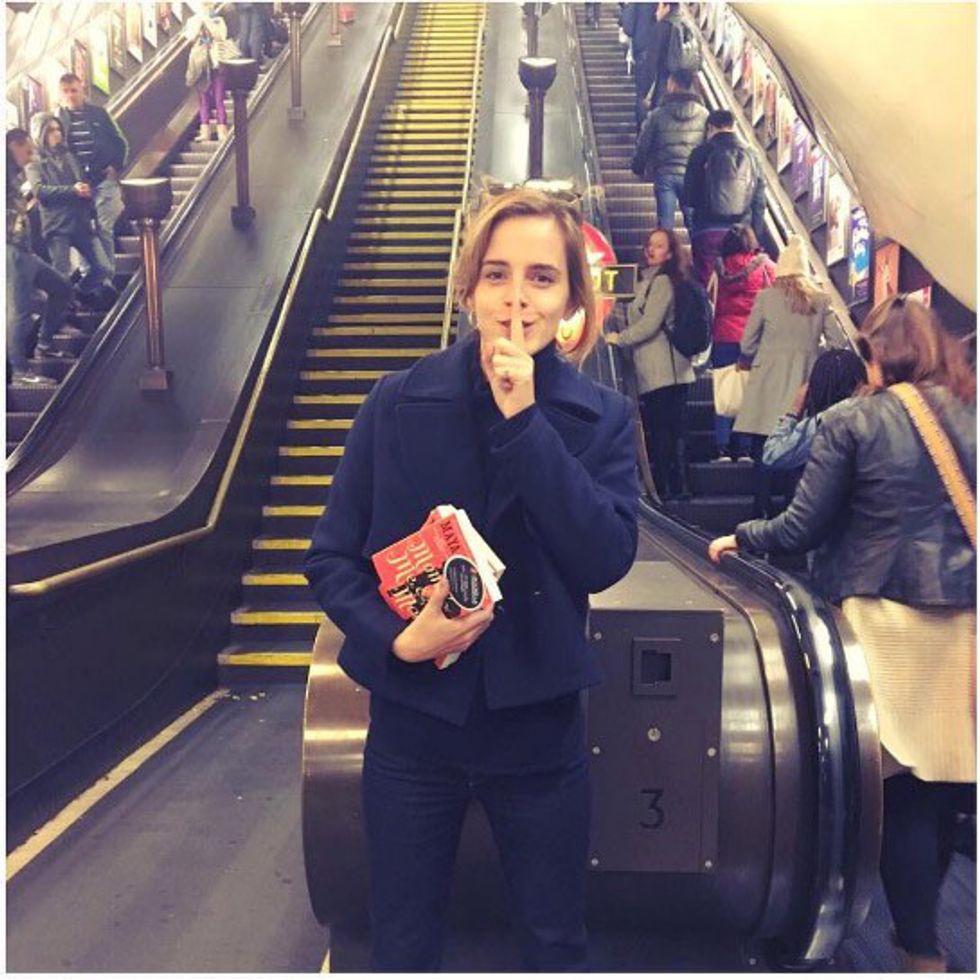 Not only is she notorious for giving back to multiple charities, she is also a self-proclaimed book ninja that spends her free time
hiding books
in the underground transportation systems of London and New York City. She's part of a book club called "
My Shared Self
" and hides some of her favorites to promote reading and the idea of "doing good deeds for one another."
8. She's passionate about her work and has a no-quit mentality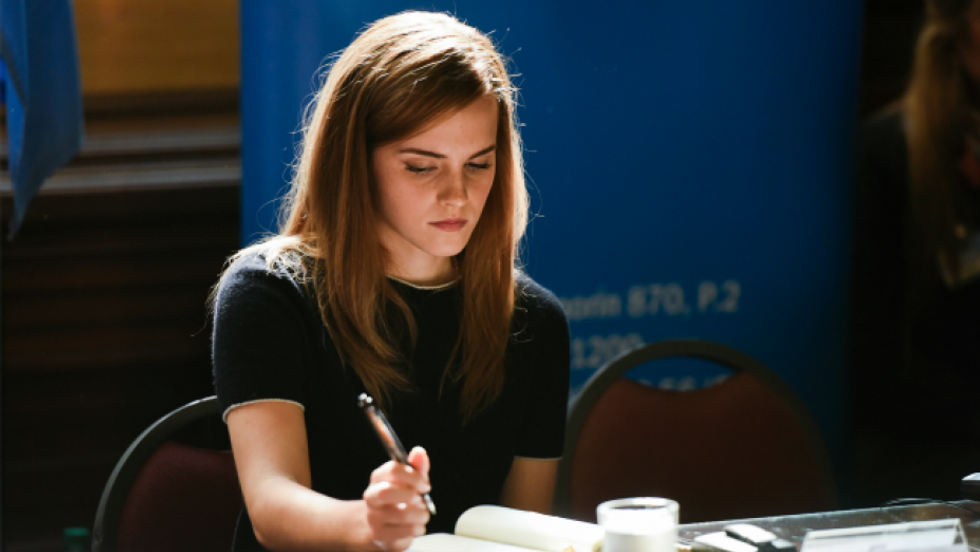 This coming from the girl who auditioned for the role of Hermione Granger eight times at the age of 9 and can even be seen mouthing the lines of her co-stars in
certain takes
of "Harry Potter and the Philosopher's Stone."
9. She's inspirational and a risk-taker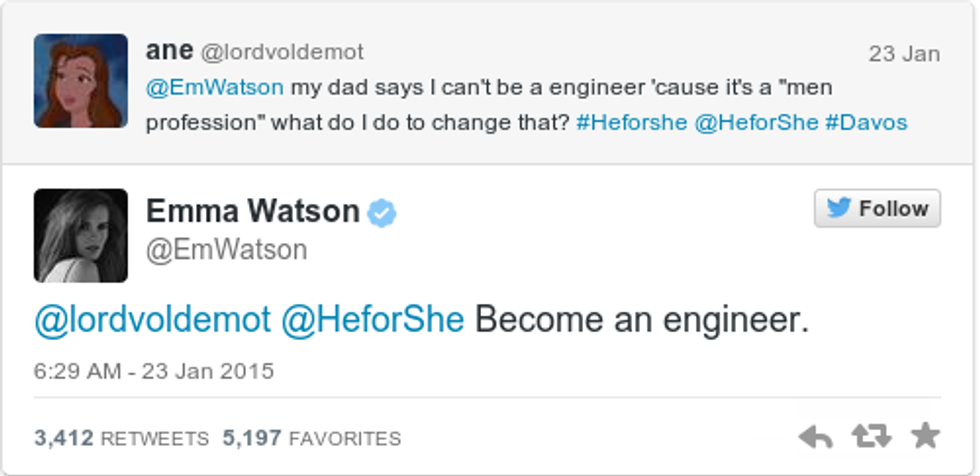 Besides the above-outspoken tweet, Emma Watson has a myriad of different
quotes
and inspirational interviews up her sleeves. Probably my favorite quote from her is the following: "
If you want to run for Prime Minister, you can. If you don't, that's wonderful, too. Shave your armpits, don't shave them, wear flats one day, heels the next; We want to empower women to do exactly what they want.
"