Is the winter season getting to be too long for you? Are you feeling like all you do is sit in your dorm room, house, or apartment with the occasional running of errands? Does it feel like this cold weather is never going to end? My friend, you have, what is commonly known in the North, as "cabin fever." What you need are some warm and fuzzy ideas to get you and your friend and/or significant other out of the house and into the fun.
No matter if you're dating or hanging with a close group of friends, the following are some ideas to get you out and moving about. The following are just a few ideas that might just cure your cabin fever.
---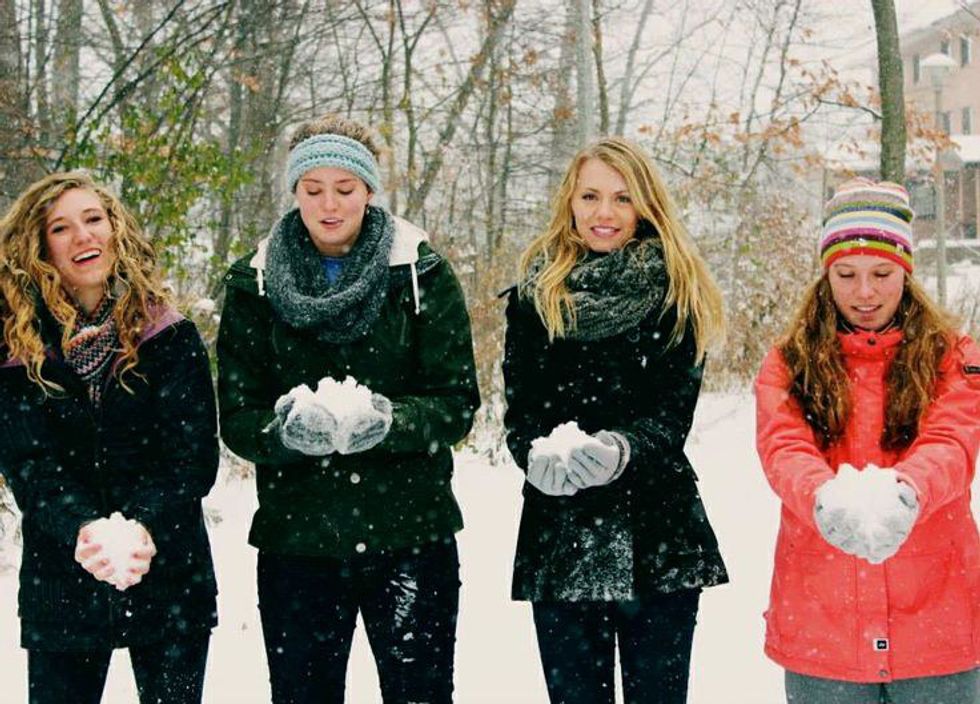 1) Make your way through the trifecta of eateries. What better way to expand the classic hum-drum dinner than going to one restaurant for appetizers, one for dinner, and one for desserts? I mean, hey, you might just close one or all places if you want to go overboard on one course. I'm only kidding, but anything from Applebee's to The Cheesecake Factory will suffice as long as you're breaking the ice, having some laughs, and being yourself. Please, get creative with your restaurant choices and your range of cuisines because those alone will bring up some nice talking points.
2) Invite some buddies over for a card game night. Let's be honest, no matter if it's a marathon of poker or B.S., it's fun to get everyone together to hang out and figure out who will have the bragging rights and/or the most noteworthy of stories. Most of the time, game night will turn into goofball night anyways, so live it up no matter what since the company is great and the atmosphere is just right.
3) Spend an hour in the batting cage. Believe it or not, there are indoor batting cages, which most of the time, include several other amenities such as arcades and mini golf. An example of this is Grand Slam in Burnsville, Minnesota. This is a nice way to see what you got up at the plate. You can also change the speed at which the ball comes to you. Also, if you're not so great swinging the bat around your date or friends, make some fun and games out of it. Make fun of yourself and try some trick swings while you're at it. Again, live it up.
4) Take a yoga class together. There are plenty of spots around where you can invest your time in easing any stress with regular or even hot yoga. It's a nice way to get yourself into some physical activity if you're not quite used to it and it may help you be able to get into your social comfort zone that much easier afterwards.
5) Climb some rocks. Let's talk about a nice way to get a little bit of everything. You and your date or group of friends can have the feel of climbing a mountain outside, dress in your shorts and shirt like you would outside, and sweat like you would outside. However, the climate is controlled and you won't have (as much) fear of falling since it will always be protected by a harness or padding.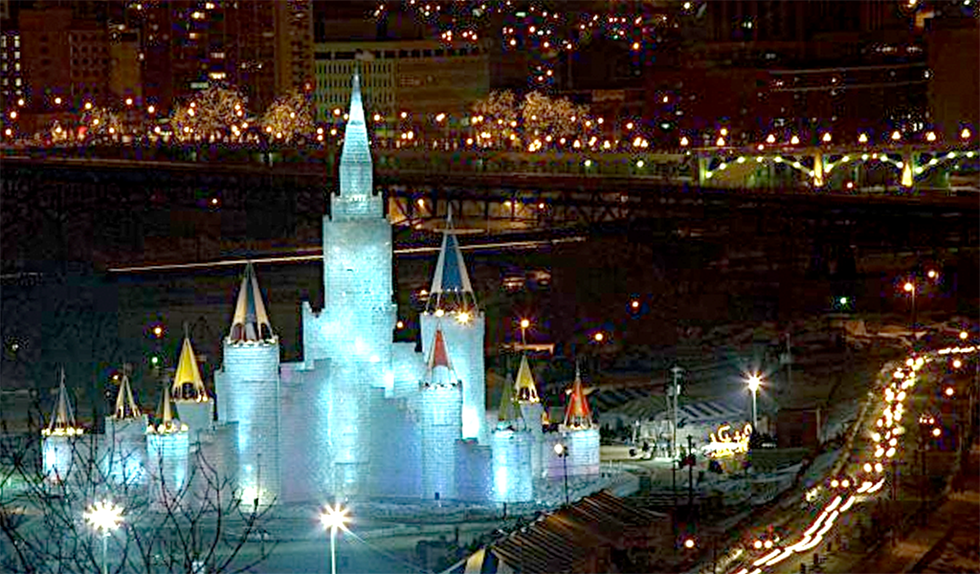 6) Take your games with you to a coffee shop. If you can, find the best locally-owned coffee or tea shop around your area and make a trip out of it. Give them some much deserved business and liven up their atmosphere by bringing your own board games to play. This is perfect for a date or hang out spot because it is ambient enough, you can warm up with a cup of joe or herb, and you don't have to stay cooped up at home to enjoy what you normally could.
7) Winter exhibits. You may think you will be too cold to function in the outdoors, but with the right crowd, the thought of being cold won't even phase you. Any ice castle or sculpture exhibits, or local winter carnivals will have plenty of sights and activities to look forward to from ice skating, to charity runs and parades. There are many opportunities to keep yourself moving and meet a bunch of new people.
8) Learn how to dance. Get yourself into the swing of things, spice up your life with Salsa; Waltz your way through obstacles; or even twerk into oblivion. No matter the case, it is nice to get yourselves into a rhythm and maybe teach each other a thing or two. You will also have the chance to meet plenty of new people wherever you go whether it is a night club or the Wabasha Caves in St. Paul for their weekly swing dance nights.
9) Get away for a while. Hotels are the perfect solution because you can easily chip in for a room with your significant other or a good group of friends. You can all have a nice vacation, go swimming, kick back and watch television, and be in paradise all while being mere miles from your home.

10) Agree on what you will all enjoy. The bitter cold will be troublesome enough for you all, so please, find an activity or several that will save your sanity. There are not many things that are worse than if you are the only one having fun or vise-versa. This is how tension will rise quickly and the day or night will go sour. Whether you use these tips or not, you now have a base of how to eradicate your winter blues once and for all.