Imagine being caged inside a ridiculously small area for hours on end, only to be released for a few minutes in order to perform and be watched and judged by others. You may be whipped and abused in order to learn performances, or perhaps you are simply ignored until something is needed of you. This, as all humans could agree, is an image that depicts abuse and mistreatment. But does this only apply when done to the human race, or is this a universal abuse of all living species?
As hundreds of organizations and activists have tried to bring to the forefront, this is a serious form of animal abuse that we have witnessed for generations and have even contributed to. Whether you have attended a circus, fair, carnival, or any type of animal entertainment arena, you have helped to fund and support a horrific form of animal abuse that exists all around the world, and especially in the United States. While I pride myself on being an animal lover, I have unfortunately been a part of this epidemic as well, having loved to watch performances at places like SeaWorld as a child. Almost all of us, I'm sure, have unknowingly supported this animal cruelty at least once in our lives.
Recently, Hawaii has moved to become the first U.S. state to ban these wild animal performances. According to the Huffington Post, this includes banning the use of bears, tigers, elephants, rhinos, hippos, hyenas, primates, crocodiles, and big cats for entertainment and performance. This ban also prohibits importing these animals for exhibitions such as carnivals, circuses, and state fairs, but does not ban commercial filming of these animals. The law is planned to go into effect in early 2016.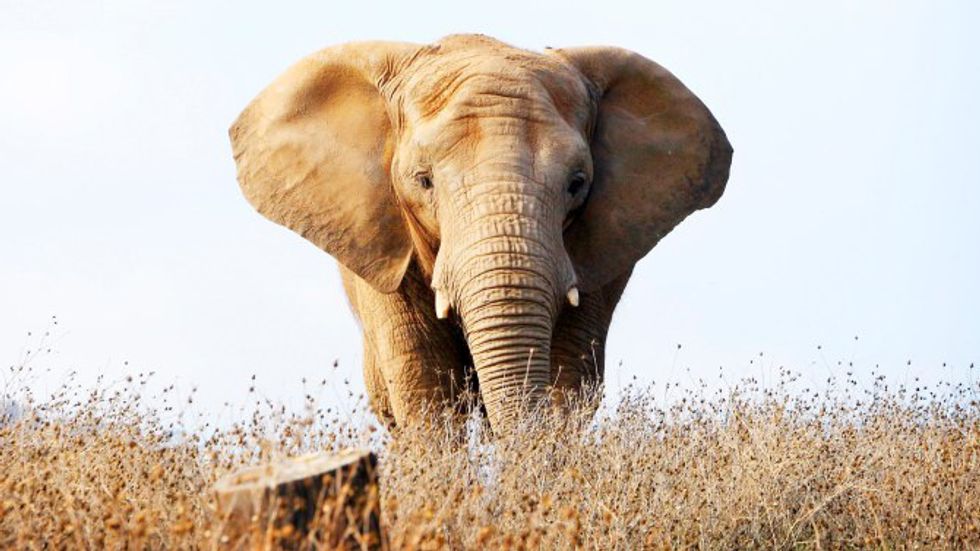 This movement has many animal rights activists hopeful that other states will follow in Hawaii's footsteps; however, some (predominately fans and workers of the circus) are angered by the ban and view it as overdramatic and extreme. The controversy that this new legislation has brought up has made me curious about how abusive these types of performance outlets are to their animals, both physically and mentally. I had enjoyed these types of performances when I was a child, but have also questioned the implications and impact it has on the well-being of these wild animals.
While many of these animal entertainment outlets are glorified and advertised as being fun and harmless, organizations such as People for the Ethical Treatment of Animals (PETA) have revealed the true essence of these places. Animals are not actors or entertainers. Not only are they being forced to perform silly tricks and face physical abuse if they do not cooperate, but are also being confined, when they should be free to be in the wild. Documentaries such as "An Apology to Elephants" and "Blackfish" reveal the abuse that occurs in these venues, which has been hidden from the public.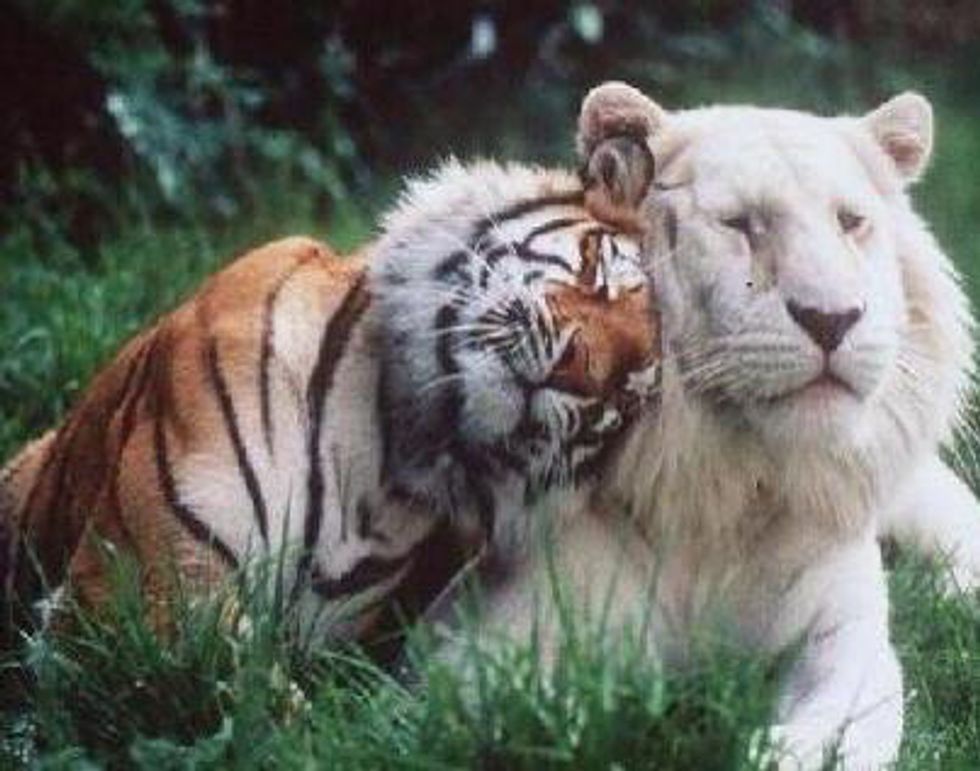 The image above is of Zabu and Cameron, two animals that portray a real-life example of the abuse that occurs in the circus. This odd couple of hybrid tigers were housed together and spent much of their lives facing abuse in a circus. Zabu, the white-haired tiger, carries genetic mutations due to the inbreeding that the circus practiced. The circus also took major risks when housing these tigers together, without them being spayed or neutered. Luckily for this happy couple, they were rescued by Big Cat Rescue and now can live a long, safe, and free life together.
While Zabu and Cameron's story has a happy ending, many animals are still trapped in these dangerous entertainment facilities. The progress that Hawaii has made in banning these performances is a major achievement; however, we as consumers can help the cause immensely as well. By being aware and refusing to visit venues that practice this abuse, we can make an impact and help these beautiful animals escape these entrapments and return to the homes where they belong.