Barbie dolls have been an iconic part of the toy industry for generations, captivating the hearts of millions with their fashionable looks and endless possibilities for creativity. One of the most exciting aspects of owning a Barbie doll is the ability to style and groom her luscious locks into various hairstyles, from classic updos to trendy modern looks. In this article, we will explore 15 stylish and easy Barbie hairstyles that you can try to elevate your fashion game to new heights.
Classic Curls with a Twist.
The classic curly hairstyle is a timeless favorite for Barbie enthusiasts. Create voluminous curls using a curling iron, and then twist two front strands backward, securing them with a small hairpin. This elegant and effortless look is perfect for formal occasions.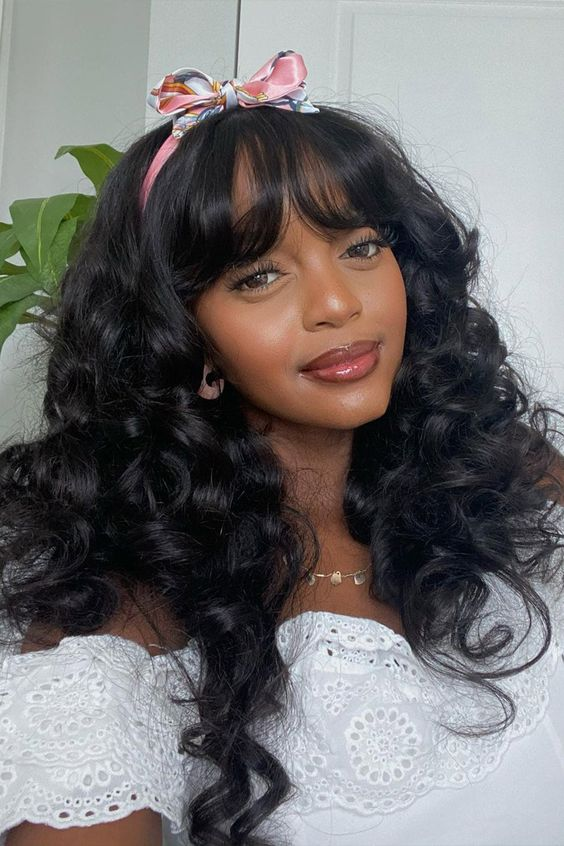 Chic Top Knot.
Give your Barbie a sleek and stylish appearance with a chic top knot. Gather all her hair into a high ponytail and twist it into a neat bun. Use a tiny hair elastic to secure the knot, and voila – she's ready to hit the runway!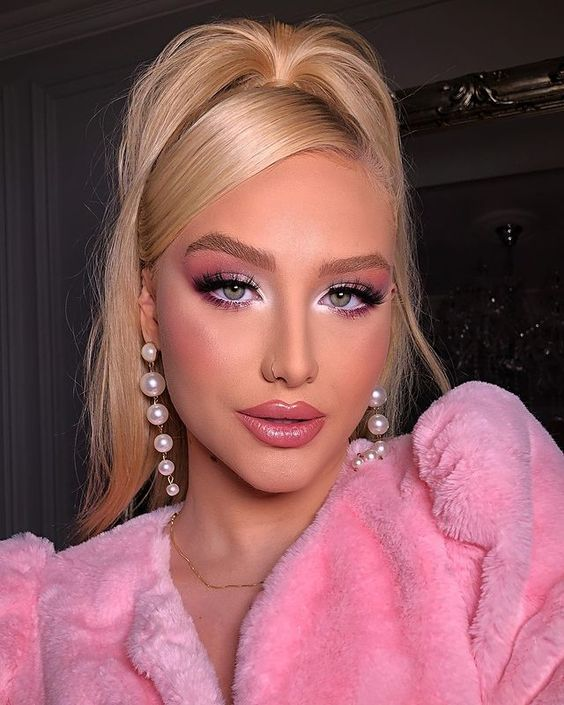 Half-Up Half-Down Ponytail.
The half-up half-down ponytail is a versatile style that combines both elegance and playfulness. Divide your Barbie's hair into two sections and secure the upper half into a high ponytail. Let the rest flow gracefully down her back.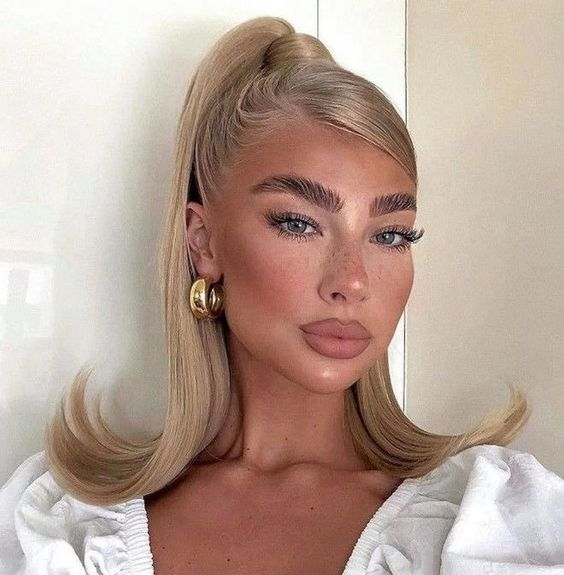 Side-Swept Bangs.
If your Barbie doll has bangs, sweep them to the side for a charming and sophisticated look. Use a small amount of water and a fine-toothed comb to direct the bangs to one side, giving her an entirely new persona.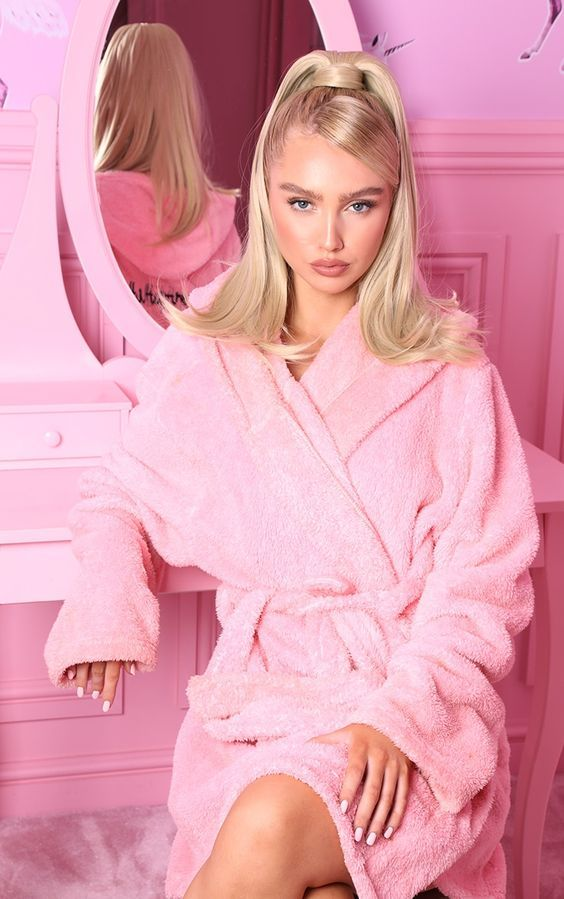 Fishtail Braid.
The fishtail braid is a trendy hairstyle that's surprisingly easy to create. Split your Barbie's hair into two sections and cross tiny strands from each side, gradually building the braid. Secure it with a miniature hairband to keep it intact.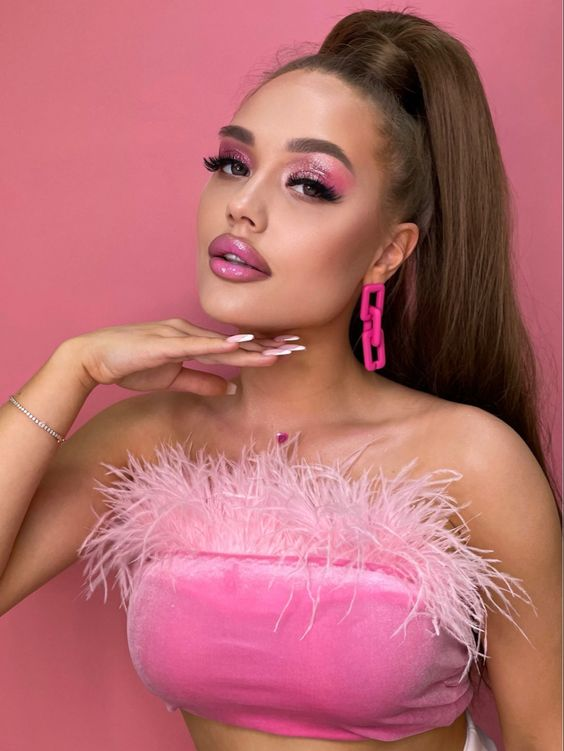 Effortless Beach Waves.
Embrace the laid-back beach vibes by styling your Barbie's hair into effortless beach waves. Use a flat iron or curling wand to create loose waves, and then gently tousle her hair to achieve the perfect beachy look.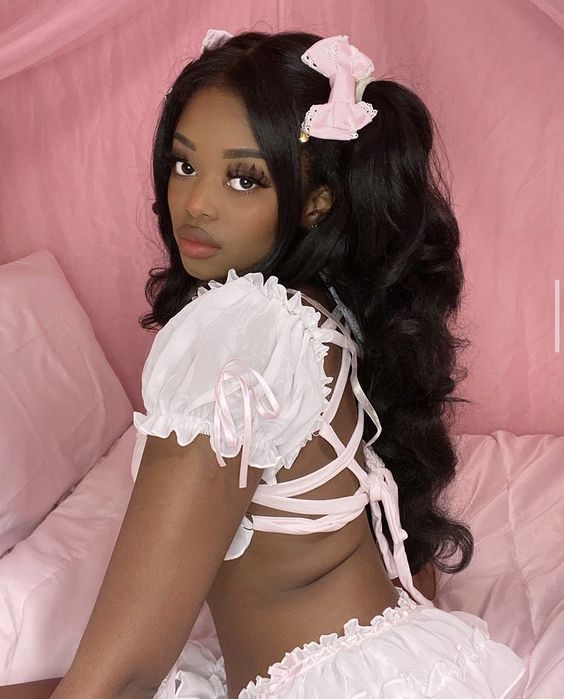 Elegant French Twist.
Give your Barbie a sophisticated and elegant makeover with a French twist. Comb her hair back, gathering it at the nape of her neck. Begin twisting the hair upwards, securing it with hairpins along the way. The final result is a classic updo that exudes timeless charm.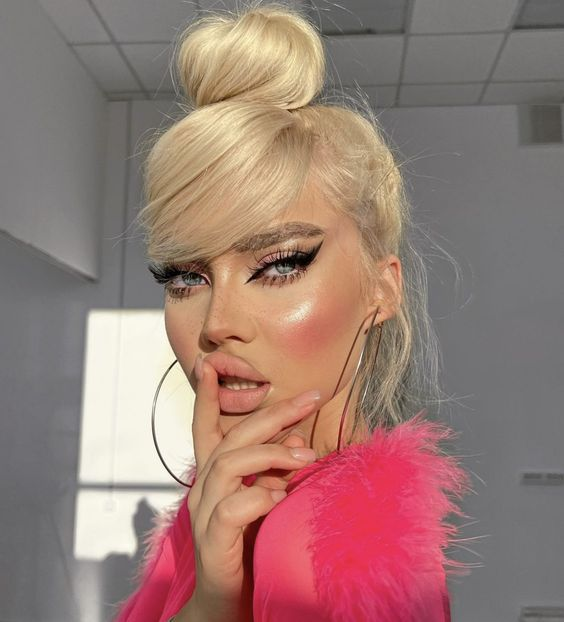 Braided Crown.
Transform your Barbie into a regal princess with a braided crown hairstyle. Part her hair down the middle and create two braids, one on each side. Cross them over the top of her head, securing them with bobby pins to form a crown-like effect.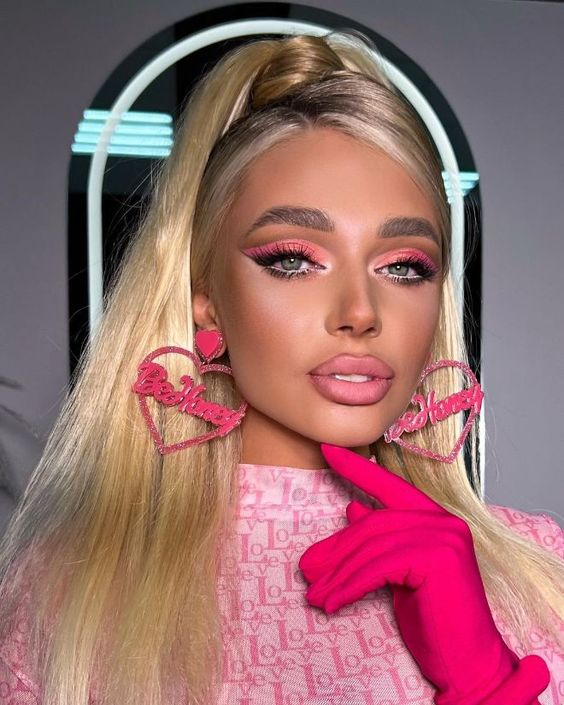 Space Buns.
For a playful and quirky look, try the adorable space buns hairstyle. Divide her hair into two high pigtails and twist each one into a bun, securing them in place with tiny elastics. This fun hairstyle will make your Barbie stand out from the crowd.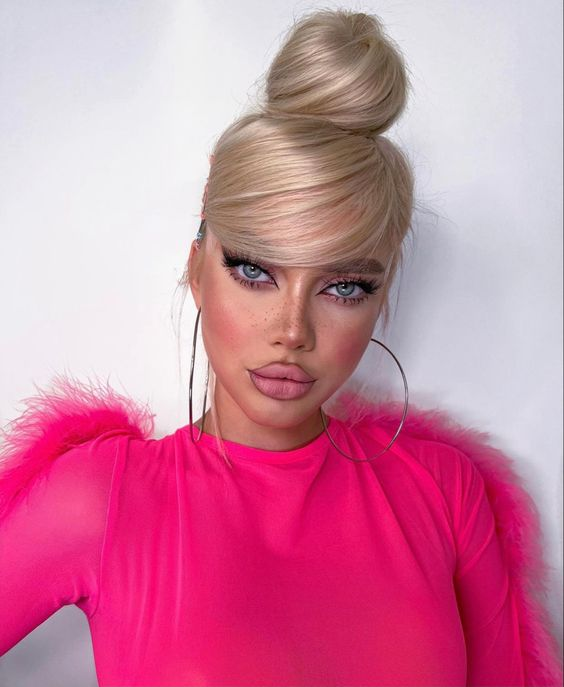 Sleek High Ponytail.
Achieve a polished and modern look with a sleek high ponytail. Comb her hair smoothly towards the crown of her head and secure it with a hairband. Use a flat iron to make her ponytail super sleek and shiny.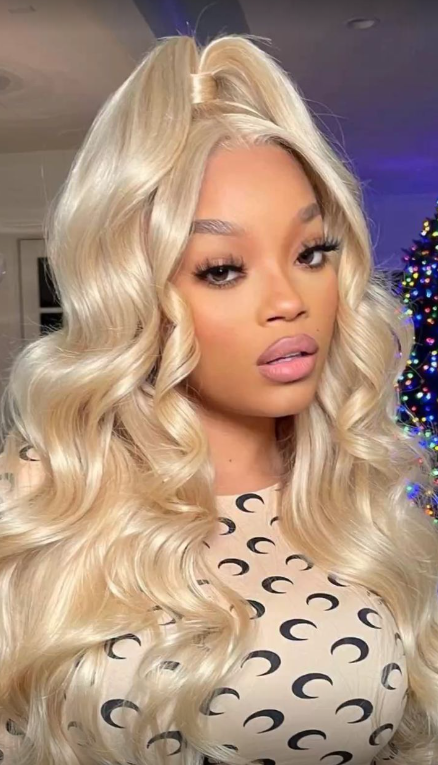 Side-Swept Curls.
Add a touch of glamour to your Barbie with side-swept curls. Use a curling wand to create loose curls, and then sweep them over one shoulder. This romantic hairstyle will make your Barbie look like she's ready for a red-carpet event.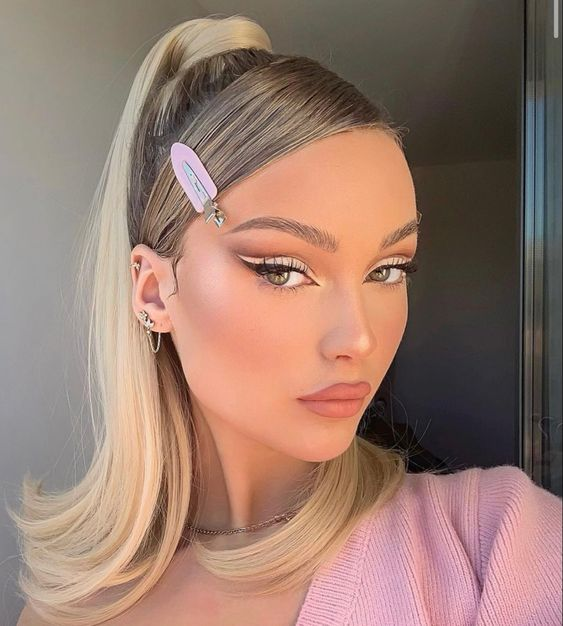 Vintage Pin Curls.
Take your Barbie back in time with vintage pin curls. Create small, tight curls all over her head using a curling iron. Once cooled, remove the curls and set them with bobby pins. After a few hours, release the pins to reveal stunning vintage waves.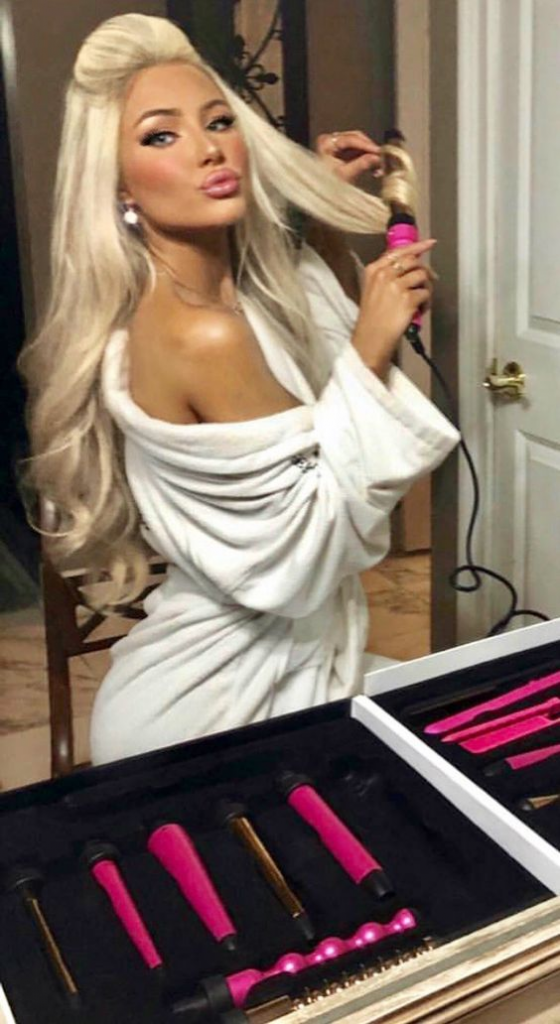 High Fashion Updo.
Give your Barbie a high-fashion makeover with a creative updo. Experiment with various twists, braids, and buns to achieve a unique and avant-garde look that showcases her individual style.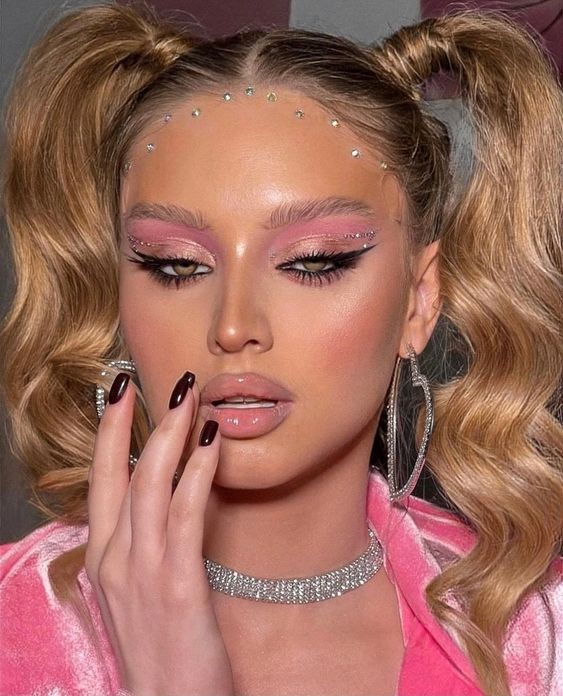 Long and Straight.
Sometimes, simplicity is the key to elegance. Keep your Barbie's hair long and straight for a sleek and effortless appearance that works well with any outfit.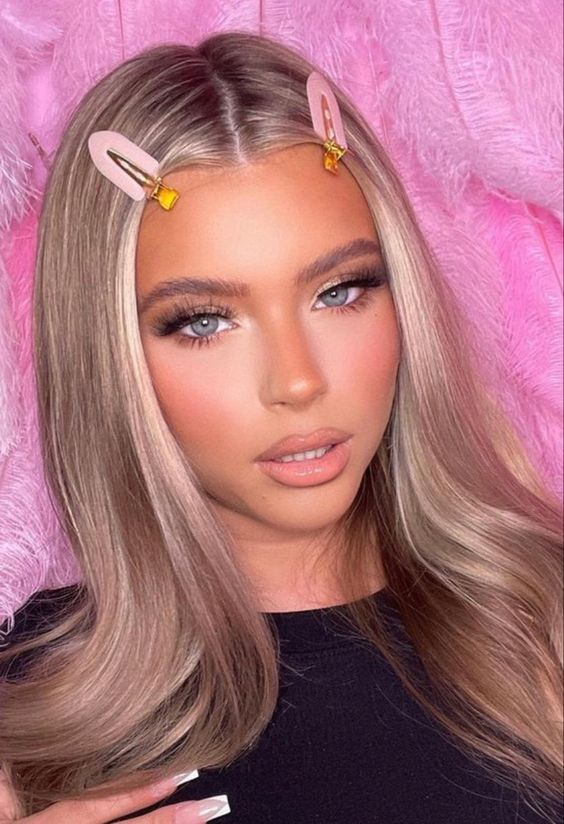 Side-Swept Chignon.
For a refined and graceful look, try the side-swept chignon. Gather her hair to one side and twist it into a bun, securing it with hairpins. The final result is a sophisticated and chic hairstyle that exudes sophistication.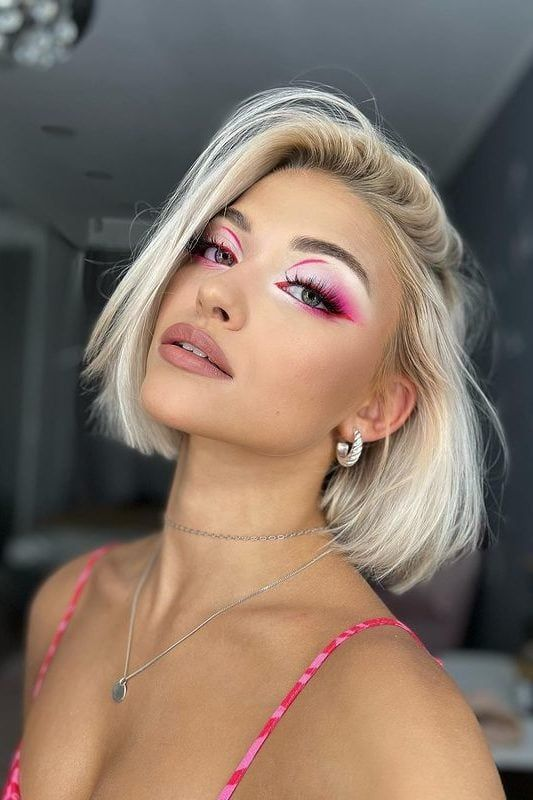 Extra Advice.
Proper Tools and Accessories: Invest in a set of miniature hairbrushes, combs, hairpins, elastics, and hairbands designed for Barbie dolls. Having the right tools will make the styling process much easier and more enjoyable.
Detangling: Before starting any hairstyle, make sure your Barbie's hair is tangle-free. Gently comb through her hair to remove any knots or snarls.
Avoid Heat Damage: If you plan to use a curling iron or flat iron, be cautious not to apply excessive heat to your Barbie's hair, as it may cause damage. Use low heat settings and limit the time the heat is applied.
Water Spritz: When styling your Barbie's hair, a small spray bottle filled with water can be handy. Spritz a little water on her hair to help tame flyaways and make styling more manageable.
Experiment with Accessories: Don't forget to add flair to your Barbie's hairstyle with cute accessories like tiny bows, headbands, clips, or even miniature flowers. These can instantly elevate her look and add a touch of personalization.
Learn Basic Braiding Techniques: Braids are a versatile and classic choice for Barbie hairstyles. Learn how to create different types of braids, such as the traditional three-strand braid, fishtail braid, and French braid, to diversify your styling options.
Get Inspired: Look for hairstyle inspiration online, in magazines, or even on social media platforms like Instagram and Pinterest. There are countless hairstyles out there that you can recreate on your Barbie dolls.
Practice Makes Perfect: Like any skill, Barbie hairstyling improves with practice. Don't be discouraged if your first attempts don't turn out as expected. Keep practicing, and you'll soon become a pro at creating beautiful Barbie hairstyles.
Explore Hair Extensions: If you're feeling adventurous, consider using Barbie hair extensions to add length and volume to her hair. You can find these extensions in various colors and styles to experiment with different looks.
Gentle Handling: Barbie dolls' hair can be delicate, so be gentle when styling or combing. Avoid pulling too hard or using excessive force to prevent damage.
Mix and Match: Don't be afraid to mix and match different hairstyles or elements from various looks. Get creative and combine elements from different hairstyles to create entirely new and unique styles for your Barbie dolls.
Document Your Creations: Keep a record of your favorite Barbie hairstyles by taking pictures or creating a hairstyle journal. This way, you can revisit your favorite looks or track your progress as you develop your hairstyling skills.
You Should Get a Wear & Go Wigs When You Try a Barbie Hairstyles.
Using "wear & go" wigs can be a fantastic idea when experimenting with Barbie hairstyles. These wigs are designed to be easily worn and removed, allowing you to quickly switch between different hairstyles without manipulating your doll's original hair too much. Here's why "wear & go" wigs can be a great addition to your Barbie hairstyling adventures:
Protection: Barbie dolls' hair can be delicate and prone to damage, especially with frequent styling and handling. Wearing a wig can provide an added layer of protection for your doll's original hair, preserving its quality for a longer time.
Versatility: Wigs open up a world of possibilities for hairstyles. With various wigs in different colors, lengths, and styles, you can instantly transform your Barbie doll's appearance to match any outfit or occasion.
Easy and Time-Saving: Applying and removing a wig is quick and straightforward. This allows you to change hairstyles more efficiently, especially if you want to experiment with multiple looks in a short time.
Less Styling Effort: Some hairstyles might require intricate styling that can be time-consuming and challenging to achieve on Barbie's original hair. Wigs eliminate the need for complex styling, as the desired look is already pre-styled in the wig.
Variety: "Wear & go" wigs come in an array of options, from long flowing locks to trendy bobs and everything in between. This variety allows you to explore different hairstyles that might be difficult to achieve with Barbie's natural hair.
No Mess: Styling products like hair gel, hairspray, and curling irons can sometimes leave residue on Barbie's hair. Using wigs reduces the need for these products, keeping your dolls' hair cleaner and easier to maintain.
Easy Swapping: If you have multiple Barbie dolls, you can have fun swapping wigs between them, creating unique looks for each doll and fostering a sense of individuality.
Reusability: "Wear & go" wigs are designed to be durable and reusable. With proper care and storage, they can last for many hairstyling sessions, making them a cost-effective option in the long run.
In Conclusion.
Barbie hairstyles offer an abundance of creativity and fun for doll enthusiasts of all ages. Whether you prefer classic, modern, or avant-garde looks, these 15 stylish and easy Barbie hairstyles are sure to inspire your inner stylist. Experiment with different techniques, accessories, and hair colors to create unique and unforgettable looks that will make your Barbie dolls the talk of the town. So, grab your styling tools and let your imagination run wild – the world of Barbie hairstyling awaits!