And that's okay.
Life is not meant to be lived in a bubble of comparisons with each other.
Life is meant to be enjoyed, not endured, and not waiting for "that day" to finally come.
That day is now. We've all been told that life isn't about the destination, but rather the journey, and the older I get, the more that statement proves to be true within my own life. We may not know what tomorrow holds, but we know Who holds our tomorrow. You may not be where you thought you'd be at this age or at this time in your life. Your journey may not have gone the ways you hoped and dreamed it would.
But you know what? It's all a part of your story.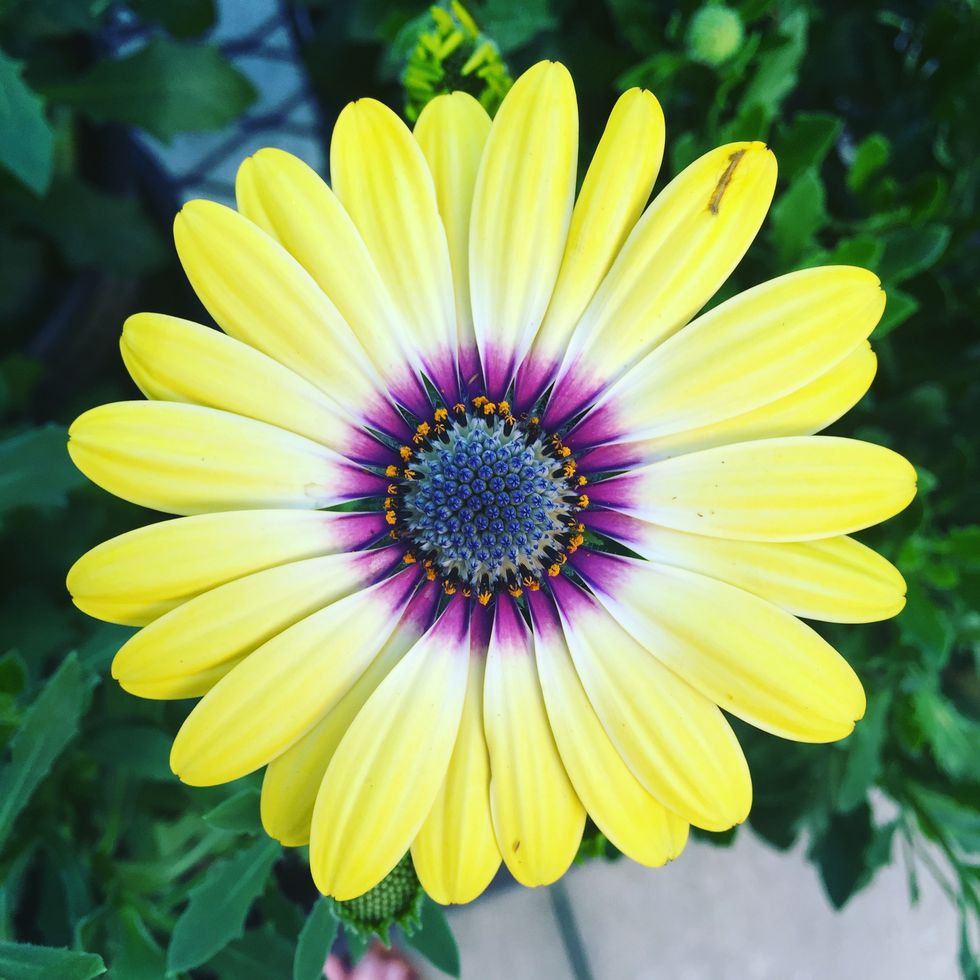 Your life is never going to be perfect, and it's never going to be perfectly together the ways you once thought it would, but rather, life is about piecing together the memories, moments, and people that make up your life. This is where your life reflects hope. This is where your life reflects purpose.
It's okay to not be okay.
That seems to have been the underlying theme for my life last year.
It wasn't okay. I wasn't okay. Every time someone asked me how I was doing, (like we so politely do in the South) I wanted to shout and cry, "Terrible! I'm not okay! I need someone! I need people! I need someone to understand." But instead, I simply answered with a fake smile and replied, "Good, how are you?"
I think so many times, we feel the need to rush through our lives, to hurry and get the degree, to land the career, to get married, to have children, to get into debt up to our eyeballs buying vehicles we can't afford, houses we can't afford to live in, vacations we can't afford to take – but then we want to turn around and blame it all on God when our lives suddenly take a drastic turn, and we begin to realize that our lives have turned out incredibly different from how we planned during those writing "goal" essays we once wrote about in high school.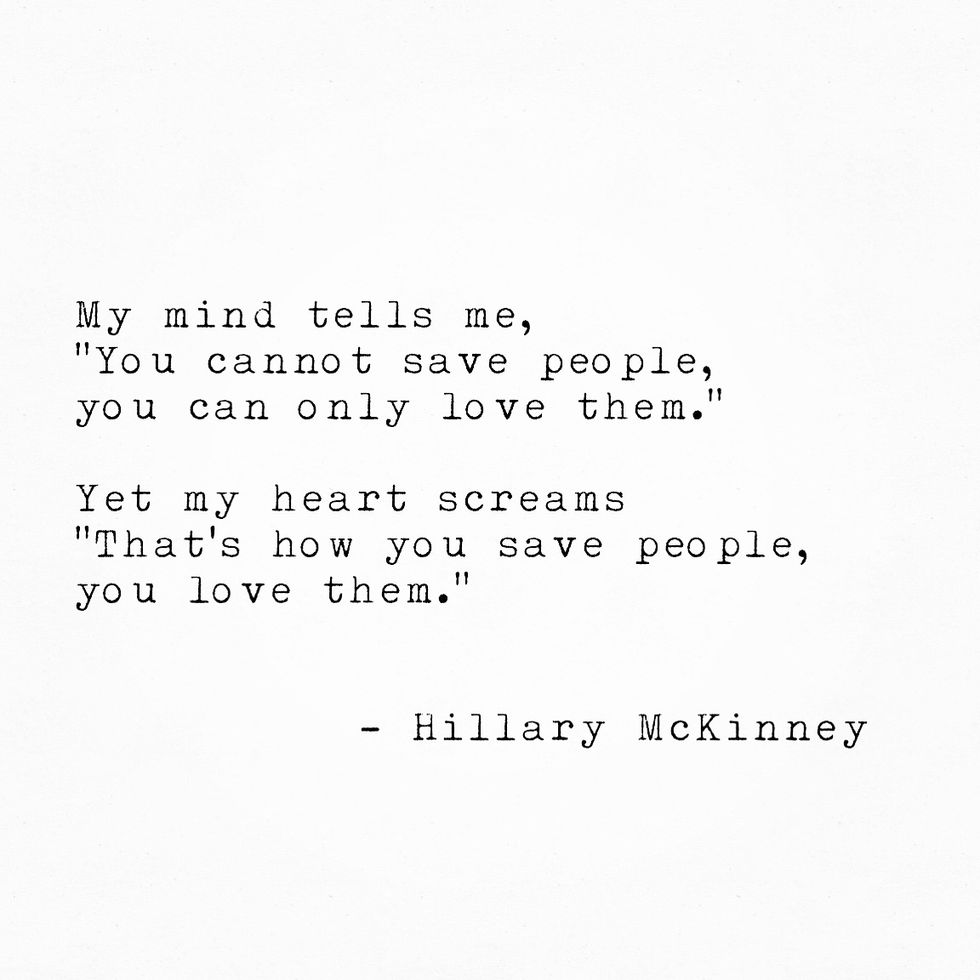 Happiness is never found in a paycheck. Sure, it can buy some nice things, but like a kid on Christmas morning who wakes to find the entire toy store under the tree, the wow factor eventually wears off, and all the child wants is someone to play dolls with her, or play a video game with him. All the child wants is attention and love. We people are the same. Money can buy you temporary happiness for a temporary high. But in the end, money is the only thing that keeps fluctuating within the earth while our bodies return to earth. Please, do not live to work. Money will come, trust me, and as quickly as it comes, it often goes. But the one thing you can be sure of is a good person will always be a good person, and the relationships you have and the ways you treat people will always be a direct result of the life you live. Your life is never going to be together. You're never going to find or have the "perfect person," because perfect people do not exist. What you will find are flawed people, who – no matter what, are worth loving.
Life is too short to not forgive. Life is too beautiful to spend it in bitterness.
So let it go, and live.
Your life is never going to be together. It's okay to be at a job right now that you hate. You're not going to be at that job forever. Remember, it's never too late, and you're never too old to dream a new dream – or to go out and fulfill it. The Bible says, "Without a vision, the people perish" (Proverbs 29:11). It's true. If you don't dream and have visions for your future, your hopes of a better life will diminish around you. God has created you for so much more than just existing. You weren't born to just "exist." You were born with a God-given purpose and a part of the story of God and all of us.
Your life has meaning and value. You are never worthless. You were born here and now for a reason. And even though it may be hard to understand that reason on the days when we feel completely hopeless and devastated, it's at your lowest that God's power is made perfect in you, and you have to get up and keep going. It gets better. You're never going to have your life together, but you can enjoy the glimpses of life around you while you work toward being who God has created you to be.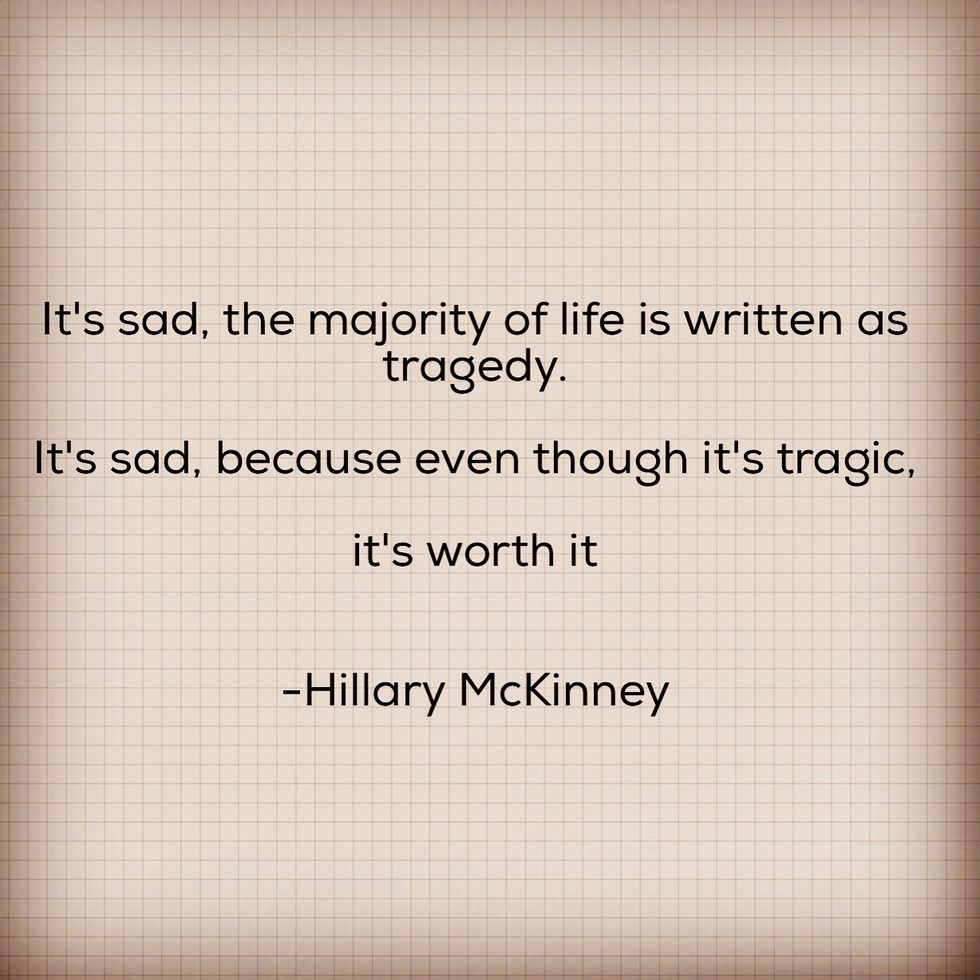 When or if you die, there will be written on your tombstone the year you were born and the year you died. Between those two years, there will be a dash. That will represent your entire life. Everything. Every single thing. Your entire life will be summed up in a dash on a tombstone. So, what do you want your dash to represent? Do you want it to symbolize a life that kept trying to be perfect while missing the life happening around them? Or, do you want it to represent your life as you lived it, while running your race and finishing strong at the end?
You're never going to have your life together. But you do have you life.
And life is more than the day you were born or the day you will die …
Life is about the amount of living you do with your days.
Life is about loving the people who seem loveless.
Life is about loving your neighbor as yourself.
Life is about loving your enemy and choosing to forgive.
Life is about the little things, because the little things build up to the bigger things.
Life is learning to be thankful with your little, so that you may know how to be thankful with a lot.
Life is about seeing the beauty, while the world sees it as a mess.
You're never going to have your life together. But you do have your life.
And the life that you have, and the life of the One Who created you, is greater than any problem you may be facing.