As a student at the University of Wisconsin-Madison who is from either the east or west coast, or honestly anywhere other than the Midwest, we often get asked the question "why Wisconsin?" For most people not from the Midwest, when we mention that we go to the University of Wisconsin-Madison, we all get that same confused look. As if the person we are talking to has never heard of the state of Wisconsin and finds it random and strange that we have chosen to attend this University. However, for anyone who attends the University of Wisconsin, it is clearly obvious why we are here and we have no doubts about it.
For starters, The University of Wisconsin is one of the top public national universities in the United States according to both "Forbes" and the "U.S. News," as both have the University of Wisconsin ranked as number 10. The University itself is extremely well known and successful. As a student here, I feel that I am surrounded by intelligent people who all strive to work hard and succeed. Academics are obviously a huge factor when it comes to applying to colleges, and public universities should never be ruled out. As a student at the University of Wisconsin-Madison, I know that I am receiving a good education and will hopefully be extremely successful in my future. In addition, the alumni program at the University is extremely strong and which adds to the amazing aura that one may feel when stepping foot on this campus. It says so much about a school when you are at an interview, or walking down the street in New York wearing a badgers shirt and someone says, "Go Wisco!" On top of that, not only do we know how to work hard, but we also know how to reward ourselves for our hard work. This year, according to "The Huffington Post," the University of Wisconsin-Madison was ranked the number 1 party school the U.S. Clearly we know how to balance work and play; it's called Madtown for a reason.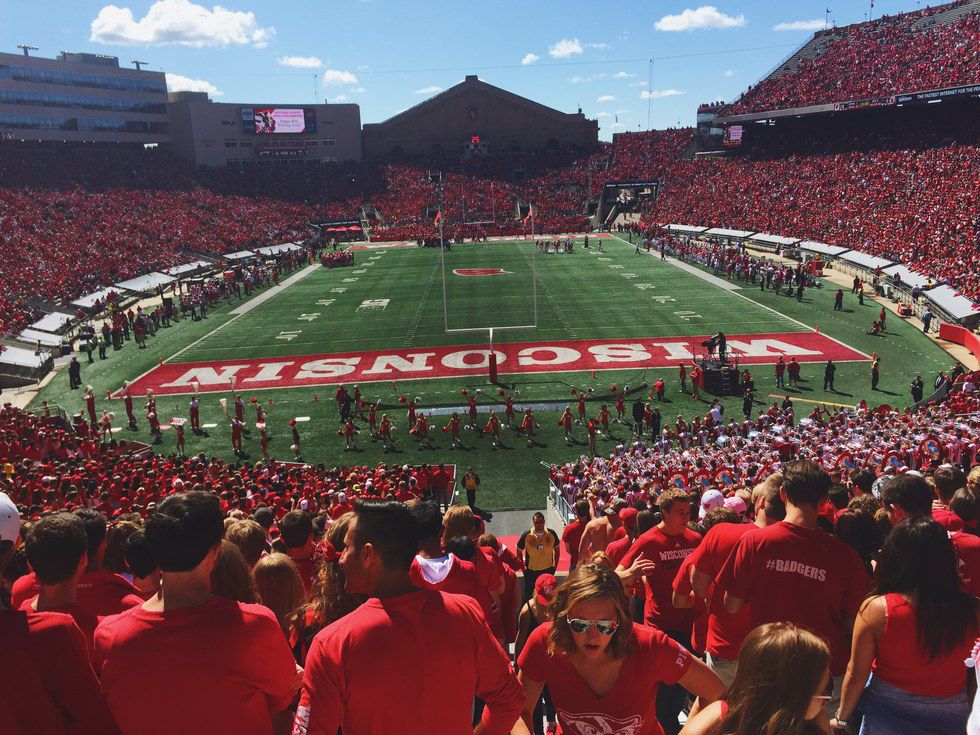 School spirit is another huge factor for many people when applying to colleges. Personally, I wanted to attend a University that had a strong sense school pride and spirit. I wanted the "rah-rah" big ten football school, and that is exactly what I got. When stepping foot on campus, or even in the airport in Madison, the school spirit can already be felt. There is nothing like a saturday during football season, waking up to the sound of Jump Around, walking around Madison and seeing everyone decked out in the vibrant cardinal red and crisp white, with paint and stickers on their faces cheering and smiling down State Street. When I stepped foot on campus for the first time my senior year of high school I immediately got "that feeling" that everyone talks about. The feeling you get when you know that this is it, this is where you want to spend the next four years of your life, and even more if you could. Gamedays are the best of days in Wisconsin for sure. Your biggest worries on a Friday night become picking out the cutest most spirited outfit for the tailgate the next morning. Tailgates at the University of Wisconsin are like none other. Every tailgate is better than the next, louder than the next, and crazier than the next. Getting showered in beer, and screaming and dancing at the top of your lungs drunk at 8:00 in the morning is as thrilling as it sounds.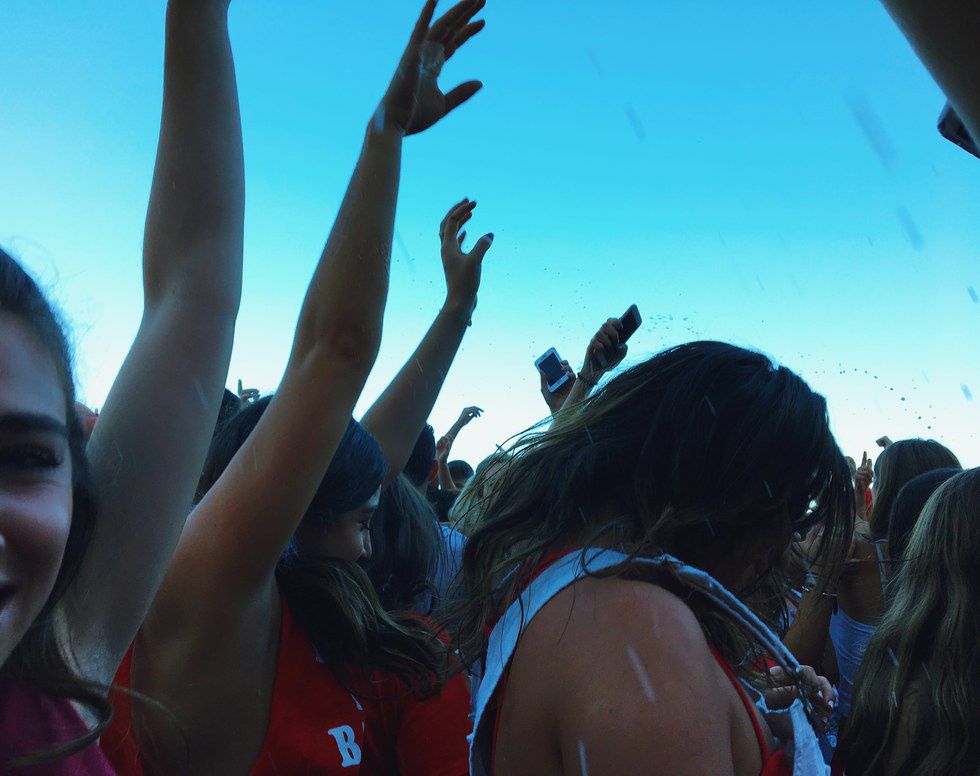 Hopping around from frat to frat, and then ending up at the KK eating french fries and a grilled cheese sums up a perfect Saturday game day. Oh, and don't forget going to the game of course. I have never wanted to hear someone scream "eat shit!" or "fuck you!" more in my entire life. And watching a mascot do pushups has never been so entertaining. Third quarter is always where it's at though, when the entire school and large chunk of Madison is literally jumping around. Jumping around in the bleachers, screaming at the top of my lungs, feeling the ground beneath me shake, along with the rest of Madison, Wisconsin literally gives me the chills. There is honestly no better feeling.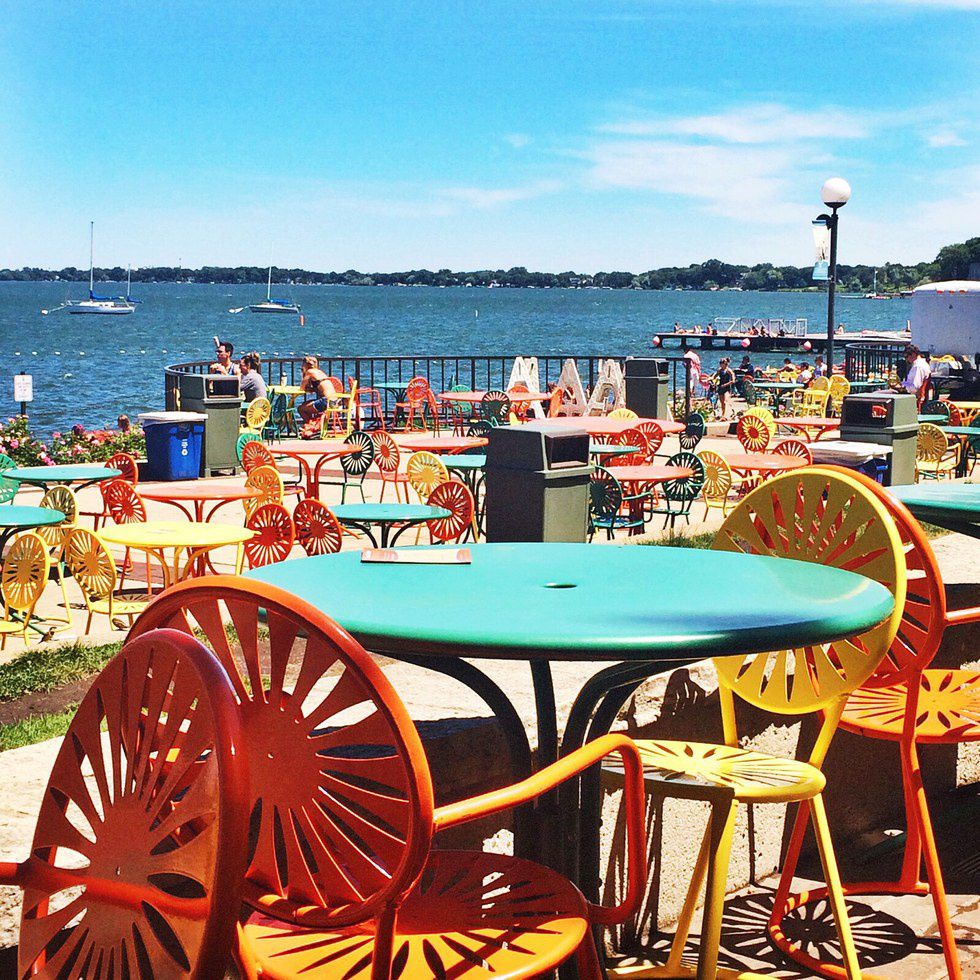 Along with the spirit and aura that can be felt in Madison, the campus itself is everything you could ever want, city and rural. I live right outside New York City, and although nothing may compare to that, I love living in the suburbs of New York and having the grassland and rural feel, but also being able to take a train into the city whenever I want. Madison offers me just that and more, without even having to take a train! Parts of the campus feel completely like a city, state street and the Capitol often feel very city-like.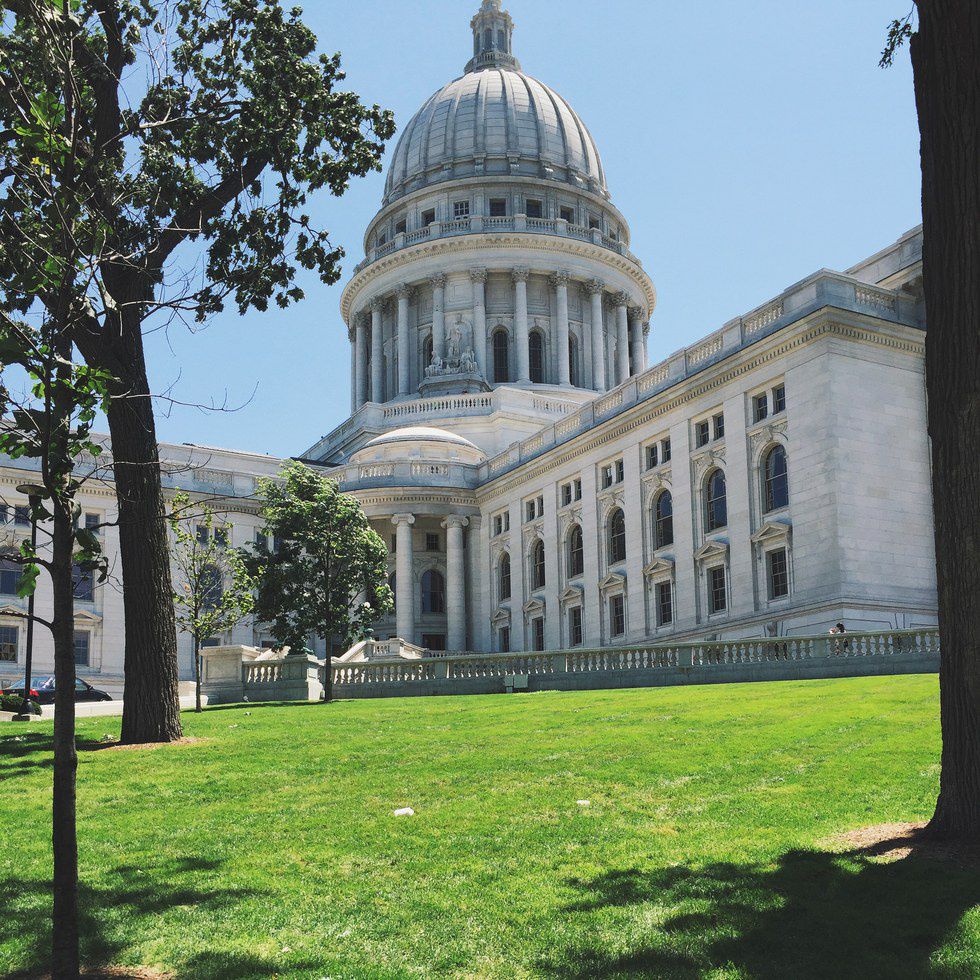 However, whenever I don't want to be in the city, I can walk right over to the Memorial Union Terrace and eat ice cream and sit by the lake, tan, or even go paddle boarding. Or I can go for a run on the lakeshore path to picnic point or get food from the food carts and sit outside on Bascom Hill enjoying the outdoors. And Saturday mornings aren't just for game days, they're also for the food market. Walking around the capitol trying fresh fruits and vegetables, or buying baked goods and cheesy bread to share with your friends and family are always fun things to do on a Saturday in the fall. The fresh market and food leads to some amazing food and restaurants in Madison. Again, coming from Westchester, New York, I have tasted some delicious food, and eaten at amazing restaurants. However for me, nothing compares to the restaurants and food in Madison. Everything is extremely fresh and homemade. All of the dairy, poultry, meat, fruits and vegetables are extremely natural. Each of the restaurants are clean and deliver amazing food, and there are a ton of different places to eat at.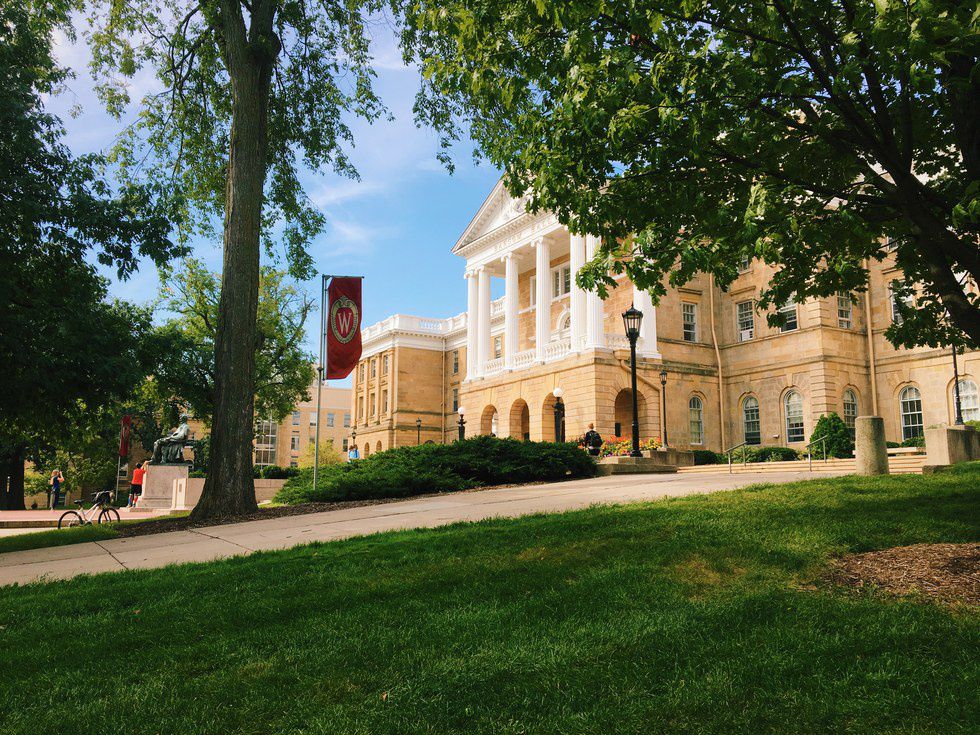 For anyone who attends the University of Wisconsin-Madison it is obvious why we go here. Deciding to attend this University is one of the best decisions I have made, and I cannot wait to spend another three more years here, I only wish I could spend more than that! Madtown is everything I could have ever imagined, and lives up to everything people say. On, Wisconsin!