In an election that features two of the most disliked candidates in history, a third-party candidate is bound to sneak through the cracks. Disenfranchised Republicans and Independents have begun looking elsewhere, mainly towards Gary Johnson. Meanwhile, Jill Stein has been gaining support from progressives and environmentalists, due to Clinton's sketchy record with Wall Street and the fossil fuel Industry.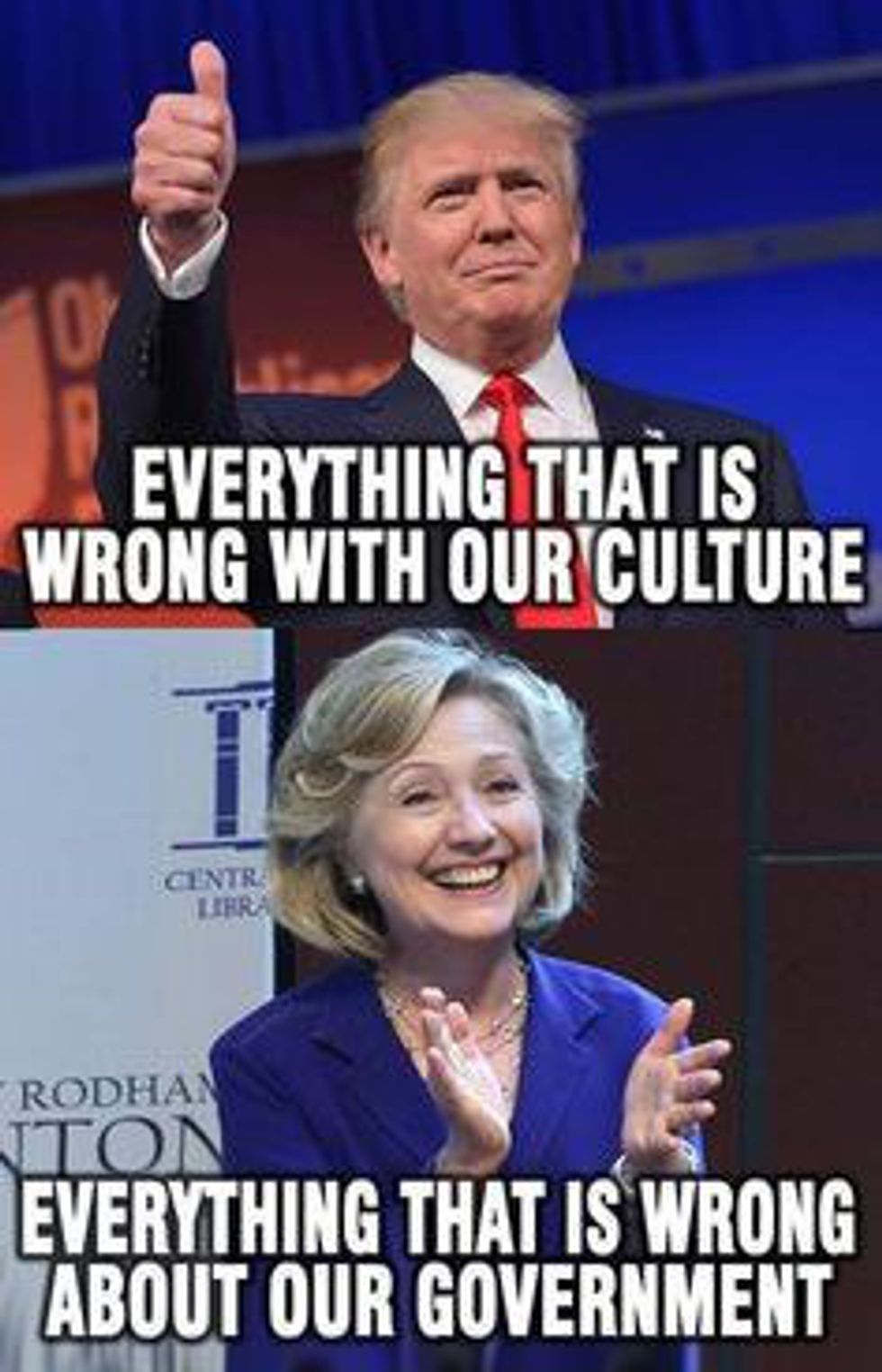 Now I will not dangle false hope in front of your eyes by saying that a third-party candidate will win indefinitely; our primitive political system is not there yet. But, voting for a third-party candidate will still serve an important purpose, especially in this election. If Johnson or Stein receive at least 5% of the popular vote, then their political party will obtain $10 million dollars of federal funding in the 2020 election, which will go to their future nominee. This would help a future presidential nominee from a third party give themselves more exposure by helping provide the funds needed for commercials and advertisements.
However, the 5% popular vote rule is not the only thing at stake here. The electoral vote could be affected if one of the third-party candidates wins the popular vote in one of the states. Evan McMullin, for example, has come out of nowhere and has actually taken a lead on the presidential polls in Utah. There's also a slight chance of a similar phenomenon happening in New Mexico, where Gary Johnson was a governor for eight years. Another state to keep in mind is Vermont, where the 'Bernie or Bust' movement began, and could end up turning to Jill Stein. If one of these three states ends up being won by Johnson, Stein, or McMullin, it could prevent both Trump and Clinton from reaching the 270 delegates that are needed to win.
Logically speaking, Gary Johnson is the third-party candidate that is most likely to reach 5% of the popular vote, although Jill Stein might not be too far behind, especially after Ron Paul credited her on her foreign policy plan. Evan McMullin might not have much momentum nationally, but his influence over Utah's voters could put a dent in the electoral system and prevent Trump or Clinton from winning Utah.
Johnson, Stein, and McMullin still might have some flaws, but one thing all three of them can say is that they are not under investigation by the FBI, nor are any of them facing possible charges for raping a 13-year old girl.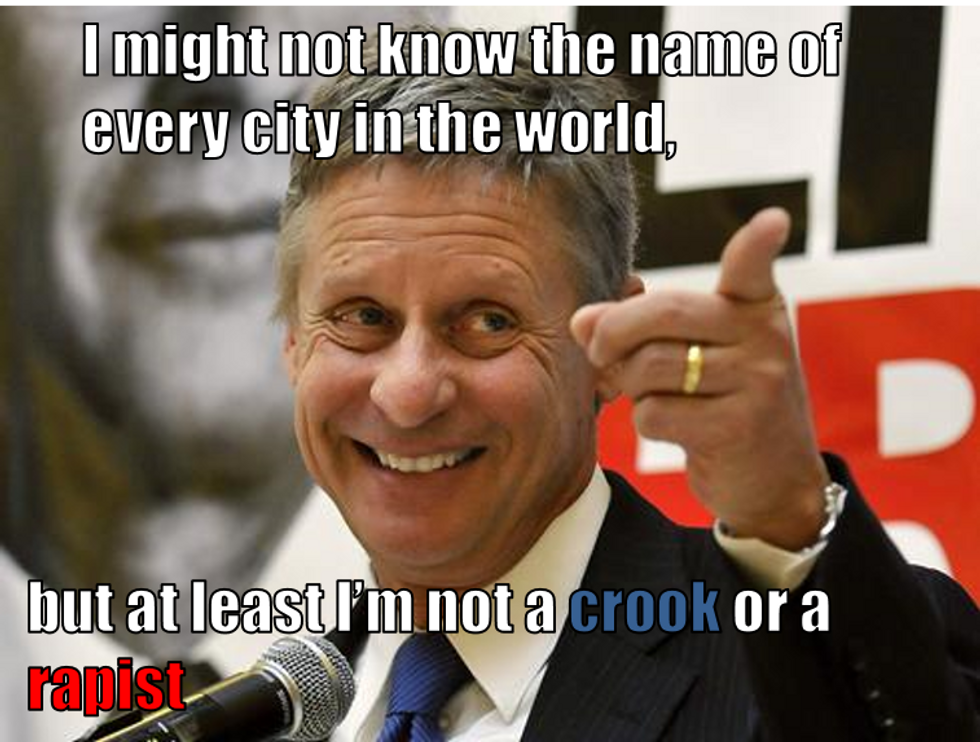 So, if you're feeling stuck in the middle between Trump and Clinton, keep in mind that a protest vote will not be a wasted vote in this election.