So at least one of the college stereotypes is true: I'm sitting here on a typical Saturday night, eating ramen and wondering where on earth my healthy, balanced diet went since beginning my undergraduate career a few months ago. You see, I'm a total food nerd. It's an incredibly complex and constantly evolving art, which has a fundamental connection to each and every one of us. I read books, watch all sorts of film, and study everything from recipes to technique. I even wrote my entire Common Application personal statement on being in the kitchen.
Truly, if this medical school thing gets derailed, you'll probably be able to find me in a restaurant. However, that entire pursuit has gotten both a little difficult and sidetracked now that I've gotten to college. Despite having access to a community kitchen, finding the time to begin making some of my own meals amongst homework, a job, and general adjustment to life at UChicago has fallen incredibly low on my priority list. And, I know many of us face a similar struggle, be it difficulty with finding resources, energy, or just time. So, by writing this I hope to remind myself why it's worth returning to my passion and to hopefully give a little more incentive to making cooking and eating well a part of your life.
First off, it tends to be healthier for you. This one might be kind of a given, but it's truly worth noting. As someone who buys a lot of food on the go now, I don't even want to think about all the unnecessary and artificial things I'm putting in my body. And, as a poor college student, I know I can't exactly afford healthy pre-made meals from Whole Foods. Cooking your own food gives you control over what you're putting in your body, because it's you that ends up putting the ingredients on the cutting board and in the pan.
Now, my rebuttal to the "I can't cook" argument. Cooking is an art and a skill, just like anything else, but I think it's easier to learn than people think. It can be intimidating if you haven't had any experience with it before: where do you even begin? Here are my tips:
1. Find quality recipes.
I recommend going online, and looking for ones that have plenty of good reviews on well-curated websites like Food Network. Branching out and trying different things outside of that world can be great, but it's easiest to start out in the land of vetted and expert-approved recipes.
2. Do some extra research.
A simple list of ingredients and barebones instructions can be difficult to start with. Something that helped me a lot starting out was watching a lot of videos, since I tend to learn by mimicking what I see others do.
3. Practice.
Yeah, it's a given. Promise it's for a reason.
Lastly, it never gets boring. Mastering spaghetti and meatballs can lead to more sophisticated dishes like filet mignon with a flamed Cognac cream sauce, which can lead to experimentation and creation of your own new dishes, which can lead to, well, this: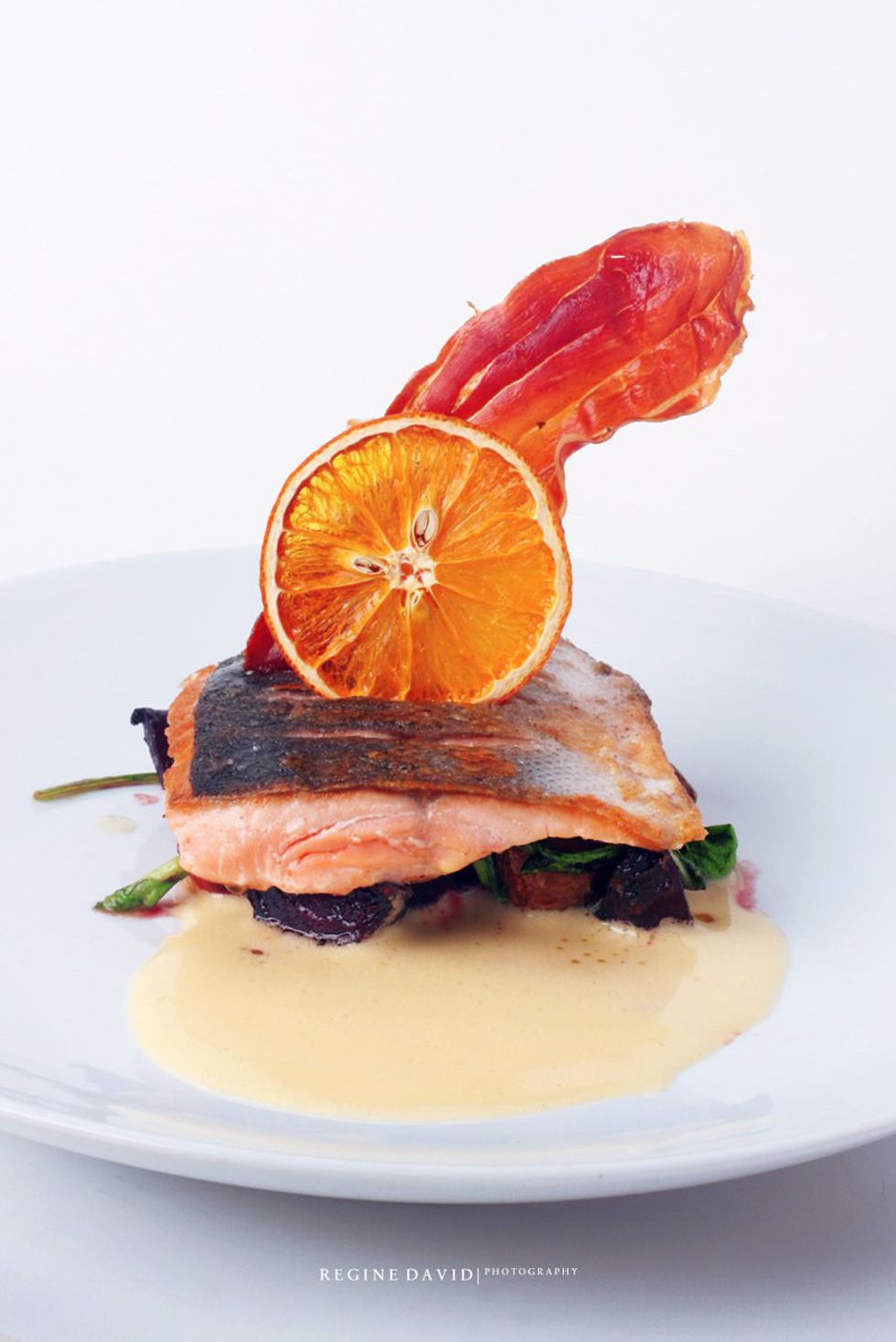 The sky's truly the limit.
So get out there and cook!