As someone who is constantly single, it is good to have a close relationship with a couple. It makes you understand the standards you want to have in your own relationship. Personally, I believe I am an emotional person who also is pretty in tuned with what is happening to the people I care most about. But in my long-term career as being the third wheel I have come across some thoughts that I am wanting to share.
I cannot go days without hearing from one of them. Whether it be a rant or a simple meme. I love these two just the way they are. The 'Goofballs' are not your average couple. They are better, more genuine and an example of adornment for the other.
To me, I never felt like I was actually third wheeling them. I was always included in what they wanted to do and I appreciate them all the time. They are fun-loving and inclusive to anyone that is around them. The first couple of times I saw them together, I was not even sure that they were dating. When I think of the two of them, I think of friendship, they are friends first and THAT is how I think a relationship should be built off of. They always check in on one another but they do not hover or crowd the other.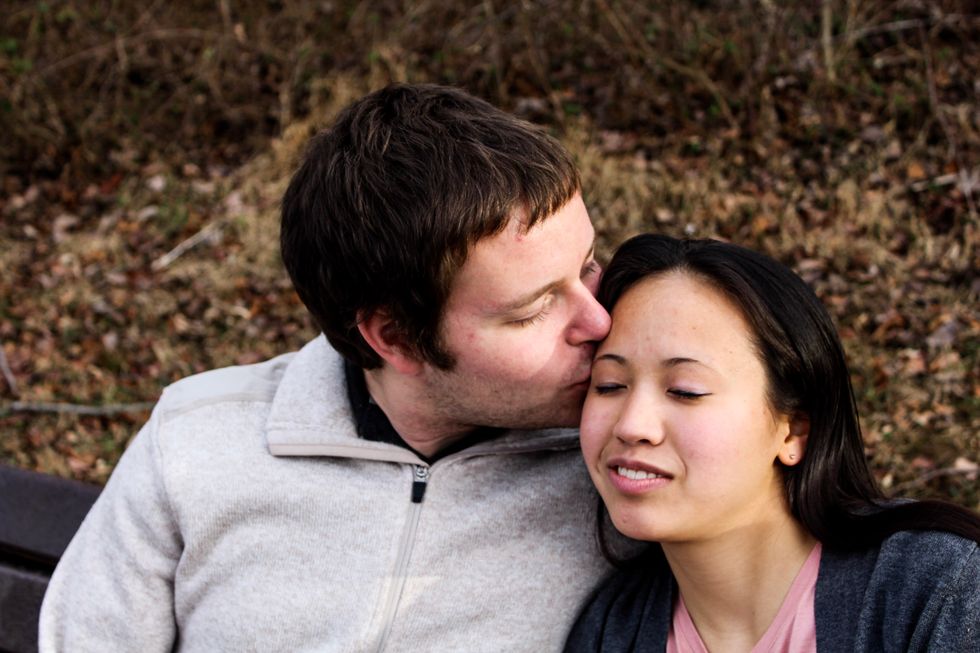 The 'Goofballs' are a couple that I hope everyone has in their lives, because they are truly amazing. They are the kind of couple who you can hang out with one or the other or both and it does not feel like either one is lacking without the other. They argue, a lot, but you can tell it is out of love, not hate. They support each other and whatever the other is doing, and they even get dressed up if they need to. (neither of them like dressing up for anything)
Mrs. Goofball would probably describe her Mister as "One of a Kind" and I completely agree. They can be serious but know when to have fun and I admire that about them. They are both independent people and know when to stand alone and when to stand together. Watching them grow together and them improving each other is a real blessing.
The two are adventurous and make memories as they go along; which I am happy to have been apart of some of the memories. I see a happy and wild future for them both and I cannot wait to continue to be the extra wheel to their relationship.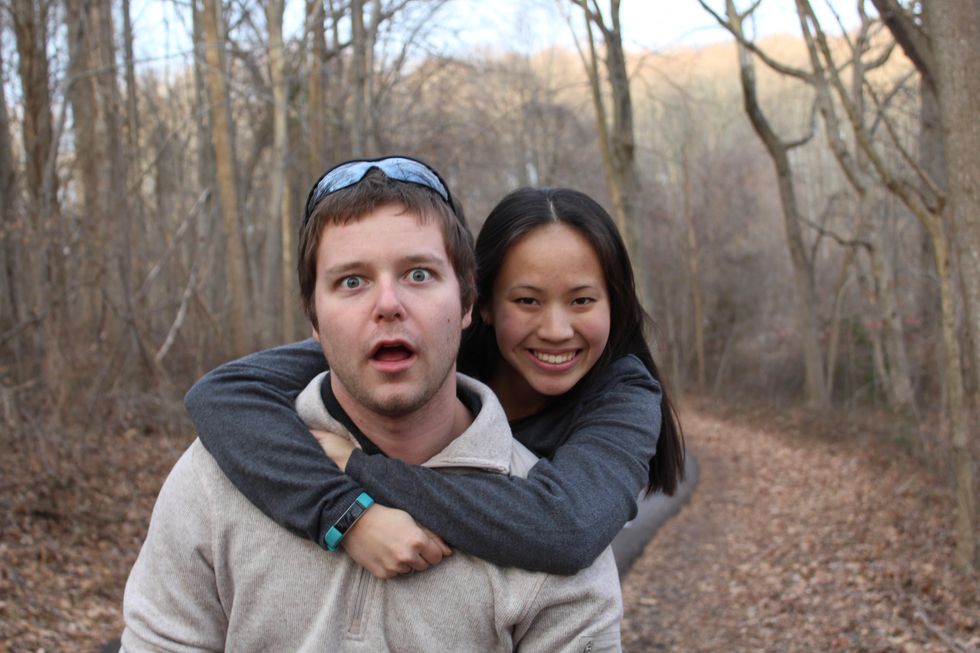 Find that kind of couple.
The kind of friends who will not leave you simply because they are in a relationship. Instead the relationship empowers everyone around them. Looking back, I cannot fully think of my college life without the two of them in it.
So thank you to the Goofballs, thanks for taking me under your wing. Bringing me on your adventures, meeting new people and creating laughs along the way. I hope you have learn something from me as I have learn many things from the both of you. Including finding my voice.