Being drafted in 2011 to the Atlanta Falcons from the University of Alabama, a lot is expected from Julio Jones. With his superb athletic ability, speed and extreme willpower to win the game, Jones has so much ahead of him in his nxt few years of his career.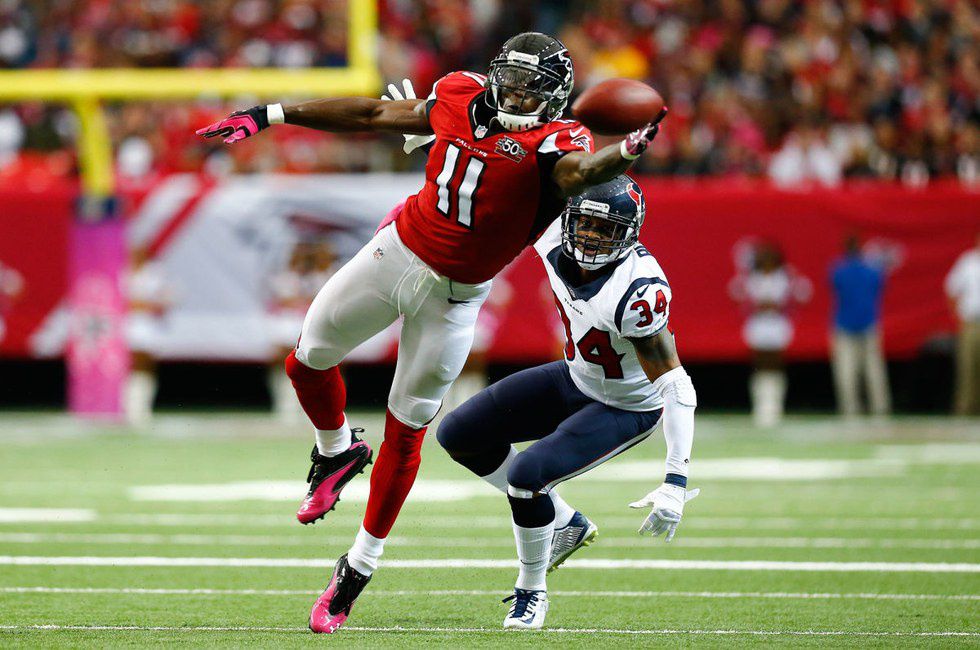 Jones has reached a career high of 1,871 receiving yards, coming extremely close to 2,000 receiving yards. Reaching a career high of 2,000 receiving yards is a milestone that has not been achieved by anyone in the NFL.
However, many critics believe that this will not benefit the team as a whole and will only be a personal milestone for Jones. It is believed that this milestone will not benefit the team concerning wins and losses, but will only help Jones become an even bigger star in the NFL. Although this is not a bad thing, it is not a good thing either.
Kyle Shanahan, offensive coordinator for the Atlanta Falcons describes this situation as something that should be "spread around a little bit more balanced."
Many fans of the alcons disagree with this allegation, seeing that since Jones has been drafted in 2011, the Falcons have changed tremendously with the new vision, new players and even some new staff. Jones will still have the same focus in mind, to be a team player and to help bring his team to the playoffs in the 2016-2017 season. This will be one of the many other things on his list to accomplish this next season, but this is on a more personal level.
Nothing is impossible, but will definitely be difficult. Shanahan also states, "But if we were committed to get him 2,000 yards, I mean, Julio can do that. That isn't necessarily a good thing, though, when it comes to wins and losses." The main goal of the staff of the team is to bring the Falcons up together, and on an individual basis later.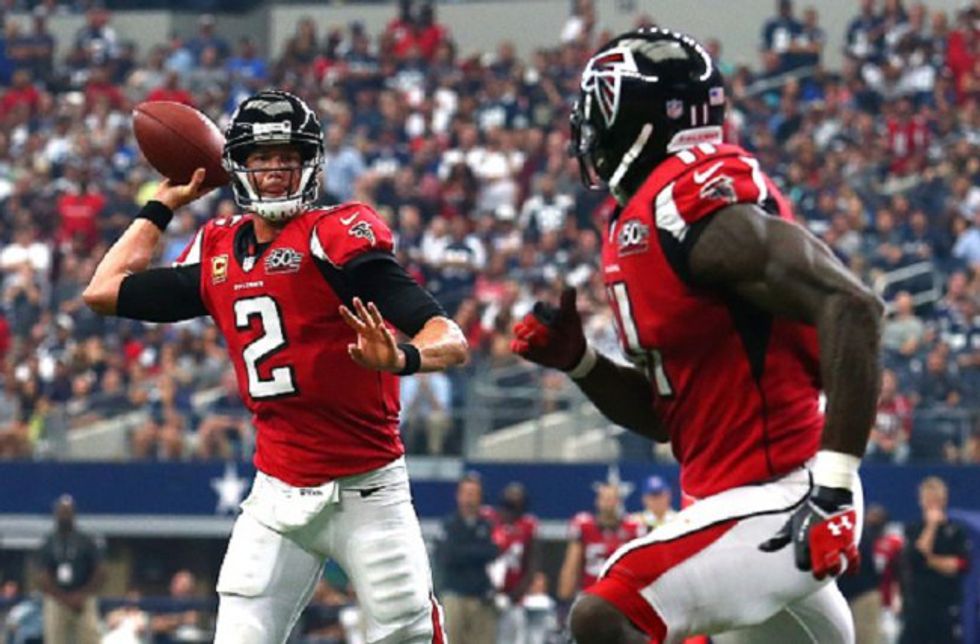 "He's a stud and is capable of making so many plays that if it were to happen it'd be awesome." Atlanta Falcons Quarterback Matt Ryan says about his teammate Jones. Jones will always have the support of his teammates and fans, and without a doubt anything can be done with their support and reassurance.
[rebelmouse-proxy-image https://media.rbl.ms/image?u=%2Ffiles%2F2016%2F07%2F17%2F636043452595227357-457892727_6360434432758196611100569176_giphy.gif&ho=https%3A%2F%2Faz616578.vo.msecnd.net&s=872&h=e41af9a37d53bd3de50c8f1a61e4ed52ac6cfc5453a66a2c7182eaf6383ab7c3&size=980x&c=3910680241 crop_info="%7B%22image%22%3A%20%22https%3A//media.rbl.ms/image%3Fu%3D%252Ffiles%252F2016%252F07%252F17%252F636043452595227357-457892727_6360434432758196611100569176_giphy.gif%26ho%3Dhttps%253A%252F%252Faz616578.vo.msecnd.net%26s%3D872%26h%3De41af9a37d53bd3de50c8f1a61e4ed52ac6cfc5453a66a2c7182eaf6383ab7c3%26size%3D980x%26c%3D3910680241%22%7D" expand=1]
The talent of three-time pro bowler Julio Jones is completely indescribable. With this new achievement and milestone this will put Jones at a completely different level in the league.