The University of Alabama is well known for its many successful sports programs. From our 16-time National Championship winning football team to our very successful softball team, to the sports teams that get less glory than the others, one thing that many people forget is that our athletes are also college students. As a non-athlete, I can't even imagine having the crazy schedule that athletes do. From balancing early or late night practices, with classes and study hall it's hard to imagine having any free time.
As I was so interested in the lives of student-athletes, I interviewed a few to get a better sense of their average day.
Charlie Corbett - Alabama Hockey Bailey Green – Women's Club Lacrosse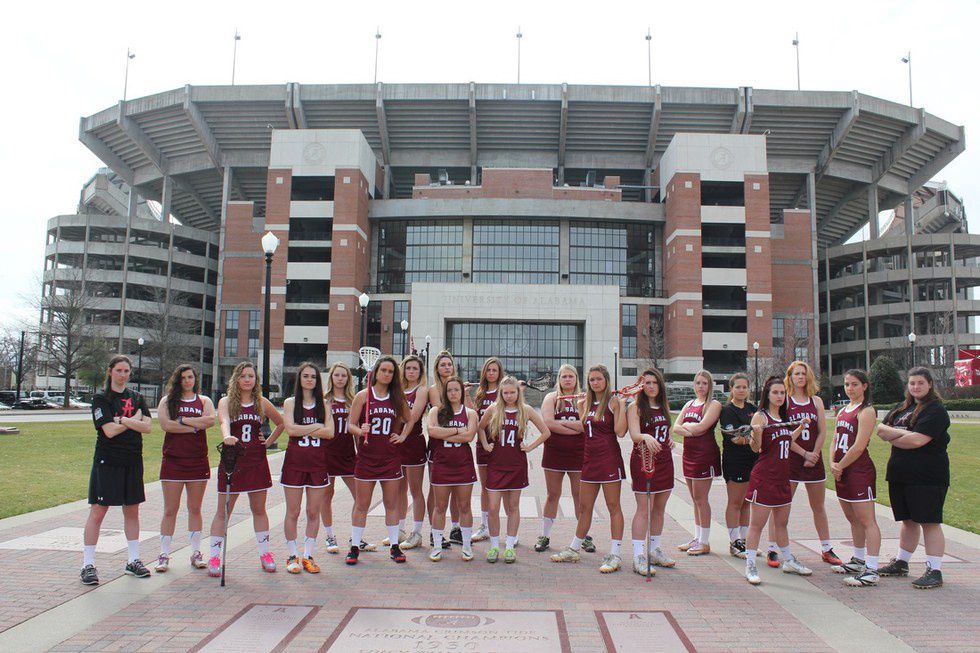 Bailey is #14 in the middle.
Margy McCarthy – Women's Swimming and Diving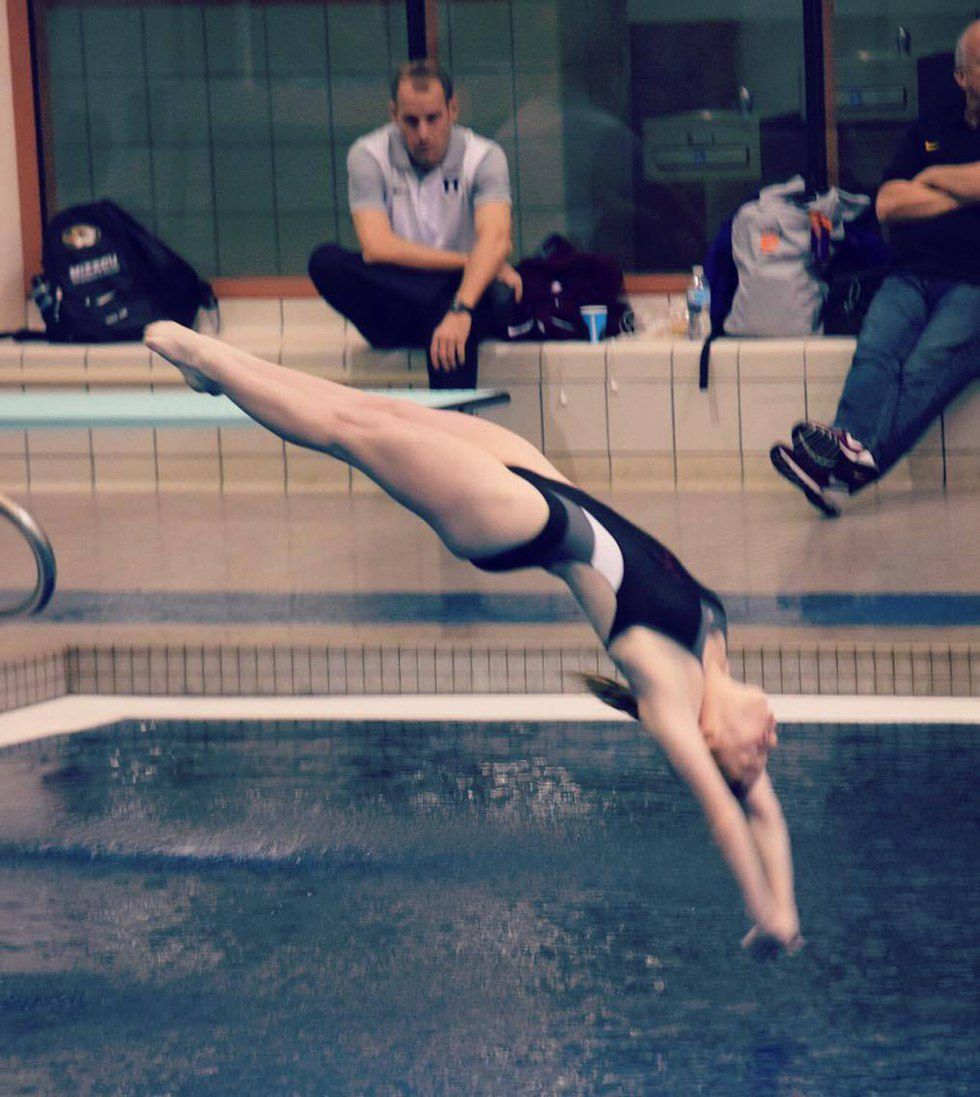 Can you describe, in detail, what a typical day consists of? (Practice schedule, how you work in classes, etc.)
CC: "Typically a day would start with waking up to eat some breakfast then go to class somewhere during the day (depending on when your classes are) find a time to work out and do homework then once we're done with classes later on in the day, around 7 p.m. we leave for the rink. It's about a 45-55 minute drive to the rink, but we practice from 8:30 to 10 p.m. and then come home around 11:15-11:30 p.m."
BG: "I take classes earlier in the day to make room for practice. We practice Monday and Wednesday from 6-8 p.m. and Thursday from 8-10 p.m. Thursdays are tricky for me because I get out of class at 6:15 and have to be ready for practice by 7:40, so it's hard to fit dinner and homework in there."
MM: "Monday, Wednesday and Friday — wake up around 6:30 a.m. brush my teeth, get dressed and head to the pool for morning practice which is usually at 7 a.m. The team usually does a bit of dry land work, which consists of flips, running, abs, belt work, trampoline work and board work. It usually takes around 30-40 minutes. After, we head to the pool. The workouts in the morning typically go from 7-8:30/9 a.m. After I head back to my dorm where I shower, eat breakfast and then head to class at 10. All of my classes finish at 11:50 or 12:15 so after class I go back to my dorm to either take a nap or do my homework. Then around 1:40 p.m. I walk to the pool for practice, which starts at 2 p.m. Our dry land is usually similar to the mornings taking around 30-40 minutes each. The water workout is heavier than the morning simply because we have more time. When we get done varies between all of us divers. The teachers are usually flexible with our schedule and we have tutors that are always willing to help us."
What is your favorite part about being a student-athlete?
CC: "My favorite part about being a student-athlete is the interaction and opportunity to meet new people."
BG: "I love being involved in something on campus. Having a uniform that says Alabama on it really makes me feel like I'm connected to the university, and I proudly represent it. My two best friends that I've made here are teammates and that's pretty cool."
MM: "My favorite part about being a student-athlete is that I get to meet so many other athletes and be surrounded with some of the top athletes in the country. Alabama sports are so good. I always meet new people and it's awesome seeing how their sport works and seeing how much they love doing what they do."
What do you think is the biggest challenge about being a student-athlete?
CC: "The biggest challenge of being a student-athlete is definitely making sure you don't fall behind on your school work. It is taking time out of your day to make sure that your school work stays up to date."
BG: "The biggest challenge about being a student-athlete is definitely time management. You sacrifice a lot of free time and weekends for practice and tournaments. Balancing school, a sport, adult life and sometimes a job or sorority or fraternity while trying to find time to relax can get overwhelming."
MM: "The biggest challenge I would say is the time commitment. All of us spend so much time inside our sport that it definitely gets challenging trying to do homework and study. Although teachers are flexible trying to fit everything in, it is so hard."
What made you choose Alabama? Was it for your sport or your love for the school?
CC: "I chose Alabama for the love of the school as well as the hockey team. It gives me a chance to study at a highly-ranked school all while playing a sport that I love."
BG: "I chose Alabama for the university itself, but was already hoping to join the lacrosse program. A girl from my high school was already down here on the team, so I really looked forward to it, but it was definitely not the reason I came here."
MM: "I chose Alabama because the coach is great and the team is even better. The divers are so cool and were so welcoming when I first came here. The team atmosphere is incredible and I'm glad to say I'm a part of a team here."
As you can tell, being a student-athlete at the University of Alabama can be quite the balancing act!