Somehow, we're here. After seven weeks of fighting to have Houston in my top five, I'm at a point where I have to let it go. In the words of the legendary, Herm Edwards, they are who we thought they were, a non Power Six team that will stumble and falter at times to lesser competition. Sure, they didn't lose, but they came darn close. Not to mention, Clemson almost loss and Ohio State nearly fell in overtime. Somehow we're headed into week eight and I'm left having to acknowledge that Alabama has been the most consistent team of the first half of the season. Thanks, guys. Anyways, here are my Power Rankings for this week.
1. The Alabama Crimson Tide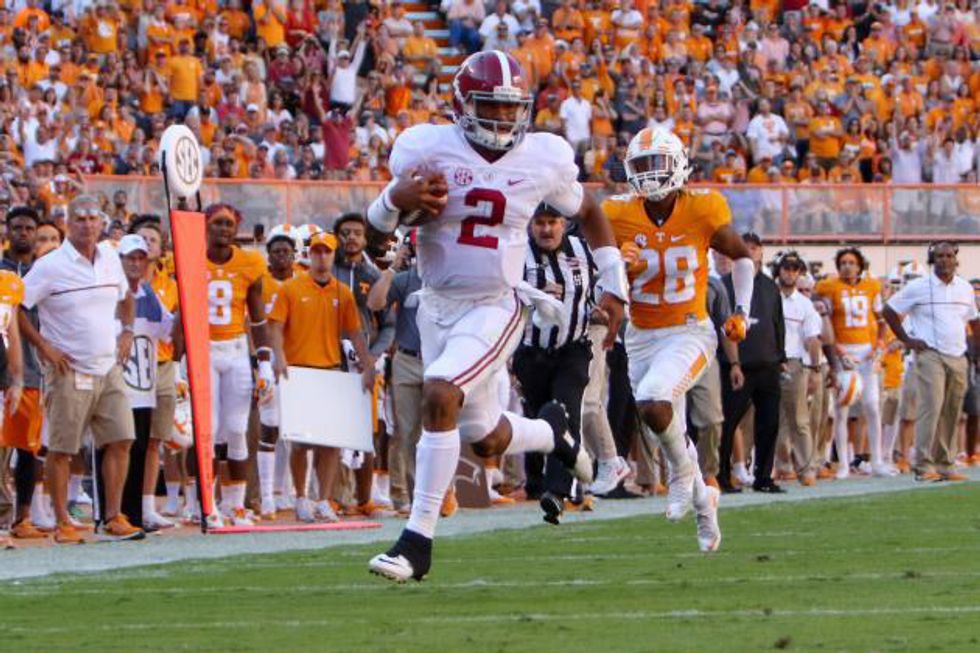 Are you all happy now? Here they are. As much as I hate to admit it, they have been the most consistent team over the first seven weeks and there's no denying. While I refuse to believe that Tennessee is as good as everyone has tried to get me to believe, a thirty point win on the road may very well be the most impressive victory of the season. We'll see where this goes, but for the time being, Nick Saban and company are number one in my power rankings for the first time this season.
Last Week: Win at The University of Tennessee Volunteers, 49-10
This Week: Home against The Texas A&M Aggies, 3:30 p.m.
2. The Ohio State Buckeyes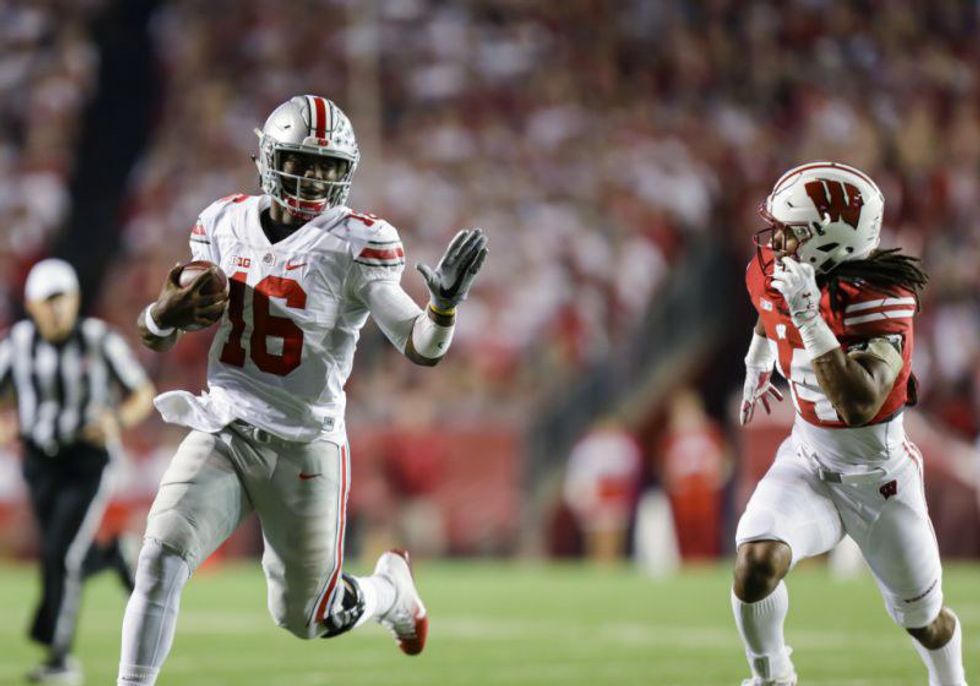 The Buckeyes pulled out a tough win in what may have been the best game of the year according to my Twitter feed Saturday night. J.T. Barrett came up big late and so did the defensive front. However, Meyer's usually stout defensive unit looked vulnerable against the sweep all night long. It's hard to ignore that especially when playoff teams will look to exploit that come New Year's Eve if they do make it so far.
Last Week: Win at The University of Wisconsin Badgers, 30-23
This Week: Away against The Penn State Nittany Lions, 8:00 p.m.
3. The University of Washington Huskies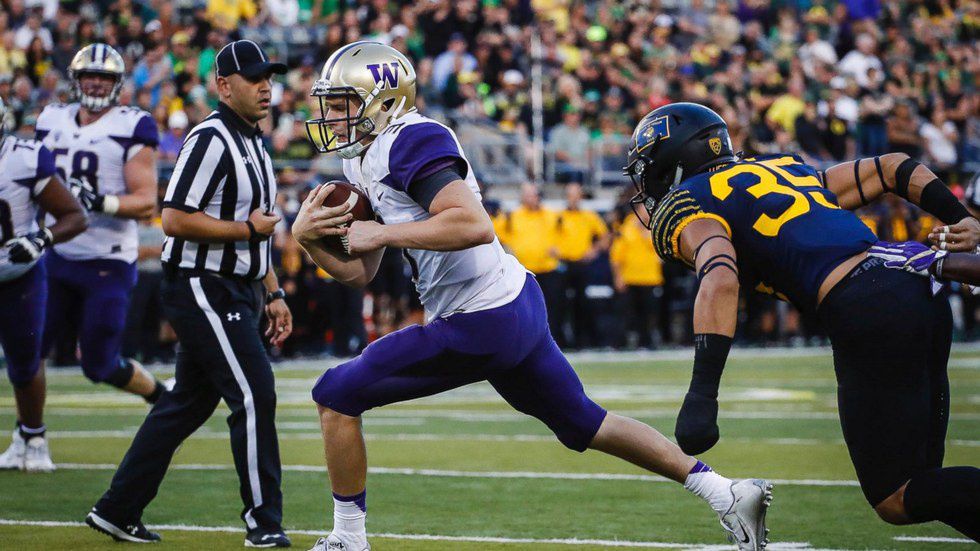 Washington was off this week, so there's not much to say. They have been the most dominant team so far this season, but I'm still not sure how stiff their competition has been. These are not your slightly older brother's Oregon or Stanford teams. The Pac-12 looks weak, so it's tough to say how good Washington is this year. However, it will be interesting to see how they look coming off of a bye week. Will they be content and sluggish or will they pick up right where they left off?
Last Week: Bye
This Week: Home against The Oregon State Beavers, 6:30 p.m.
4. The University of Michigan Wolverines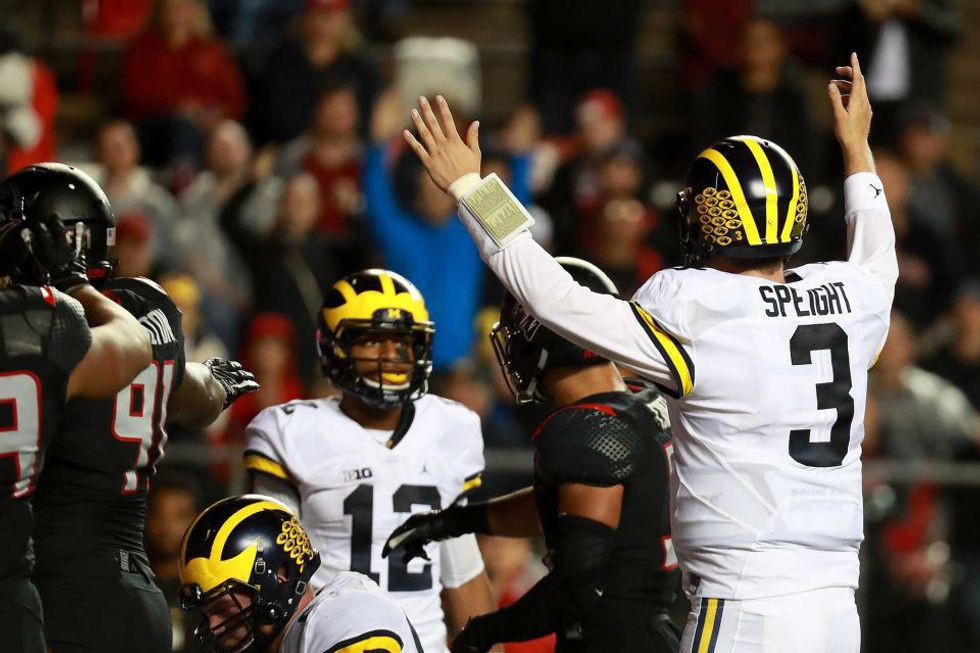 The team up north had a bye week full of nothing, which is a surprising turn of events given John Harbaugh's affinity for headlines. The Wolverines look to keep business rolling as they take on one of the five worst power conference programs in Illinois. I don't expect them to score 78, but I do expect them to win by at least 40.
Last Week: Bye
This Week: Home against The University of Illinois Illini, 3:30 p.m.
5. The Clemson University Tigers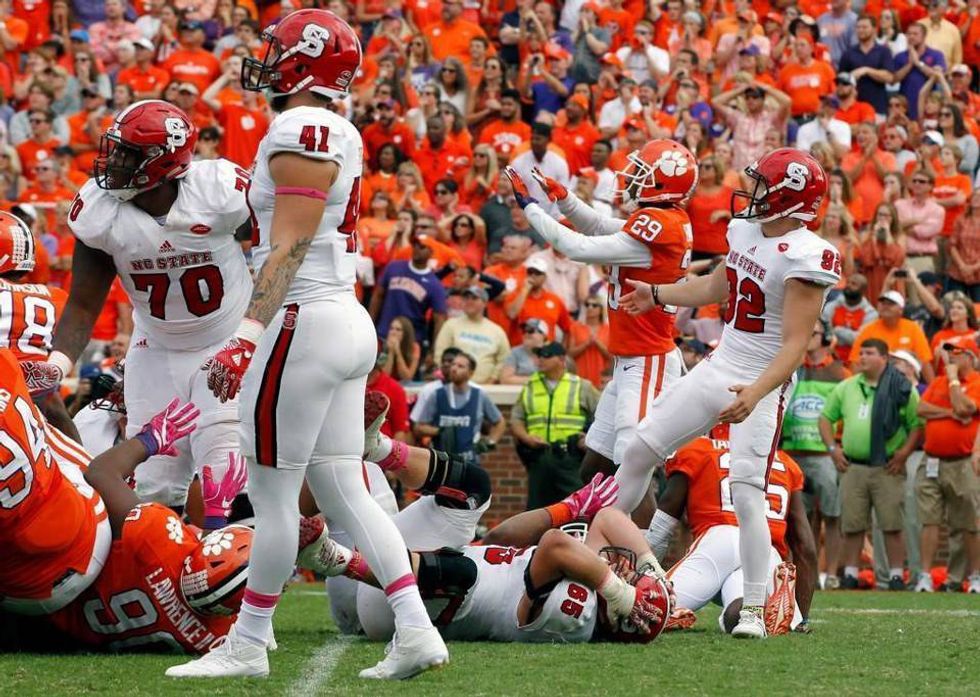 To be honest, there are days that I really don't think Clemson wants to go back to the College Football playoff. They didn't look great in their opener. They nearly lost to Lamar Jackson and the Cardinals and this week, they did everything in their power to lose to NC State. NC State has not been good in any major sport in my lifetime and the Tigers nearly made them nationally relevant. If Clemson wants to jump back into the college football playoff, they'd better hope that Texas A&M loses on Saturday because if they win and run the table, Alabama could creep back into the picture late into the season and take their spot should they have one loss.
Last Week: Win against North Carolina State University, 24-17
This Week: Bye