I guess Houston is no longer the best team in college football anymore. I had them ranked number one every week this season and they just let me down like that . You had one job, Houston! One job! All you had to do is beat Navy and I wouldn't be here writing my power rankings this week without you all on it. With that being said, here is my top five. No, Houston is no longer in it. Damn it, Houston!
1. Ohio State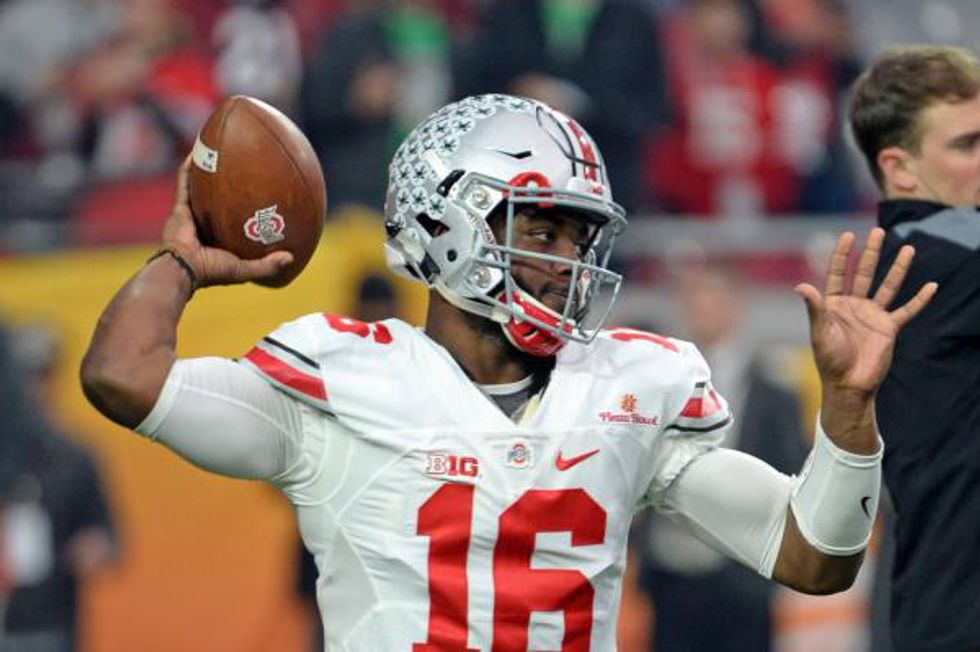 By default, I guess I have to put the Buckeyes in the one spot. They've been my consistent number two and they've yet to let me down, so I'll ride with them till' the wheels fall of. However, I am a bit nervous about them going to Wisconsin. They played great in their lone road game at Oklahoma, but I am not even sure how good Oklahoma is anymore. I'm nervous, but they can keep the number one spot until they show me otherwise. Don't do me like Houston did me this week, Coach Meyer.
2. Washington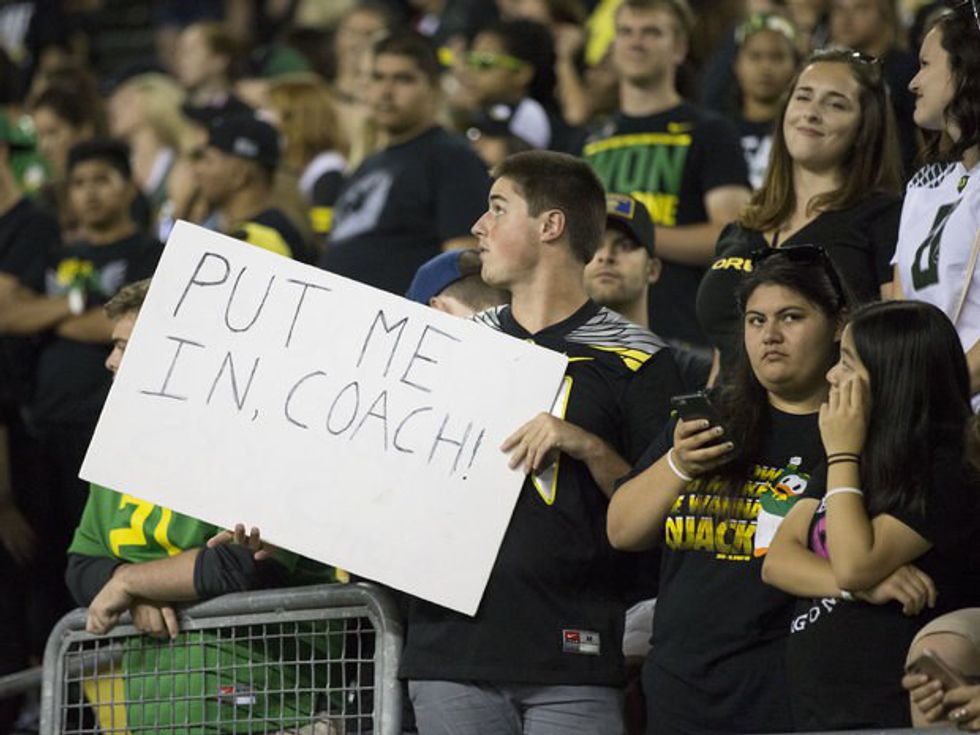 I really had to talk myself out of putting them in the driver's seat. I'm not sure if they're the fastest, strongest or even most talented team, but they've got some magic going on over in Washington. First, they smacked Stanford on national television and this week, they went up to Eugene and hung 70 on the Ducks. Everybody was talking about how Michigan hung 70 on a Rutgers team that we're not even sure is a D-1 football program this year. Meanwhile, Washington hung 70 on a team that was ranked in the top 25 this year; that is insane. If they keep playing the way I know they can, they'll be number one soon enough.
3. Michigan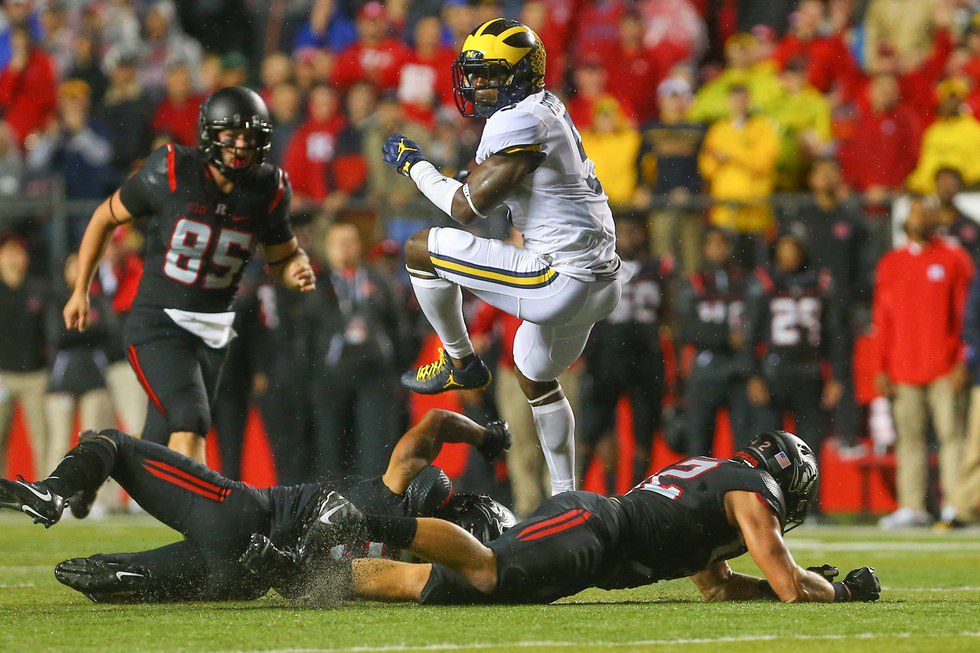 This week, Michigan didn't do anything to hurt their stock or help it. They played Rutgers and did what they were supposed to do. For the time being, I don't see anyone stopping them until they meet up with the Buckeyes come the end of November. With that being said, they're strength of schedule isn't doing them any favors, so if they want to make the playoff. Harbaugh's crew absolutely has to win out to make the final four this year.
4. Alabama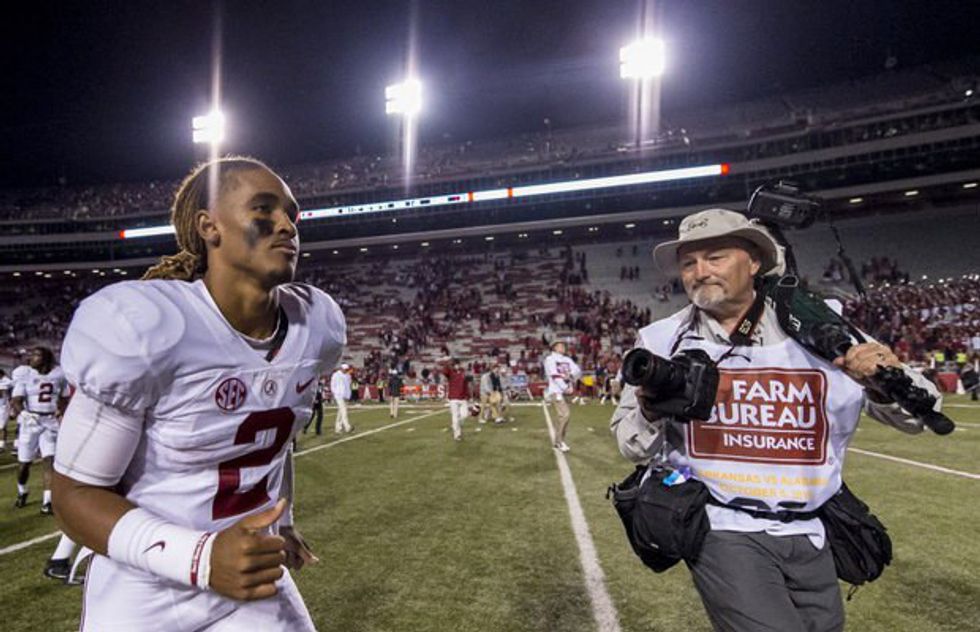 What did I tell you? That defense is going to get them killed one day. It happened against Ole Miss. They gave up 30 to a good Arkansas squad and now they have to play a great Tennessee offensive squad. The good thing is that they can outscore people with the help of Lane Kiffin, but I'm pretty sure the last thing Nick Saban wants to do is rely on Lane Kiffin to win or lose a football game.
5. Clemson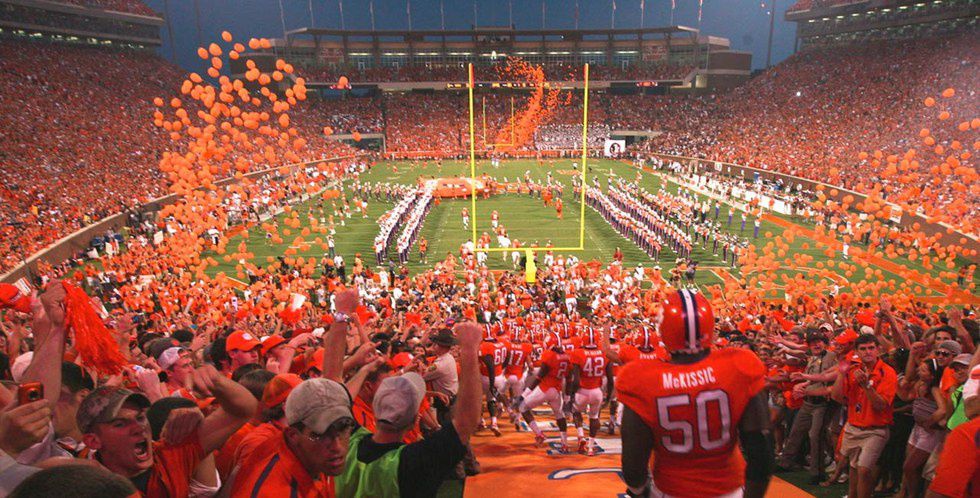 The Tigers are in a similar position to the Michigan Wolverines. They're head and shoulders above the majority of the teams they will play down the stretch, which is a gift and a curse. On one hand, you have a bunch of games you should win in or have a shot to win and on the other hand, you're expecting a bunch of 20 year old college kids to be consistent. That's just not something you can rely on either. I expect Clemson to get in the playoff given that I believe Alabama will stumble and the loser of the Michigan-Ohio State game will be eliminated.